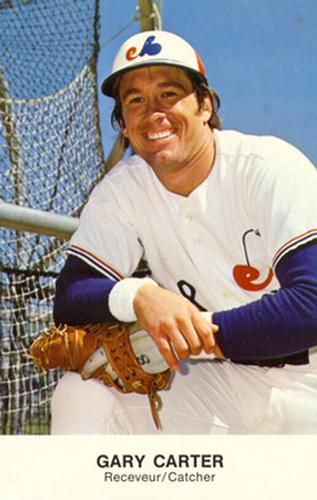 August 9, 1981: Gary Carter's two homers power NL to All-Star victory
---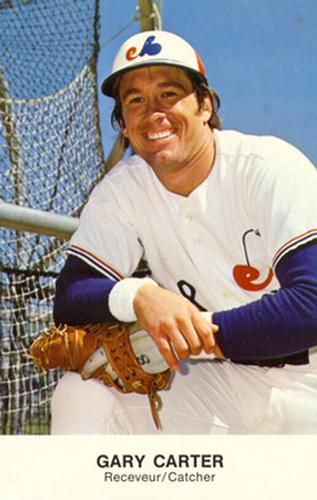 For nearly two months in the summer of 1981, major-league stadiums were empty. On June 12, after a year of negotiations failed to produce an agreement on the structure of baseball's free-agent compensation system, the players voted to strike. With the work stoppage still in progress on July 14, the All-Star Game was postponed. Instead, a group of media members gathered at Cleveland's Municipal Stadium and played a simulated contest – using the Strat-O-Matic board game.1
Finally, on July 31, an agreement was announced that ended the strike. The All-Star Game was rescheduled for Sunday, August 9, the night before the official restart of the season. In the interim, clubs held workouts and most played a pair of exhibition games, typically home-and-home affairs between nearby teams, such as the Cleveland Indians and Pittsburgh Pirates, to minimize travel. Some owners opened their gates for free or charged reduced admission and gave the proceeds to charity in hopes of winning back the fans.2
Owners and players alike had reason to be nervous about fan reaction, and the new plan for the All-Star Game created some controversy. Cleveland Mayor George Voinovich publicly stated that he had preferred to see the game moved to 1982 in order to avoid losing millions of dollars in expected revenue,3 but was still pleased to host the event. A scheduled NFL exhibition between the Cleveland Browns and the Pittsburgh Steelers the night before the All-Star Game led to concerns about poor field conditions and ultimately forced crews to work through the night to get the stadium ready for baseball.4
But as the All-Star festivities began, fans appeared to be embracing baseball again. Cleveland fans were incensed that Kansas City Royals manager Jim Frey had selected nine-game winner Jack Morris to start for the American League instead of the Indians' Len Barker, who had pitched a perfect game in May; they took out their frustrations during pregame introductions by vigorously booing Frey. However, a record All-Star Game crowd of 72,086 showered plenty of cheers on most of the American Leaguers, especially Barker and Indians manager Dave Garcia (one of the American League coaches), while reserving their jeers for the National League players and Commissioner Bowie Kuhn. NBC television cameras occasionally showed a banner in the stands featuring a negative strike-related message, and when the network's microphones picked up a loud whistling noise in the top of the first inning, announcer Joe Garagiola made a point of mentioning the "Blow the whistle" protest in which 10,000 whistles were distributed with instructions to use them at the start of each half inning. But there were also several positive banners on display, and the whistling died down as the night went on, drowned out by the excitement of the game.5
After a scoreless first inning, the Orioles' Ken Singleton homered to right-center off Tom Seaver on an 0-and-2 pitch in the second to give the American League a 1-0 lead. Singleton was an example of a player who feared the strike would ruin his season. The 12-year veteran had hit .340 in the first half, second best in the league, but had stopped working out as the strike dragged on. "It got to the point where you would keep working out, thinking the season was about to resume," Singleton said after the strike was resolved. "But then nothing happened, [and] I got busy doing other things."6
The American League held the lead until the fifth, thanks in part to two perfect innings by Barker, to the delight of the Cleveland faithful. But Montreal Expos catcher Gary Carter, leading off the National League fifth, sent Ken Forsch's first pitch over the left-field fence to tie the score. An inning later, Dave Parker hit a home run in nearly the same spot as Singleton's to put the National League in front.
In the bottom of the sixth, consecutive singles by Singleton, Dwight Evans, Carlton Fisk, and Fred Lynn, and a sacrifice fly by Buddy Bell gave the American League a 3-2 lead. Eddie Murray then hit a hard grounder wide of first that forced Lynn to jump out of the way to avoid the ball; Steve Garvey threw low to Ozzie Smith at second base as Lynn barreled toward the San Diego shortstop. "[Smith] was in the [base]line," Lynn later said. "I had to try to take him out the only way I knew how – with a rolling block."7 He proceeded to do just that, despite having suffered a left knee injury earlier in the season on the same type of play.8 Lynn was out, but Smith's return throw to first was late and allowed Murray to reach. Ted Simmons followed with an RBI single to make it 4-2, and it took a head-first diving catch by Dusty Baker of a well-placed popup by Al Oliver to prevent further damage.
Frey had used four pinch-hitters in the inning, and despite a rule change that expanded the rosters from 28 to 30 players (and limited pitchers to two innings) due to the strike, he was running low on players. He planned to double-switch Rick Burleson in at shortstop in Singleton's spot in the order, move Dave Winfield from center field to left, and keep Lynn in the game as the new center fielder. But Frey was initially unaware that Lynn had reinjured his left knee when he took out Smith and was now soaking it in ice in the trainer's room.9 Frey hurriedly put Tony Armas, his last position player, in left field. Carter then led off the seventh with his second home run of the game, a shot to center field that hit the top of the wall just out of the reach of a leaping Winfield, before going out. Carter became the fifth player, and the first since Willie McCovey in 1969, to homer twice in an All-Star Game.
The score remained 4-3 heading to the eighth, when Rollie Fingers took the mound. Fingers and his two Milwaukee All-Star teammates, Ted Simmons and Gorman Thomas, were delayed in arriving in Cleveland due to a canceled flight and a subsequent overbooked flight that stranded Fingers, Simmons, and their wives in Chicago on Saturday night.10 The events of the eighth inning were equally unpleasant. Fingers faced four batters, walked two, and gave up a two-run home run to Mike Schmidt on a "lousy slider"11 that put the National League ahead 5-4. "It started on the inside of the plate and broke right over the middle," Fingers said afterwards. "It had a big fat sign on it that said, 'Hit Me.'"12 After allowing a hit to Dusty Baker and falling behind 1-0 to Andre Dawson, Fingers threw away a pickoff attempt trying to keep pinch-runner Tim Raines close at first. Frey immediately pulled him from the game.
Nolan Ryan and Bruce Sutter then pitched two perfect innings to nail down the National League's 10th consecutive All-Star Game victory. Sutter's task was made easier when pitcher Dave Stieb was forced to bat in the ninth. Stieb had begun his minor-league career as a pitcher-outfielder, but his only previous major-league at-bat had come under bizarre circumstances. (On August 29, 1980, Stieb was forced to play left field in the 15th inning of the completion of a suspended game against the Twins [halted the previous afternoon due to a conflict with a scheduled concert by The Cars] because teammate Otto Velez fractured a cheekbone in a car accident before the contest resumed.13) Now, with the American League trailing by a run, Stieb strode to the plate wearing Tom Paciorek's Seattle Mariners helmet and carrying Burleson's bat. As the crowd, frustrated with Frey's managerial performance, booed loudly, Stieb managed to foul off one pitch before striking out on three pitches. "I was proud of that foul ball," Stieb told reporters. "If I had gotten a hit, I would have fainted on the way to first."14
Gary Carter was named the game's Most Valuable Player, the first member of a Canadian team to win the award. "I think playing the All-Star game was a super way to restart the season," Carter said. "Within a week, guys will be playing as well as ever."15 Major-league baseball was back.
Sources
Several details for this article were taken from the NBC broadcast of the game, which has been posted on YouTube in its entirety by MLB.com Classics: youtube.com/watch?v=NFJAkcUvsiI
Notes
Additional Stats
National League 5
American League 4
---
Cleveland Stadium
Cleveland, OH
Box Score + PBP:
Corrections? Additions?
If you can help us improve this game story, contact us.
Tags
https://sabr.org/sites/default/files/Carter-Gary-1978.jpg
600
800
admin
/wp-content/uploads/2020/02/sabr_logo.png
admin
2014-09-09 12:05:44
2020-07-21 00:35:57
August 9, 1981: Gary Carter's two homers power NL to All-Star victory