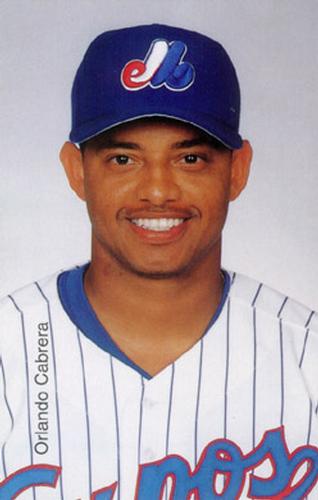 July 25, 2003: Expos force Braves' Smoltz to blow a rare save
---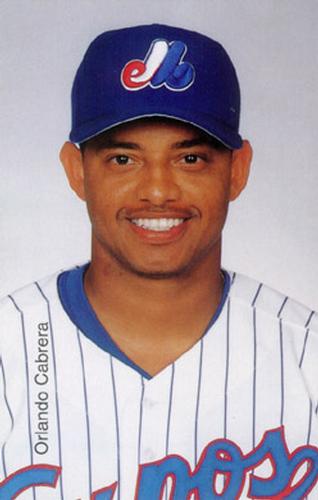 Way back in the 1930s and '40s, radio fans listened to a horror program designed to scare the daylights out of people, called Lights Out. During the show's weekly introduction, the announcer advised people to turn off their radios if they couldn't handle the creepy happenings to come in the next 30 minutes.
While they were not creepy, the Atlanta Braves pitching staff of the 1990s and early 2000s was just as scary. It led the National League in ERA 10 times during the Braves' remarkable streak of 14 consecutive playoff appearances between 1991 and 2005. (A players' strike wiped out the postseason in 1994.) And as much as they would have liked to, opposition hitters unfortunately could not opt out of facing a conglomeration of arms that included three eventual Hall of Famers — Greg Maddux, Tom Glavine, and John Smoltz.
The 2003 Braves weren't as strong in the pitching department as their predecessors. They were ninth in team ERA (4.10) and earned runs allowed (663), 10th in walks (555), and 12th in shutouts (seven). Smoltz was one of the staff's bright spots; he was no longer a starter but had become the team's closer. (He returned to the rotation in 2005.) He led the NL with 55 saves in 2002, and when he came into a game, it was pretty much … well, you know.
Despite the poorer-than-usual pitching statistics, Atlanta was in its perennial perch on top of the National League East with a 67-34 record entering the game on July 25, 2003, against Montreal, 9½ games ahead of the Philadelphia Phillies. The Expos weren't in the race but they had a respectable 52-50 record.
Rookie Horacio Ramirez, the latest in a seemingly endless supply of Braves pitching talent, started for Atlanta. Ramirez had an 8-3 record, with a no-decision in his last start, an 11-8 Braves win over the Mets in which he gave up five runs (four earned) in 4⅔ innings. Expos starter Claudio Vargas had a 6-6 record at game time, having lost his previous start 3-2 to the Phillies despite allowing only two earned runs in 6⅓ innings.
Atlanta opened the scoring in the second when consecutive two-out doubles by Javy Lopez and Vinny Castilla gave the Braves a 1-0 lead. Vladimir Guerrero's solo shot in the bottom of the inning got that run back quickly, then the Expos pulled ahead in the bottom of the third in a case of Ramirez gone wild. He started the frame by walking Jamey Carroll and Jose Vidro. Orlando Cabrera hit into a 4-6-3 double play that erased Vidro but moved Carroll to third. Guerrero, a free swinger who rarely walked, got a free pass on four pitches.1 With two on, Wil Cordero doubled to right-center; Carroll scored easily, but Guerrero, who was moving gingerly at game time due to injury, was out at the plate. The Expos led 2-1 after three.
As a team, the 2003 Braves led the league in runs (907), hits (1,608), and home runs (235), and they used that power to build up a commanding lead. First, Chipper Jones tied the game in the sixth with a solo home run. They took the lead in the seventh on a one-out Castilla home run to left-center. After Ramirez grounded out, the Expos played hot-potato with the ball. Center fielder Brad Wilkerson bobbled Rafael Furcal's double, which allowed Furcal to reach third. Marcus Giles doubled Furcal home; he reached third on a Cabrera miscue, but he did not score.
Atlanta really poured it on in the eighth. Joey Eischen took the mound for the Expos, but he couldn't keep up with the Joneses, as Chipper and Andruw hit back-to-back singles to lead off the inning. With two on and nobody out, Expos manager Frank Robinson replaced Eischen with Julio Manon. Julio Franco, pinch-hitting for Robert Fick, greeted Manon with a base hit up the middle that scored Chipper and sent Andruw to second. A passed ball advanced the runners, but it didn't really matter because Lopez hit a liner over the fence for a three-run homer. Manon retired the next three batters but the damage was done and the Braves led 8-2 after 7½ innings.
The Braves pitching of previous seasons usually meant that an 8-2 lead in the eighth inning was a lock. Since the 2003 staff was weaker than others had been, opposition teams had a slightly better chance of coming back. But with only six outs to work with, the Expos still faced a monumental task, especially since Ramirez had given up only two runs on four hits to that point.
Nonetheless, Cox had Ramirez on a short leash, and removed him after he gave up a one-out double to Cabrera. Kevin Gryboski took the mound and walked Guerrero after a tough nine-pitch at-bat. In what proved to be an important move later on, Robinson sent rookie Ron Calloway in to pinch-run for the hurting Guerrero. Cordero singled to score Cabrera, with Calloway ending up on second. Ray King replaced Gryboski and got the first batter he faced, Brad Wilkerson, to fly to Chipper Jones in left. The baseball gods smiled on the Expos as Chipper dropped the fly for an error, which loaded the bases. When Jose Macias grounded to Furcal at short, Rafael went for the out at third, allowing Calloway to score what seemed an unimportant run.
Catcher Barrett was up next and he didn't waste any time atoning for his passed ball by driving King's first pitch over the fence for a three-run homer. The 10,069 fans in attendance roared their approval throughout the cavernous Olympic Stadium. Suddenly the score was 8-7.
The Braves were confident with their lead because they had Smoltz to save the game in the ninth. Smoltz was having a phenomenal season; he already had 37 saves and had blown only two save opportunities all year, the last one on June 19 at Philadelphia.
The ninth inning started easily enough for Smoltz when Carroll grounded out to third. Vidro grounded to short, but in what became the crucial play of the game, Furcal made an error, putting the tying run on base for Montreal. After Cabrera struck out, Calloway belted Smoltz's 1-and-1 pitch off the wall in center for a double that missed being a walk-off home run by inches. Vidro, who was off with the swing of the bat, scored easily from first; Blown Save number three was in the record books and the game was tied 8-8 after nine.
"The Big O was a loud environment to play in because you could bang those seats like crazy, said Mike Walker, a fan who was at the game. "The noise the fans made really rattled Smoltz."2
"Those of you who second-guessed me after I took Guerrero out, raise your hands," joked Robinson to reporters."3
The 10th inning was scoreless, as was the top of the 11th. Cox sent Jung Bong out to pitch in the bottom of the 11th. After Vidro grounded to short, Cabrera doubled to left, and Calloway walked. Bong made a big play by striking out pinch-hitter Brian Schneider. Two gone. Suddenly, the Atlanta bench started yelling at Furcal to watch Cabrera more closely. He didn't, so Cabrera daringly stole third.
Bong played only three seasons in the majors, due in part to his poor control. He walked almost five batters per nine innings in 2003 (4.9) and had six wild pitches for the season, both high numbers considering he threw only 57 innings.4 One of those wild throws came on a 1-and-1 pitch to Macias that allowed Cabrera to scamper home with the winning run. The crowd, already hoarse from all the Expo heroics, reached down deep inside to cheer their team once more.
"The game was awesome," said Walker. "I don't think I had a voice at the end of [it]."5
"We've had the toughest breaks this year and something finally went our way," said Barrett.6
This article appeared in "Au jeu/Play Ball: The 50 Greatest Games in the History of the Montreal Expos" (SABR, 2016), edited by Norm King. To read more articles from this book, click here.

Sources
In addition to the sources listed in the notes, the author consulted:
oldtimeradiodownloads.com.
http://www.baseball-reference.com/boxes/MON/MON200307250.shtml
http://www.retrosheet.org/boxesetc/2003/B07250MON2003.htm
Notes
Additional Stats
Montreal Expos 9
Atlanta Braves 8
11 innings
---
Olympic Stadium
Montreal, QC
Box Score + PBP:
Corrections? Additions?
If you can help us improve this game story, contact us.
Tags
https://sabr.org/sites/default/files/CabreraOrlando.jpg
600
800
admin
/wp-content/uploads/2020/02/sabr_logo.png
admin
2017-11-14 15:12:15
2020-04-17 10:25:00
July 25, 2003: Expos force Braves' Smoltz to blow a rare save