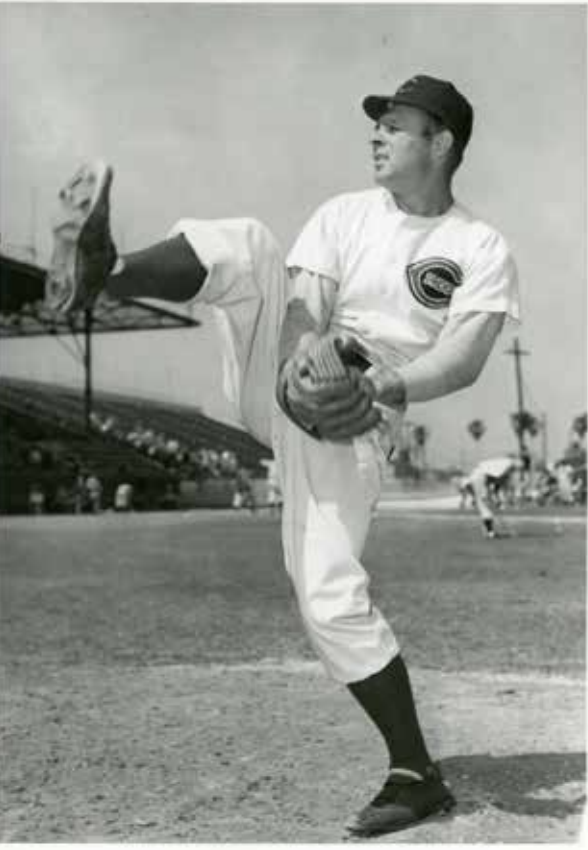 July 6, 1938: The summer of Vander Meer continues with All-Star win at Crosley Field
---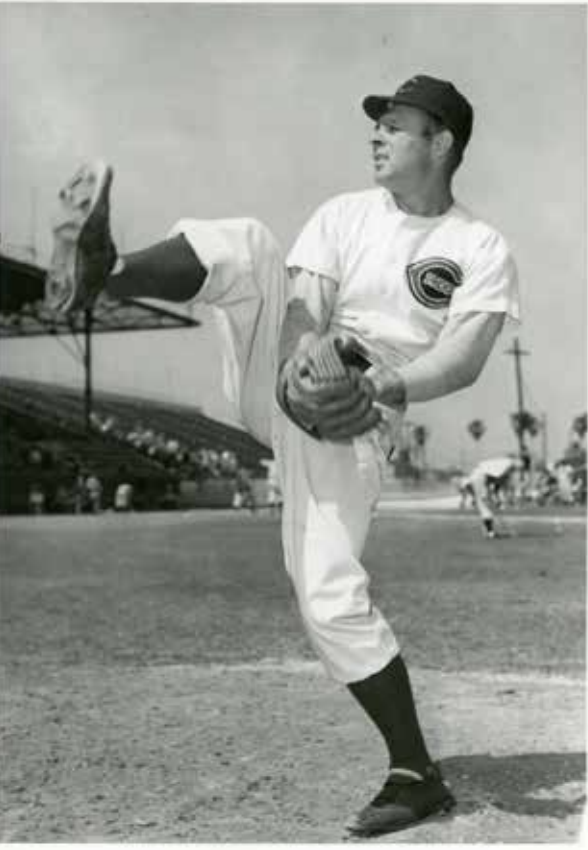 Johnny Vander Meer was enjoying a summer to remember. A spot starter for the last-place Reds in 1937, Vander Meer played a significant role as Cincinnati emerged into a first-division club in 1938. Achieving fame from pitching consecutive no-hitters in June, the 23-year-old Vander Meer sported a 10-3 record and 2.28 ERA as Crosley Field prepared to host the sixth All-Star Game. New York Giants skipper Bill Terry, the NL All-Star manager, called upon Vander Meer to start in his home park.
This game was an important one for the NL and possibly for the future of the All-Star Game. The NL had lost four of the first five games, contributing to rumors that major-league owners were eager to end the midsummer contest. Owners were said to be unhappy about releasing players for a game that risked player injury and offered no financial rewards for the owners. Profits went to the players' association fund that provided financial assistance to former ballplayers rather than the owners.
Vander Meer played a central role in driving interest for the game, as Cincinnati fans were eager to see him face the sluggers in the AL lineup. Terry would manage an NL squad featuring 18 changes from 1937, including Vander Meer. Chicago's Billy Herman and St. Louis's Joe Medwick were the only repeat starters as the NL sought to improve results. By contrast, the American League lineup featured six holdover starters from the previous year's 8-3 win at Washington's Griffith Stadium. For AL and Yankees manager Joe McCarthy, however, the game was "a headache."1 McCarthy received blame for some players not being selected; Indians first baseman Hal Trosky was incensed when passed over as an injury replacement for Hank Greenberg in favor of Yankees reliever Johnny Murphy.2 McCarthy selected another Yankees pitcher, Lefty Gomez, to start. Gomez came to Cincinnati with a middling 6-8 record and 4.13 ERA, but he had been selected for all prior All-Star Games and was the winning pitcher in 1937.
Mike Kreevich led off for the AL against Vander Meer, and the White Sox outfielder lofted a fly ball into the outfield. The Giants' Mel Ott, playing center field, misjudged the ball at first but recovered to make a "fine back-to-the-stands catch."3 Detroit's Charlie Gehringer and Cleveland's Earl Averill grounded out to end the top of the first. The NL opened the scoring in the bottom half, and the AL's fielding deficiencies were on early display. The Cubs' Stan Hack led off with a bullet into left field for a single. Herman, his Chicago teammate, grounded toward shortstop Joe Cronin. The Red Sox player-manager booted the ball through his legs and into center field. Reds partisans let out expectant cheers as Cincinnati's Ival Goodman headed to the plate with runners at the corners and none out. The cheers turned to groans when Goodman struck out looking. Medwick's long liner to Averill in center field scored Hack for a 1-0 lead, and Ott ended the inning by flying out to Averill.
Neither team got the ball out of the infield in the second inning though Vander Meer earned wild applause for striking out Red Sox slugger Jimmie Foxx. Only Cronin could blemish Vander Meer's pitching line with a drive down the left-field line to open the third, but his AL teammates stranded him. The Reds had paid for Vander Meer's parents to travel from New Jersey for the game,4 and they were present to hear raucous cheering when their son exited the game after the third.
The Cubs' Bill Lee replaced Vander Meer for the middle innings. Lee walked Gehringer on five pitches to start the fourth, but settled down. Averill flied out to Medwick in left field before Foxx's groundball forced Gehringer at second base. When the Yankees' Joe DiMaggio took a breaking ball for the third strike, cheers erupted as Lee walked to the dugout.5 For the NL fourth, Gomez gave way to Cleveland's Johnny Allen but the senior circuit doubled its advantage. With one out, Ott sliced a drive that "hit the low barrier in front of the bleachers in right center field and bounded back halfway to second before Averill ran it down."6 Ott scored easily from third base for a 2-0 lead when Ernie Lombardi singled into left field. Cincinnati's Frank McCormick grounded out and Brooklyn's Leo Durocher struck out to end the fourth.
Yankees catcher Bill Dickey led off the AL fifth and reached base when Durocher lost his popup in the midday sun for a resulting double. After Cronin flied out to Ott, McCarthy elected to have Lou Gehrig pinch-hit for Washington's Buddy Lewis. Gehrig grounded out to Herman, but remained in the game at first base with Foxx making way by assuming third-base duties from Lewis.
Lee matched Vander Meer's three scoreless innings, inducing groundouts from Boston's Doc Cramer and Gehringer before striking out Averill in the AL sixth. Opening the NL sixth, home-plate umpire Bill Klem awarded Goodman first base on a disputed hit-by-pitch. Medwick flied out to DiMaggio in right field for the first out. With Ott batting, Goodman took off for second base. Dickey's throw missed its mark and ended up in center field, allowing Goodman to claim third base, too. He was stranded there when Ott struck out and Lombardi grounded to Cronin.
Terry called upon Pirates relief specialist Mace Brown to pitch the seventh, a mild surprise as many expected the Giants' Carl Hubbell to take the mound. Foxx singled when his ball deflected off shortstop Durocher's glove, but DiMaggio's grounder forced Foxx at second. Following Dickey's popup, DiMaggio stole second with Cronin batting. Cronin reached on a four-pitch walk, then Gehrig beat Durocher's throw for an infield single. With the bases loaded and two out, McCarthy called upon Tigers slugger Rudy York to hit for Allen. York worked the count full against Brown as tension quieted the ballpark. Even though Brown said after the game that his curveball had not worked as he wanted,7 it was a low outside curve at which York swung and missed to end the inning.
The NL took advantage of more madcap AL fielding to double its lead in the bottom of the frame. Red Sox veteran Lefty Grove assumed pitching duties for the AL, and McCormick welcomed Grove by smacking a single into center field. Durocher put down a bunt intended to advance McCormick. Foxx charged for the ball, but so did Gehrig. Gehringer attempted to cover first base, but did not arrive in time for Foxx's throw. Instead, Foxx's bullet crashed into the right-field bullpen, scattering the AL pitching staff before rebounding into fair ground. McCormick crossed the plate and Durocher tore around the bases as DiMaggio rushed after the baseball. Trying to nab Durocher at the plate, DiMaggio fired the ball over Dickey's head, allowing another run. Fuming, Grove struck out Brown, Hack, and Herman in succession, but the damage was done. The NL led, 4-0.
A scoreless eighth inning left the AL with three outs to salvage the contest. DiMaggio's leadoff line drive into left field for a single was a prelude to the defensive play of the game. Dickey crushed Brown's pitch toward deep left-center field. Medwick raced toward the ball, ascended the embankment near the fence, and turned and leaped to make a "dazzling, one-handed tumbling catch."8 Medwick raised his glove to reveal that he caught the ball, bringing the crowd to its feet. Playing closer to the foul line with Cronin up, Medwick was unable to repeat his fielding heroics when Cronin drove the ball almost to the same spot. The ball rebounded off the wall for an RBI double as DiMaggio slid home. Gehrig smacked Brown's offering into deep right field, but Goodman made the catch against the bleachers. With AL batters driving Brown's pitches deep into the outfield, Terry had Hubbell warming up in the bullpen. Down to his last out, McCarthy tapped the Athletics' Bob Johnson to pinch-hit for Grove. Johnson battled to extend the game but "after keeping tension going as long as he could, took a third strike and the conflict was over."9
With his performance continuing his successful summer, Vander Meer acted the part of the modest rookie after the game, collecting autographs from teammates with a sheepish approach to veterans.10 Terry delighted in the win, cackling, "Maybe we won't get so much criticism now; the minor league won one."11 McCarthy accepted the defeat in stride. "It was their day, that's all, and it was a good ball game," he said.12 Whether an irritant or not, the owners announced in Cincinnati that Yankee Stadium would be the site of next year's game in connection with the 1939 World's Fair. With the crowd of 27,067 contributing to gate receipts exceeding $38,000, the Ball Players' Benevolent Fund would receive a sizable contribution.
This article was published in "Cincinnati's Crosley Field: A Gem in the Queen City" (SABR, 2018), edited by Gregory H. Wolf. To read more articles from this book at the SABR Games Project, click here.
Sources
In addition to the sources cited in the Notes, the author also consulted:
Cincinnati Enquirer, July 2-8, 1938, various articles.
The Sporting News, July 7 and 14, 1938.
Notes
1 Bob Considine, "McCarthy Beefs Over Big Game; Too Much Work," Cincinnati Enquirer, July 5, 1938: 12.
2 Trosky delighted in the AL defeat, saying, "It served them right. . . Look at Gehrig. He hasn't been hitting a lick all season and they name him to the All-Star lineup just because he has played in some 2,500 games. … They think they owe it to him." "Scalpers," Cincinnati Enquirer, July 8, 1938: 2.
3 Lou Smith, "National Team Takes All-Star Honors, 4-1; Vandy and Three Red Mates in Limelight," Cincinnati Enquirer, July 7, 1938: 1, 14.
4 "Home Folks Cheer for Vander Meer," New York Times, July 7, 1938: 14.
5 Lou Smith.
6 "Home Folks."
7 Dick Farrington, "Medwick Catch Deciding Factor in National League All-Star Win; Strategy of McCarthy Criticized," The Sporting News, July 14, 1938: 5.
8 Alan Gould, "Gomez Is Charged With His First Defeat in All-Star Play," Cincinnati Enquirer, July 7, 1938: 11.
9 John Drebinger, "Effective Pitching and American League Errors Carry Nationals to Victory," New York Times, July 7, 1938: 14.
10 "Pilot Terry Had Nervous Moment When Rudy York Strode to Plate," New York Times, July 7, 1938: 15.
11 Ibid.
12 Ibid.
Additional Stats
National League 4
American League 1
---
Crosley Field
Cincinnati, OH
Box Score + PBP:
Corrections? Additions?
If you can help us improve this game story, contact us.
Tags
https://sabr.org/sites/default/files/Screen%20Shot%202019-09-20%20at%201.20.18%20PM.png
600
800
admin
/wp-content/uploads/2020/02/sabr_logo.png
admin
2019-09-20 13:39:26
2020-04-17 10:22:32
July 6, 1938: The summer of Vander Meer continues with All-Star win at Crosley Field