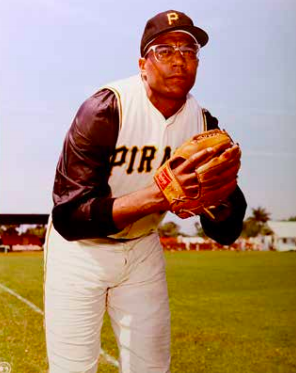 June 1, 1965: Pirates' Bob Veale strikes out 16 in shutout of Phillies
---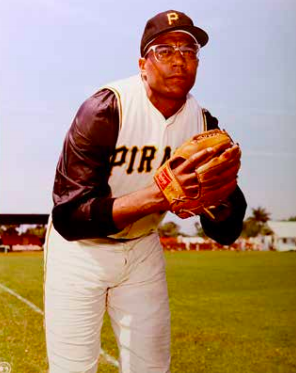 In 1965, the Pirates made an impressive second-half run at the pennant. That year, as they would the following year, the Bucs finished third to the Giants and pennant-winning Dodgers. On a rainy June 1 evening, with the Pirates riding an 11-game winning streak, fireballer Bob Veale struck out 16 Philadelphia Phillies batters in front of 10,478 fans at Forbes Field. In so doing, the 29-year-old left-hander broke his own Pirates record for strikeouts in a nine-inning game, set the season before on September 22 against the Milwaukee Braves.1 That 15-strikeout game had broken the Pirates record of 12, first established by Babe Adams in 1909 and tied by Veale himself twice. Veale struck out 16 batters in Cincinnati on September 30, 1964, but pitched 12⅓ innings to do so.
Veale was in the dawn of his prime years. His third full season and one year removed from a breakout 18-win season and a National League-leading 250 strikeouts, 1965 was the first of Veale's two All-Star years. His pitching opponent on June 1, 1965, was the Phillies' Art Mahaffey.
Veale was facing a Phillies lineup with three players hitting over .300: Cookie Rojas, Dick Allen, and Alex Johnson. Rojas and Allen finished the season over .300, while Johnson finished just under the mark at .294. The '65 Phillies also featured slugger Johnny Callison, who was in the midst of hitting a career-high 32 home runs. But Veale was also facing players still fighting demons stirred up from their epic collapse in 1964, when they lost a 6½-game lead with just 12 games to play.
After a slight rain delay before the game, two additional rain delays took place in the first two innings.2 The first came with two outs in the first and lasted 85 minutes. Veale benefited from a first-inning lead given to him on a sacrifice fly by Willie Stargell and a run-scoring single by Jerry Lynch. In the second inning, a rain delay of 40 minutes again halted the game. When the tarp was rolled back, Veale began his march toward the team strikeout record, getting Gus Triandos and Lew Burdette (who had relieved Mahaffey in the first) to strike out looking. In the third, Veale had back-to-back strikeouts of Dick Allen and Dick Stuart.
As the game progressed, Veale continued to shut down the Phillies, and with a strikeout and a double play in the fourth, he had his first three-up, three-down inning. Despite his 16 strikeouts, the sixth inning was the only one in which he struck out the side. He did it to the heart of the batting order: Allen, Stuart, and Johnson. After the game, Allen gave high praise to Veale, saying, "He's as tough as I've seen."3 Dick Stuart echoed his comments: "He's as rough as I've batted against. Sandy Koufax has struck me out only once in his career. Veale got me three times the first time he faced me."4
The Pirates got two more runs in the sixth inning, and led 4-0. In the seventh Veale struck out pinch-hitter Wes Covington. After Rojas led off the eighth inning with a single, Veale struck out the next three batters — Callison, Allen, and Stuart — giving him 14 strikeouts through eight innings.
In the ninth inning, Veale struck out the first two batters before Triandos grounded out to third baseman Bob Bailey to end the game. Eleven of the last 15 outs were strikeouts. Veale finished with a five-hit shutout while walking only two batters and raising his season record to 5-2.
It was the Pirates' 12th consecutive win. After an 11-3 drubbing by the Reds on May 20, the Bucs had started their streak. And they needed the streak, as immediately before it they had lost the previous eight and were a lowly 9-24 after the loss to the Reds. Pittsburgh's 12-game streak ended the night after Veale's masterpiece, when the Bucs fell to the New York Mets, 8-6.
After his game, Veale said he felt he was tiring at the end. "I just felt tired, but (catcher) Jim Pagliaroni kept telling me I wasn't. I believe I had nine strikeouts on the fastball and seven on curves."5 Veale even mustered some humor about the rain delays making for a long game. "This is the first time I've ever pitched two days running," he laughed, as he threw his first pitch at 8:20 P.M. Tuesday and his last at 12:40 A.M. Wednesday.6 Phillies manager Gene Mauch marveled at Veale's stamina over the evening and said, "It was the longest fire I've ever seen."7 Those few fans who stayed for the final outs in the eighth and ninth inning, cheering every strike, treated Veale with an appreciative standing ovation with the final out.8 It was his third straight complete-game victory.
Heading into the 2018 season, Veale's record of 16 strikeouts remained the Pirates' nine-inning record. When he set it, it was two behind the record of 18 set by Bob Feller and later Koufax. Since then that record has been broken several times. As of 2018 the record for strikeouts in a game is 20 and is shared by three pitchers: Roger Clemens (twice), Kerry Wood, and Max Scherzer. For his part, Veale fanned a record 22 batters while pitching for the Triple-A Columbus Jets against Buffalo on August 10, 1962. He was lifted for a pinch-hitter in the 10th inning with the score tied and didn't get a win for the game.
The day after his 16-strikeout game, Veale said, "I can't recall when I've been faster. My fastball was moving and my curveball was going good. I was getting them out on both pitches."9 The game reignited the debate over who was the fastest pitcher in the National League, Veale or Koufax. Most batters believed that Koufax had the better curveball, but that Veale had the better fastball.10
In his next start, on Sunday, June 6, Veale struck out six while shutting out the Mets and Warren Spahn 3-0 in the second game of a doubleheader sweep for the Bucs. His catcher Pagliaroni commented, "He didn't have the speed he had Tuesday but his ball was jumping more."11
Veale finished the season with 17 wins and struck out a career-high 276 batters. However, he finished second in the League to Koufax's incredible 382. He tied for third in shutouts, with seven. His fine season got him plenty of notice around the league, including that of pennant-winning Los Angeles Dodgers manager Walter Alston, who observed, "He throws hard and gets the job done."12 But in the eyes of Giants star Willie Mays, Veale had gained better control by letting up on his fastball. Mays commented, "The reason he's so good is that he doesn't throw as hard as he once did. That may sound funny but when he threw hard, he didn't know where the ball was going. Since he let up on this fastball a little he throws strikes."13
Veale finished in the Top 10 in strikeouts four more times, and had six seasons in the top 10 for strikeouts per nine innings pitched. He also had two career highlights in 1971 with the Bucs. He won a championship ring, and had the distinction of pitching in relief in the historic game on September 1 when the Pirates started a lineup of all minority players for the first time in major-league history.
Thanks in part to the 12-game winning streak, the Bucs reached .500 at 26-26 on June 9, and finish strongly playing nearly .600 ball in the second half to finish in third place with a 90-72 record. They inched ahead of the Reds for third place on the next-to-last day of the season.
This article appears in "Moments of Joy and Heartbreak: 66 Significant Episodes in the History of the Pittsburgh Pirates" (SABR, 2018), edited by Jorge Iber and Bill Nowlin. To read more stories from this book at the SABR Games Project, click here.
Notes
1 Jack Hernon, "Veale Fans 16 as Bucs Make It 12 in a Row," Pittsburgh Post-Gazette, June 2, 1965: 22.
2 Ibid.
3 Lester Biederman, "Veale's 'Fanning Bee' Shortens Long Night," Pittsburgh Press, June 2, 1965: 59.
4 Ibid.
5 Ibid.
6 Ibid.
7 Lester Biederman, "Veale Faster at End Than Start of 16-Whiff Job Against Phils," The Sporting News, July 3, 1965: 13.
8 Al Abrams, "Sidelights on Sports: 'Superman Tag' Fits Veale," Pittsburgh Post-Gazette, June 3, 1965: 32.
9 Bill Nunn Jr., "Change of Pace," Pittsburgh Courier, June 12, 1965: 23.
10 United Press International, "Veale Gains Backing as Fast Southpaw," newspaper clipping from Baseball Hall of Fame files, June 3, 1965, source unknown.
11 Lester Biederman, "Veale Turns Heat on Mets," Pittsburgh Press, June 7, 1965: 32.
12 Lester Biederman, "Veale Shows He's on Way to Greatness," Pittsburgh Press, June 3, 1965: 51.
13 Ibid.
Additional Stats
Pittburgh Pirates 4
Philadelphia Phillies 0
---
Forbes Field
Pittsburgh, PA
Box Score + PBP:
Corrections? Additions?
If you can help us improve this game story, contact us.
Tags
https://sabr.org/sites/default/files/Bob%20Veale.png
600
800
admin
/wp-content/uploads/2020/02/sabr_logo.png
admin
2019-01-30 10:28:48
2020-04-17 10:23:40
June 1, 1965: Pirates' Bob Veale strikes out 16 in shutout of Phillies