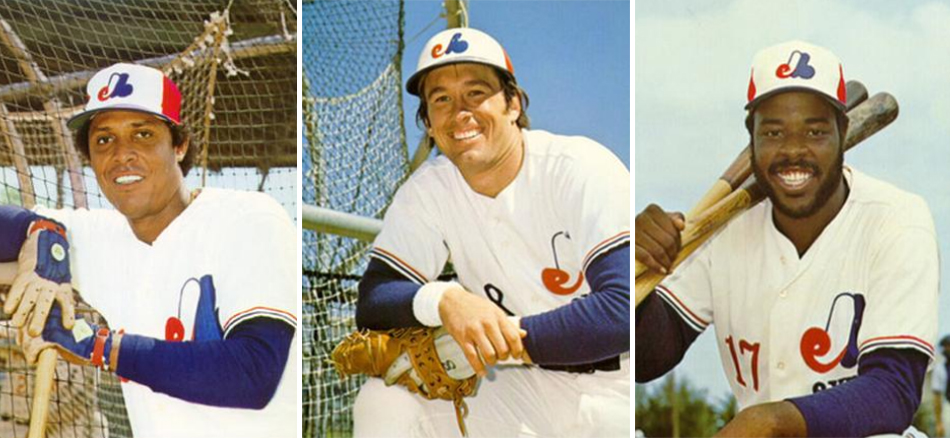 June 17, 1979: Expos go back-to-back-to-back for first time
---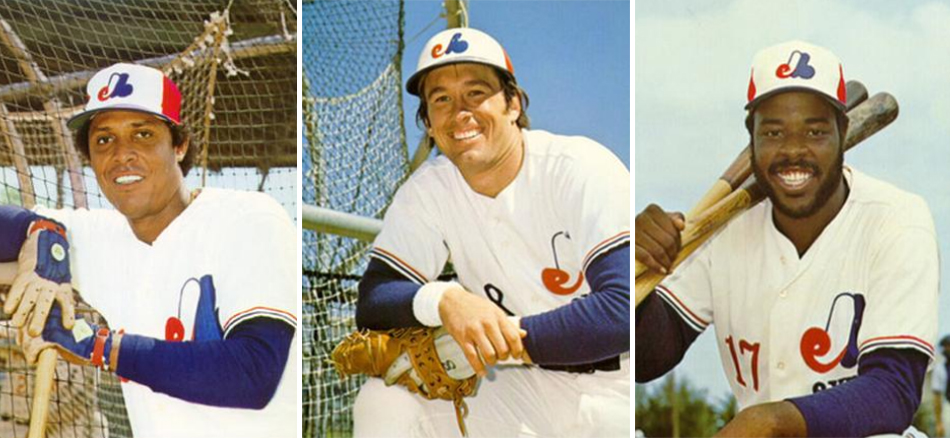 We all remember our first time. We felt anxious, excited, nervous, hoping that we wouldn't get hurt or screw it up. Ultimately we hoped for a happy ending.
There's only one first time when your team goes from being an expansion punching bag to a kick-ass pennant contender (what were you thinking about?) For Montreal Expos fans, that year was 1979, when an 11-year-old franchise that had never played above .500 was finally sniffing the rarefied air of first place deep into the season.
"For fans inured to the perennial success of the National Hockey League's Canadiens, Montreal's sports is proving anything but blasé in its support of the baseball Expos," wrote a Canadian Press reporter. "The 11th year National League club is making its most credible run yet at the East Division title, and fans are flocking to Olympic Stadium in what can be projected as record numbers."1
The team's young talent had finally matured and was beating opponents with pitching, speed, defense, and hitting. On some nights they would use all of these elements. On other nights only one was required. On June 17, 1979, the Expos chose to use hitting against Joe Niekro and the Houston Astros. Boy, did they use it! Astros pitchers left the game with cricks in their necks from whipping their heads around to watch baseball after baseball travel deep into the Olympic Stadium seats. The Expos tied a team record for runs in a game, banged out 24 hits, including five home runs, and hit back to back-to-back home runs for the first time in franchise history as they pounded Houston 19-3 before 30,245 fans in a battle of National League division leaders.
No National League pitcher was hotter than Niekro was going into the game. He had a 10-2 record with a 2.43 ERA, and had won nine consecutive decisions, including eight starts in a row. The knuckleballer was in a groove. Expos starter Dan Schatzeder had a 1-1 record as he was used primarily out of the bullpen. This game marked his 13th appearance, but only his fourth start.
Niekro may have known pretty early that this wasn't his night. He walked Expos leadoff Warren Cromartie, who came home two outs later on Tony Perez's first homer of the game. Niekro got through the bottom of the second inning unscathed, although he walked both number-eight hitter Chris Speier and Schatzeder with two out.
Niekro got the first two outs of the third inning easily enough when he struck out Rodney Scott and Andre Dawson. Then the floodgates opened. Perez singled, then Niekro hit Gary Carter with a pitch; they both scored on a Ellis Valentine double. Larry Parrish followed that up with a two-run shot to make the score 6-0. Speier singled, and in a case of adding insult to injury, Schatzeder doubled to drive in the Montreal shortstop. That was enough for Astros manager Bill Virdon, who replaced Niekro with George Throop. Cromartie greeted Throop with a single to bring home Schatzeder, making the score 8-0 and completing the line on Niekro, whose ERA for the year ballooned from 2.43 to 3.00.
Art Howe hit a two-out solo shot in the top of the fourth to make the score 8-1, but that dinger only served to rile Expos batters in the bottom of the inning. Dawson led off with a single, then fans heard the thwap, thwap, thwap of Perez, Carter, and Valentine going yard one after the other, forcing Virdon to visit the mound again with a towel and a bar of soap. Bert Roberge was the next victim, er, pitcher, and the Montreal supporters were thrilled with what their team did to the hurler with the French-sounding name. Parrish greeted Monsieur Roberge with a single. Speier doubled to drive Parrish home and Schatzeder got his second RBI of the game with another base hit — the team's seventh consecutive safety, which tied another club record. Schatzeder then showed his inexperience as a baserunner when he went too far up the line on a Cromartie fly ball and was doubled off first. Scott, the only regular who didn't get a hit in the game, grounded out to Roberge to end the inning with the Expos ahead 14-1.
At this point Expos manager Dick Williams decided to rest the regulars and turn things over to the bench, otherwise known as the BUS Squad. "BUS" stood for Broke Underrated Superstars, and was the brainchild of Expos sub Tommy Hutton during spring training in Daytona Beach, Florida.
"Daytona Beach is a long way away from most of the other spring training sites," said Hutton. "The Carters and the Valentines, the star players, didn't make a lot of those trips, if you know what I mean. I just thought they ought to call us the BUS squad, 'cause we're always on this bus. [M]ost of us weren't high-paid players, we were all underrated and none of us were superstars, so [we] were the Broke Underrated Superstars."2
Besides having a name that was good for team spirit, the BUS squad also provided the bench strength that every contending club needs. Williams gave them an opportunity to strut their stuff in this game and they took full advantage of it, but not before Houston got its last two runs of the game in the top of the sixth. Pinch-hitter Jimmy Sexton started the inning off with a single. One out later, he moved to second on a single by Jeffrey Leonard and scored on yet another single, this time by Enos Cabell. Howe walked to load the bases, then Julio Gonzalez, pinch-hitting for pitcher Tom Dixon (he pitched the fifth), hit a groundball to Tony Solaita, who had replaced Perez at first. Solaita threw to second for the force on Howe, during which Leonard scored from third. Cabell also tried to score on the play, but was thrown out at the plate. The score was now 14-3 Expos.
Williams made an unusual move in the bottom of the sixth, probably because the substitutions he had made thinned out his bench. With one on and one out and the Astros' Randy Niemann on the mound, Williams used another pitcher, David Palmer, to pinch-hit for Schatzeder, who had gone 2-for-2 with two RBIs. The move backfired as Palmer ended up hitting into a double play.3 Palmer then came on to pitch perfect seventh and eighth innings.
The BUS squad got into the scoring fun in the bottom of the seventh. Cromartie, the only regular to play the whole game, led off and said "Hello Niemann" with a double. Dave Cash, playing second in place of Scott, singled to drive home Cromartie and moved to second on the throw to the plate. One out later, he scored on a single by Solaita. Solaita himself moved to third on a double by backup catcher Duffy Dyer, and they both scored on a triple by Hutton, who was spelling Valentine in right field. Hutton came home on Ken Macha's single (Macha was playing third base for Parrish). That made the score 19-3.
There was no more scoring after that. Frank Riccelli gave up one harmless Expos single in the bottom of the eighth, and Rudy May got out of a bases-loaded jam in the ninth to end it.
The blowout was ironic because Williams decided to give the players a break from batting practice before the game. It was Father's Day and with the players' families there, Williams told his charges to report at 12:30 P.M., one hour before game time. Who's to say if that had anything to do with it, but Cromartie's analysis probably summed it up best:
"It was one of those days," he said.4
This article appeared in "Au jeu/Play Ball: The 50 Greatest Games in the History of the Montreal Expos" (SABR, 2016), edited by Norm King. To read more articles from this book, click here.
Sources
In addition to the sources mentioned in the Notes, box scores for this game can be found on baseball-reference.com, and retrosheet.org at:
http://www.baseball-reference.com/boxes /MON/MON197906170.shtml
http://www.retrosheet.org/boxesetc/1979/B06170MON1979.htm
Notes
Additional Stats
Montreal Expos 19
Houston Astros 3
---
Olympic Stadium
Montreal, QC
Box Score + PBP:
Corrections? Additions?
If you can help us improve this game story, contact us.
Tags
https://sabr.org/sites/default/files/1979-Expos-Perez-Carter-Valentine.jpg
600
800
admin
/wp-content/uploads/2020/02/sabr_logo.png
admin
2017-09-11 18:24:18
2020-04-17 10:25:44
June 17, 1979: Expos go back-to-back-to-back for first time