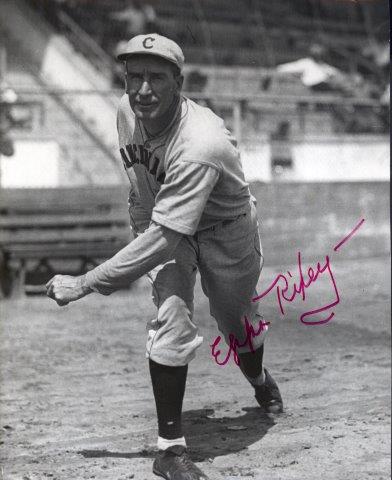 June 18, 1933: Rixey, Reds up-end Cardinals long before Cooperstown comes calling
---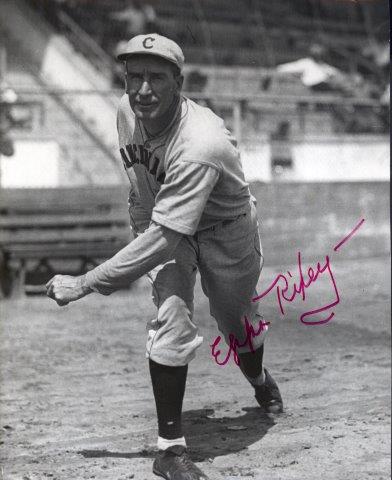 A pessimistic attitude bounded about Redland Field as the Cincinnati Reds regrouped before the nightcap of their doubleheader on Sunday, June 18, 1933, against the St. Louis Cardinals. During their last three home games, the Reds had been thoroughly humiliated, outscored 37-3 and outhit 52 to 11. First-year Cincinnati manager Donie Bush looked to coach Jewel Ens for advice, but did not get much from his one-time Pittsburgh subordinate. They both realized that Reds owner Sidney Weil was certainly not pleased with the team's recent performance.
Bush selected 42-year-old southpaw Eppa Rixey, who would be making the 548th start of his career. Rixey (2-1, 2.13 ERA) would oppose another 42-year-old veteran, right-hander Dazzy Vance (1-1, 6.75). Rixey had compiled a 34-27 lifetime mark against St. Louis and Vance was 31-21 facing Cincinnati during his career. The Cardinals, who had won 20 of 26, were 34-21 overall and almost even with the league-leading New York Giants, while the fifth-place Reds had a 27-29 record and were eight games behind.
The paid crowd of 11,478,1 mostly displeased by the 13-1 thumping handed the Reds in the lid-lifter, had settled into their seats for the second game of the doubleheader. In the Cardinals' first, Frankie Frisch singled with one out, but Rixey retired the other three hitters on two foul flies and a grounder. Vance recorded two outs after former Cardinal Sparky Adams led off with a single. Chick Hafey, another ex-Redbird determined to bite the hand that once fed him, reached on an infield hit. On Harry Rice's double to center, two runs came in for the first lead the Reds had mustered during their past three games.
Trailing by a pair, the Cardinals started the second inning with three straight safeties to make it 2-1 after Jimmie Wilson drove home former Red Ethan Allen. Leo Durocher, traded by Cincinnati in early May, dug in to try to add more tallies for the Redbirds. Durocher, a fan favorite during his time in the Queen City, had returned to go 7-for-11 during two routs of his former team. But Durocher fouled out to the catcher and Vance hit into a 1-6-3 double play to kill the rally.
St. Louis knotted the score at 2-2 in the third when Ernie Orsatti singled home Pepper Martin. The Cardinals took a 3-2 lead in the fifth after Ripper Collins doubled home Orsatti. The Reds answered when former Redbird Jim Bottomley rumbled home from first on Hafey's triple to even things again, 3-3. The Reds smacked the ball with more authority than they had been when they scored two more runs on four hits in the seventh, grabbed a 5-3 lead, and chased Vance from the mound. Cardinals' manager Gabby Street went with 39-year-old righty Jesse Haines, who walked Jo-Jo Morrissey before Rixey flied to right, stranding three runners.
St. Louis mounted another rally in the eighth and forged a 5-5 tie when pinch-hitter Rogers Hornsby singled home the second run of the frame. Wilson tried to catch the Reds napping by attempting to steal home, but was tagged by catcher Ernie Lombardi to retire the side. Since Haines had been removed for a pinch-batter, Dizzy Dean surprisingly went to the hill for the Cardinals. This was the second time in his career that the 23-year-old right-hander pitched in both games of a doubleheader. The brash and talented hurler had fired a four-hit complete game in the opener, but Diz never backed down from extra work. He retired the first two Reds, but then allowed three straight singles to Bottomley, Hafey, and Rice to push across the lead run.
Rixey took his 6-5 lead to heart, and the seasoned lefty put down St. Louis in order in the ninth for his 288th complete game and 263rd major-league victory. Rixey's win was his first against the Cardinals since May 26, 1928. The Reds believed in the excellent policy of sticking to the job without becoming too discouraged in adversity.2 Dean, who ended up with a victory and a defeat for the day, saw his record and ERA adjust to 8-6, 2.83. Cincinnati had 6 runs and 14 hits, and St. Louis had 5 runs on 13 hits. The hitting star of the nightcap was Reds right fielder Harry Rice with three RBIs on four hits, which was his high-water batting performance for the season, so far.
The Cincinnati victory did not appear memorable at the time, and it was not for many years to come. The Cincinnati players could not revel long in breaking their losing streak and keeping St. Louis from moving into first place. Both squads had to hustle into their street clothes to grab waiting taxis that would take them to Union Terminal so the players could board a special train to the East. The baseball express consisted of six cars — two Pullmans for each team, a diner, and a baggage car. The Reds would disembark in Philadelphia and the start of a long road trip, while the Cardinals would travel on to Brooklyn.3
Cincinnati's victory did very little to kick-start the Reds toward the first division. They proceeded to lose 14 of 19 games during the road trip to slip to seventh place, and eventually finished eighth (last) for the third consecutive season. The second-place Cardinals also did not fare well. After leaving the banks of the Ohio River behind, they meandered to a 6-12 mark during the remainder of their trip, and ultimately finished a disappointing fifth.
Nevertheless, there were unusual aspects to the second game of the June 18 contest doubleheader. All four of the pitchers on the Redland Field mound in the game were voted into the National Baseball Hall of Fame. The quartet, Eppa Rixey, Dazzy Vance, Jesse Haines, and Dizzy Dean,4 combined for 823 regular-season wins. They were joined on the field during the game by seven other future Hall of Famers: first baseman Jim Bottomley, left fielder Chick Hafey, and catcher Ernie Lombardi5 of the Reds, and second baseman Frankie Frisch, shortstop Leo Durocher, left fielder Joe Medwick, and pinch-hitter Rogers Hornsby of the Cardinals.6
Mass Hall of Fame credentials were not the only distinction for the pair of team rosters this day. The first-ever All-Star Game was played in Chicago's Comiskey Park a couple of weeks later. For the Cardinals, third baseman Pepper Martin was the first batter of the inaugural midseason classic. Bill Hallahan was the National League's starting (and losing) pitcher, Wilson was the starting catcher, and Frisch cracked the NL's first All-Star Game home run. Hafey, the lone Cincinnati representative, supplied the first-ever All-Star Game hit, a bloop single to start the second frame.
Flying completely under the radar of recognition on June 18 was St. Louis center fielder Ethan Allen. The Cincinnati-born Allen played 13 years for six teams, and made baseball his life's work. His diversified business and employment portfolio included the creation and development of the popular Cadaco-Ellis game All-Star Baseball. Allen also wrote eight books about baseball fundamentals, and he was the college baseball coach at Yale University for a slick-fielding first baseman named George H.W. Bush.7
A pair of opposite-direction spins emphasizing their baseball prowess were expressed by the game's pitchers of record. The losing hurler, Dizzy Dean, who ended up 27-4 lifetime versus Cincinnati, was quoted as saying, "Anybody who has ever had the privilege of seeing me play knows that I am the greatest pitcher in the world."8 Dean, 30-7 in 1934, was a justly dominant hurler before he was injured in 1937. Dean experienced just one season on a second-division club while pitching in St. Louis. The winning pitcher, Eppa Rixey, joked 30 years later after hearing that he had been elected to the Hall of Fame, "They're really scraping the bottom of the barrel, aren't they?"9 Rixey toiled in Philadelphia and Cincinnati during his 21-year career, going 266-251, with a 3.15 ERA. Twelve of the left-hander's campaigns were spent in the second division, five of those in last place.
No one knows what revelations might be discovered by scrutinizing baseball game accounts from the past. The "diamonds" dug up during research commonly reveal much more than simply a reference to the playing field.
This article was published in "Cincinnati's Crosley Field: A Gem in the Queen City" (SABR, 2019), edited by Gregory H. Wolf. To read more articles from this book at the SABR Games Project, click here.
Sources
In addition to the sources cited in the Notes, the author also accessed Retrosheet.org, Baseball-Reference.com, Newspapers.com, and SABR.org/bioproject.
Notes
1 Ray J. Gillespie, "Walker to Pitch Against Dodgers as Cards Open Eastern Invasion," St. Louis Star and Times, June 19, 1933: 16.
2 Jack Ryder, "Our Lads Rout Dazzy Vance," Cincinnati Enquirer, June 19, 1933: 10.
3 "Reds Off on Long Trip; Play Philadelphia Today," Cincinnati Enquirer, June 19, 1933: 10.
4 Baseball-Reference.com (accessed March 28, 2017): Dean was elected by the Baseball Writers Association of America in 1953, getting 209 votes on 264 ballots. Vance was elected by the writers in 1955, with 205 votes on 251 ballots. Rixey and Haines were both elected by the Veterans Committee, Rixey in 1963, Haines in 1970.
5 Baseball-Reference.com (accessed March 28, 2017): Hafey (1971), Bottomley (1974), and Lombardi (1986) were all elected by the Veterans Committee.
6 Baseball-Reference.com (accessed March 28, 2017): Hornsby was elected by the baseball writers in 1942 on 182 of 233 ballots. Frisch was elected by the baseball writers in 1947 on 136 of 161 ballots. Medwick was elected by the baseball writers in 1968 on 240 of 283 ballots. Durocher was elected by the Veterans Committee as a manager in 1994.
7 Bernard Crowley, SABR BioProject, https://sabr.org/bioproj/person/ace19da3.
8 Robert W. Cohen, The 50 Greatest Players in St. Louis Cardinals History (Lanham, Maryland: Scarecrow Press, 2013), 61.
9 Tom Simon, ed., Deadball Stars of the National League (Washington: Brassey's Inc., 2004), 218. Written by the Deadball Era Committee of the Society for American Baseball Research.
Additional Stats
Cincinnati Reds 6
St. Louis Cardinals 5
Game 2, DH
---
Redland Field
Cincinnati, OH
Box Score + PBP:
Corrections? Additions?
If you can help us improve this game story, contact us.
Tags
https://sabr.org/sites/default/files/RixeyEppa-3960.73_FL_NBL.jpg
600
800
admin
/wp-content/uploads/2020/02/sabr_logo.png
admin
2019-09-18 16:10:18
2020-04-17 10:22:32
June 18, 1933: Rixey, Reds up-end Cardinals long before Cooperstown comes calling