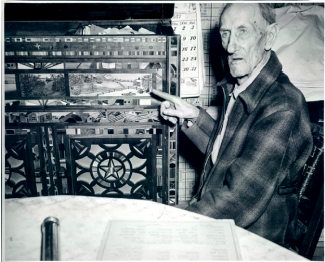 May 1, 1886: Al Atkinson throws second career no-hitter
---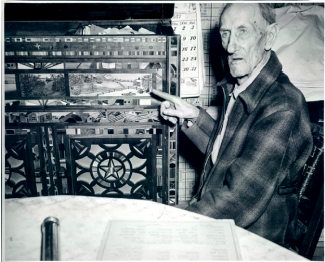 From 1875 to 1899 there were 50 complete-game no-hitters thrown in the "major" leagues.1 The hitless team scored in seven of those games. The first of these was in 1882 when Guy Hecker of Louisville beat Pittsburgh 3-1 in American Association action. The next two cases, also in the American Association, saw the hitless team actually score first and both times against the same pitcher, Al Atkinson (aka Atkisson). On May 24, 1884, he beat Pittsburgh 10-1, allowing an unearned run in the first. On May 1, 1886, Atkinson (who appeared in box scores of the game as Atkisson) tossed his second career no-hitter.2
When Al Atkinson toiled, the rules of the game were very different than in the game we know today. The 1886 season was the last in which a batter could ask for a high or low pitch. A low pitch was between the knees and belt, high was from the belt to the shoulders. In Atkinson's first no-hitter, in 1884, he was restricted to having his pitching hand below his shoulder. That restriction was lifted by 1886. "By 1886 finger gloves were in fairly widespread use" and the chest protector was two years old.3 Pitchers were helped by a six-ball/three-strike rule for walks and strikeouts, but even so Atkinson issued 101 walks for the season.
The New York Metropolitans took the field on May 1 at Philadelphia's Jefferson Street Grounds, in last place with a 2-8 record. Powerful Dave Orr was their star; he would hit 31 triples, bat .338 and finish second in the league in OPS. The Mets sent Ed Cushman to the box. In 1884 while pitching in the Union Association, Cushman had tossed a no-hitter. He started 1885 with Philadelphia but was released after 10 games and joined the Mets. Cushman would record a 17-21 mark with a team-leading 3.12 ERA in 1886. The Athletics entered the game in second place with a 7-4 record. Bobby Mathews was coming off three consecutive 30-win seasons and was the featured pitcher early in the season. Atkinson came into the game with a 2-0 mark after wins over Brooklyn and Baltimore. The Athletics boasted the veteran slugging duo of Harry Stovey and Henry Larkin, both of whom would be in the top 10 in OPS. The rest of the lineup on May 1 was far from the norm. Utilityman Jack O'Brien caught and catcher Jocko Milligan made a rare start at third. Two veterans, Orator Shafer and George Bradley, played center field and shortstop respectively. Both were dropped soon after. Bradley had been a star pitcher in 1876 at the birth of the National League and is credited with pitching the first no-hitter in the league. Umpiring the game was Billy Carlin, a Philadelphia native working one of his 35 games in 1886.
The Mets scored in the first inning; with one out, outfielder Chief Roseman walked, went to second on a passed ball, and scored when Athletics right fielder John Coleman muffed a fly ball hit by Orr. Atkinson tied the game in the third inning when he drew a walk, went to third on a hit by Stovey, and scored on a wild throw by second baseman Elmer Foster. Foster's throw was so wild that the speedy Stovey also came around to score. In the sixth Stovey and Coleman ripped doubles to account for the Athletics' third run. Meanwhile, Atkinson had calmed down and allowed two more walks. He struck out seven (well above his 3.5 per-game average). In the ninth the Mets staged a rally of sorts when Orr reached on a two-base error by Bradley, advanced on a grounder and scored on a long fly. Atkinson disposed of the last batter to win the game, 3-2, and chalk up his second no-hitter in front of 2,700 fans. The Philadelphia Inquirer said "a contest of this kind is always dull for the onlookers" but that two "phenomenal plays" by Bradley caused great excitement.4
The Cleveland Plain Dealer wrote, "The game was a most interesting one, and while there were no particularly brilliant plays the clean and sharp work of both teams in the field drew forth frequent bursts of applause."5
By season's end the Athletics had slipped to sixth place. They finished 10 games ahead of the seventh-place Mets. Atkinson lost 3-1 to Brooklyn in his next outing. He became the staff ace and posted a 25-17 record. He pitched sparingly in 1887 and then disappeared from the major-league scene.
This article was published in SABR's "No-Hitters" (2017), edited by Bill Nowlin. To read more Games Project stories from this book, click here.
Sources
In addition to the sources cited in the notes, the author also consulted the Louisville Courier-Journal, Pittsburg Post-Gazette, The Times (Philadelphia), and Sporting Life.
Notes
1 The first no-hitter is credited to Joe Borden in the National Association in 1875. There were also six no-hitters prior to 1900 that did not go nine innings.
2 New York Times, May 2, 1886: 2.
3 travel-watch.com/oldtimebaseballequipment.
4 Philadelphia Inquirer, May 3, 1886: 2.
5 Cleveland Plain Dealer, May 2, 1886: 3.
Additional Stats
Philadelphia Athletics 3
New York Metropolitans 2
---
Jefferson Street Grounds
Philadelphia, PA
Corrections? Additions?
If you can help us improve this game story, contact us.
Tags
https://sabr.org/sites/default/files/atkinson.png
600
800
admin
/wp-content/uploads/2020/02/sabr_logo.png
admin
2018-10-22 18:33:52
2020-04-17 10:23:51
May 1, 1886: Al Atkinson throws second career no-hitter