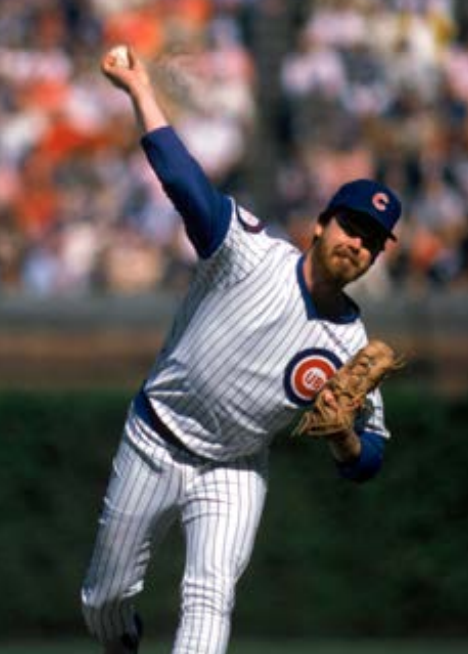 October 2, 1984: Cubs crush Padres in their first postseason game in 39 years
---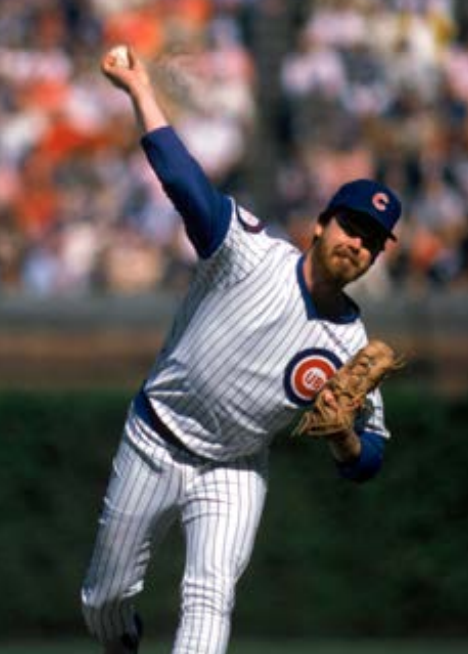 "I know it's happening, but I can't believe it," said a fan in the stands in a hushed voice, trying to suspend disbelief.1
"Thirty-nine years and here we are at last," marveled longtime Chicago columnist Mike Royko.2
It was the opening game of the best-of-five National League Championship Series, and the first postseason game at Wrigley Field since Game Seven of the 1945 World Series.
"The day is perfect. The wind is blowing out. There isn't a frown within five miles. How can we not do it?" Royko recalled of his pregame optimism. Then he added: "Then I took a couple of stomach pills."3
This was the undercard of the Cubs-Padres matchup for the home fans. In one corner, optimism, buoyed by the most dominant club the Cubs had fielded since at least 1969. In the other corner, anxiety, after decades of empty autumns.
The first things the teams noticed as they took the field were the warmth and the wind. "It was a June 1 day instead of an October day," said the Cubs' Bob Dernier.4
"Wind out of the southwest, 17 miles an hour," Gary Matthews recited later. "Checked it first thing this morning."5 The flags on the scoreboard flapped in confirmation: the wind was blowing straight out to center.
Ernie Banks, the Hall of Famer who played 19 seasons for the Cubs, threw out the first pitch. Wearing number 14, he took a seat in the Cubs' dugout for his long-awaited first taste of playoff action.6
Rick Sutcliffe started for the Cubs, of course. His midseason acquisition had signaled the Cubs' seriousness about contending, and boosted their run to the division title with a Cy Young season. Sutcliffe retired the Padres in order in the top of the first.
Dernier led off for the Cubs. He and Matthews had come over from the Phillies after their 1983 run to the World Series to give the Cubs some postseason experience. But Dernier still relied on a veteran teammate for advice on how to manage playoff nerves.
"I asked Larry Bowa when the butterflies went away," Dernier said afterward. "He said after the first pitch."7 So Dernier swung at the second pitch. It was a fastball the Chicago Tribune called "eye-high," and Dernier – who hit three home runs all season – lifted it into the wind, which swept the ball out and dropped it onto Waveland Avenue.8
Matthews was loosening up, waiting to follow Ryne Sandberg. "I flipped my bat in the air and almost hit Ryno with it," he said.9
"Dernier's homer gave everyone a lift," said manager Jim Frey. "People are looking around waiting to see what kind of day it's going to be, and he hits one out. That set the tone."10
After Sandberg struck out, up came Matthews, who launched a home run of his own into the left-field bleachers. Three batters in, the Cubs led 2-0.
Sutcliffe struck out four Padres over two more flawless innings, then led off for the Cubs in the bottom of the third. He swung and crushed the ball onto Sheffield. The wind was granting generous home runs today, but this wasn't one of them. "The only homer that would have gone out of any park on any day was Rick Sutcliffe's," Padres starter Eric Show said afterward.11
The Cubs weren't finished. After a Dernier walk and a Sandberg single, Leon Durham's RBI single and Keith Moreland's sacrifice fly brought in two more runs.
The Cubs were up 5-0, but it was way too early to exhale. Especially after Sutcliffe uncharacteristically walked two batters in a row to load the bases with two outs in the fourth. The next batter, Carmelo Martinez – whom the Cubs had traded to the Padres in the offseason – smacked a drive to right field.
Moreland, seldom lauded for his defense, made his move. "I started forward thinking it was a line-drive base hit," Moreland said. "As I was running in, I saw that with the wind blowing out the ball had stayed in the air, so I just took a shot at catching it."12 The wind was even helping the Cubs on defense. Still, it was a risky attempt, since three runs could score if he missed. "When I got to the dugout, I started thinking about it and said, 'Dang, that was stupid,'" Moreland said.13
But Moreland dove, snagged the ball, and tumbled into a heap. The inning was over.
"If there was any key to the game, it had to be Moreland's catch," said Padres manager Dick Williams. "That changed the whole game around."14
The score stayed 5-0 until the fifth, when the Cubs' offense exploded. It was as though the team had four decades' worth of postseason runs stored up, just waiting to erupt.
After Dernier hit a leadoff double and Sandberg walked, Matthews came up and swatted his second home run of the afternoon, this time to the right-field seats. When he took a curtain call, the man former teammate Pete Rose nicknamed "Sarge" gave the fans a salute.15 Including his NLCS performance one year ago for the Phillies, for which he was named series MVP, Matthews had homered in a record four straight LCS games. The Tribune crowned him "Mr. First Week of October."16
Cubs fans couldn't believe their eyes as the scoreboard read 8-0. And there still weren't any outs in the fifth. Durham made one on a groundout, but then Moreland singled and Ron Cey walked. Jody Davis's base hit scored Moreland and moved Cey to third. Then Bowa grounded out to second, where Davis was forced out, but Cey scored on the play. Now it was 10-0. The day had begun with joy and disbelief for Cubs fans; now they were running surpluses of both.
And it was still the fifth inning. Sutcliffe singled to center for his second hit of the day. That brought up Dernier for the second time in the inning, and he walked. With two outs and the bases loaded, it was Sandberg's turn. He slapped an infield single to bring home Bowa and make it 11-0.
Matthews came to the plate with a chance to hit his third home run of the game and second of the inning. Instead, he struck out on three pitches. It may have been the only thing that didn't work out for the Cubs all day.
But everything else did. Sutcliffe kept mowing down the Padres, holding them to two hits through six innings. In the bottom of the sixth, Cey hit a solo home run off reliever Greg Harris to give the Cubs five long balls for the game, tying a postseason record.17 Davis followed with a double to right, and scored on a throwing error on Bowa's infield single.
The Cubs had scored 13 runs. Every Cub in the starting lineup had at least one hit and one RBI – including Sutcliffe, one of five Cubs with two hits. Throats roared and minds boggled throughout Wrigley Field. Maybe an unprecedented spectacle like this is how fate sheepishly atones for past cruelty.
Sutcliffe exited after a hitless seventh inning that the Cubs closed out with a double play. Warren Brusstar entered for what would have been mop-up duty had there been anything within sight to mop up. Brusstar allowed four hits in two innings but kept the Padres off the scoreboard.
The final score was 13-0, the kind of tally you might see at a Bears game at Soldier Field. It was the biggest blowout in postseason history.18 For the franchise for whom so much had gone wrong this time of year since 1908, everything imaginable had conspired to go right. Even the replacement umpires, brought in after an umpire strike at risk of blowing a pennant-deciding call, were rendered entirely irrelevant.19
"Everything we hit went over their heads or between them," said Dernier.20 "Everything they hit went right at somebody." Matthews summed it up: "This was a Cubs kind of day."21
"The party started around Wrigley Field hours before game time and lasted into the night," wrote the Tribune. "Fans screamed, hugged one another, danced, and even wept while the action on the field fulfilled nearly four decades of their dreams."22
"And all of a sudden it hit me," Royko wrote. "Those are the Cubs—the Chicago Cubs—beating the hell out of people that way. Bullies, that's what we've become. Big, bad, mean bullies. And, oh boy, does it feel great. Why didn't we think of this years ago?"23
"There was shock, disbelief, then ecstasy. It was all too good to be true," the Tribune wrote. "The Chicago Cubs are two victories away from going to the World Series; two victories away from a shot at being champions of baseball for the first time since 1908; two victories away from making the magic last forever."24
This article appears in "Wrigley Field: The Friendly Confines at Clark and Addison" (SABR, 2019), edited by Gregory H. Wolf. To read more stories from this book online, click here.
Sources
In addition to the sources cited in the Notes, the author also used Baseball-Reference.com and Retrosheet.org.
https://www.baseball-reference.com/boxes/CHN/CHN198410020.shtml
https://www.retrosheet.org/boxesetc/1984/B10020CHN1984.htm
Notes
1 Mike Royko, "Bully, Bully! Cubs Are On Way," Chicago Tribune, October 3, 1984: 3.
2 Ibid.
3 Ibid.
4 Glen Stout, The Cubs: The Complete Story of Chicago Cubs Baseball (Boston: Houghton Mifflin, 2007), 337.
5 Bernie Lincicome, "This Is Sarge's Time of the Year," Chicago Tribune, October 3, 1984: 49.
6 Fred Mitchell, "Cubs Blow Them Away," Chicago Tribune, October 3, 1984: 49.
7 Lincicome.
8 Mitchell, "Cubs Blow Them Away."
9 Robert Markus, "Moreland's Catch Slams the Door," Chicago Tribune, October 3, 1984: 51.
10 Mitchell.
11 Ibid.
12 Markus, "Moreland's Catch Slams the Door."
13 Ibid.
14 Phil Hersh, "Color Padres Red and Blue," Chicago Tribune, October 3, 1984: 51.
15 Lincicome.
16 Ibid.
17 Mitchell.
18 Ibid.
19 Jerome Holtzman, "Amateur Umps Lucky the Game Wasn't Close," Chicago Tribune, October 3, 1984: 49.
20 Lincicome.
21 Ibid.
22 "There's 13-0 Joy in Cubville," Chicago Tribune, October 3, 1984: 1.
23 Royko.
24 "There's 13-0 Joy in Cubville."
Additional Stats
Chicago Cubs 13
San Diego Padres 0
Game 1, NLCS
---
Wrigley Field
Chicago, IL
Box Score + PBP:
Corrections? Additions?
If you can help us improve this game story, contact us.
Tags
https://sabr.org/sites/default/files/SutcliffeRick.jpg
600
800
admin
/wp-content/uploads/2020/02/sabr_logo.png
admin
2019-12-16 15:05:55
2020-04-17 13:33:55
October 2, 1984: Cubs crush Padres in their first postseason game in 39 years