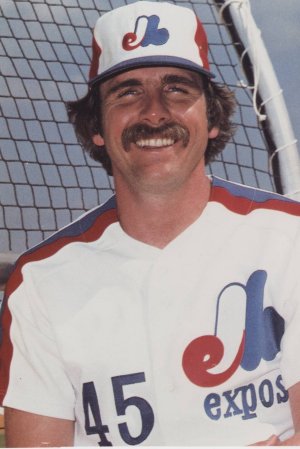 September 17, 1973: Montreal Expos 'stumble onto a pennant race'
---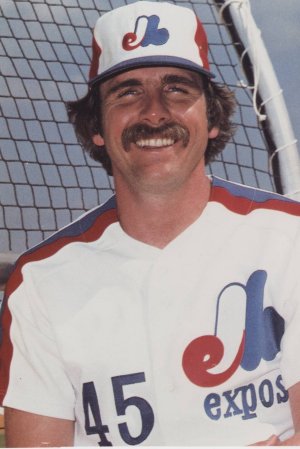 During their first four seasons, the Montreal Expos were never in first place after April.1 In 1973, however, Montreal got its first case of pennant fever amid a five-team dogfight for the National League East Division title. On the evening of Monday, September 17, the Expos climbed into a virtual tie for first place after winning the opening game of a doubleheader at Jarry Park. The stirring 5-4 victory came on a two-run rally in the bottom of the ninth. Its strange ending was a communication lapse that let an infield popup fall.
That taste of life at the top was fleeting, because Montreal lost the nightcap, a 12-inning crusher. In a turnabout, a win slipped away from the Expos in the ninth inning. They did not hold the lead again in a September pennant race until 1979.
Montreal Gazette columnist Michael Farber later wrote, "The Expos stumbled onto a pennant race by default" in 1973.2 The division was dubbed the "National League Least" because all teams were struggling to get to or stay above the .500 mark.
Montreal reached .500 on September 15, when Jarry Park's single-game attendance record of 34,331 was set.3 The Expos won their fifth straight on September 16 and drew within half a game of the first-place Pittsburgh Pirates, who lost to St. Louis. That set the stage for the twin bill against the Cardinals. A crowd of 20,160 arrived that cool, cloudy evening.
The first game began at 6:05 P.M. The starters were Rick Wise for St. Louis and hot rookie Steve Rogers for Montreal. Neither was especially sharp, but they still kept their teams in the game. Rogers allowed 10 hits and three earned runs in seven innings before giving way to iron-man reliever Mike Marshall, making his 83rd appearance of the season. Wise gave up three earned runs through eight innings.
In the second inning, the Expos loaded the bases with nobody out but got just one run as Tim Foli grounded into a 6-4-3 double play. Rogers (a .138 lifetime hitter) then struck out. St. Louis scored twice in the third, but Montreal's Ron Fairly tied it in the sixth with a leadoff home run.
The Cardinals went ahead in the seventh. Lou Brock led off with a walk, stole second (his second theft of the game), reached third on catcher Bob "Scrap Iron" Stinson's wild throw, then scored on Ted Sizemore's shallow sacrifice fly.
In the bottom of the seventh, however, Stinson tied it again with another leadoff homer. He said, "God, that felt good. I want to win so badly. I know I have trouble back there [behind the plate], but I can't be in the right place for every pitch."4
A remarkable subplot then unfolded. The brothers Felipe Alou and Matty Alou had played most of the year for the New York Yankees, but the Yankees dealt them both away on September 6. St. Louis picked up Matty; Montreal acquired Felipe, the club's future skipper, on waivers for $50,000.
At the batting cage before the first game, Matty told Felipe, "We're going to finish this pennant talk about the Expos tonight. We're going to win the doubleheader."5 Afterward, Felipe said with a laugh, "He was just kidding me. But after what he did, I think maybe he was serious."6
Indeed, Matty's pinch-hit RBI single off Marshall in the eighth gave St. Louis a 4-3 lead, which Wise took into the bottom of the ninth inning. However, after a leadoff single by Jim Lyttle, Cardinals manager Red Schoendienst brought in reliever Al Hrabosky. Recalled again from the minors that June, "The Mad Hungarian" had not yet become the Cardinals' bullpen ace. But he did strike out over a batter an inning for St. Louis in 1973, something that was much less common then.
Rookie Tony Scott ran for Lyttle. He went to second when Hrabosky's first pitch to pinch-hitter Clyde Mashore sailed over the head of catcher Ted Simmons. Mashore then tried to bunt but managed only a weak little popup. First baseman Joe Torre grabbed it with a slide that took him almost to home plate.
Hrabosky then struck out Foli. The Expos were down to their last out when Felipe Alou pinch-hit for Marshall. He later said, "I had it in my mind that I'm going to show Matty."7 On a 2-and-2 pitch, high and outside — he called it "a very bad pitch" — Alou hit a sharp grounder between first and second.8 It looked like a sure base hit. But Sizemore, the Cardinals' second baseman, stopped it with a headlong dive to his left. Sizemore rose to his knees but had trouble getting the ball out of his glove. He tried to get Alou at first anyway, but Felipe, who still ran well for a 38-year-old, was safe by a step.
Meanwhile, Scott was steaming around third base, waved on by coach Dave Bristol. Torre's rushed throw home was high and wide, and Scott–sliding into Simmons and colliding heavily–scored the tying run. Alou still got credit for an RBI, but Torre was charged with an error because Alou took second on the play.
Mauch then sent up his third pinch-hitter of the inning, Ron Woods, to bat for rookie second baseman Larry Lintz. The crowd was "ready to come apart at the seams," as Gazette sportswriter Tim Burke put it, but the suspense only intensified. The count went full, and then Woods fouled off seven pitches.
Finally, Woods hit a towering popup just short of the mound. Hrabosky, Torre, shortstop Mick Kelleher, third baseman Terry Hughes, and Simmons all called for the ball. No one took charge. The ball dropped for a base hit and Alou–running hard all the way because he'd seen such plays many times in his career–came around to score the winning run. After the game, Mauch praised the veteran for his presence of mind, saying that a less experienced player might have conceded the out and headed for the dugout.9
Red Schoendienst said, "It was a foolish mistake. My team fell asleep on that play. At the last second, Hrabosky yelled at Hughes to catch it, he made a lunge and missed. The pitcher should have called the man much earlier."10 Hughes also took his eye off the ball, distracted by Torre's late charge.11 Expos manager Gene Mauch observed how unusual that was for Torre, who had been in control of hundreds of such popups during his career.12
"It was the nicest hit of my career," said Woods. "It was probably the shortest too."13 Expos president John McHale, a religious man, said that "something spiritual" guided the comeback.14
The win lifted Montreal's record to 75-73. The Pirates went into their 8:05 P.M. game against the New York Mets at 74-72. The winning-percentage calculation needed five digits — .50676 to .50684 — to show how slightly Pittsburgh was ahead.
Awareness of the standings was high. Ron Fairly said, "In 1970, we had a slogan, 'Win 70 in '70 — since when is that a goal to be proud of? That was always tough for me, coming through the Dodgers' system, where we expected to win a hundred games. Expansion teams are going to take a beating until the minor-league system produces, and it's not a lot of fun.
"But this was a different area for a lot of the guys. They got excited, and I remember the fans talking about it too."15
The opener in Montreal ended a little before 9 P.M. At Pittsburgh, the Pirates drubbed the Mets, 10-3. That game included a 75-minute rain delay. Thus, it was pushing midnight when the final score was posted at Jarry during the second game. The Expos had been watching the scoreboard–as Fairly said, "You always do that. Anybody who tells you they're not isn't telling the truth. At the same time, you have to win your game."16
Rain also delayed the nightcap for 72 minutes in the top of the 12th. It didn't end until nearly 2:00 A.M., past press time for many newspapers — some September 18 headlines still showed Montreal tied for first.17
The team then faded out of the race but was not mathematically eliminated until it lost its final game on Sunday, September 30. "We had a shot at it," said Fairly, "and it would have been a great story."18 For his efforts, Gene Mauch was named NL Manager of the Year for the third time.19
Expectations, however, had leaped. Veteran Montreal sportswriter Dink Carroll stated, "The task … won't be entirely completed until the Expos win the pennant, which could happen as early as next year because the club has become a solid contender."20 The smell of success ended the innocent phase of the romance between city and ballclub. As Carroll's colleague Ian MacDonald later wrote, "The fans weren't about to accept only hustle and effort now. They wanted results."21
This article appeared in "Au jeu/Play Ball: The 50 Greatest Games in the History of the Montreal Expos" (SABR, 2016), edited by Norm King. To read more articles from this book, click here.
Sources
In addition to the sources listed in the notes, the author consulted:
Bangor (Maine) Daily News.
In addition to the sources mentioned in the Notes, box scores for this game can be found on baseball-reference.com, and retrosheet.org at:
http://www.baseball-reference.com/boxes/MON/MON197309171.shtml
http://www.retrosheet.org/boxesetc/1973/B09171MON1973.htm
Notes
Additional Stats
Montreal Expos 5
St. Louis Cardinals 4
Game 1, DH
---
Parc Jarry
Montreal, QC
Box Score + PBP:
Corrections? Additions?
If you can help us improve this game story, contact us.
Tags
http://sabr.org/sites/default/files/images/RogersSteve.jpg
600
800
admin
/wp-content/uploads/2020/02/sabr_logo.png
admin
2017-09-06 14:12:20
2020-04-17 10:25:45
September 17, 1973: Montreal Expos 'stumble onto a pennant race'