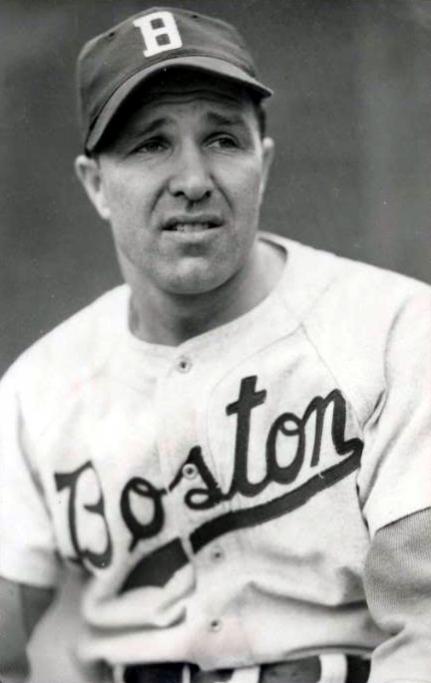 September 19, 1942: Mel Ott's grand slam propels Giants to win over Braves
---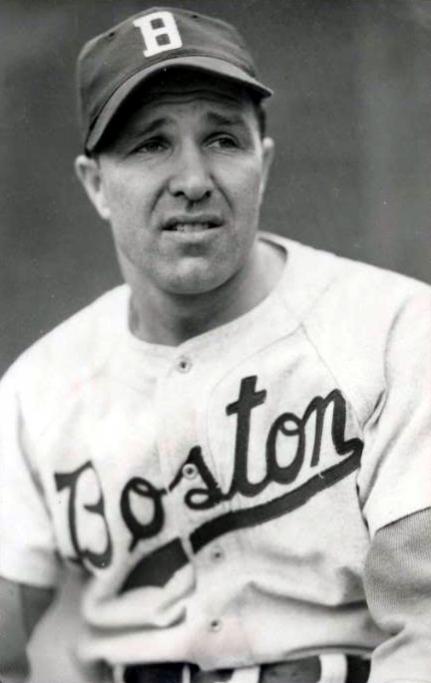 The year 1942 was a pivotal one in baseball. Concerns that the season might be canceled were put to rest when President Franklin D. Roosevelt sent the "Green Light" letter to baseball Commissioner Kenesaw Mountain Landis, ensuring that the season would be played. The US war effort was in full swing and many of the game's stars would enlist in military service. Bob Feller enlisted two days after the Japanese attack on Pearl Harbor. Ted Williams enlisted in May of 1942 and began his service that November. Many of the game's biggest stars would soon follow.
We saw stellar careers draw to a close in '42 and new ones being born. The Giants-Braves game at Braves Field on September 19 was evidence of just that. Giants starting pitcher Carl Hubbell made his second-to-last start of the season. "King Carl" pitched in only 12 games in 1943, drawing to a close one of the great pitching careers in baseball history.
Twenty-six-year-old Mike Sandlock, called up from Evansville of the Three-I League, made his major-league debut and was a late-inning replacement for shortstop Whitey Wietelmann. Sandlock got his first hit and scored his first run in the eighth inning. Third baseman Ducky Detweiler, 23, also was called up from Evansville and made his debut on September 12.
Making the trip to Boston with Sandlock and Detweiler was rookie left-handed pitcher Warren Spahn, 21. Spahn saw action earlier in the season, but was demoted to Hartford of the Eastern League when he disobeyed manager Casey Stengel's order to bean Dodgers shortstop Pee Wee Reese. After the '42 season, Spahn enlisted in the Army and served with distinction as a combat engineer. He saw action in the Battle of the Bulge and took part in the seizure of the Ludendorff Bridge at Remagen which allowed the Allied troops to cross the Rhine River. Spahn was awarded a Bronze Star and a Purple Heart, and received a battlefield commission. Stengel would later regret his decision to demote Spahn. "I said 'no guts' to a kid who went on to become a war hero and one of the greatest left-handed pitchers you ever saw. You can't say I don't miss 'em when I miss 'em," the Perfessor said.1 Spahn reunited with Stengel on the woeful 1965 New York Mets and joked, "I'm probably the only guy who worked for Stengel before and after he was a genius."2
The Braves took the field led by rookie center fielder Tommy Holmes, who three years later would hit safely in 37 consecutive games, a National League record for 33 years. Holmes was flanked by Johnny Cooney in right and Nanny Fernandez in left. Cooney started his career with the Braves in 1921 as a pitcher. After arm trouble led to a four-year absence from the big leagues (1931-34), Cooney returned as an outfielder. Cooney's two career home runs came on consecutive days in 1939.
The Braves featured Max West at first base. West was an All-Star outfielder in 1940. The second baseman was Sibby Sisti, who had been the youngest player in baseball in 1939 when he made his debut with the Bees at the tender age of 18. Starting at shortstop was Whitey Wietelmann, who led NL shortstops in assists (581) and errors (40) in 1943. Ducky Detweiler manned the hot corner for the Braves.
Rookie Lou Tost, 30, was the starting pitcher for the Braves. This was Tost's only full season in the majors, and he compiled a 10-10 record with a 3.53 earned-run average. Tost's batterymate was future Hall of Fame catcher Ernie Lombardi.
Leading off for the Giants was veteran third baseman Dick Bartell. Bartell had been the starting shortstop for the National League in the inaugural All-Star Game in 1933. Second baseman Mickey Witek batted second. Batting third and playing right field was manager and future Hall of Famer Mel Ott. Another Hall of Fame slugger, Johnny Mize, batted cleanup and played first base. "The Big Cat" led the NL in '42 with 110 runs batted in and like many other players served in the military after the 1942 season. Hitting fifth and playing center field was Babe Young. Young attended George Washington High School in Manhattan, which in later years was also the alma mater of Rod Carew and Manny Ramirez. Buster Maynard batted sixth and played left field. Billy Jurges batted seventh. Jurges was a three-time All-Star shortstop with the Giants and Cubs. Gus Mancuso batted eighth and was the starting catcher for the Giants.
King Carl hadn't pitched since a rough start against the Cards on September 3, and the rust showed in the first inning when he issued a leadoff walk to Tommy Holmes. Johnny Cooney sacrificed Holmes to second, and Nanny Fernandez singled him home. Fernandez stole second, then scored on Ernie Lombardi's double. Ducky Detweiler's Texas Leaguer plated Fernandez and gave the Braves a 3-0 lead.
This was the start of a crazy game that featured 30 players, six relief pitchers (four by the Braves), three pinch-hitters, and two pinch-runners. In spite of all of the switches, the time of game was a mere 2 hours and 19 minutes in front of a sparse crowd of 1,841.
Braves starter Tost did his best to keep the lead. The Giants got single runs in the second and sixth innings. Mize hit the first of his two doubles in the second and Gus Mancuso singled him home. Mize accounted for the second Giants run in the top of the sixth, driving in Ott with his second double. The game began to unravel for Tost and the Braves in the top of the seventh when the pitcher walked Mancuso with one out. Pitcher Hal Schumacher ran for Mancuso. Harry Danning, pinch-hitting for Hubbell, followed with a single. After Tost walked Bartell to load the bases, Stengel brought in rookie Johnny Sain. Sain walked Witek, and Schumacher scored the tying run. Stengel replaced Sain with Tom Earley, who had the unenviable task of facing Mel Ott with the bases loaded and one out. Ott sent Earley's third offering to the right-field bullpen for a grand slam and gave the Giants a 7-3 lead.
The Braves made a comeback in the bottom of the eighth. Bill McGee, who replaced Hubbell in the seventh, surrendered a one-out walk to Sisti. Mike Sandlock, pinch-hitting for Weitelmann, singled. Clyde Kluttz pinch-hit for pitcher Hank LaManna and socked a McGee offering for a triple, scoring Sisti and Sandlock and bringing the Braves to within two runs. Frank McElyea ran for Kluttz. Ott replaced McGee with star reliever Ace Adams. Adams, who led the National League in games finished from 1942 through 1945, gave up a single to Tommy Holmes that sent McElyea to third. Paul Waner's groundout scored McElyea, bringing the Braves to within one run. Adams retired Fernandez to end the rally, then retired the Braves in order in the ninth to preserve the game for the visiting Giants and give King Carl his 10th victory of the season. Hubbell would win five more games in 1943, his last season.
This article originally appeared in "100: The 100 Year Journey of a Baseball Journeyman, Mike Sandlock" (SABR, 2016), edited by Karl Cicitto.
Sources
In addition to the items cited in the Notes, the author consulted the following:
City Data – Baseball Forum. http://www.city-data.com/forum/baseball/786804-baseballs-most-memorable-quotes-expansion-pitchers.html. Retrieved August 1, 2015.
Craig, William J. A History of the Boston Braves: A Time Gone By (Charleston, South Carolina: The History Press, 2012).
Dawson, James P. "Ott's Home Run With Bases Filled Conquers Braves for Giants, 7-6," New York Times, September 20, 1942: Sports 1 and 5.
Harrison, Don. Connecticut Baseball, The Best of The Nutmeg State (Charleston, South Carolina: History Press, 2008).
Moore, Gerry. "Another Ott Homer Beats Braves, 7-6: Hubbell Gets His Tenth, Stengel Uses Five Pitchers," Boston Globe, September 20, 1942: 28.
Notes
2 Quotes about Casey Stengel November 19, 2003. espn.go.com/classic/s/stengel_quote.html.
Additional Stats
New York Giants 7
Boston Braves 6
---
Braves Field
Boston, MA
Box Score + PBP:
Corrections? Additions?
If you can help us improve this game story, contact us.
Tags
http://sabr.org/sites/default/files/images/SandlockMike.jpg
600
800
admin
/wp-content/uploads/2020/02/sabr_logo.png
admin
2016-07-07 16:34:47
2020-04-17 10:26:04
September 19, 1942: Mel Ott's grand slam propels Giants to win over Braves