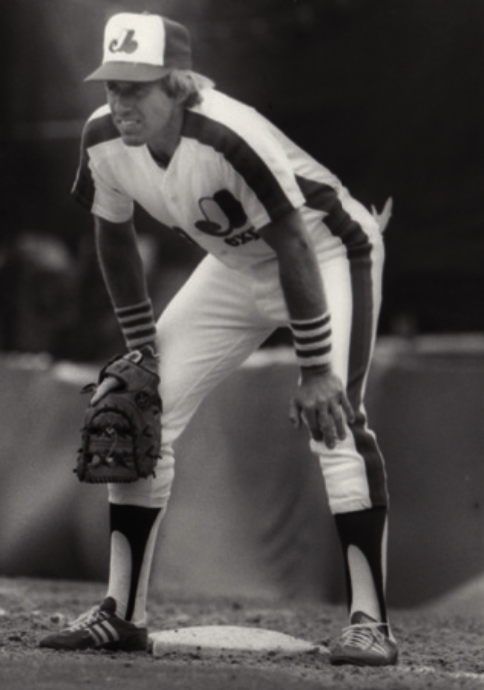 September 24, 1979: Expos regain first place from Pirates
---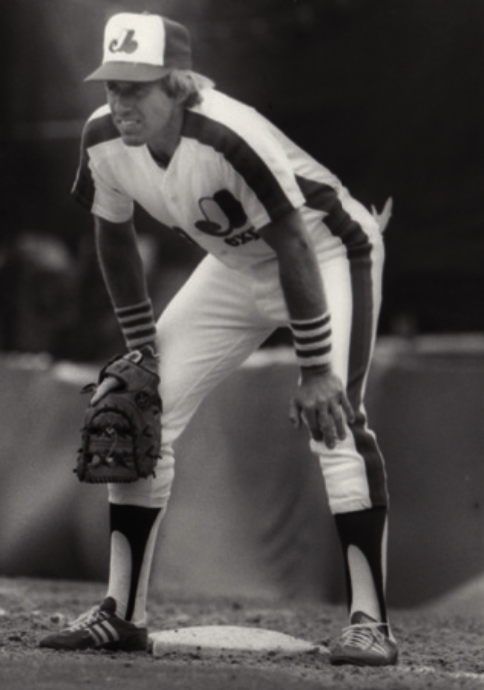 In 10 years of mostly futile baseball, the Montreal Expos had fluttered few Canadian hearts outside Quebec. Despite some solid players and occasional individual brilliance, they had yet to finish a single season with a winning record. All that changed in the late summer of 1979. Buoyed by a roster of emerging young stars that included future Hall of Famers Gary Carter and Andre Dawson, augmented by a good mix of dependable veterans, the Expos went on a tear that had them battling for the team's first pennant throughout September with the powerful Pittsburgh Pirates. Awakening from their long baseball slumber, Canadians from coast to coast were caught up in a frenzy of Expo fever. They hung on every game. They bombarded the Canadian Broadcasting Corporation with complaints whenever the hapless Toronto Blue Jays were on TV instead of the Expos. Media accreditations tripled, as newspapers from across Canada sent reporters to cover the team.1
From late August to mid-September, the Expos won 17 out of 18 games. They couldn't seem to lose. Sportswriters began calling them "the miraculous Expos" for all their comebacks and late-inning heroics. They stole one game against the Cubs with two out in the bottom of the ninth when Rusty Staub's harmless bouncer hit an infield seam zipper that caused the ball to carom high off the first baseman's glove and allowed the tying and winning runs to score. Adding to the stretch saga was an incredible spate of doubleheaders. Forced into a rain-induced horror show of Ernie Banks' cheery mantra "Let's play two!" they had to endure six doubleheaders in 10 days, including two back-to-back twin bills.
Yet crusty field boss Dick Williams managed his overtaxed pitching staff brilliantly, while deploying to perfection pinch-runners, pinch-hitters, and fill-ins from Tommy Hutton's celebrated BUS (Broke Under-rated Superstars) squad, when regulars needed a rest. "Dick Williams was a genius," recalled Expos hurler Bill Lee. "He had switch-hitters, left- and right-handed relievers. He could make moves other teams couldn't."2
Despite their win streak, the Expos couldn't shake the Pirates, led by 39-year-old Willie Stargell, who were on a magical run of their own. The Expos did not nose in front until September 13, by all of 3 percentage points. Thereafter, the lead changed hands like a greasy pigskin.
Finally, with one week left in the season, it was showdown time. Clinging nervously to a half-game lead, the Expos headed to Pittsburgh for a four-game, head-to-head match-up against the Pirates.
In Montreal, the tension was almost unbearable. The Gazette newspaper cartoonist Aislin captured the city's mood with a cartoon of a priest counseling a young man on his knees: "Yes, my son, it would be sinful to pray for Dave Parker to break a leg. On the other hand, just a slight sprain might add up to nothing more than a few Hail Mary's…."3 The rest of the nation held its breath, too. For the first time, a Canadian team had a whiff of baseball's storied postseason. Expomania was off the charts.
Naturally, the series started with yet another doubleheader, this one a twi-nighter. The Pirates were a confident bunch. The Expos always had trouble beating them. Just a week earlier, on September 16-17, the Bucs had walked into the Big O and taken two straight from the home team.
Game One followed the script. Overawed by the moment and the raucous Pittsburgh crowd, the young Expos went down meekly 5-2, committing three errors. The Pirates were back on top.
Game Two started out even worse. After five innings, Pittsburgh had raced to a 6-2 lead against Montreal starter Rudy May, helped by three more Expos errors, all by second baseman Dave Cash. The Pirates even managed to get four starting innings out of aging retread and recent pickup Dock Ellis. The Expos also lost Carter for the season with a jammed thumb from a play at the plate in the fourth inning. They seemed as dead as the proverbial doornail. Then, against all expectations, it became a night of the improbable. As the clock ticked toward midnight, Dick Williams worked his magic.
Bench warmer Duffy Dyer, a lifetime .221 hitter who replaced Carter, promptly knocked in Dawson with a base hit to right in the sixth. As the Expos came to bat in the eighth, however, it was still 6-3. Pittsburgh fans who remained to watch the mopping-up of the doubleheader sweep were roaring "Deee-fense!"
Six outs left. Dawson flied out, but Staub worked reliever Joe Coleman for his third walk of the game. Dyer also received a free pass. Pittsburgh manager Chuck Tanner had seen enough. He called for the Rubber Band Man.
In strode Kent Tekulve to douse the rally, as he had so many times against Montreal. The pencil-thin 6-foot-4 right-hander with outsized fog glasses and an unorthodox submarine delivery was like no other relief pitcher in the majors. Instead of a one-inning closer, Tekulve was a workhorse, summoned whenever Tanner needed him. He appeared in 94 regular-season games that year, pitching 134⅓ innings. He particularly befuddled the Expos. "If I had a team that I owned, it was that team," said Tekulve years later. "Warren Cromartie was the only left-handed hitter in the lineup. The rest of the guys hit right. The way I pitched, that was to my advantage."4 Lee said Tekulve kept it simple: "Down and in. Down and in."5
Although Tekulve had already pitched three scoreless innings in the twin-bill opener, Tanner didn't hesitate to bring him in to close out the nightcap. Ellis Valentine quickly grounded into a fielder's choice, erasing Dyer at second. Two out. But Larry Parrish kept the Expos' faint hopes alive with an infield single, scoring Staub. Valentine advanced to second. 6-4.
Once more, Dick Williams reached into his bag of tricks. He put in rookie speedster Tim Raines, just up from the minors, to run for the slower Parrish. He also pinch-hit for light-hitting Rodney Scott.
At the end of the bench, Williams spied little-known John Tamargo, a journeyman third-string catcher obtained in June from San Francisco, where he had hit .a measly .200. Since then he had had only 10 plate appearances with the Expos. Now, with two out, runners on first and second, and the season likely riding in the balance, this was the mighty Casey Williams chose to face Tekulve. But Williams knew two things about John Tamargo. He was a switch-hitter, so he could bat left against the Pirate right-hander. And he had a smidgen of power. Five of his dozen hits for the Giants were for extra bases. Yet, really! Tekulve against Tamargo? Duck soup!
Tekulve went into his delivery. Tamargo jumped on the first pitch, lashing a screaming double down the first-base line. Valentine scored easily, as did Raines. The game was tied. For only the sixth time in 91 appearances, Tekulve had blown a save.
Williams's legerdemain continued. To pitch the eighth, he bypassed his fleet of worn-out relievers for starting pitcher Ross Grimsley and his bulging 5.38 ERA. Eight days earlier, Grimsley had been booed off the mound at home, after being shelled for six hits and three runs in just two innings. This night, he was Warren Spahn. He retired the Bucs in order, striking out dangerous Dave Parker for the third out.
In the fateful ninth, the Expos faced Grant Jackson. Cash singled, then was thrown out trying to steal. Dawson fanned. Two out, nobody on. Up came Staub. Brought back to the team in July for a last hurrah, Le Grande Orange was a shadow of his former Expo self, but he still knew the plate. He strolled to first with his fourth walk. Despite Staub's glacial speed, Williams disdained a pinch-runner. The red-hot Dyer followed with yet another unlikely clutch single, moving Staub to second. Valentine was next, 0 for the doubleheader. But the struggling outfielder finally prevailed, smacking a single to right. Staub lumbered around third and chugged for home, beating the rifle-armed Parker's throw. As he slid in, the Expo dugout erupted. "It was like cheering for a train going backward," Williams said later with a grin.6 The Expos were on top, 7-6.
The Expos manager left Grimsley in for the ninth, even after he began the inning by walking Rennie Stennett with the ever-dangerous Willie Stargell advancing to the plate. Williams played the percentages: southpaw Grimsley against the left-handed slugger. It worked. Stargell grounded into a double play. Closer Elias Sosa secured the final out. The jubilant Expos rushed the field to celebrate their miracle, come-from-behind victory, as if they'd won the World Series. With five games to go, they were back in first place.
This article appeared in "Au jeu/Play Ball: The 50 Greatest Games in the History of the Montreal Expos" (SABR, 2016), edited by Norm King. To read more articles from this book, click here.
Sources
In addition to the sources mentioned in the Notes, box scores for this game can be seen on baseball-reference.com, and retrosheet.org at:
http://www.baseball-reference.com/boxes/PIT/PIT197909242.shtml
http://www.retrosheet.org/boxesetc/1979/B09242PIT1979.htm
In addition to the sources listed in the notes, the author consulted:
Hurte, Bob, "Kent Tekulve," SABR Baseball Biography Project.
Proudfoot, Jim. "Those miracle Expos refuse to recognize any kind of defeat," Toronto Star, September 25, 1979.
Notes
Additional Stats
Montreal Expos 7
Pittsburgh Pirates 6
---
Three Rivers Stadium
Pittsburgh, PA
Box Score + PBP:
Corrections? Additions?
If you can help us improve this game story, contact us.
Tags
https://sabr.org/sites/default/files/HuttonTommy.png
600
800
admin
/wp-content/uploads/2020/02/sabr_logo.png
admin
2017-09-11 18:09:26
2020-04-17 10:25:44
September 24, 1979: Expos regain first place from Pirates