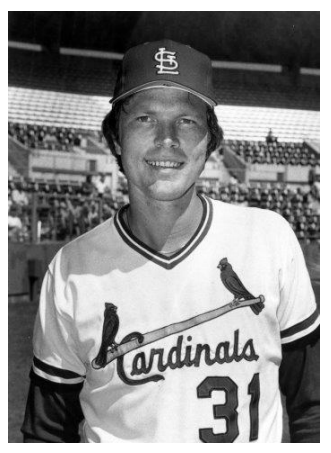 September 26, 1983: Bob Forsch settles the score and throws his second no-hitter
---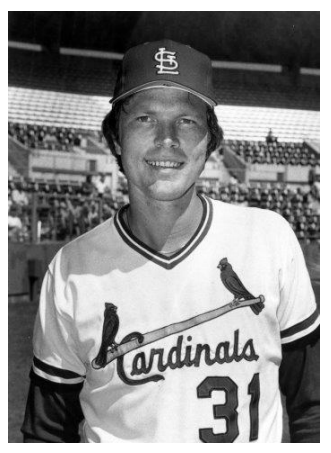 On September 26, 1983, an article in the St. Louis Post-Dispatch read, "Cardinals Manager Whitey Herzog would like to have veteran Bob Forsch go to the Florida Instructional League this offseason to work on a knuckleball. But Herzog said he hadn't received an answer from the 33-year-old Forsch, who has struggled to an 8-12 record this season. … He is to start tonight against the Montreal Expos." 1
The Expos battled with the Philadelphia Phillies in 1983 for the NL East. Since a 13-inning walk-off win against the Cardinals on September 16, however, the Phillies had been on a winning streak that Montreal couldn't match. On September 26 the Expos were readying to play the Cardinals in St. Louis when the Phillies won their 11th straight. That was it — regardless of the outcome of their own game that night, the Expos had been eliminated from playoff contention.
The temperature rested comfortably in the mid-70s as Bob Forsch took the mound to start the game. Terry Francona led off for the Expos; it was only the third time the Expos pinch-hitter had started in the number one spot that season. After he grounded out to second, Manny Trillo popped up to right field. Andre Dawson sent a shot to center field that looked like trouble, but Willie McGee made an exceptional catch to put the Expos away in order. The Cardinals' Ken Oberkfell tripled to center in the bottom of the inning but, the Cardinals were unable to bring him home.
After retiring the first two batters in the second inning, Forsch looked ready to put away the Expos in order once again. The next Expos batter, however, was catcher Gary Carter, and Forsch did not intend for him to make an out.
Forsch recalled, "You know how some guys just bug you? Gary Carter bugged me … bad!"2 Forsch's previous start had also been against the Expos, five days earlier, in Montreal.
"You always had to pitch Gary inside so he couldn't get his arms out and pound the ball. … I threw a pitch that was sort of tight. It just ran in on him for ball four. He went down to first base. And on the way he said something like, "throw the ball over the plate." … I wasn't feeling great. So I said, 'The next one you get will hit you.' … I ended up getting knocked out of that game before he came up again."3
The second inning in St. Louis was the next time they saw each other. True to his word, Forsch hit Carter with a fastball. "He went to first base and didn't say a word"4 as home-plate umpire Harry Wendelstedt warned both benches. The next batter, third baseman Chris Speier, reached base when he sent a groundball through the legs of Oberkfell, playing second base in place of the injured Tom Herr. Carter went from first base to third on the error. With Carter now 90 feet from home plate, Forsch averted the crisis by striking out shortstop Angel Salazar.
The Cardinals and Expos then traded 1-2-3 half-innings. In the bottom of the third, after Ozzie Smith and Forsch each grounded out, Lonnie Smith reached base with an infield single. He was caught stealing to end the inning. In the top of the fourth, Forsch retired Andre Dawson and Al Oliver on fly balls to left field, and got Tim Raines to ground out.
In the bottom the fourth, with one out, Willie McGee singled, stole second, then advanced to third on a fly ball to right by Darrell Porter. Andy Van Slyke, playing in Ken Oberkfell's regular spot at third base, struck out to end the inning. Gary Carter led off the Expos half of the fifth with a fly ball in foul territory to first baseman Jim Adduci, a Cardinals September call-up. Speier and Salazar both then grounded out.
Cardinals right fielder David Green led off the bottom of the fifth with a walk, and avoided a double play by making it safely to second base when Adduci grounded out to first base. Ozzie Smith singled to center field, scoring Green, and advanced to second base on the throw home. Bob Forsch played an offensive part of his own by flying out to right field, allowing Smith to advance to third base. Smith scored when left fielder Lonnie Smith doubled to left. Willie McGee brought Lonnie Smith home with a single to right before Darrell Porter ended the inning by striking out.
Steve Rogers' day was over. With his spot up first in the top of the sixth, Warren Cromartie pinch-hit, and struck out. Forsch had now been through the Expos' lineup twice without allowing a hit. He promptly sat down Francona and Trillo on a groundout and a pop fly.
Forsch said after the game, "After I finished the sixth inning, I figured I had a fairly decent chance."5 His wife, Mollie, admitted, "I started getting nervous in the fifth."6
Steve Rogers' replacement on the pitcher's mound was Dan Schatzeder. He hit the first Cardinals batter he faced, Andy Van Slyke, and was promptly ejected from the game. After an argument with home-plate umpire Wendelstedt, Expos manager Bill Virdon also earned himself an early exit. Ray Burris replaced Schatzeder and Expos coach Vern Rapp took over managerial duties. (Rapp had been the Cardinals manager when Forsch threw his no-hitter on April 16, 1978.)
Ray Burris replaced Schatzeder and retired Adduci and Ozzie Smith on fly balls, then struck out Forsch to end the inning. Leading off the seventh, Andre Dawson grounded to Ozzie Smith. After Al Oliver did the same, Tim Raines connected with a pitch, sending it to right field, where it was caught by David Green. The Cardinals then went down in order for the first time since the second inning.
With Gary Carter due to lead off the eighth, Whitey Herzog substituted Bill Lyons, a defensive improvement at second base, for Lonnie Smith. Ken Oberkfell moved from second to his preferred third base, and Andy Van Slyke moved from third base to left field. With an improved defense behind him, Forsch promptly struck out Gary Carter and Chris Speier — the only back-to-back strikeouts Forsch achieved all game — then fielded the next out himself. The crowd, belying its size of 12,457, erupted as Forsch tossed to Adduci for out number three. For the second time in his life, Forsch was three outs away from a no-hitter.
Forsch's teammates gave him little chance to rest before the top of the ninth; in the bottom of the eighth they went down 1-2-3. Forsch later described the crowd: "Every time I threw a pitch, there was a crowd reaction. … That kind of thing makes you do more than you're capable of doing."7 Francona kept the Cardinals' defense awake by flying out to right field. With two outs, Manny Trillo stepped to the plate.
Oberkfell, now at third, found himself in the path of another sharply hit groundball, this one off Trillo's bat. When Adduci received Oberkfell's throw at first base, Forsch became the 25th major-league pitcher to throw multiple no-hitters. In the clubhouse Oberkfell said, "I'm glad I didn't make an error on the last one."8
The no-hitter put Forsch at 9-12 for the season. On October 1, in his last start of the season, he pitched well enough to earn his 10th win. By that evening, he had "definitely … decided not to experiment with the knuckleball in the Florida Instructional League."9
The epilogue came the following season. Forsch recalled, "[T]he first time we played the Expos, George Hendrick came into the clubhouse before the game and said, 'Hey, Gary Carter wants to talk to you outside on the runway.' … So I went out there, and to his credit, Gary said, "I play hard. Every day." … And he did. … I told Gary, 'I pitch hard. Every day.' … And I did. … I respected him for coming up and saying that. And we never had a problem after that."10
This article was published in SABR's "No-Hitters" (2017), edited by Bill Nowlin. To read more Games Project stories from this book, click here.
Sources

In addition to the sources cited in the Notes, the author consulted Baseball-Reference.com.
Notes
1 Rick Hummel, "Herzog Would Like Forsch to Work on Knuckleball," St. Louis Post-Dispatch, September 26, 1983: 8C.
2 Bob Forsch and Tom Wheatley, Tales From the St. Louis Cardinals Dugout: A Collection of the Greatest Cardinals Stories Ever Told (New York: Sports Publishing, 2006): 76.
3 Ibid.
4 Ibid.
5 Hummel, "Forsch Hurls His 2nd No-Hitter," St. Louis Post-Dispatch, September 27, 1983: 6C.
6 Hummel, "Forsch Adds Some Taste to an Unpalatable Season," St. Louis Post-Dispatch, September 27, 1983: 6C.
7 Hummel, "Forsch Hurls His 2nd No-Hitter."
8 Ibid.
9 Hummel, "Forsch Hurls Another Gem, 3-2," St. Louis Post-Dispatch, October 2, 1983: 1F, 6F.
10 Forsch and Wheatley, 76.
Additional Stats
St. Louis Cardinals 3
Montreal Expos 0
---
Busch Stadium
St. Louis, MO
Box Score + PBP:
Corrections? Additions?
If you can help us improve this game story, contact us.
Tags
https://sabr.org/sites/default/files/Forsch_Bob.png
600
800
admin
/wp-content/uploads/2020/02/sabr_logo.png
admin
2018-10-17 13:39:31
2020-04-17 10:23:52
September 26, 1983: Bob Forsch settles the score and throws his second no-hitter