Henry Chadwick Award: Thomas Shea
This article was written by Dick Thompson
This article was published in Spring 2020 Baseball Research Journal
---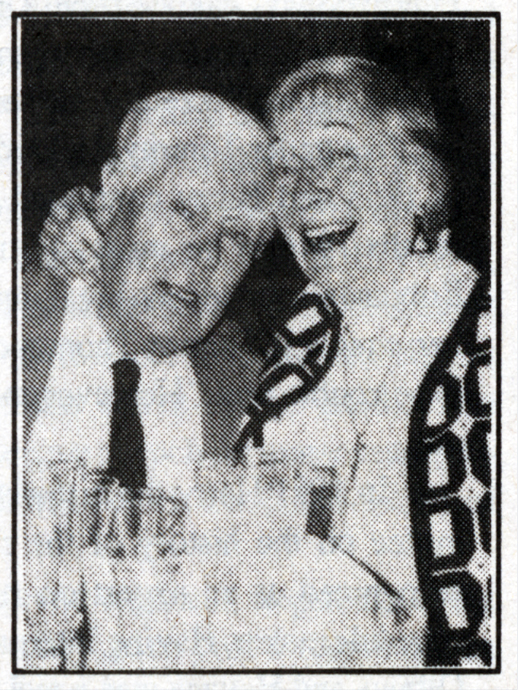 Thomas Shea (1904–95) was one of the 16 founding members of SABR, making the drive to Cooperstown from his home in Hingham, Massachusetts, for the organization's first meeting in August 1971. Shea's baseball work was devoted to collecting biographical details on players, umpires, and other personnel.
The oldest of SABR's founders, Tom spent his early school years in and around Boston and Providence, Rhode Island. Tom never paid much attention to player stats but was fascinated by biographical and demographic data on players, as well as umpires, magnates, and other baseball persons. After graduating from Boston College in 1926, he traveled the Northeast and Midwest selling textbooks to schools for Macmillan Publishers, and later Nelson Publishing and Encyclopedia Britannica.
Wherever he went he carried index cards and small scraps of paper in his pocket. While waiting for appointments with school administrators, he would kill time taking notes from the local newspapers of whatever small town he was in. During the evenings he would use his Macmillan expense account — these were Depression years — to buy drinks in an area establishment and steer the conversation toward local baseball.
In 1939 Tom married Elizabeth Griffith. It was she who transformed Tom's scrawled notes into legible copy. At the end of World War II, Tom and Betty settled in Hingham, where he engaged in real estate work.
Tom had begun a correspondence with Ernie Lanigan in the mid-1920s, and through Lanigan, Tom met S.C. Thompson some time in the 1930s. Shea left behind an extensive trove of correspondence with both men, along with J.G. Taylor Spink, publisher of The Sporting News. In 1941, Shea responded at length to Spink's plaintive requests for help in marketing the Baseball Register. Shea's advice worked, but his only payment was a lifetime subscription — which was abruptly cut off when Spink died.
It is obvious from the materials in his files that Shea supplied a high percentage of the biographical facts for Turkin and Thompson's Official Encyclopedia of Baseball, first published in 1951. Tom trustingly thought he was a co-author, and the fact that he got only a brief credit in the preface turned him off baseball research for almost a decade.
In the early 1960s Lee Allen resumed his own correspondence with Shea, and his letters make it clear that Shea had been out of the field for a number of years. For the rest of the decade, however, he continued to supply Allen with numerous facts that informed Allen's columns in The Sporting News as well as the first edition of Macmillan's The Baseball Encyclopedia.
Allen's 1969 death was a shocking blow to the research community, but Shea remained involved enough that he answered Bob Davids' call to come to Cooperstown in August 1971.
In the very first Baseball Research Journal (1972), Joe Simenic wrote, in an article about biographical sleuthing, "Those of us who attended the organizational meeting of SABR in Cooperstown last August will long remember that walking-talking baseball encyclopedia, Tom Shea of Hingham, Mass. He had many of us spellbound as he recounted in his fine New England twang innumerable anecdotes and personal data of the early day players."
Shea and Bill Haber, along with Allen and S.C. Thompson, were baseball's greatest biographical researchers. One thing, though, is certain. Whenever Haber, Allen, or Thompson had a tough nut to crack, the man they turned to was Tom Shea.
Note: This article is heavily excerpted from Dick Thompson's profile of Shea from SABR's BioProject. Additional biographical material was added from the SABR Salute that Shea received from Bob Davids in 1990.
https://sabr.org/wp-content/uploads/2020/03/research-collection4_350x300.jpg
300
350
sabr
/wp-content/uploads/2020/02/sabr_logo.png
sabr
2020-06-03 23:23:29
2020-06-03 23:23:53
Henry Chadwick Award: Thomas Shea