SABR 42 keynote speaker: John Thorn, MLB Official Historian
We're pleased to announce the keynote speaker for SABR 42, June 27-July 1, 2012, in Minneapolis, Minnesota: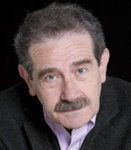 John Thorn is the Official Historian of Major League Baseball. He was named to the post by Commissioner Bud Selig in March 2011, succeeding the late Jerome Holtzman. A longtime SABR member who was the recipient of the Society's highest honor, the Bob Davids Award, in 2006, Thorn is the author and editor of numerous books. His works include Baseball in the Garden of Eden: The Secret History of the Early Game, published in 2011 by Simon & Schuster; Treasures of the Baseball Hall of Fame; the Total Baseball encyclopedia series; The Glory Days: New York Baseball 1947-1957; The Armchair Book of Baseball; and The Hidden Game of Baseball. He is the founding editor of McFarland's Base Ball: A Journal of the Early Game and creator of SABR's The National Pastime. He has served as the senior creative consultant for Ken Burns' Baseball series and appears regularly as a television commentator on MLB Network, ESPN, PBS and The History Channel. He is a renowned expert on the early origins of baseball; in 2004, he revealed the existence of a Pittsfield, Massachusetts, statute prohibiting the play of baseball in 1791. He has written essays and articles for many publications, including The Sporting News, the New York Times, the Boston Globe, American Heritage and VOICES, the publication of the New York Folklore Society.
Awards presented or announced at the luncheon include the Lee Allen Award, the Roland Hemond Award, the SABR Baseball Research Awards, the McFarland-SABR Baseball Research Awards, and the Henry Chadwick Awards. The awards portion of the luncheon concludes with the awarding of the Bob Davids Award, SABR's highest honor.
The Master of Ceremonies is Stew Thornley, SABR 42 convention committee chair.
The SABR 42 Awards Luncheon is scheduled for 12:30-2:30 p.m. on Friday, June 29 at the Marriott City Center in Minneapolis. Regster for the SABR convention online at the SABR Store. All baseball fans are welcome to register for the luncheon or any other event during our annual convention.
A full schedule and details for SABR 42 can be found at SABR.org/convention.
---
Originally published: June 1, 2012. Last Updated: April 16, 2020.
https://sabr.org/wp-content/uploads/2020/03/research-collection4_350x300.jpg
300
350
jpomrenke
/wp-content/uploads/2020/02/sabr_logo.png
jpomrenke
2012-06-01 11:35:22
2020-04-16 15:05:31
SABR 42 keynote speaker: John Thorn, MLB Official Historian