SABR BioProject reaches milestone with 5,000th baseball biography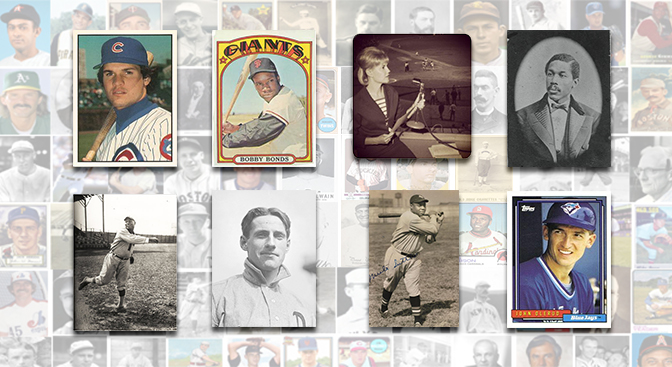 When Mark Armour first proposed the Baseball Biography Project back in 2002, he could not have imagined it would grow into SABR's most ambitious research initiative. Inspired by Tom Simon's award-winning Green Mountain Boys of Summer book of biographies on Vermont-born major league players, Armour invited other SABR members to produce comprehensive, peer-reviewed profiles of every person who ever played or managed in the major leagues, as well as other subjects significant to baseball history.
"There were people in SABR who can and would do good research who hadn't really figured out what their interests were," said Armour, who was elected earlier this year as President of the Board of Directors.
"SABR had done, and is still doing, so much extraordinary work, but most of it was hard to find at the time. What if we created a massive, never-ending, online project that would provide research avenues for SABR members forever, and would also allow SABR to show off the work it does?"
From those auspicious roots, the BioProject has grown into SABR's most prolific and productive effort, with nearly 750 SABR members contributing as writers, editors, or peer reviewers over the past two decades. Today, the BioProject has reached a milestone with its 5,000th published biography. It's a project that, we hope, will never end.
The newest batch of SABR bios includes notable — and unheralded — figures from all eras of baseball history. Our recent bios include stories about:
At SABR.org/BioProject, you can read about anyone in baseball from A (Hank Aaron) to Z (Bob Zuk). Some of our favorite articles produced by the BioProject are of the "cup of coffee" players whose stories are rarely told, such as Eddie Gaedel, the smallest pinch-hitter in major-league history. You can also read about Negro Leagues greats like Martín Dihigo, elected to the baseball halls of fame in four different countries, or stars from the All-American Girls Professional Baseball League, such as Ruth Kramer Hartman of the Fort Wayne Daisies.
"If there is one takeaway from this project," Armour said, "it's this: If you wish that SABR was doing something, start a project to do it. Yes, you. You will have support and you will find people to help you.
"There are many people who had a tremendous impact on what we have done over the past 17 years, including Bill Nowlin — who has shepherded dozens of books related to our work here — Warren Corbett, Len Levin, Jan Finkel, Lyle Spatz, Fred Ivor-Campbell, and many others. Most importantly, Rory Costello and Gregory Wolf evolved from being two of our best biographers to actually taking over management of the project a few years ago. They have made the project even better."
There are hundreds of SABR biographies in progress, and we're adding more every week. We've even compiled some of them into books focusing on special teams or themes. More than 50 BioProject books have been published so far, including our most recent team book on the 1946 Newark Eagles, the star-studded Negro League World Series champions in the final year of segregated baseball before Jackie Robinson's MLB debut. SABR members can download all of them for free at SABR.org/ebooks or buy paperback editions at the SABR Bookstore.
You can browse all of our biographies by category, to find bios of Hall of Famers or players from a specific team. In addition, we have pages for Broadcasters, Executives, Managers, Scouts, Spouses, Umpires and a lot more on the BioProject website at SABR.org/BioProject.
The BioProject has also spawned two successful offshoots in the SABR Baseball Ballparks Project, led by Scott Ferkovich, and the SABR Games Project, led by Mike Huber.
It's easy to get involved. Any SABR member is eliglble to write for the BioProject, the Ballparks Project, or the Games Project. If you'd like to contribute, visit our BioProject Resources page or read the FAQs section to get started. If you're not a SABR member, visit SABR.org/join to learn more or to sign up for an annual or monthly membership.
---
Originally published: September 11, 2019. Last Updated: September 11, 2019.
https://sabr.org/wp-content/uploads/2020/03/research-collection4_350x300.jpg
300
350
admin
/wp-content/uploads/2020/02/sabr_logo.png
admin
2019-09-11 14:33:10
2019-09-11 14:33:10
SABR BioProject reaches milestone with 5,000th baseball biography