SABRcast with Rob Neyer: Jacob Pomrenke (Episode #24)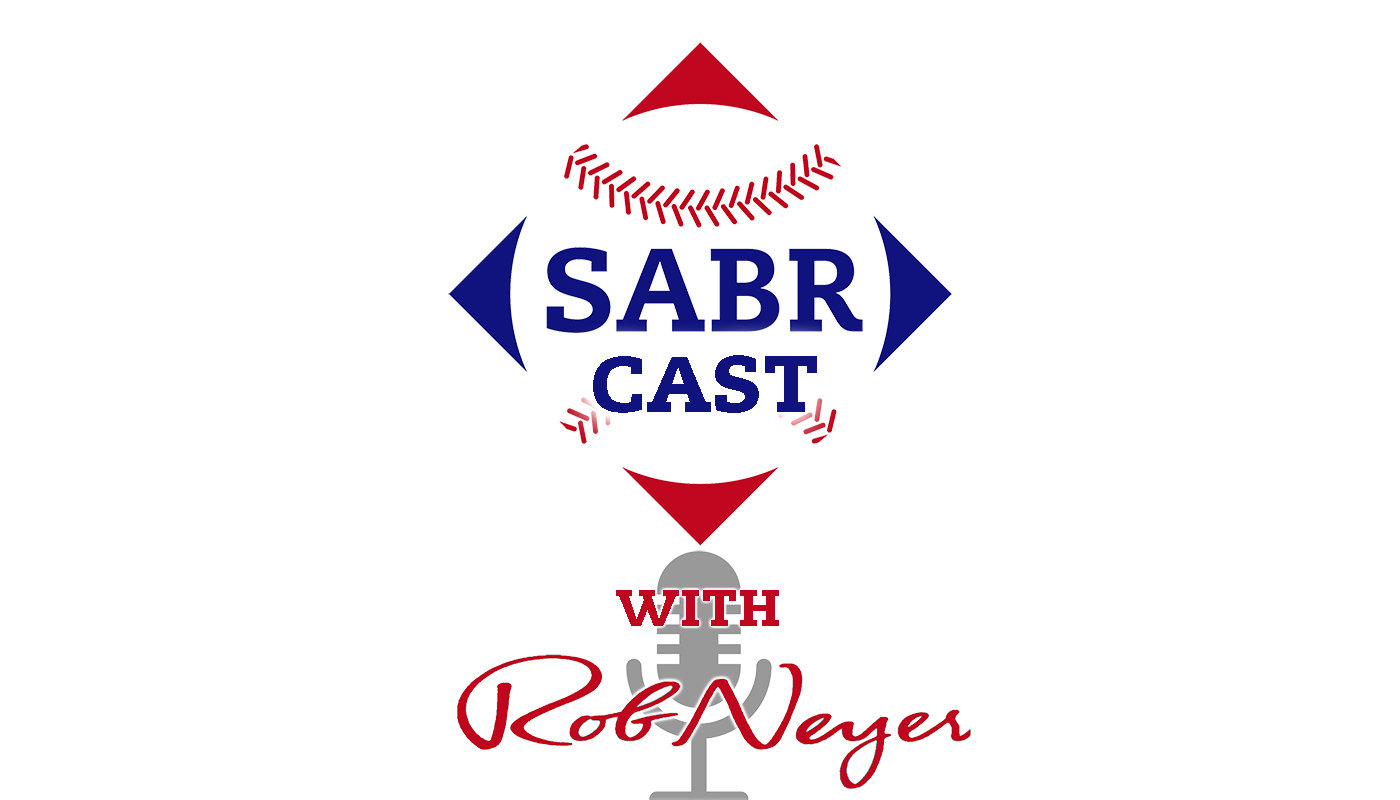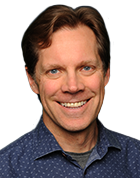 Baseball fans, tune in this season to SABRcast with Rob Neyer, a new weekly podcast hosted by award-winning author and longtime SABR member Rob Neyer. SABRcast will feature insights and analysis of what's happening in modern baseball on and off the field, plus compelling interviews with figures from around the game — and music from The Baseball Project.
Subscribe to SABRcast on your favorite podcast networks, including Apple Podcasts, Spotify, Stitcher, or Google Play, and listen to each episode as soon as it's released.
Neyer is a longtime baseball writer and editor for ESPN.com, SB Nation, and FoxSports.com. He began his career as a research assistant for groundbreaking baseball author Bill James and later worked for STATS, Inc. He has also written or co-written seven baseball books, including The Neyer/James Guide to Pitchers (with Bill James), winner of the Sporting News/SABR Baseball Research Award, and most recently Power Ball: Anatomy of a Modern Baseball Game, winner of this year's CASEY Award.
Episode #24: September 9, 2019
Our guest this week is Jacob Pomrenke, SABR's Director of Editorial Content, chair of the Black Sox Scandal Research Committee, and editor of Scandal on the South Side: The 1919 Chicago White Sox. Later this month, the committee is hosting the SABR Black Sox Scandal Centennial Symposium in Chicago to commemorate the 100th anniversary of the fixed 1919 World Series and shine a light on baseball's "darkest hour." The committee also produced the Eight Myths Out project to debunk many common misconceptions about the Black Sox Scandal. Jacob has been a SABR member since 1998 and written articles for the Baseball Research Journal, The National Pastime, the BioProject, Games Project, and other publications.
Click here or press play below to listen to Episode #24:
---
What's Rob reading this week?
"Shifts in approach aid historic turnaround for sure-handed Cardinals"
By Derrick Goold, St. Louis Post-Dispatch

When Cardinals manager Mike Shildt came out to take the ball from the pitcher he also had something to give the fielders. In the palm of his hand was a token of what could be a historic turnaround. For the past few weeks, Cardinals infielders have carried onto the field small, laminated cards that direct where to position themselves and when for each opposing hitter. Call them a Pocket Oquendo. These new cards, which look like slender Monopoly property cards, have a splash of color and use a number system to suggest how far to shift, if at all.
---
Episode #23: Ricky Cobb (September 2, 2019)
Episode #22: J.J. Cooper (August 26, 2019)
Episode #21: Aviva Kempner (August 19, 2019)
Episode #20: Paul Dickson (August 12, 2019)
Episode #19: Joe Lemire (August 5, 2019)
Episode #18: Sean Forman (July 29, 2019)
Episode #17: Janet Marie Smith (July 22, 2019)
Episode #16: David W. Smith (July 15, 2019)
Episode #15: Bud Selig (July 8, 2019)
Episode #14: Randy Jones and Mark Sweeney (July 1, 2019)
Episode #13: Hannah Keyser (June 24, 2019)
Episode #12: Scott Bush (June 17, 2019)
Episode #11: Jerry Cohen (June 10, 2019)
Episode #10: Paul Goldberger (June 3, 2019)
Episode #9: Ben Lindbergh (May 27, 2019)
Episode #8: David Cone (May 20, 2019)
Episode #7: Meg Rowley (May 13, 2019)
Episode #6: Jon "Boog" Sciambi (May 6, 2019)
Episode #5: Mark Armour (April 29, 2019)
Episode #4: Meredith Wills and Rob Arthur (April 22, 2019)
Episode #3: Art Chou and Dr. Steven Cadavid (April 15, 2019)
Episode #2: Tyler Kepner (April 8, 2019)
Episode #1: Brian Kenny and Scott Bush (April 1, 2019)
---
Subscribe now!
/wp-content/uploads/2020/02/sabr_logo.png
0
0
admin
/wp-content/uploads/2020/02/sabr_logo.png
admin
2019-09-09 00:54:44
2020-12-08 14:20:39
SABRcast with Rob Neyer: Jacob Pomrenke (Episode #24)