SABR/IWBC Women in Baseball Conference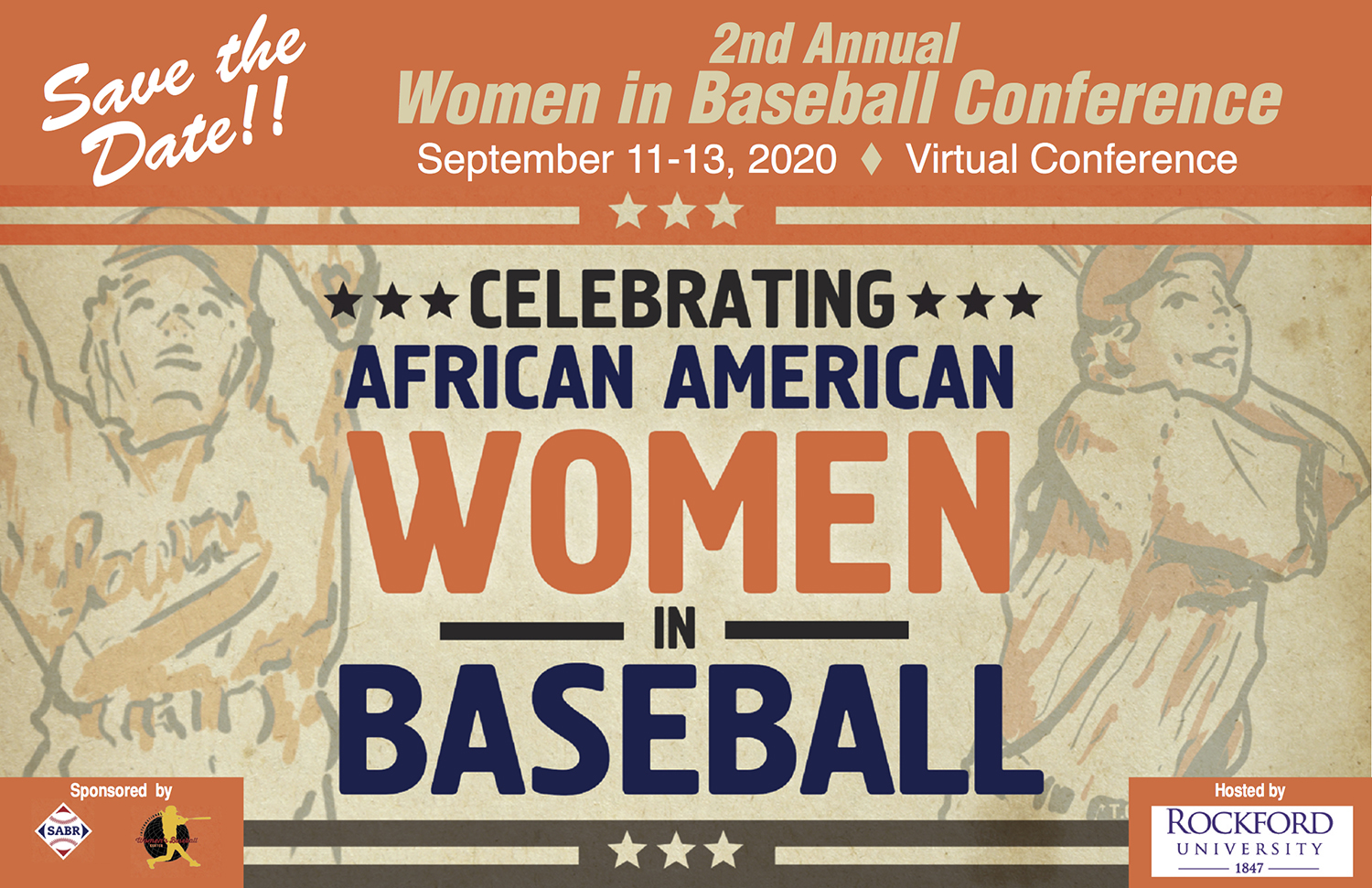 The second annual Women in Baseball Conference, sponsored by SABR and the International Women's Baseball Center, and hosted by Rockford University, was held on September 11-13, 2020.
This year's conference was a virtual event centered around the theme "Celebrating African American Women in Baseball."
In addition to learning about topics such as the Dolly Vardens, Maud Nelson, Tillie Ford, the Hagerstown Mollys, and much more, there was a celebration of the Negro Leagues Centennial on Saturday night, with a special design unveiling for a memorial pylon in Rockford. The celebration was followed by the announcement of Effa Manley as the 2020 Dorothy Seymour Mills Lifetime Achievement Award winner.
Our keynote speaker on Friday night was Lauren Meyer, Emmy Award-nominated director of The Other Boys of Summer.
Saturday was highlighted by a Player Panel that included MLB's Elizabeth Benn, Rachel Folden of the Chicago Cubs, Team Canada's Marika Lyszczyk, Bianca Smith from Carroll University, and Madison Femia.
Sunday's events included a panel discussion on working as a Black woman in baseball with agent Lonnie Murray, Maacah Scott of the Chicago White Sox, and Jacara Ware of the Arizona Diamondbacks.
Attendees could also participate in the SABR/IWBC Women in Baseball Raffle. Prizes included autographed baseballs, caps, and books from IWBC authors, SPoRT Makeup kits, Rockford Peaches apparel, and the grand prize — a personal phone call from AAGPBL legend and IWBC founder Maybelle Blair.
Click on a link below to find the full presentation schedule and watch video highlights from each day.
Past coverage: Click here for highlights and photos from the 2019 SABR/IWBC Women in Baseball Conference, held in conjunction with the Arizona Fall League