---
From May 6, 1992, to July 24, 1993, righty pitcher Anthony Young lost 27 consecutive decisions with the New York Mets. It was an astounding run of bad luck, since Young did not pitch that poorly — although it didn't help that "The Worst Team Money Could Buy" was behind him. In a 2009 interview with Anthony McCarron of the New York Daily News, Young said, "Everything that could happen, happened. It was just destiny, I guess."1
Yet "AY" maintained his competitive spirit and cheerful disposition during and after his losing streak. With good grace he appeared on The Tonight Show with Jay Leno shortly after getting back in the win column — Leno had used the pitcher's travails as monologue material. Years later Young remained philosophical. In another 2009 feature, this one with Stephen Goff of the Houston Examiner, he said, "The Mets wouldn't have kept sending me to the mound if I wasn't performing. It all just happened and now I'm known for this forever. I set an unusual record that may never be broken."2
Anthony Wayne Young was born in Houston, Texas, on January 19, 1966. His father, James Young, was a machine operator. His mother was Ruthie Mae Young (née Houston). Anthony was the baby of the family, following two brothers and two sisters. He started playing baseball at the age of 6. His favorite team was not the Houston Astros, though — it was the Los Angeles Dodgers. "Dusty Baker was his favorite player, and whenever the Dodgers played the Astros, Young was watching on television or at the Astrodome."3
Anthony was a four-year letterman in baseball at Houston's Furr High School. As a senior, he became a fan of a different club. "Dwight Gooden came along in 1984, and Young had a change of heart. The Mets were his favorite team, Gooden his favorite player." He had no idea that several years later, they would be teammates and good friends.4
The Montreal Expos made Young their 10th-round pick in the amateur draft that year, but instead he decided to go to college. His first choice was Texas Christian University, but after his girlfriend got pregnant, he said, "I knew I couldn't go to Fort Worth and be away from my baby. Luckily, the University of Houston still wanted me to play baseball and football. I made the decision to become a Houston Cougar."5
Young, who was a solidly built 6-feet-2 and 200 pounds, was a good football player (he was a defensive back). Yet when the time came to turn pro, he went with baseball. His high-school coach, Chuck Arnold, said in 1993, "Put it this way, I told him he would go further in baseball than football."6 Coach Arnold may well have been right, but this is an intriguing debate — the Mets drafted Young in the 38th round in 1987. Young's 1992 Upper Deck baseball card suggested that he sank that far "possibly because other teams were scared of his NFL potential."
The more plausible answer came from Cougars baseball coach Bragg Stockton in 1991, right after Young won his first game in the majors. Houston Chronicle columnist Jerry Wizig wrote, "When Stockton was hired at Houston in 1986, he recalled Young had played baseball for the Cougars in 1985, then left the team. 'We were pretty thin back then,' Stockton said. 'I called him in, showed him our schedule, and told him, 'Pick out the games you want to pitch.' His record for the '87 Cougars baseball team was an unimpressive 3-2 with a 7.56 earned run average. 'He'd have one good game, then one bad game,' Stockton said. 'He pitched a two-hit shutout, struck out about 14, and beat Lamar 1-0 at Beaumont. That was their team that went to the NCAA tournament. That was the game that got Anthony drafted.'"7
After signing with the Mets, Young reported to Little Falls in the short-season Class A New York-Penn League. His first season as a pro was fair at best: 3-4 with a 4.53 ERA, as he started nine games and relieved in five others. He did show a live arm, though, striking out 48 in 53⅔ innings. Young returned to Little Falls in 1988 with better results: 3-5, 2.20 in 15 games (10 starts) and 75 K's in 73 2/3 innings. He moved up to Columbia in the South Atlantic League (Class A) in 1990, doing pretty well: 9-6, 3.49 ERA in 21 games (17 starts). Again his strikeout ratio was impressive, with 127 whiffs in 129 innings. It's also noteworthy that even in the low minors, Young's control was not bad, as he walked roughly four batters for every nine innings pitched.
Stepping up to Double-A Jackson in 1990, AY had his best pro season. He led the Texas League in both wins (15, against just three losses) and ERA (a superb 1.65). He started in all 23 of his games pitched, and though he wasn't blowing batters away (95 K's in 158 innings pitched), he was also walking fewer. He also gave up just three home runs all season. That November, the Mets added him to the 40-man major-league roster.
Young's 1992 Pinnacle baseball card said, "Anthony relies on sharp downward movement on his slider and sinking fastball. Overthrowing led to some difficulties at spring training and Triple-A Tidewater in the beginning of 1991, but Anthony finished strongly when he returned to pitching within himself."
Young had a record of 5-9, 3.79 with the Tides when he was called up in early August of 1991. The Mets were concerned about whether Sid Fernandez would be available to make his next start, and they waived veteran second baseman Tommy Herr. It was the first time a 38th-round pick of the Mets had made the team since 1972, when outfielder Dave Schneck (a 1967 draftee) arrived.8
Young made his big-league debut at Shea Stadium on August 5. Starter Pete Schourek did not fare well that day, and manager Bud Harrelson summoned AY with two outs in the seventh inning. The Mets were trailing 6-1, and there were runners on second and first; Young got Shawon Dunston to ground into a 6-4 force play. "That," said Young in 2009, "is one of the best memories of my life."9
After one more relief appearance four days later, the Mets sent Young back to Tidewater, where he won twice more. Upon returning to New York, he then made eight straight starts from August 29 through October 5. His first big-league win came on September 3 at Shea; he threw seven innings and gave up just one run to his hometown team, the Astros, as the Mets cruised, 6-1. Young dropped his last four starts in a row, but two were tough losses; one of them was 2-1 and the other was 1-0.
The 1992 season started auspiciously. In his first outing, on April 9, AY pitched one of his two complete games in the majors; it was a 7-1 win over the Cardinals in St. Louis. On April 19, he got a win in relief at Montreal, pitching the last 3 1/3 innings and getting eight runs of offensive support after he came in.
He then proceeded to lose 14 decisions in a row over the rest of the year. Six of those were starts, and the other eight came after manager Jeff Torborg moved him to the bullpen to replace closer John Franco, who was out with a sore elbow. It is noteworthy that Young saved 15 games for the Mets that year (he blew five opportunities). From July 7 through August 28, not a single run was scored against him; he appeared in 20 games and pitched 23 2/3 innings over this span.
Young remained in the bullpen to start the 1993 season. Five more losses came in 17 relief outings over April and May, but the streak snowballed after he moved back into the starting rotation at the beginning of June. After one no-decision, he then dropped seven straight starts before returning to the pen.
The 20th loss broke the Mets club record set by Craig Anderson from 1962 through 1964.The 24th loss snapped the 82-year-old mark held by Cliff Curtis, who did it virtually unnoticed with the former Boston National League franchise from June 13, 1910, through May 22, 1911 (when they were known as the Doves and then the Rustlers).10 The descendants of Curtis, including his 81-year-old daughter, sympathized with Young.11 He wound up meeting the family and kept the videotape of the encounter.12
Loss number 26 might have been the most wrenching. Against San Diego on July 7, Young allowed a leadoff single but then retired 23 straight batters before a single and then a two-run homer by Archi Cianfrocco. Meanwhile, Andy Benes and Gene Harris combined on a one-hitter for the Padres.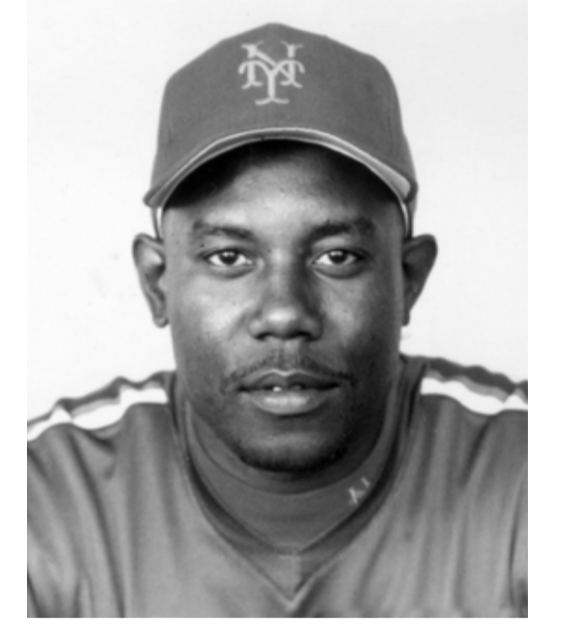 As Anthony McCarron wrote, "Fans sent Anthony Young all sorts of good-luck talismans while he was enduring his infamous losing streak — four-leaf clovers, horseshoes, rabbit's feet. One woman gave him her treasured $2 bill. Psychics called the Met offices offering aid. Letters of encouragement poured in from folks who sat in the bleachers as well as Hall of Famer Bob Feller."13
An extra-inning loss in relief at Los Angeles on July 24 was Young's 27th straight. Four days later, he finally "got off the schneid" — but it didn't come easily. At Shea, Young replaced Bret Saberhagen in the ninth inning of a 3-3 tie with the Florida Marlins. He gave up an unearned run, which scored after a former teammate, speedy Chuck Carr, acted on his own and beat out a two-out drag bunt.14
Yet the Mets rallied for two runs in the bottom of the ninth against closer Bryan Harvey — it was one of just four saves that Harvey blew that year in 49 opportunities. "This wasn't a monkey off my back," Young said. "This was a zoo."15 He echoed that line in 2012, when Sports Illustrated caught up with him for its 13th annual "Where Are They Now?" issue.16
Young appeared on The Tonight Show on August 9, 1993. In spring training 1994, he recalled, "They wanted me to come on there before I won a game. I wasn't about to do nothing like that."17 When he did get in front of the camera, he enjoyed good-humored banter with Jay Leno. Anthony McCarron wrote, "Leno offered the chance for comic retribution, telling Young, 'You can make fun of my chin if you want to.'" Young said, "It was a lot of fun."18
A little over a week after the talk-show chat, Mets manager Dallas Green — never the most tactful or diplomatic of skippers — sent the pitcher down to Triple-A Norfolk, "arguing that Young had neglected his curveball and was too fixated on his slider. 'Trade me,' Young said behind the closed doors of the manager's office. They didn't trade him."19 He was recalled in September, and he lost three more decisions after his return, bringing his record as a Met to 5-35.
In late September Young had surgery to remove a spur from his elbow, and he looked forward to the 1994 season determined to shake the past.20 On March 30, though, New York traded him and Ottis Smith to the Chicago Cubs for José Vizcaino. "It was initially disappointing," he told Stephen Goff, "because I wanted to have a great season in New York. . . . Life was great in New York. I made a substantial amount of money and became famous. Being a celebrity in the Big Apple was definitely a special honor."21
As Young looked to turn the page in his new surroundings, Cubs beat writer Andrew Bagnato of the Chicago Tribune marveled that he hadn't become bitter. Young was able to shrug off the heckling of fans and empathized with his former club, saying "I felt like there were a lot of times that (teammates) wanted me to win so bad they were almost trying too hard." Jennifer Frey of the New York Times said, "He was always a stand-up guy, and he was always there in front of his locker after every loss." Young cited the support of his wife and family.22
With the Cubs in 1994, Young started 19 times in 20 games, going 3-4 with a 3.92 ERA. His last outing of the season came at Pittsburgh's Three Rivers Stadium on July 26; his elbow gave out, and he underwent Tommy John surgery in August. He was deemed likely to miss the 1995 season as a result.23 Yet he made a remarkably quick recovery, returning to the minors in May 1995 and to the majors in June. He went 3-4, 3.70 for the Cubs while starting just once in 32 appearances. He picked up two saves.
In January 1996 Young signed as a free agent with the Astros. He told Stephen Goff, "I found it very difficult to play for my hometown team. On the surface, it was a win-win situation. You get to spend more time at home, sleep in your own bed and drive to work. When I was playing in New York and Chicago, I came home to Houston twice per year. It was hard for me to stay focused. Being at home frequently threw off my workout routine."24
In 28 games for the Astros, all in relief, Young was 3-3, 4.59. His last appearance in the majors came at the Astrodome on June 19, 1996. Houston then sent him down to Tucson, where he got into just four games before recurring elbow pain required more surgery, ending his season. After sitting out the year in 1997, Young tried a comeback in the Cleveland system. With the top Indians farm club, Buffalo, he was 2-3, 6.34 in nine games. He spent some time on the disabled list again and was released in early June.
Coming back to Houston, Young worked at a chemical plant for eight years before devoting himself to coaching youth baseball. As he told Goff and McCarron, he rediscovered his love for the game, seeking to teach youngsters good mechanics and to prepare them for high-school ball. He also enjoyed being the grandfather of two young children.25 Anthony and his first wife, Sandra Butler, were married on March 1, 1988. They had three daughters, named Anquanechia, Jamie, and Antonique.26 He married Mia Kerl on March 13, 1999. As of 2012, an 11-year-old girl named Addison was part of their family.27
Also as of 2012, Young was back in the chemical industry, managing a warehouse for Univar USA — but baseball was still a big and successful part of his life. As Dan Greene wrote in his Sports Illustrated retrospective, "When Young gets past the distraction of his record, he passes on to his 13- and 14-year-old charges plenty more from his six-year career, advice handed down from former pitching coaches such as Mel Stottlemyre and Bob Apodaca, who taught him the importance of earning your team's faith. 'The stuff I learned, I'm giving to kids,' says Young, whose U-14 Elite team, Dynasty Black, is ranked number 1 in Texas and 15th in the country. 'I really wish this kind of stuff was around when I was coming up.' "28
With regard to the scarcity of African-Americans in the majors today, in 2012 Young said, "Hard work pays off. My nephew was drafted in the first round this year."29 Barrett Barnes, an outfielder from Texas Tech University, was the 45th pick overall in the 2012 draft. He went to the Pittsburgh Pirates in the supplemental first round as compensation for the loss of free agent Ryan Doumit to the Minnesota Twins. Barnes reached Class AAA in 2017.
Young was diagnosed with an inoperable brain tumor in January 2017. He relayed the news while serving as an instructor at the Mets' fantasy camp, held at their spring training site of Port St. Lucie, Florida. Doctors treated the growth as cancerous because it was located on the brain stem, making it impossible to do a biopsy to test for malignancy. He underwent chemotherapy and radiation; in a February radio interview, upbeat as ever, he reported that the tumor had shrunk. Meanwhile, he continued to give private pitching lessons through his own company, AY Enterprises. In June, however, Young fell into a coma. He died on June 27, aged just 51.30
Only three pitchers from 1901 through 2017 who were involved in 50 or more decisions had winning percentages lower than .250.31 Yet Anthony Young didn't mind when the kids under his tutelage joshed him about his losing streak. "That's okay with me," he told Stephen Goff. "I'm just happy to be able to make a difference in a young ballplayer's life."32
Acknowledgments
Special thanks to Anthony Young for his input (via e-mail, July 25, 2012).
Photo Credit
The Topps Company
Sources
www.dynasty-baseball.com
www.comc.com
www.texasmarriagerecords.org
Notes
Born
January 19, 1966 at Houston, TX (USA)
Died
June 27, 2017 at Houston, TX (USA)
If you can help us improve this player's biography, contact us.
http://dev.sabr.org/wp-content/uploads/2012/08/YoungAnthony.jpg
600
800
admin
/wp-content/uploads/2020/02/sabr_logo.png
admin
2012-08-02 11:09:27
2012-08-02 11:09:27
Anthony Young