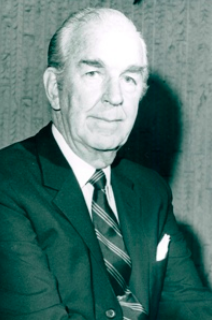 ---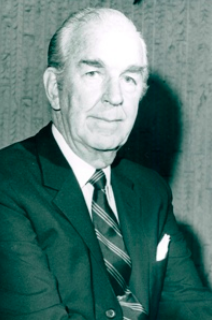 June 15, 1977 is a black day in the history of the New York Mets.
On that date, in what came to be known as The Midnight Massacre, M. Donald Grant, the team's chairman of the board, traded away Tom Seaver, a/k/a "The Franchise," to the Cincinnati Reds for Pat Zachry, Doug Flynn, Dan Norman, and Steve Henderson. Later that night, he also unloaded slugger Dave Kingman, who, like Seaver, was involved in a contract dispute.
Imagine how New York Yankees fans might have responded in 1955 had general manager George Weiss dealt Mickey Mantle to the Boston Red Sox for Norm Zauchin, Ted Lepcio, Ike Delock, and $10,000…or if, four decades later, the Yanks traded Bernie Williams to the cross-town Mets for Rico Brogna, Ryan Thompson, Bill Pulsipher, and a pack of baseball cards.
Thirty years after the Midnight Massacre, New York Daily News sportswriter Bill Madden described Grant as "the buttoned-down, authoritarian Wall Street stockbroker whose tight-fisted fiscal policies had contributed mightily to the Mets' decline and evoked widespread criticism from players and the media." Madden also quoted Tom Terrific: "There are two things Grant said to me that I'll never forget, but illustrate the kind of person he was and the total 'plantation' mentality he had. During the labor negotiations [Seaver was the team's player representative], he came up to me in the clubhouse once and said: 'What are you, some sort of Communist?' Another time, and I've never told anyone this, he said to me: 'Who do you think you are, joining the Greenwich [Connecticut] Country Club?' It was incomprehensible to him if you didn't understand his feelings about your station in life."
Given Grant's value system and Seaver's punch-the-clock standing as a Mets employee, such questions were entirely predictable.
One might assume then that Grant was a child of America's aristocracy. But this was not the case. Michael Donald Grant was born on May 1, 1904 in Montreal. He came from a sporting family. His father, Michael "Mike" Grant, was a star hockey player, winning fame as a defenseman and captain of the five-time Stanley Cup champion Montreal Victorias between 1893 and 1900. In 1950, Mike Grant was inducted into the Hockey Hall of Fame. M. Donald's second cousin was David Mulligan, a Montreal (and, later, New York) hotel manager and golf aficionado for whom the term "mulligan" was coined. However, his paternal grandfather was a Montreal blacksmith.
In his youth, Grant was an avid golfer and squash player, and starred in amateur hockey. Because of the stiff competition and meager salaries then earned by athletes, his family discouraged him from pursuing a professional sports career. Instead, Grant quit school at age 15, never to return, and took an entry-level job at the Bank of Montreal. At age 20, the Montreal Canadiens offered him a professional contract, but by then he had committed himself to a business career. "I told them I didn't want a contract to play hockey," Grant recalled. "I told them, 'Instead of money just give me the program concession at the Forum.'" They didn't—and, that same year, 1924, Mulligan convinced Grant to come to New York. He arrived with less that $100 in his pocket, determined to achieve success. He was hired as a night clerk at the Commodore Hotel and refereed hockey games on the side.
Grant also married well. In 1932, he wed Alice Waters, the daughter of Thomas J. Waters, a high-profile civil engineer whose company, Thomas J. Waters & Sons, constructed churches, libraries, schools, and armories. Through his connection to his wife's family, Grant's name began appearing on newspaper society pages. The September 16, 1932 New York Times reported, "Mrs. John P. Hennessy gave a luncheon yesterday in the white and gold room of the Plaza for Miss Mona Ryan, daughter of Dr. George J. Ryan, president of the Board of Education, and Mrs. Ryan." Among the guests: "Mrs. M. Donald Grant." At the end of the month, Mona Ryan wed Alice's brother, James Joseph Waters.
On October 20, 1941, the Times duly reported, "Mrs. M. Donald Grant of Hewlett [Long Island] gave a luncheon yesterday at her home after the informal tennis matches at the Rockaway Hunting Club in Cedarhurst." On December 8, 1941, the Times reported that the club "gave a buffet luncheon yesterday for the visiting players in the gold squash racquets tournaments, which ended last night. Among the hosts were…Mr. and Mrs. M. Donald Grant." Interesting to note that this was the day of the Pearl Harbor attack, but perhaps the gold squash racquet tournaments had to go on.
By that time, Grant had eased into the investment business, and was a rising star on Wall Street. He first was affiliated with Billings, Olcott & Co. and E.B. Smith & Co. In 1936, he became manager of the stock department of Redmond & Co., overseeing customers' money. Two years later, he was named a general partner of Fahnestock & Company, a brokerage house that catered to the elite. Recalled Fahnestock's Sherburn Becker, "One of the partners at the time said, 'Here's a young man with something on the ball.'" A one-sentence item in the August 13 New York Times announced, "M. Donald Grant to be admitted to Fahnestock Co." His specialty was administration, rather than stock-trading. In 1977, the New York Times quoted an unidentified broker, who tellingly noted, "He runs a tight ship at Fahnestock. He keeps his costs down. He's been smart this way. He gets the most he can out of his old equipment, and he pays the young guys the least he can get away with." Grant became a managing partner at Fahnestock in 1945.
In November 1941, Grant was on a nominating committee whose mission was to determine the slate of governors for the reconstituted Association of Stock Exchange Firms. Among the nominees was George Herbert Walker, Jr., the uncle of George W. Bush and, like Grant, a future minority owner of the New York Mets. So the 43rd President of the United States was not the first member of his family to enjoy ownership of a major-league baseball team.
Despite his burgeoning career, Grant's participation in athletics did not wane. From the late 1920s through 1950s, he partook in sporting competitions, mostly in the New York City area. Occasionally, he suffered defeat. In 1935, Grant and J. F. Billings lost to Robert W. Ryle and Edward S. Knapp, Jr., in an annual invitational golf tournament at the Piping Rock Country Club in Locust Valley. A decade later, he and John J. Smith were defeated by Hunter Lott and William Slack, national amateur squash racquet doubles champions, in the semifinals in the Gold Racquets Squash Invitational at Cedarhurst. But he occasionally prevailed. In 1942, he and William T. Ketcham, Jr. were doubles champions in the Gold Racquets Squash Invitational. In 1944, he and Smith won the Metropolitan (New York) Doubles and Canadian Doubles squash championships. That same year, he and Carl Timpson were victors in the Arthur Man Memorial golf tournament at the Sewane Harbor Club in Hewlett Harbor. In 1948, he and Mark Stuart emerged victorious in the Meadow Brook invitational golf tournament in Westbury. Then in 1954, he was teamed with Cary Middlecoff in a pro-celebrity round robin golf tournament at the Meadow Brook club. Other participants were golfers (Tommy Bolt, Jimmy Demaret, Gene Littler) and movers-and-shakers and celebrities (John Hay Whitney, Carroll Rosenbloom, Perry Como).
For years, Grant resided in Hewlett with his family, and was a member of the Rockaway Hunt Club in Cedarhurst and a life member of the United States Squash Racquets Association. Meanwhile, he basked in his position as a New York civic leader, and for decades was a regular at high-society charitable events. At fundraising affairs, he often would be called to the dais where he would entertain the audience with dialect jokes.
Grant preferred the name Donald to Michael and his friends referred to him as Don or Donnie, but his patrician demeanor resulted in his being dubbed "M. Donald Grant." He reportedly abhorred the name, but was referred to as "M. Donald" in official Mets publications.
One of those who called him Donnie was Joan Whitney Payson, heiress to the vast Whitney fortune and the original majority owner of the Mets. They first met in the early 1940s. While visiting a private club in Florida, Grant and a number of individuals became immersed in a diversion in which each participant declared how they might spend all the wealth in the world. Grant stated that he would purchase the New York Giants baseball team; at the time, he owned five shares in the club. The person who followed him was Joan Payson, a diehard Giants supporter who added that she, too, desired to own the team—and a friendship and business relationship was born. He became her trusted financial advisor, but they also enjoyed each other's company. Payson savored listening to and singing old songs, and often requested that Grant perform one of her favorites, "Jimmy Crack Corn." Grant happily complied, and sang all its verses.
By the 1950s, through Grant, Payson owned almost 10 percent of the club, and he became her representative on the Giants' board of directors. As the Giants contemplated the abandonment of New York for San Francisco, Grant was the lone board member not in favor of relocation. He voted against the move on August 19, 1957. "It just tears my heart to see them go," he observed. "I've been a Giant rooter all my life. Then, too, as a businessman, I think they would do better staying here. I would rather have a National League franchise here than any other city."
After the Giants forsook New York, Grant was among the leaders of an effort to establish the Continental League, a fledgling enterprise that would challenge the baseball establishment. Though the league never played a game, New York lawyer William Shea put the Continental League in a position where major-league baseball thought it a potential threat and major league owners reluctantly decided to add expansion teams. One team was the New York Mets.
In 1962, upon the inception of the Mets, Payson became the team's founding principal owner while Grant was her chief advisor and chairman of the team's board of directors. Additionally, he and George Herbert Walker, Jr. each owned approximately 10 percent of the team, while Payson controlled 78 percent. Grant was not merely a figurehead who presided over board meetings, but he was directly involved in the team's decision making—even though a general manager handled the ballclub's day-to-day operations. It was Grant's insistence that led to the Mets working out a trade for manager Gil Hodges after the 1967 season.
The Mets were not Grant's lone business enterprise, as he remained a managing partner at Fahnestock & Company. After the Mets completed their 1969 miracle, Grant beamed, "Our team finally caught up with our fans."
As a baseball executive, Grant was strictly old guard. He was fabled for inviting Mets stockholders and dignitaries to the team clubhouse, where he would introduce the ballplayers as "boys." He believed that ballplayers should smile on cue, accept whatever deals management offered them, sign their contracts, and play ball; he supported the notion that ballplayer salaries should be comparable to that of the average American working person, rather than similar to the remuneration of a stockbroker or CEO. It was as if he was presiding over a deadball-era team, rather than one whose ballplayers soon would be demanding higher salaries, contract renegotiations, and free agency.
Grant's tenure with the Mets was crammed with lowlights. While the Tom Seaver affair is the best-known incident, he grossly mishandled the Cleon Jones situation—at the time, the club leader in most career offensive categories—and Grant was roundly criticized in the press. Grant publicly chastised Jones in May of 1975 when the popular outfielder, an African American, was arrested for indecent exposure while in the company of a white woman during extended spring training. The charge eventually was dropped, but Grant fined Jones $2,000, suspended him, and ordered him to offer a public apology in the company of his wife. Afterward, Grant told what Newsweek's Pete Axthelm described as "an off-color joke about a man who wanted 11 women in one night" and cluelessly added, "I hope [Jones] will not be persecuted here by anyone." Dave Kindred, writing in the Washington Post, lambasted the board chairman for presenting himself as "righteousness incarnate" and transforming Jones into "Hester Prynne in spikes." Axthelm dubbed Grant a "sanctimonious, insensitive baseball executive" for staging "his own public trial and humiliation." Grant's firing of popular manager Yogi Berra in August earned the board chairman additional jeers.
By 1977, Payson had died, and the Mets were floundering—and Tom Seaver was publicly criticizing Grant for failing to improve the team and renegotiate his contract. Maury Allen, then a New York Post columnist, recalled that, at the time, Grant "was growing weary and jealous of Seaver's connection with the team and the town." The estimable Red Smith, writing in the New York Times, observed, "For a decade, Tom Seaver has been one of the finest pitchers in the game. More than that, he is his own man, thoughtful, perceptive, unafraid to speak his mind. Because of this, M. Donald Grant and his sycophants put Seaver away as a troublemaker. They mistake dignity for arrogance." Added Jack Lang, writing in The Sporting News, "Donald Grant envisions his Mets as one big happy family. Forget it. They are not. Hardly a day passes that there is not some new conflict."
For the 1977 and 1978 seasons, the 98- and 96-loss Mets were mired in last place. The franchise had been run into the ground, and the board chairman was viewed as the chief culprit. Not surprisingly, attendance plummeted, with detractors increasingly referring to Shea Stadium as "Grant's Tomb." Indeed, M. Donald Grant had become a public laughingstock. At the New York baseball writers' dinner, a ditty was performed—in Grant's presence—whose lyrics were:
"Don, you're driving me crazy.
Your fans are all gone but me.
I wish you'd push up a daisy.
The Mets are sad to see."
In November 1978, the eight-person Mets board of directors convened at the team's corporate headquarters in Manhattan and relieved Grant of his duties as the team's board chairman. Grant had attended every Mets home opener since the club's inception. In 1979, however, the New York Times reported that it "was uncertain if he would attend this one" because he feared the reception he would receive from fans. Grant did come, but "his entrance was a discreet one. He did not take his seat in his accustomed box—the one to the left of the Mets dugout, where visiting dignitaries used to sit—until the official ceremonies were over." The paper added that Grant "has become a nonperson. His name appears only among the board of directors in the club's press guide." He declared, "I'm here as a spectator. I'm not consulted. I'll try to come to as many games as I can." In 1979 the Mets drew a record-low 788,905, even if it was no longer—technically—Grant's Tomb.
Grant stayed on as a Mets director and stockholder through January 1980, when the team was purchased by Doubleday & Co. and Fred Wilpon. Even though he no longer was a piece in the New York sporting pie, his name remained synonymous with stubbornness, frugality, and poor decision making. In 1983, the football New York Jets abandoned Shea Stadium for the Meadowlands in New Jersey. New York City officials and Leon Hess, the team's owner, partially blamed Grant for the action. The Mets were the stadium's principal tenants, and Hess believed that Grant had been the prime culprit in forcing his team to play all its early-season games on the road. Shea only would be open to them after the end of the baseball season, although by 1978, the Jets had begun to play some September games at Shea after taking the issue to court.
Grant remained a senior partner at Fahnestock & Company until his retirement in 1988, at which point he permanently settled in Hobe Sound, Florida, his longtime winter residence. For years, he was a director of the Hobe Sound Company, which controlled 4,000 acres of Florida investment property. His name occasionally popped up in the New York Times, upon an announcement of the wedding of one of his grandchildren.
The media sporadically referenced his affiliation with the Mets. Upon the passing of Joan Payson in 1975, Lorinda de Roulet, Payson's daughter, had taken over the team's stewardship. In 1996, New York Times columnist Murray Chass described the de Roulet family's operation of the team as "misguided"—and labeled Grant the clan's "Rasputin."
M. Donald Grant died on November 28, 1998 at his home in Hobe Sound after a long illness. He was 94 years old, and was survived by his wife, Alice, to whom he was wed for 66 years, two sons (Michael, Jr. and Tim), one daughter (Patsy Warner), and 10 grandchildren. A daughter, Sheila, predeceased him.
Murray Chass, who covered the Mets during the Grant's Tomb era, wrote in Grant's obituary that the Mets president "shunned free agents because of the cost, maintaining that his style of conducting baseball business would put the Mets ahead of teams that spent lavishly to lure players from other teams. He adopted that stance at the same time that the Yankees aggressively sought top free agents. While the Yankees won the World Series in 1977 and 1978, the Mets finished in last place with a total of 130 victories compared with 200 for the Yankees.
"Asked in February 1978 when the Mets would become contenders, Mr. Grant said, 'We are contenders right now.'" The gutted franchise still did not climb above fifth place until 1984.
Sources
Axthelm, Pete. "The Lousy Losers." Newsweek. June 2, 1975.
Barkow, Al. "Don't Like It? Hit Another." New York Times. August 10, 1997.
Chass, Murray. "Game's Big Problem: Futile Tigers." New York Times. May 21, 1996.
—– "Grant, in Quieter Fashion, Joins Applause for Seaver." New York Times. July 21, 1977.
—– "M. Donald Grant, 94, Dies; Executive Angered Mets Fans." New York Times. November 30, 1998.
Costello, Brian. "Summer of Seaver: 30 Years ago, Mets fans suffered through 'Midnight Massacre'." New York Post. June 10, 2007.
Eskenazi, Gerald. "M. Donald Grant: Taking the Heat." New York Times. July 24, 1977.
——"Mets' Grant: Forgotten but Not Gone." New York Times. April 11,1979.
Hockey Hall of Fame, http://www.hhof.com/
Kahn, Roger. "'I'm a Good Guy'." New York Times. February 27, 1978.
Kindred, Dave. "When a Man Is Holy, Solutions Come Easily; The Mets' Messiah." Washington Post. June 18, 1977.
Lang, Jack. "Dissension? It's Name of Game on Sinking Mets." The Sporting News. June 11, 1977.
—— "Met Brass Gives Itself Pat on Back." The Sporting News. May 28, 1977.
—— "'The Time Had Come' as Mets Ease Out Grant." The Sporting News. November 25, 1978.
Madden, Bill. "M. Donald Infamy Grant, trader of Tom Seaver, dies at 94." New York Daily News. November 29, 1998.
—– "The true story of The Midnight Massacre; How Tom Seaver was run out of town 30 years ago." New York Daily News. June 17, 2007.
Werden, Lincoln. "Bolt and Hutton Deadlock for Pro-Celebrity Golf Honors." New York Times. May 13, 1954.
Young, Dick. "Young Ideas." The Sporting News. May 14, 1977.
—— "Young Ideas." The Sporting News. November 18, 1978.
Zug, James. Squash: A History of the Game (New York: Scribner, 2003).
"Admitted to Partnership in Stock Exchange House." New York Times. September 2, 1938.
"Exchange Firms to Vote Nov. 17." New York Times. November 7, 1941.
"Financial Notes." New York Times. May 1, 1936.
"Grant and Stuart Take Links Honors." New York Times. September 27, 1948.
"Grant and Timpson Triumph on Links." New York Times. August 7, 1944.
"How the Franchise Went West." Time. June 27, 1977.
"John H. Smith Dies; Ex-Squash Player and Broker was 75." New York Times. September 25, 1988.
"Lott-Slack Annex Finals in Racquets." New York Times. December 10, 1945.
"Luncheon for Miss Logan." New York Times. September 16, 1932.
"Miss Ryan Bride of J.J. Waters." New York Times. September 30, 1932.
"Ryle and Knapp Take Golf Final." New York Times. June 17, 1935.
"Social Activities in New York and Elsewhere." New York Times. October 20, 1941.
"Social Activities in New York and Elsewhere." New York Times. December 8, 1941.
"Stock Exchange Notes." New York Times. August 13, 1938.
Born
May 1, 1904 at Montreal, QC (CA)
Died
November 28, 1998 at Hobe Sound, FL (US)
If you can help us improve this player's biography, contact us.
https://sabr.org/sites/default/files/Screen%20Shot%202019-03-27%20at%2011.13.49%20AM.png
600
800
admin
/wp-content/uploads/2020/02/sabr_logo.png
admin
2012-01-08 21:23:25
2012-01-08 21:23:25
M. Donald Grant