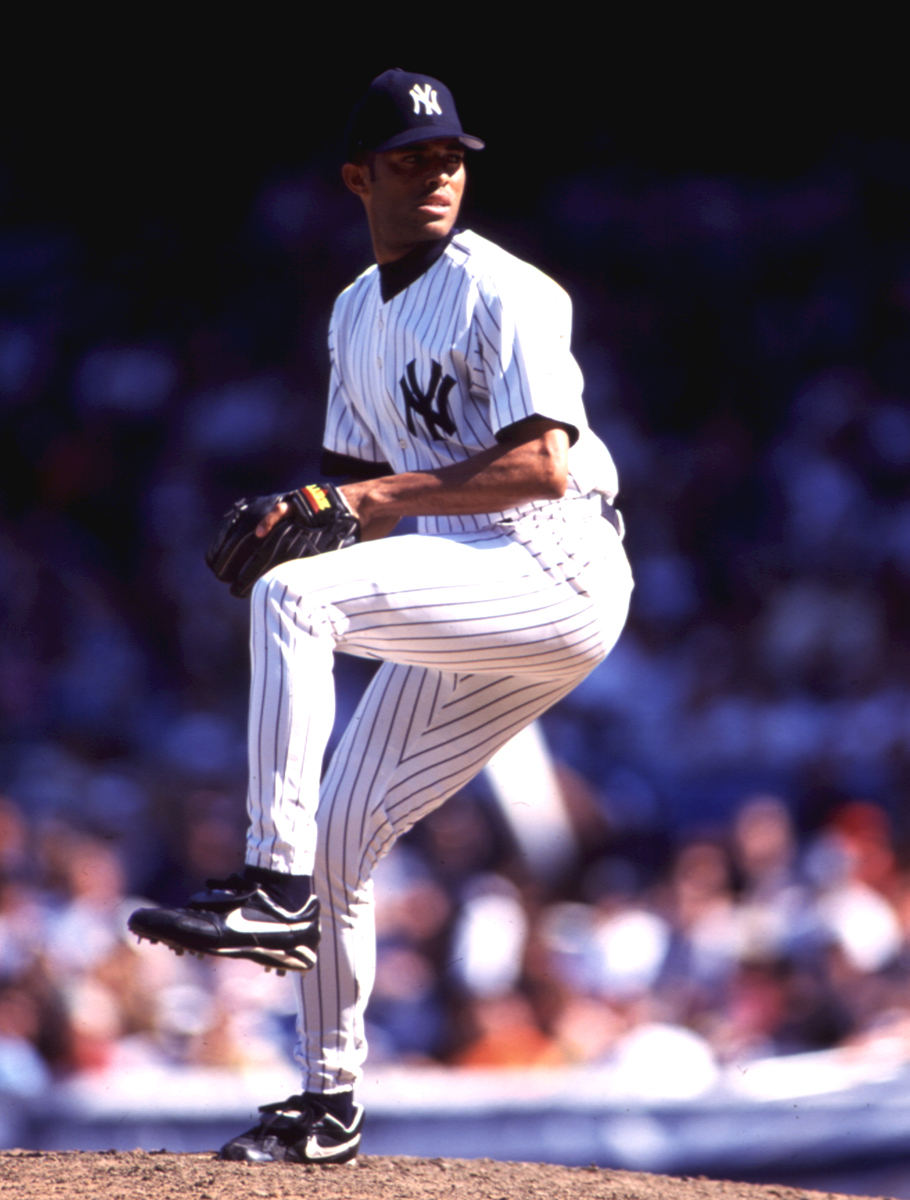 ---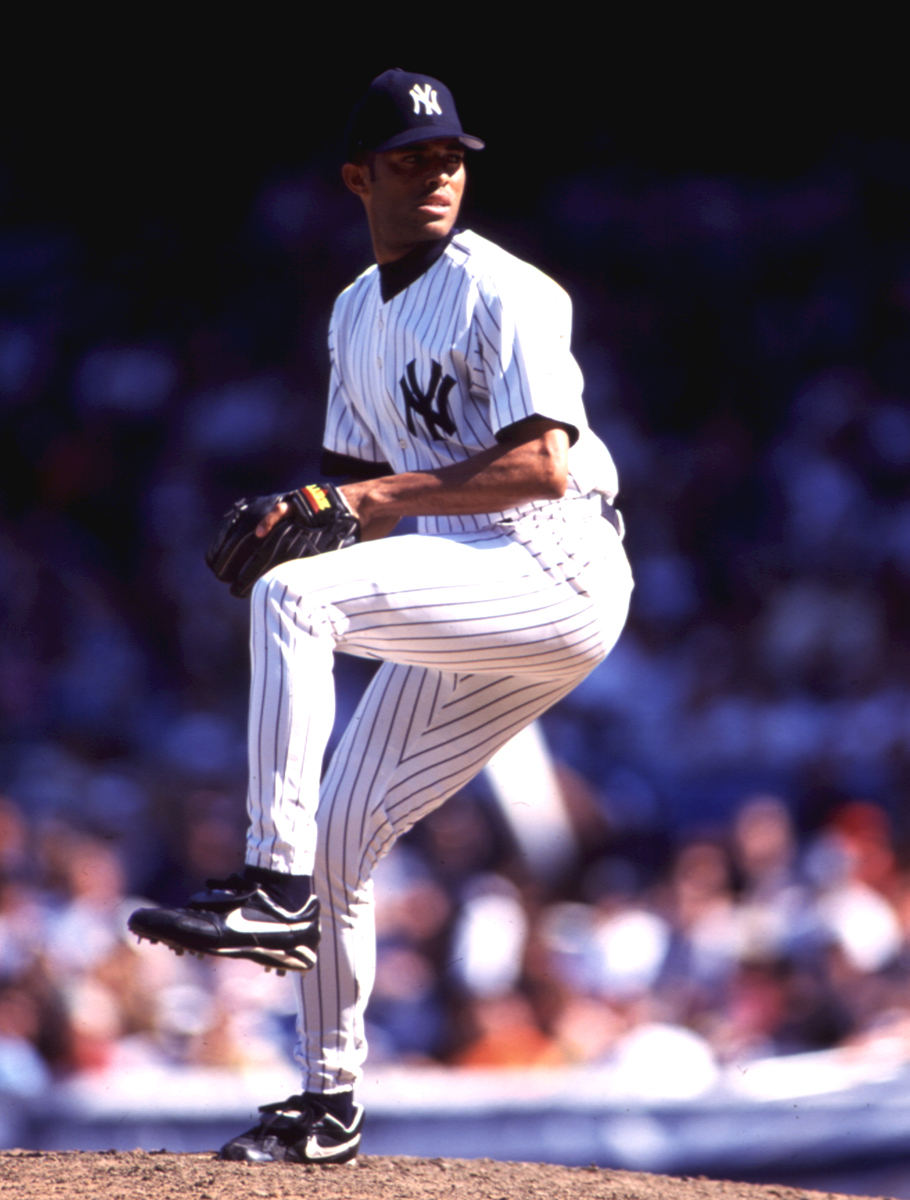 Clara Díaz Chacón was a little girl who lived on a street in the fishing village of Puerto Caimito in Panama. A few houses up the road was an elementary school classmate. That boy's studies ended in the ninth grade, but their paths crossed again when they were teenagers. They became boyfriend and girlfriend, and she was with him when he drove with his family to the airport in Panama City in 1990. Thus he began an adventure that would make him the first unanimous selection to Baseball's Hall of Fame in Cooperstown. The path was illuminated by their deep religious conviction. Clara and their three sons were with him when he heard the news. His name is Mariano Rivera.
"It gets to the point where you take him for granted. You never want to assume anything, but for the 12 years I have been here, he's been the greatest assumption of my life. He has put himself in a place where nobody has ever been." 1 — Joe Torre, 2007
The call on January 22, 2019, came from Jack O'Connell of the Baseball Writers Association of America. Everyone surrounding Mariano Rivera at his home in New Rochelle, New York, knew the call was coming. Rivera picked up the phone. As Nathan Maciborski recounted in Yankees Magazine, "Rivera's reaction was barely detectable to the naked eye. As a player, he stood on baseball's grandest stage, performing solo under the most intense pressure possible, and, win or lose, was always in complete control. His demeanor as the phone rang was no different; if his heart were racing, only he and God knew it." But upon hearing that his selection to the Hall of Fame was unanimous, even the normally stoic Yankee closer let down his guard and broke into the biggest of smiles.2
Rivera, in 19 major league seasons, became the all-time leader in saves. He recorded 652 in the regular season plus another 42 in postseason action — converting a superior 89% of his save opportunities at both levels of competition. And he did it essentially relying on one pitch.
In 1997, he had been promoted to the closer role after being a dominant setup man when the Yankees won the World Series in 1996. On Monday, June 23, 1997, Yankee reliever Ramiro Mendoza halted a pregame catch with Rivera in Detroit out of anxiety, because he had to constantly move his glove to catch practice tosses. 3
When Rivera began warming up in the bullpen that evening, coach Mike Borzello was receiving his tosses. Like Mendoza, he could not anticipate the location of the pitch. He even thought that the ball may have been scuffed, but when he used another ball, the action was the same. That evening, Rivera entered the game in the ninth inning and recorded his 23rd save of the season. Over the coming days and weeks, Rivera worked with pitching coach Mel Stottlemyre and the result was a refinement of the cutting action on the ball. As Rivera wrote in The Closer, "As we tinker, I continue to pitch in games (he saved each of the three games in the Detroit series), and the more I throw this new pitch, the more I begin to get command of it. I am starting to throw it for strikes. And this is how my cut fastball, or cutter, is born. It is as if it dropped straight from the heavens."4
Rivera's cut fastball bored inside to a left-handed hitter and tailed away from a right-handed batter. As Tom Verducci of Sports Illustrated reported in 2009, Rivera "holds the cutter just like a four-seam fastball. The ball is positioned with the seams forming a horseshoe shape with the closed end of the horseshoe facing to the right, or 'outside' of the ball in the released position. The index and middle fingers are held perpendicular to the horizontal seams of the horseshoe with the thumb underneath the ball." Rivera changed the movement of each pitch by varying the pressure he applied to the baseball with his fingers as the ball left his middle finger. Borzello added that "he throws his four-seamer with two fingers together. There is almost no space between his fingers. Nobody else I know throws a baseball that way." 5
Catcher and future manager Joe Girardi maintained that he had witnessed an "embryonic form" of Rivera's cutter in 1996.6 Yet the deeply religious pitcher maintained that it all happened that evening at Tiger Stadium, saying, "Let me tell you where it (the cutter) comes from. First of all, it comes from the Lord. I know where I came from. I know what I have and what I didn't have. I didn't have anything. It was because God allowed it to happen, because he blessed me."7
As Scott Miller of ESPN reported in 2013, "Rivera saved all three games in Detroit that series, career numbers 23-25, and one of the singularly most lethal weapons in baseball history had (been) launched."8 His cut fastball, as writer Michiko Kakutani of the New York Times said, "moved with such velocity and wizardry that it seemed to defy the laws of physics, breaking hundreds of bats and shattering many more dreams."9
Acclaimed Yankee historian Marty Appel added that Rivera's work was defined by "fielding his position with precision, and calmly walking off after the final out. Hitters knew what to expect, with his (two-seam) fastball setting up his rising cutter, leaving them, lefty or righty, flailing away or making weak contact. He turned games into eight-inning affairs for Yankee opponents."10
His effectiveness, dependability, and longevity amply demonstrated Rivera to be one of the greatest pitchers in baseball history. He spent his full 19-year career in Yankee pinstripes, always doing his job with businesslike efficiency. He shattered the major league records for games finished (952) as well as total number of regular season and postseason saves. He was named to 13 All-Star teams and was a five-time World Series champion. 11 And not only that, few players would be as respected by opponents as the humble Rivera.12
Regardless of where a batter stood in the batter's box, catcher Sal Fasano noted that Rivera "never pitched to home plate. He pitched to the body line of the batter."13 Hall of Fame pitcher Tom Seaver said that the cutter lacks the sharp downward movement of a slider, but it has a sharp horizontal break near home plate. Despite a velocity decrease in his final five seasons, the effectiveness of Mariano's cutter never diminished because of the movement. Tampa Bay's Ben Zobrist testified to the tremendous deception in Rivera's smooth delivery; the batter anticipated a four-seam fastball from the rotation of the ball, but it did not travel straight. 14 Coach Kevin Long estimated that Rivera's cutter moved six to eight inches off the plate, a movement that could not be detected until the last moment, by which time the batter could not react. Boston Red Sox infielder Kevin Youkilis asserted that Rivera couldn't control the sinking two-seam fastball the way he could the cutter, and the fastball would ride inside to right-handed batters. The only time Rivera got into jams, contended Youkilis, "is when he doesn't have command of the cutter. Sometimes he gets the ball up, and it kind of floats," and the batter could "battle him."15
Mariano Rivera Girón was born in Panama City, Panama, on November 29, 1969. His parents were Delia Girón and Mariano Rivera Palacios, He has one older sister, Delia (born two years before Mariano), and two younger brothers, Alvaro and Giraldo. The Rivera family resided 25 miles west of Panama City, on a dirt road near a large gritty beach in the village of Puerto Caimito. Their dingy two-room house with a damaged tin roof had no water or electricity. Most of the population bought, sold, or caught fish from the Pacific Ocean. As a captain of a fishing boat, Rivera's father toiled through 14-hour days to haul and drag the nets.
Mariano loved soccer as a child and played competitively until he seriously injured an eye during a match. Like the rest of the kids of Puerto Caimito, he played baseball without career aspirations, but with ingenuity. The baseball was wound from fish nets and electrical tape. Tree branches were the raw material for bats, and gloves were formed from milk cartons. Mariano's formative years were happy ones; he didn't realize he was poor. His dad bought him his first real glove when he was 16 years old, and it was purchased second-hand.16
Mariano's maternal grandfather, Manuel Girón, took him to the sugarcane fields to teach him the technique to cut the smallish Rivera family lawn. Mariano learned to grip the machete, bend his knees, and swing the blade around his entire arm, movements that increased his momentum and allowed gravity to aid his arm motion. Instead of a random whack, he precisely flicked his wrist at the last second. Years later, these skills evolved into his effortless and fluid pitching delivery.17
After leaving school, Mariano worked with his father as a fisherman. As an 18-year-old he was involved in a sea accident. In the pre-dawn hours, a rope attached to a pulley came loose and careened into Mariano and his uncle Miguel Rivera. They went airborne. Mariano landed softly and suffered minor injuries. Unfortunately, his uncle Miguel suffered serious injuries, lost much blood, and died a week later from his injuries. 18
A few months later, Mariano was invited to play with the Panama Oeste Vaqueros (Cowboys), an amateur team in Panama's top adult league. In his first season with the team, he played shortstop. In his second year, he had no set position, but his favorite position was the outfield because "there is nothing better in baseball than running down a fly ball." In a 1989 league playoff game, the Vaqueros' starting pitcher was ineffective, and the team fell behind. The manager summoned Mariano from right field to pitch. Other than hurling a few innings in a provincial game five years earlier, he had never pitched before. Remembering how he hurled rocks as a youngster at targets on a ballfield near his home, he gave it a try. His manager just wanted him to throw strikes. After entering the game in the second inning, Mariano, without a "dipsy-do" windup, "was getting ahead of everybody, hitting corners, pitching quickly." Mariano didn't allow a run and won the game, as the Vaqueros produced a comeback victory.19
Afterwards, two of his Vaqueros teammates, center fielder Emilio Gáez and catcher Claudino Hernandez, recommended Rivera to Yankee scout Chico Heron. Despite his having a relatively slow fast ball then (87 miles per hour), Rivera's seamless delivery and accuracy impressed the scout. Heron arranged a tryout with Herb Raybourn, the head of Latin American scouting for the Yankees. Raybourn, who previously had scouted for the Kansas City Royals, had seen Rivera at shortstop during the prior season, but believed he could not hit big-league pitching. 20
Mariano took a 90-minute trip via two buses from Puerto Caimito to Panama City and walked 20 minutes to the ballpark. With nothing to lose, he wasn't nervous. After nine or ten pitches, Raybourn stopped him and Mariano figured he was finished. 21 Raybourn, however, foresaw a future major league pitcher. In 2009, Raybourn remembered that "the fluidness of his arm is what I liked. He had one of those loose arms. Plus, his ball had a lot of movement. You could see him being a starter or reliever.".22
Raybourn signed Rivera to a $2,000 bonus contract in his family living room on February 17, 1990. The scout confessed years later the Yankees would have needed to increase their contract offer to $50,000 if other teams had seen him pitch. Mariano was unaware of the Yankees' illustrious history and was surprised to be signed as a 20-year old because most Latin American baseball prospects were spotted, scouted, and categorized as serious prospects early in their teenage years.23
Unheralded, undrafted, and with a modest bonus, Rivera was not considered a major prospect when his pro career began in 1990. When he joined Tampa, Florida, in the Gulf Coast League, he was dispatched to the bullpen at a time when the blue-chip pitchers were put in the starting rotation. As author Judith Levin observed, his manager, Glenn Sherlock, "saw Rivera as calm, professional, and competitive. Rivera was quiet and tough and wanted to win, and he seemed older than his age of 20." 24 Hoyt Wilhelm, the first relief pitcher ever elected to the Hall of Fame, was Mariano's first pitching coach. Unfortunately, Rivera could rarely understand anyone because he only spoke Spanish. Being away from home for the first time creates tension. In his instance, that uneasiness was compounded by unfamiliarity with the language in his new home. He made the time go faster by writing home to Clara and his family. As his mother Delia remembered years later, "At the time we didn't have phones in this town, so he wrote us and told us how he was. I think it was hard on both of us."25.
Rivera was stellar out of the bullpen with exemplary control. He could place his fastball anywhere in the strike zone with an average slider and changeup. He pitched exclusively from the bullpen in his first 21 games in the GCL and was five innings short of qualifying for the ERA title. Manager Sherlock petitioned the Yankees to allow Rivera to start the first game in the team's season-ending doubleheader against Bradenton on August 31. It was his first professional start and he tossed a seven-inning no-hitter. Mariano won the GCL ERA title (0.17), allowing only one run in 52 innings pitched, but he was still not considered a top prospect.26

Rivera excelled as a swingman in Class A in Greensboro, North Carolina, during the 1991 season. He continued to learn English from teammate Tim Cooper, the squad's third baseman, with whom he had first played in Tampa the year before.27 Manager Brian Butterfield swore Rivera was their best defensive outfielder after he saw Mariano shag fly balls during batting practice.28 He recorded 123 strikeouts and walked only 36 in 114 2/3 innings.
After the 1991 season, Mariano returned to Panama. He and Clara were married before a judge on November 6, 1991, and in a formal ceremony in front of friends and family three days later.29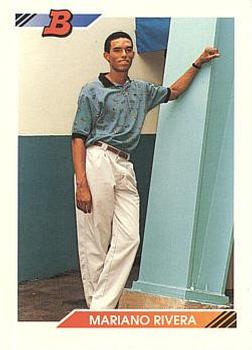 The following spring, Rivera moved up to Class A+ in Fort Lauderdale, Florida. He joined a starting rotation built around the number one overall draft pick of 1991, left-hander Brien Taylor. Rivera informed the organization of some elbow discomfort he'd been experiencing and was placed on the disabled list in July. Dr. Frank Jobe, a pioneer in orthopedic surgery, known for developing "Tommy John elbow surgery," did not see a need to reconstruct Rivera's ulnar collateral ligament. Instead, on August 27, Jobe cleaned up the joint, removing the bone fragments that were causing pain. 30 Rivera was left unprotected in the expansion draft after the season, but neither the Florida Marlins nor the Colorado Rockies drafted him.31
Rivera rehabbed his arm by playing long toss with Whitey Ford and Ron Guidry in the spring of 1993,32 He returned to Greensboro and began the season under a pitch count restraint. Limited to 10 appearances (all starts), he pitched just 39 1/3 innings, going 1-0 with an ERA of 2.06.
"I never saw him get mad. I never saw him sweat. When he pitched, it was like he was acting as if he were the only guy on the field. Even then you could see the easy mechanics and how the ball just exploded out of his hand. But more than anything, you could see Mariano had quiet confidence."33 — 1993-1994 minor league teammate Mike DeJean.
During the offseason Rivera was protected on the Yankees' 40-man roster, which included the other three main homegrown stars of the franchise's next dynasty: Derek Jeter, Andy Pettitte, and Jorge Posada. In the 1994 season, he appeared in 22 games, each as a starter. Rivera logged 131 innings with an overall record of 10-2, ascending from Class A Tampa (3-0) through Class AA Albany-Colonie (3-0) to Class AAA Columbus (4-2). He began the 1995 season at Columbus.
After injuries cost the Yankees the services of pitchers Jimmy Key and Scott Kamieniecki for the 1995 season, Rivera got called up. He made his major-league debut as a starter on May 23, against the California Angels at Anaheim. He took the loss and a beating: five runs in 3⅓ innings. "Another shabby outing by another young pitcher," wrote Jack Curry of the New York Times.34 But five days later in Oakland, Rivera earned his first major league victory, defeating future Yankee bullpen coach Mike Harkey.
Jeter and Rivera had played together on many levels of the Yankee farm system, and they were both were on temporary assignments with the Yankees in 1995. They were sent back to Class AAA on June 11. At the time, New York general manager Gene Michael was mulling a trade package with Detroit for lefty David Wells which included Rivera.35
On June 26, 1995, Rivera hurled a rain-shortened, five-inning no-hitter for Columbus against Rochester. His batterymate that day, Posada, said, "he kept pumping fastball after fastball, and they had no chance." Future Oriole Gregg Zaun had faced Rivera before in the minors, but "then he added three to four miles per hour to his fastball, and everything changed. … he moved into the role he was born to be in." 36 Gene Michael read the report of this game the next day in disbelief, but he soon received confirmation that Rivera's fastball had suddenly soared to 96 mph. The phenomenon could not be explained; Rivera contends it was an act of God. He was now an asset who would not be traded. 37
Rivera returned to the Yankees in July and excelled at Chicago on July 4. He hurled eight innings, allowing only two hits and striking out 11 as the Yankees won 4-1. He had three more starts in July and ended the month with a 3-2 record. His first bullpen appearance was on August 1 at Milwaukee. He entered the game in the sixth inning with the Yankees ahead, 3-2, but by the time he left the game, the Brewers had a 5-4 lead. Fortune shined on Rivera as the Yankees regained the lead, and Rivera had his fourth win of the season, with Bob Wickman and John Wetteland wrapping up the mound chores. For the next five weeks Rivera moved back and forth between starting and relieving.
The Yankee brass believed that Rivera, with his wiry, 6-foot-2 frame, would be better suited to relief because his prior elbow problem might affect his endurance. Starter David Cone was acquired from Toronto on July 28, and Rivera's move to the bullpen was made permanent on September 10. The Yankees won 11 of their final 12 regular season games to earn the first wild-card playoff spot in American League history — their first playoff berth in 14 years.
Rivera's first postseason appearance was in Game Two of the 1995 American League Division Series against the Seattle Mariners. He entered the game with two outs and one on the top of the 12th inning. Yankee reliever John Wetteland had yielded a two-out homer to Ken Griffey Jr., giving the Mariners a 5-4 lead, and he left the game after Edgar Martinez singled. Rivera struck out the first batter he faced, Jay Buhner, and the Yankees retied the contest in the bottom of the inning. Rivera pitched 3 1/3 shutout innings and got his first postseason win when Jim Leyritz blasted a dramatic 15th-inning home run.
The Yankees eventually lost the heartbreaking series as Seattle came from behind to win the final three games. Yet as Mark Simon noted, the team "discovered a future star that could stand up to the most stressful situations." 38 In the decisive fifth game. played at the Seattle Kingdome, Rivera fanned former Yankee Mike Blowers on three pitches with the bases loaded in the eighth to keep the game knotted. Rivera threw 5 1/3 scoreless innings in the ALDS, stranded all seven inherited runners, and whiffed eight.
Unsure about starting Jeter as a rookie in the spring of 1996, management was interested in a Seattle proposal to deal shortstop Felix Fermín for Rivera and Wickman. New Yankee skipper Joe Torre was concerned about Mariano's flat fastball. Yankee executive Brian Cashman claimed the anticipation of the proposed trade was like "waiting for the papal smoke to appear." The new Yankee GM, Bob Watson, read the reports on Rivera from Gene Michael, who also was a strong advocate of Jeter. Watson decided the pitcher was untouchable and rejected almost 20 offers.39
In 12 appearances which began on April 19 and extended through May 21, the Yankees went 10-2. Rivera pitched 25 scoreless innings, 13 of which were hitless. He struck out 24 batters and issued only four walks. He went 3-0 with four holds and two saves, including his first career save against California on May 17. His ERA, which was 3.52 at the beginning of the 12-game stretch, shrank to 0.83. Manager Torre had his setup man. In Rivera's first save, he entered the game in the ninth inning with a three-run lead and held the Angels scoreless, securing the win for Andy Pettitte. Pettitte and Rivera would go on to set a major league record for career win-save combinations — 72. Baseball people took notice. Minnesota manager Tom Kelly said, "[Rivera] belongs in a higher league, if there is one. Ban him from baseball. He should be illegal." 40
Torre described Rivera as the team's "most indispensable" pitcher. He influenced outcomes several times a week because the Yankee starters didn't have to pitch deep into games.41 When Rivera was used in tandem with closer John Wetteland, the Yankees were all but invincible Between them, the pair won 10 games and saved 48. All but one of Rivera's 26 holds resulted in a save for Wetteland. Tim McCarver noted that "people were talking about a middle reliever who should have been on the All-Star team and who was a legitimate MVP candidate. It was unheard of."42
The Yankees captured the American League East crown with a 92-70 record and went to the World Series for the first time since the split season of 1981. Rivera was a huge contributor. In 61 appearances, along with his league-best holds, he was 8-3 with 5 saves and a 2.09 ERA. He logged career highs in innings pitched (107 2/3), strikeouts per nine innings (11), and wins (8). He surrendered 73 hits, issued 34 walks, and yielded only one home run, He finished third in the American League Cy Young Award voting. Moreover, he surpassed Goose Gossage's single-season strikeout record for Yankee relievers (122) by fanning 130. (This has since been surpassed by Dellin Betances in 2014 and 2015 with 135 and 131 K's, respectively.) 43
The Yankees won the best-of-five Division Series against the Texas Rangers in four games and Rivera was dominant. In Game Two, he entered the game with one out in the seventh inning and the Yankees trailing 4-2. He retired the eight batters he faced, and the Yankees came from behind to tie the score. The game went into extra innings and the Yankees won in the 12th to even the series. In the Game Four clincher, Rivera was credited with the hold when he pitched two hitless and scoreless innings.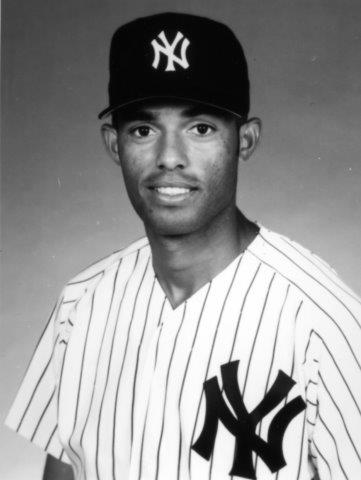 Game One of the American League Championship Series against the Baltimore Orioles at Yankee Stadium went into extra innings. Rivera entered the game in the beginning of the 10th and recorded six outs. When Bernie Williams homered leading off the bottom of the 11th, the Yankees were on their way to winning the best-of-seven series in five games to advance to the World Series.
The Atlanta Braves easily won the first two games of the Series, played at Yankee Stadium. The Yankees then turned things around in Atlanta, sweeping three games on the Braves' turf. Returning home, they made it four games in a row and became world champions for the first time since 1978. The Yankee bullpen was the difference. Working with World Series MVP Wetteland, David Weathers, Wickman, Jeff Nelson, and Graeme Lloyd, Rivera allowed only one earned run in 14 postseason innings. He never took the mound with more than a two-run lead in the seven playoff victories in which he pitched; in the World Series, he was credited with four holds.44
Wetteland departed through free agency in the winter. As the new closer in the 1997 season, Rivera blew three of his first six save chances. After Torre cautioned Mariano not to demand perfection, he reeled off 12 saves in as many opportunities. He collected his first All-Star save in his first All-Star appearance on July 8. He finished the regular season with a 1.88 ERA and 43 saves. 45
Rivera blew his first postseason save opportunity in Game Four of the 1997 ALDS at Cleveland when Sandy Alomar, Jr. tied the game with an opposite field home run. After Rivera left the game, Cleveland went on to win in extra innings. The Indians eliminated the Yankees by also winning the fifth game of the best-of-five series. In The Closer, Rivera said, "I have a strong mind, one that is not easily distracted or deterred or discouraged. I cannot bring Sandy Alomar's ball back. I can't change the outcome of the Division Series. But I do know that I hate the feeling that I have when I walk off the mound that night in Jacobs Field. And I'm going to do all I can to make sure it doesn't happen again."46 Rivera would not allow another postseason run for 23 games. He would toss 34 1/3 consecutive postseason scoreless innings to surpass the record of 33 2/3, previously set by Whitey Ford from 1960 through 1962.47
After Brian Cashman was appointed the Yankee GM, the team put together a phenomenal string of successes. They won three consecutive World Series (1998-2000) and nine consecutive American League East titles (1998-2006). The 1998 Yankees won 114 regular-season games, a franchise and American League record, which has since been broken. The bullpen had a sparkling 28-9 record. 48 The unsung heroes were the bridge to Rivera—Mendoza, Lloyd, Nelson, and Mike Stanton. Rivera overcame an early season groin injury, and from April 25 through May 13, he allowed no earned runs while saving seven games and winning one in eight appearances. During this stretch, he retired 26 of the 30 batters he faced, striking out eight and walking none. For the season, in 54 appearances, he stranded almost 90 percent of runners he inherited, was 3-0, had an ERA of 1.91, and was credited with 36 saves.
The 1998 postseason was a fitting conclusion to the Yankees' season. After sweeping Texas in the 1998 ALDS, New York was matched up against Cleveland in the ALCS. The Yankees fell behind two games to one but stormed back to win the final three as Rivera redeemed himself from the prior year's disappointment. After pitching two scoreless innings in a Game Two extra-inning loss, the closer got the last three outs in a Game Four 4-0 Yankee win. In the pivotal fifth game, with the Yankees leading 5-3, Rivera came on in the eighth inning with one out and runners at first and second. He threw a double-play ball to Cleveland's Mark Whiten and pitched a scoreless ninth inning for his third save of the 1998 postseason. In the Game Six finale, Rivera wrapped things up with a scoreless ninth inning in a 9-5 win. 49
The Yankees swept the World Series from the Padres. Rivera registered saves in the first, third and fourth games, concluding a phenomenal 1998 postseason. In 10 appearances, he had allowed no runs in 13 1/3 innings and had recorded six saves. Leading off for the Padres in the bottom of the ninth inning in Game Four was Ruben Rivera, Mariano's cousin. In 1990, after his first season in the minors, Mariano had tipped off the Yankees about his younger relative, and Ruben signed with New York in November 1990. He first came to the majors in 1995 and, after batting .284 in 46 games with the Yankees in 1996, was traded to the Padres. In his only career at-bat against Mariano, Ruben singled, but was quickly eliminated on a double play. One out later, the Yankees were the 1998 World Series Champions.
Rivera appeared in 66 games, had a 1.85 ERA, and led the majors with 45 saves in 1999. Posada remarked in his foreword to Mariano Rivera: Saving Grace that looking at his numbers from that season, you realized "how ridiculous this guy was going through people."50 Rivera did not allow an earned run after July 21, during which time he appeared in 28 games, saving 20, losing none, and winning two, while holding opposition batters to a .136 batting average. In the World Series sweep over Atlanta, he earned the MVP Award by recording a win and two saves while pitching 4 2/3 scoreless innings. During the clinching game, Rivera broke Ryan Klesko's bat three straight times during a single at-bat. He became the third pitcher ever and the first since Bob Kuzava in 1951-52 to record the final out in consecutive World Series. In 18 games of the 1998 and '99 playoffs combined, nobody scored a run off Rivera.51
The Yankee closer had another stellar year in 2000. From July 8, 1999, to June 24, 2000, including the 1999 postseason, Rivera never allowed an inherited runner to score. He saved games against the Mets at Shea Stadium and Yankee Stadium, on July 8, 2000. This was the first time that two major-league teams played games on the same day at different ballparks in 97 years. Rivera earned his third All-Star berth in 2000 and collected 36 saves for the season.
In the first Subway World Series since 1956, the Yankees disposed of the Mets in five games. The home run Rivera gave up to Jay Payton of the Mets in Game Two was the last he would yield in a postseason game. He denied the last 309 batters he faced. On the final play of the 2000 Series, when he got Mike Piazza to fly out to Bernie Williams in center field, Rivera became only pitcher to record the final out in three consecutive World Series. At the same time, he notched his seventh career World Series save to eclipse the record previously held by Rollie Fingers. Over the ensuing years, Rivera increased that mark to 11.
Rivera arrived in the elite ranks of his profession in another way. Before the 2001 season, he signed his first career long-term contract: a four-year deal for $39.99 million. 52 He then proceeded to justify it by saving a league-leading 50 games in 2001, breaking the franchise record of 46 saves set by Dave Righetti in 1986. He also became the first Yankee reliever to collect three 40-plus saves in a season (1997, 1999, and 2001) — and he would go on to half a dozen more such years before he was done.
When Rivera struck out the side in the eighth inning of the final game of the 2001 World Series against the Arizona Diamondbacks, writer Scott Bordow described his signature cutter as "moving like a butterfly — if that butterfly travels 95 miles per hour." 53. The Yankees, up by one, were 155-1 in franchise history when leading a postseason game after eight innings. In the bottom of the ninth, however, the slick-fielding Rivera gloved Damian Miller's bunt but threw wide of the bag trying to force pinch-runner David Dellucci at second base. Tony Womack's double then scored the tying run, followed by Luis Gonzalez's game-winning single against a drawn-in infield. The Yankees' streak of 11 consecutive postseason series won over a four-year stretch ended that Sunday night in the desert. Rivera suffered his first and only career postseason loss in 96 appearances. 54
Nonetheless, Rivera intended to move forward. He did, but haltingly at first. In 2002, he was "limited" to his lowest single-season save total since becoming closer, 28. He appeared in only 45 games, going on the disabled list three times.55 His first trip to the DL was prompted by a groin injury in June, and subsequent visits in July and August resulted from tightness in his shoulder.56
The Yankees successfully won playoff spots over the next two seasons; so did the Boston Red Sox, their bitter rivals. During the American League Championship Series in these seasons, Rivera experienced the highest of peaks and the lowest of valleys during two of the most riveting championship series in the history of America's national pastime.57
In the seventh game of the 2003 ALCS, Rivera put on the performance of a lifetime. With the score knotted at five after eight innings, manager Torre summoned his closer. Rivera pitched three shutout innings and in the 11th inning, struck out two of the three batters he faced. Would he come out to pitch the 12th inning? The matter proved moot as teammate Aaron Boone's leadoff homer won the game and series for New York. As Boone circled the bases, an elated and exhausted Rivera bolted to the mound and collapsed there in the thrill of victory. After first-base coach Lee Mazzilli hoisted him from the mound, the team carried him off the field, leaving one of the most iconic images of his career. Rivera won the game and series MVP award and was sobbing as reporters reached him on the field.58
At the end of the 2004 season, tragedy struck the Rivera family. As the Yankees were completing their win over the Twins in the American League Division Series, Clara's cousin Victor and his son Leo accidently drowned in the pool at Mariano's house in Puerto Caimito. The Rivera family went to the funeral in Panama and returned just before the 2004 ALCS began.59 He recorded saves in the first two games of the series and wasn't needed in Game Three, as the Yankees won easily. In Game Four, his team was leading the series 3-0 and up by a run in the ninth. The pennant was virtually in hand when Rivera took the Fenway Park mound for the save and a Yankee sweep. Kevin Millar coaxed a leadoff walk, and Rivera almost picked off pinch-runner Dave Roberts before he eventually stole second base. Bill Mueller followed with a game-tying single, and the Sox went on to win the game in 12 innings. Rivera blew his second save chance in as many nights by failing to close out the ALCS in Game Five, when he allowed an inherited runner to tie the score. Boston won the game, this time in 14 innings, and took the next two games. Advancing to the World Series, they proceeded to bury an 86-year-old curse.
After a career-high 53 saves and a 1.94 ERA in 2004, Rivera did not throw in the winter for the first time. He missed nine days of spring training with bursitis in his elbow. He began the 2005 season by blowing two save opportunities to Boston at Yankee Stadium, and the home fans booed. Despite the early setbacks, Rivera won seven of 11 decisions and saved 43 out of 47 chances with a 1.38 ERA.60
The remaining seasons of Rivera's career were marked by the steady accumulation of relief pitching records. On June 6, 2006, he passed Dennis Eckersley for fourth place all-time in saves and six weeks later became the fourth major-league pitcher to reach 400 saves. The latter milestone was reached on July 16 against the White Sox. He finished the 2006 season with 34 saves in 37 opportunities and an ERA of 1.80—his fourth consecutive season below 2.00.
In 2007, Rivera had, by his standards, an off year. He saved just 30 games and his ERA expanded to 3.15. The Yankees once again advanced to the postseason but were eliminated by the Indians in the American League Division Series. Rivera was flawless in three appearances. In Game Two, he entered the game with the score tied in the ninth inning and pitched two scoreless innings. After he left the game, the Indians broke the tie and won, 2-1, to go up two games. He pitched a scoreless ninth in Game Three as the Yankees won their only game of the series, 8-4. In Game Four, he entered the game in the eighth inning with the Yankees trailing 6-4. He held Cleveland scoreless, but the Yankees were unable to mount a rally. Their season was over.
In November of 2007, the Yankees made Rivera the highest paid reliever in baseball history by signing him to a three-year, $45 million contract.61 Rivera pitched a personal high 15 consecutive scoreless innings at the beginning of the season during a 14-game stretch in which he recorded 10 saves. He converted 28 consecutive save opportunities between April 1 and August 7, another personal high. After that string was broken, he went on to convert another 11 opportunities in succession. On September 15 against the White Sox, he recorded his 479th save to surpass Lee Smith for second place on the all-time save list. 62 He converted 39 of 40 opportunities with an impeccable 1.40 ERA in one of his best seasons.
To paraphrase Mr. Longfellow, "'Twas the 18th of April" when Yankee Stadium opened in 1923. There were 74,200 fans there to witness the first Yankee win in their first championship season. The ballpark had gone through several renovations in its 86 years, but a majestic new ballpark was being constructed across the street. The House that Ruth Built would be vacated and demolished after the 2008 season. The last regularly scheduled game was held at the old Stadium, before 54,610 fans, on September 21. The Yankees' prospects for returning to the postseason were not good and a win that day was needed to keep them breathing — barely. They took a 7-3 lead over Baltimore, and Rivera was called on to close the game and the ballpark. Three groundouts did the trick. The Yankees were eliminated from postseason contention the following day.63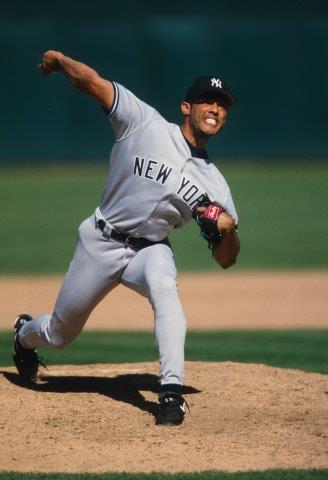 Through 12 games of the 2009 season, Rivera had allowed the same number of home runs as he had the previous season, four. After seven appearances in which he recorded four saves and didn't allow a run, he gave up homers in successive appearances on April 24 and April 29 at Boston and Detroit, respectively. Three games later, at Yankee Stadium on May 7, not only did Rivera yield two homers in a game against Tampa Bay, but the blasts by Carl Crawford and Evan Longoria came back-to-back. 64 Speculation arose about the 39-year old's health since he had undergone offseason surgery on the acromioclavicular joint in his right shoulder. His cutter was clocked at 92 miles per hour, down from his norm of 96, but Rivera wasn't worried. He was pitching in a new stadium that seemed to yield a disproportionately high number of home runs.65 He was able to get back on track; from June 7 through September 16, in 36 appearances, Rivera was flawless. 66 He was 28-0 in save opportunities, won three games, and didn't lose any. In those games, the team went a perfect 36-0. He struck out 36 and walked only nine in 36 1/3 innings. His ERA during the stretch was 0.50 and opposing batters were held to a .130 batting average. The Yankees, under manager Joe Girardi, who had replaced Torre in 2008, won 103 regular season games en route to the AL East championship.
In a June 28 victory over the Mets in Queens, Rivera became the second player in history to earn 500 saves (Trevor Hoffman had reached the plateau on June 6, 2007). In the same game, he recorded his lone career RBI on a bases-loaded walk. That July in St. Louis, Rivera pitched a perfect ninth inning to earn a record fourth All-Star Game save.
The Yankees defeated Philadelphia on November 4, 2009, to claim the organization's 27th World Series championship. On a makeshift podium in center field at Yankee Stadium, Rivera celebrated his fifth title. 67 He had been perfect in his five postseason save opportunities and yielded only one earned run in 16 innings—the only full-time closer who did not blow a save or lose a game in the 2009 postseason. After the previous playoff disappointments against Arizona and Boston, Rivera understandably reckoned this his favorite Series.68 It also marked a record fourth time he closed out the Fall Classic. On November 6, the ticker tape victory parade down the "Canyon of Heroes" in Manhattan marked the final one for "The Core Four"—Rivera, Jeter, Pettitte, and Posada. They had first played together at Columbus in 1994 and had won five rings together. Rivera went on to be named Pro Athlete of the Year by The Sporting News.
Rivera continued his supremacy at age 40 during the 2010 season, when he posted 33 saves with a 1.80 ERA. He notched his 42nd and final postseason save at Texas during Game One of the ALCS (which the Rangers won). He entered the game in the ninth inning after the Yankees had staged an improbable five-run rally to take a 6-5 lead. That offseason, Rivera signed a two-year, $30-million-dollar contract.69
The records continued to pile up. On May 25, 2011, Rivera pitched in his 1,000th game, the most by any pitcher with one team. On September 19 that year, against Minnesota, he recorded the 602nd save of his career, surpassing Hoffman for the all-time lead in that category. Panama's President, Ricardo Martinelli, called Rivera to offer congratulations.70 By the end of that season, the 41-year-old had 44 saves, becoming the oldest pitcher to record 40 saves in one season.71
As the 2012 season began, Rivera and Jeter were entering their 18th season together as Yankees. They were closing in on the record for two teammates being together, set by the Detroit keystone combination of Alan Trammell and Lou Whitaker. The following year, Rivera's final season, they equaled the Tiger tandem — but it nearly didn't happen.72 On May 2, 2012, during batting practice at Kauffman Stadium, Alex Rodriguez screamed, "Oh my God! Oh my God!" as Rivera, who was shagging fly balls, fell to the warning track in left field. he closer had torn his anterior cruciate ligament (ACL), suffered meniscus damage in his right knee, and suffered a blood clot in his calf on top of the torn ACL. He would not return for the rest of the season, and his career was in jeopardy. 73
Rivera's credo is that the Lord has a reason for everything, so after that terrifying evening in Kansas City, he chose to see a possible blessing in disguise when the blood clot was diagnosed. In less than two days, Yankee fans breathed a colossal sigh of relief when their indomitable closer announced he would pitch again.74 Once his recovery was complete, he and the Yankees agreed to a one-year contract, announced on November 29, worth $10 million.
Prior to his 24th spring training, Rivera formally announced that 2013 would be his last season. Teams around the majors paid tribute to him. In return, Rivera spent hours with selected groups of fans suffering disabilities and trauma and employees performing thankless jobs.75
In his final season, Rivera saved 44 games and went 6-2 with a 2.11 ERA.76 The last four outs he recorded in his career reduced his lifetime ERA to 2.209.
"It was tough. It was special. Seeing the fans sharing and both teams standing out of the dugout, managers, coaches, players — priceless."77 — Mariano Rivera, July 16, 2013.
Rivera took center stage one more time at the 2013 All-Star Game at the Mets' ballpark in Queens, Citi Field. At the beginning of the eighth inning, he entered to the sound of his long-running theme song, Metallica's "Enter Sandman." Over the years, Rivera had acquired any number of nicknames, including "Mo" and "The Sandman." As writer Will Levith noted, batters facing the cutter were "put right to bed."78 During the 1998 World Series against the Yankees, San Diego's Trevor Hoffman had been entering games with musical accompaniment, much to the delight of the spectators. In 1999, "Enter Sandman" was selected for Rivera.79
Rivera was the only man on the field. It was his moment. Players from both teams at the top steps of the dugout, along with fans in attendance gave Rivera a standing ovation. 80 Entering the game with a three-run lead, he tossed a scoreless inning in a game the American League went on to win. He became the only player be named MVP of a World Series (1999), League Championship Series (2003), and an All-Star Game (2013).
On September 18 at Toronto, with the tying and winning runs at second and third base, Rivera struck out J. P. Arencibia to collect the final save of his career. New York City Mayor Michael Bloomberg declared "Mariano Rivera Day" on September 22, 2013, and there was a pregame tribute for Rivera at Yankee Stadium. After Metallica performed a live rendition of "Enter Sandman," Mariano became not just the only active Yankee to have his uniform number — 42 — officially retired, but the final player to wear Jackie Robinson's universally retired number. The Rivera family and Rachel Robinson witnessed the ceremonies in Monument Park.81
The Yankees would finish the season on the road in Houston and would not be going to the postseason. It would have been wonderful for the New York fans to have seen Rivera's last appearance at Yankee Stadium result in a save, but it was not meant to be. On September 26, against Tampa Bay, the Yankees fell behind 4-0, and with one out in the eighth inning, manager Girardi summoned his old teammate for the last time. Rivera retired the two batters he faced in the eighth and returned to the mound in the ninth inning with the Yankees still trailing. After he watched Yunel Escobar's popup fall into the glove of Robinson Cano for the second out of the inning, Rivera turned around. Pettitte and Jeter had come to the mound to embrace him, and the crowd at the Stadium joined in spirit. As the most acclaimed relief pitcher departed for the final time, the tearful crowd of 48,675 repeatedly chanted "Ma-ree-ah-no!"82
Rivera struck out 1,173 opponents during regular season competition. He holds the all-time record for relief appearances by a Yankee with 1,105. He ranks fourth in major-league pitching appearances with 1,115, a record for right-handed pitchers. In seven World Series between 1996 and 2009, Rivera collected 11 saves and sported a 0.99 ERA. He recorded 42 saves in postseason play with an ERA of 0.70—both major league records. His 141 postseason innings are the equivalent of two seasons of work for a reliever. In postseason play, Rivera allowed only two homers, surrendered 21 walks (1.3 per nine innings), of which four were intentional, and struck out 110 batters (7.0 per nine innings).
Rivera's 2.209 ERA at the 1,000-inning threshold ranks him 13th all-time. Of the 12 men ahead of him, only Walter Johnson pitched as recently as 90 years prior to Rivera's last pitch. He pitched more than one full inning in 199 out of his 652 career saves to rank 11th in career "long saves." 31 of his 42 postseason saves were long saves, putting him atop the list in this category as well.
Mariano and Clara reside in Westchester County, outside of New York City. In 2009 they founded the Iglesia Refugio de Esperanza (Refuge of Hope Church). Clara serves as the pastor. At first worship took place at one of the Riveras' former homes, but in 2014 the congregation renovated and moved into a church building that formerly served as the home of the North Avenue Church in New Rochelle. The Riveras have raised three sons: Mariano III, Jafet, and Jaziel.83 Mariano III was drafted in the 29th round by the Yankees in the 2014 MLB draft, and in the fourth round by Washington in 2015. He signed with Washington and played parts of four seasons in their minor-league system before he decided to step away from baseball in May 2018.
Along with church involvement, Rivera is active in philanthropic causes for impoverished families in the United States and Panama. In 2018, he also was appointed to the President's Council on Sports, Fitness & Nutrition (PCSFN).
On January 22, 2019, Mariano Rivera was elected to the Baseball Hall of Fame in his first appearance on the ballot. Quite in keeping with his peerless career, and as the pitcher who forever defined the role as "closer," he became the first member of the HOF to be elected unanimously. He received votes on all 425 ballots cast by members of the BBWAA.
This biography was brought to you by another number: 27. "You got to get 27 outs to win." As Dom Amore of the Hartford Courant repeated this oft-quoted line, he reminded his readers that "no one has gotten the last out as often, as reliably, or with such matter-of-course efficiency as Mariano Rivera."84 Four times, the last out came in the World Series, the last time on November 4, 2009 — the Yankees' 27th World Championship.
And the final words go the man whose identity has been and will always be "The Closer."
"I am a simple man who measures his impact by being a humble servant of the Lord and trying to do my best to treat people — and play the game — in the right way."85 — Mariano Rivera, 2014.
Last revised: July 11, 2019
Acknowledgments
Preliminary research and identification of sources was done by Neal Poloncarz. This biography was reviewed by Warren Corbett, fact-checked by Kevin Larkin, and edited by Rory Costello.
Sources
In addition to the sources shown in the notes, the author used Baseball-Reference.com and the following books.
Florea, Jesse with Mike Yorkey. Playing with Purpose: Mariano Rivera, The Closer Who Got Saved, (Uhrichsville, Ohio, Barbour Publishing, 2013)
Jaffe, Jay. The Cooperstown Casebook: Who's in the Baseball Hall of Fame, Who Should Be In, and Who Should Pack Their Plaques, (New York, St. Martin's Press, 2017)
King, George. Unbeatable: The Historic Season of the 1998 World Champion New York Yankees (New York: Harper-Collins, 1998)
Rosen, Charley. Bullpen Diaries: Mariano Rivera, Bronx Dreams, Pinstripe Legends, and the Future of the New York Yankees (New York: Harper-Collins, 2011)
Notes
1 Alfred Santasiere III, "Enter Sandman," Yankees Magazine, The New York Yankees, Vol. 28-3, May 2007, 36.
2 Nathan Maciborski, "Head of the Class," Yankees Magazine, February 5, 2019.
3 Wayne Coffey and Mariano Rivera, The Closer (New York: Little, Brown, and Company, 2014), 88-89.
4 Ibid.
5 Tom Verducci, "Mariano Saves," Sports Illustrated, October 5, 2009, https://bit.ly/2KCQNe1.
6 James Traub, "Mariano Rivera, King of the Closers," New York Times Magazine, June 29, 2010, https://nyti.ms/2P87IWq;
7 Christian Red, "Modern Yankee Heroes. Yankees' Humble Hero," New York Daily News, March 14, 2010, https://nydn.us/2r7xZux; .
8 Scott Miller, "Mariano Rivera: Birth of the Cutter was 'Gift from God' (Part 4 of 5)," CBS Sports, July 14, 2013, http://www.cbssports.com/mlb/news/mariano-rivera-birth-of-the-cutter-was-gift-from-god-part-4-of-5/
9 Michiko Kakutani, "Mariano Rivera: A Zen Master With a Mean Cutter," New York Times, September 28, 2013. https://search.proquest.com/nytimes/docview/1728300472/BE8C777347C24A53PQ/1?accountid=46995
10 Marty Appel, Pinstripe Empire: The New York Yankees from Before the Babe to After the Boss (New York: Bloomsbury USA, 2012), 501; .
11 A.J. Hermann, "Mariano Rivera Becomes All-Time MLB Saves Leader with 602nd Career Save Today in 2011," YES Network, September 19, 2015 https://bit.ly/2SjWWhX,;
12 Appel, Pinstripe Empire, 501.
13 John Lott, "For Blue Jays' Coach Sal Fasano, Catching Mariano Rivera was 'an Absolute Pleasure'," National Post, September 19, 2013, http://bit.ly/2OOmsuG;
14 Joe Smith, "Fame Hasn't Changed Yankees' Mariano Rivera," The Tampa Bay Times, August 22, 2013, https://www.tampabay.com/sports/baseball/rays/fame-hasnt-changed-yankees-mariano-rivera/2137811
15 Traub, "Mariano Rivera, King of the Closers"
16 Coffey and Rivera, The Closer, 15.
17 Coffey and Rivera, The Closer, 3.
18 Associated Press, "Tragedy at Sea Put Mariano Rivera on Path to Hall of Fame," New York Post, September 20, 2013, https://nyp.st/2r9loXO.
19 Coffey & Rivera, The Closer, 31-32.
20 Jack Curry, "Scout Saw Effortless Ability in Rivera." New York Times, July 5, 2009,
https://www.nytimes.com/2009/07/06/sports/baseball/06scout.html,.
21 Coffey and Rivera, The Closer, 34;
22 Curry, "Scout Saw Effortless Ability in Rivera"
23 Joel Sherman, Birth of a Dynasty: Behind the Pinstripes with the 1996 Yankees, (New York: Rodale Books, 2006), 5.
24 Judith Levin, Baseball Superstars: Mariano Rivera, (New York: Chelsea House, 2008), 20.
25 Jon M. Fishman, Mariano Rivera, (Minneapolis: Lerner Publications, 2014), 13.
26 Phil Pepe, Core Four: The Heart and Soul of the Yankees Dynasty (New York: Triumph Books 2014), 4.
27 Coffey and Rivera, The Closer, 44
28 Sherman, Birth of a Dynasty, 18.
29 Coffey and Rivera, The Closer, 53
30 Coffey and Rivera, The Closer, 58-61
31 Joel Sherman, "Yankees Closer Rivera Took Unbelievable Journey." New York Post. April 2, 2012, https://nyp.st/2BAEagG,
32 Sherman, Birth of a Dynasty, 18.
33 Ibid.
34 Jack Curry, "Last-Place Yankees are Playing That Way," New York Times, June 7, 1995, https://nyti.ms/2KH8Sr9,
35 Coffey and Rivera, The Closer, 70-72.
36 Sherman, Birth of a Dynasty, 18-19
37 Dave D'Alessandro, "Gene Michael, the Yankees GM who Pondered Trading Mariano Rivera, Recalls the Early Days of an Iffy Prospect," Newark Star-Ledger, September 22, 2013; https://www.nj.com/yankees/2013/09/gene_michael_the_yankees_gm_who_pondered_trading_mariano_rivera_recalls_the_early_days_of_an_iffy_pr.html .
38 Mark Simon, The Yankees Index, Every Number Tells a Story, (Chicago: Triumph Books, 2016), 66.
39 Nick Eaton, "Report: Seattle Mariners Almost Got Mariano Rivera in 1996," Seattle Post-Intelligencer, March 15, 2013 https://bit.ly/2SeOQHa; .
40 Corcoran, "42 Things You Need to Know about Mariano Rivera.".
41 John Harper and Bob Klapisch, Champions! The Saga of the 1996 New York Yankees, (New York: Villard, 1996), 110  
42 Tim McCarver (with Danny Peary), Tim McCarver's Baseball for Brain Surgeons and Other Fans, (New York, Random House, 1998), 137
43 Bryan Hoch, "Betances Breaks Mo's Single-Season K's Mark by Reliever," MLB.com, September 18, 2014, https://atmlb.com/2QkJfSy.
44 Alfred Santasiere III, "Yankee's Magazine: Enter Sandman," MLB.com, August 12, 2016, https://www.mlb.com/news/mariano-rivera-dominates-in-bullpen-debut-1996/c-194939376.           
45 Coffey and Rivera, The Closer, 86-87.
46 Ibid., 92-93.
47 Corcoran, "42 Things You Need to Know About Mariano Rivera."
48 Joe Torre and Tom Verducci, The Yankee Years, (New York: First Anchor Books, 2010), 64; .
49 AJ Cassavell, "Mo Put Past Behind Him in Clinching '98 ALCS," MLB.com, August 29, 2013, https://atmlb.com/2E0IJDs
50 New York Post, Mariano Rivera: Saving Grace (Chicago, Triumph Books, 2013), 6.
51 AJ Cassavell, "Mo Locked Down '99 Series MVP with Game 4 Outing," MLB.com; August 31, 2013. https://atmlb.com/2E4v9yQ
52 Buster Olney, "Yanks and Rivera Agree on $39.99 Million Deal," New York Times, February 17, 2001, , https://www.nytimes.com/2001/02/17/sports/baseball-yanks-and-rivera-agree-on-39.99-million-deal.html
53 Scott Bordow, "New York Yankees Closer Mariano Rivera Forever Tied to Arizona Diamondbacks Title," azcentral. March 8, 2013, http://bit.ly/2LsuR80;
54 Torre and Verducci, The Yankee Years, 157-162.
55 Appel, Pinstripe Empire, 523.
56 Coffey and Rivera, The Closer, 156.
57 Christian Red, "Modern Yankee Heroes: From Humble Beginnings, Mariano Rivera Becomes Greatest Closer in MLB history"; New York Daily News; March 13, 2010;, https://nydn.us/2uS13az.
58 Coffey and Rivera, The Closer, 166-167.
59 Coffey and Rivera, The Closer, 171-173.  
60 Tyler Kepner, "Fellow Pitchers Feel Rivera's Red Sox Pain," New York Times, April 8, 2005.https://www.nytimes.com/2005/04/08/sports/baseball/fellow-pitchers-feel-riveras-red-sox-pain.html
61 Mark Feinsand; "Mariano Rivera Takes a 3-year Deal for $4 million from the Yankees," New York Daily News November 20, 2007,, https://nydn.us/2uA3AXW;
62 Coffey and Rivera, The Closer, 183;.
63 Associated Press, "For Final Game at Yankee Stadium, Yanks Win to Prevent Playoff Elimination," ESPN; September 22, 2008 http://www.espn.com/mlb/recap/_/id/280921110
64 Tyler Kepner, "Rare Collapse by Rivera Sends Yankees to Fifth Straight Loss," New York Times, May 7, 2009; https://www.nytimes.com/2009/05/08/sports/baseball/08yankees.html
65 Appel, Pinstripe Empire, 565-566.
66 Lou Hernandez, Baseball's Great Hispanic Pitchers: Seventeen Aces from the Major, Negro and Latin American Leagues (Jefferson, North Carolina, McFarland, 2014), 255.
67 Jack Curry, "Rivera Nearing 40, Wants to Play Five More Seasons," New York Times, November 5, 2009. https://www.nytimes.com/2009/11/06/sports/baseball/06yankees.html
68 Coffey and Rivera, The Closer, 217.
69 Michael S. Schmidt, "Rivera and Yanks Near Two-Year Deal," New York Times, December 3, 2010, https://www.nytimes.com/2010/12/03/sports/baseball/03rivera.html.
70 Anthony McCarron and Kristie Ackert; "Mariano Rivera Proud of Saves Milestone but has Already Moved on with Focus on Yankees Playoff Hopes," New York Daily News, September 21, 2011, https://www.nydailynews.com/sports/baseball/yankees/mariano-rivera-proud-saves-milestone-moved-focus-yankees-playoff-hopes-article-1.956444
71 Paul Casella, "Mo's 40th Save in 2011 One for the Ages," MLB.com, September 24, 2015. https://atmlb.com/2R3PWIY;
72 Wendy Thurn, "The End of an Era in the Bronx," September 17, 2011 https://www.sbnation.com/2011/9/17/2427465/jeter-posada-rivera-end-of-an-era-yankees.
73 Bill Madden, "Yankees' Mariano Rivera Grateful He Is the One Being Saved This Time as Blood Clot is Discovered," New York Daily News, May 10, 2012 ;
74 Wallace Matthews, "Mariano Rivera Says He'll be Back," ESPN; May 4, 2012; https://es.pn/2M1ayQw;
75 Coffey and Rivera, The Closer, 244-248; .
76 Jayson Stark, "Mariano Rivera: A 21-stat salute," ESPN, September 25, 2013.
77 Mike Fitzpatrick, "Mariano Rivera Enters Early, Helps American League Win All-Star Game," Kansas City Star, July 16, 2013, https://bit.ly/2UY42dZ,
78 Will Levith,"Mariano Rivera's 'Enter Sandman' and the History of the Baseball Walk-up Song," InsideHook.com, May 23, 2017. https://www.insidehook.com/article/sports/exit-light-enter-game-enter-sandman-history-baseball-walk-song
79 Coffey and Rivera, The Closer, 106-107.
80 Coffey and Rivera, The Closer, 249-250.
81 Coffey and Rivera, The Closer, 257.
82 Ronald Blum, "Mariano Rivera Removed By Derek Jeter, Andy Pettitte In Final Appearance at Yankee Stadium," Huffington Post, November 26, 2013, http://www.huffingtonpost.com/2013/09/26/mariano-rivera-cries-pettitte-jeter-video_n_3999748.html
83 Coffey and Rivera, The Closer, 261-264
84 Dom Amore. "The Master of the Final Out: Yankees' Closer, Nearing His Final Game, Preaches and Practices 'Mental Toughness'," Hartford Courant, September 22, 2013: E-3.
85 Coffey and Rivera, The Closer, 219.
Born
November 29, 1969 at Panama, Panama (Panama)
If you can help us improve this player's biography, contact us.
https://sabr.org/sites/default/files/Rivera%20Mariano%203703.99_Act_NBLPonzini%281%29.jpg
600
800
admin
/wp-content/uploads/2020/02/sabr_logo.png
admin
2019-07-12 01:27:21
2022-03-02 10:11:09
Mariano Rivera