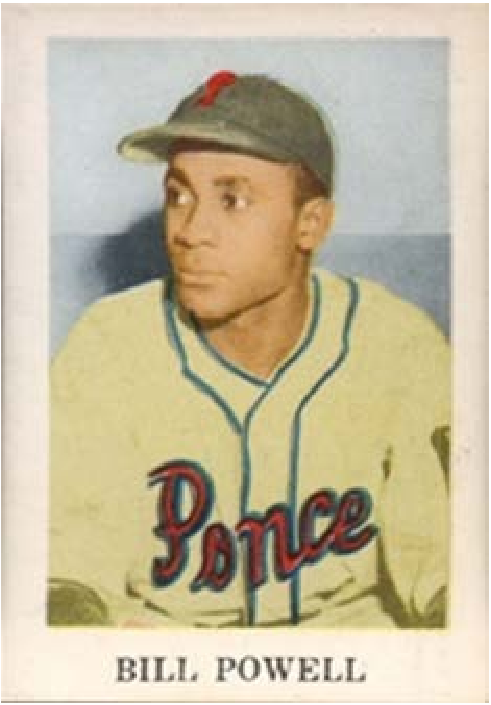 ---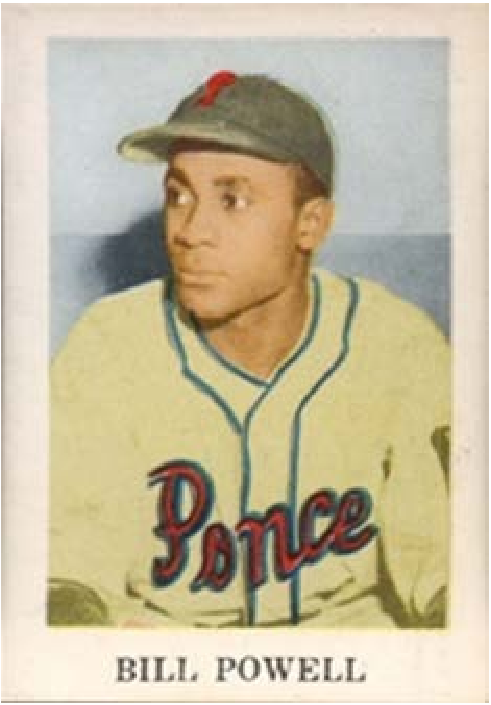 William H. Powell is not a household name like Jackie Robinson, Larry Doby, or Satchel Paige. He never matriculated into the majors, is not listed in the pantheon of Negro League greats, and failed to acquire a nickname other than Bill. He had a good fastball and claimed, "I was the hardest-throwing pitcher on the team" [Birmingham Black Barons], though he was not noted as a strikeout artist.1 While statistical accounting in the Negro Leagues and in some minor leagues is notoriously sketchy – at times incomplete and often contradictory between sources – Powell is probably the most underrated, underappreciated, and least-known pitcher who may have won as many as 250 games over the course of his Negro League, minor-league, and winter-league careers.
In looking back on his lengthy career, Powell consistently maintained two narratives throughout his numerous interviews. The first was that, despite the rigors of bus travel through the segregated South in the mid-1940s and early 1950s, his memories of his times with the Black Barons were mostly positive. He recalled, "It was tough then, man: Segregation was bad." Some restaurants refused to serve him and his teammates but over the years they found others that would. They developed something of a network of "mom's restaurants." "If they knowed we was coming," he explained, they would send customers away, explaining that "We don't have any more food," and provide the Black Barons with "good, home-cooked food."2 The other consistent theme was that he took great pride in his pitching acumen. He once noted, in all sincerity, that he "was the winningest pitcher just about everywhere" he went.3
William Henry "Bill" Powell was born on May 8, 1919, to Jim and Thelma Watson Powell in Comer, Georgia.4 Little is known about his family, but they moved to Birmingham, Alabama, when he was 9 years old.5 By age 15, Powell started to play baseball in a Birmingham YMCA League. At 17 he was playing semipro baseball for the Twenty-sixth Street Red Sox, and then he played for the well-known American Cast Iron Pipe Company (ACIPCO) team in Birmingham's Industrial League while working in the company's factory.6
As was the case with many baseball players in both white and black leagues, World War II took some years off Powell's career. In 1942 he was drafted into the US Army, and he served through the end of 1945. While in the military, Powell played for his unit's baseball team, presumably as a pitcher. After his discharge he returned to Birmingham and received offers to play baseball from several semipro and professional teams.  Powell ultimately opted in favor of his hometown Black Barons, for whom he played from 1946 through 1950, when he had a falling-out with owner Tom Hayes.7
In his 1946 rookie season with the Black Barons, Powell is credited with posting a 4-5 mound ledger.8 His performance in 1947 began to garner attention for the 6-foot-2-inch, 195-pound right-hander as he completed the Negro American League regular season with a perfect 7-0 record; Powell, who understandably also liked to count nonleague games in his total, claimed a total of 19 victories for the season.9
As the 1948 season began, the Black Barons had high hopes for claiming the NAL pennant, and Powell received the assignment to start the league opener against the defending champion Cleveland Buckeyes on May 1 in front of 8,000 frenzied fans at Birmingham's Rickwood Field. He did not disappoint as he pitched a complete game to earn the win in Birmingham's 11-2 triumph.10
Powell and the Black Barons were off and running. On May 16 he pitched seven-hit ball in a 5-0 shutout victory over the Indianapolis Clowns in Birmingham; the press noted, "It was the third league triumph and the first shutout for the lanky mound star who fanned eight Clowns."11 Less than a week later, on May 20, he victimized the Clowns again, this time pitching no-hit ball for 6⅔ innings before settling for an 8-4 complete-game win at Victory Field in Indianapolis.12
By June, Powell had a 5-0 record that was tops among all NAL pitchers. Dating back to the previous season, he was 12-0 in league play over almost 1½ seasons, and the press began to extol his virtues:
"Big league material, Powell has speed, savvy, confidence in himself and his teammates. His swift breaking curve ball can be carefully delivered from many angles as his strikeout ball. His sole weakness is in bases on balls, arising from the fact that he is a 'spot' pitcher. Above all, Powell does not ruffle under adverse conditions, for he is at his best with men on base."13
The Black Barons won the NAL's first-half championship. On July 20 they had a 42-16 record in league play and, according to the Howe News Bureau, were tops in the NAL in team hitting, team fielding, and team pitching.14 At that point in the season, it was noted, "Bill Powell is the leading man in the pitching department with 10 wins and one loss."15
Birmingham's "leading man" was selected as the starting pitcher for the West team in the first of that season's two East-West All-Star Games, which was played at Chicago's Comiskey Park on August 22. Though two East-West Games were played some years – the second game in 1948 was held at Yankee Stadium on August 24 – the Comiskey Park game was the highlight of every Negro League season and drew the largest crowds. In front of 42,099 spectators, Powell earned the win by pitching three scoreless innings in the West's 3-0 triumph; he allowed one hit, walked one batter, and uncorked a wild pitch while also registering two strikeouts.16
The Kansas City Monarchs won the NAL's second-half championship and faced the Black Barons to determine who would represent the league in the Negro League World Series. Powell, who had finished the season with an 11-3 record and a 3.81 ERA in league play, started two games in the hard-fought series.17 In Game Three, played on September 15 at Martin Field in Memphis, Tennessee, Powell pitched a complete game and earned the victory when left fielder Jim Zapp hit a two-run homer in the bottom of the ninth inning to win the game, 4-3.18
Powell started the official Game Six – the September 20 game had been rained out, ruled a tie, and would not be made up – on September 22 at Kansas City's Blues Stadium. He took a 3-2 lead into the ninth inning but began to tire, allowing the first two Monarchs to reach base. Birmingham manager Piper Davis sent Jimmie Newberry to the mound in relief, a move that backfired when Hank Thompson clouted Newberry's first pitch for a three-run, game-winning homer that saddled Powell with the loss and tied the series at three games apiece. Birmingham claimed the NAL pennant with a 5-1 victory the next day and faced the Homestead Grays in what became the last Negro League World Series.
Powell started Game Two of the World Series on September 29 at Rickwood Field. The Black Barons struck first and gave their starter a quick 2-0 lead. Powell protected the lead until the top of the sixth inning, when the bottom fell out and he allowed all five Grays runs in what became a 5-3 loss. On October 5 Powell took the mound in Game Five at Rickwood Field with the Black Barons in need of a win to extend the series. The Grays struck for two runs in the first inning of what became a back-and-forth game. Powell lasted five innings and surrendered no additional runs, but the Grays prevailed, 10-6, in 10 innings to capture the championship.
The 1948 Negro League World Series provides a watershed moment in black baseball history; it was the last of its kind. Jackie Robinson's ascension into the majors in 1947 had initiated the pilfering of the best Negro League players by major- and minor-league franchises, which led to the Negro Leagues' eventual demise. Though he could not have known it at the time, Powell would go down in history as one of the two starting pitchers in the last-ever Negro League World Series game.
Although Birmingham did not win the World Series in 1948, it had been a successful season for the team and for Powell personally. Of the three Black Barons pitchers who registered more than 120 innings pitched in 1948, Powell finished second in wins (Newberry led with 14, though he pitched 12 more games), second in winning percentage at .786 (having pitched 10 more innings than Alonzo Perry, whose 10-2 record led all pitchers with an .833 percentage), and second in ERA at 3.81 (to Newberry's outstanding 2.18).19
The 1948 season was also the first of three that marked Powell and young Willie Mays as teammates on the Black Barons. A half-century later, Powell gave a humorous description of Mays while acknowledging him as the greatest player he had ever seen, saying, "Willie Mays. He's the best. I ain't never seen a ballplayer like that in my life. When he was comin' up, a li'l ol' boy, his pants was too big for him, the bat was too heavy."20 In spite of the fact that Mays did not look the part of a professional ballplayer at age 17 in 1948, Powell always told stories about how amazed he had been by Mays's speed in the outfield and his strong arm.
The Negro National League disbanded after the 1948 World Series, and the NAL absorbed four of the former NNL teams and realigned itself into two five-team divisions. The Black Barons played the 1949 season as members of the NAL's Western division, which was won by the Monarchs; Birmingham finished in third place with a 45-39 record.21 Powell posted an 11-11 record with a 3.61 ERA and led the Black Barons staff in innings pitched (182) and strikeouts (124).
Though the 1949 season resulted in an average record for Powell on the field, he had a stellar off-field moment when he married Odessa Leon Perry on June 20. Powell later related the story of how the couple met:
"She used to come to the ballpark with Piper's wife 'cause Piper was her brother-in-law, and when she came home from school breaks she watched me two years. I said, 'You been sittin' in that ballpark watchin' me for two years.' I said, 'What did you want with me out of all them fine doctors and lawyers?' She said, 'I don't know. I loved you.' We stayed together 47 years [until Odessa's death on June 28, 1997]."22
Powell also began to pitch in the winter leagues in 1949. He explained, "[I]f you're a good pitcher, they get you in the winter time to play overseas."23 Powell first pitched for Puerto Rico's Ponce and Mayagüez teams in the 1948-49 season, registering a 7-6 record and 2.83 ERA.24 In the inaugural Caribbean Series, in 1949, he earned the only win for Mayagüez and thereby recorded the first Caribbean Series win by a Puerto Rican team. In 1951, Powell pitched 3⅓ innings of one game for the Santurce Crabbers, which was enough to make him a participant on Puerto Rico's first Caribbean Series-winning team.25 He also pitched in the Cuban Winter League in 1949-50 (1-4, 5.03 ERA for Marianao) and 1952-53 (3-2, 3.86 ERA for Cienfuegos).26
In 1950, both Powell and the Black Barons team rebounded with fine seasons. Powell finished at 15-4 with a 3.00 ERA and again led the squad in innings pitched (162) and strikeouts (110).27 The Black Barons' record in NAL play that year was 52-25-1, a .675 winning percentage, but the team finished second to the Monarchs in the NAL Western Division.28 Powell had pitched well enough to be selected to participate in the East-West All-Star Game for the second time in his career. He returned to Comiskey Park for the August 20 game (there was only one that year) and again pitched three innings. This time, however, he pitched the final three innings, rather than the first three as he had in 1948, and allowed one run as his West team prevailed, 5-3. Another sign of the Negro Leagues' continuing decline was that only 24,614 fans were in attendance in 1950, compared with the 42,099 who had been on hand at Comiskey Park in 1948.29
After his stellar 1950 campaign for the Black Barons, Powell got the attention of Organized Baseball but could not find a team. According to Powell, the Reds, the White Sox, and even the Dodgers all wanted him, but the major-league contract never came. "All of 'em was after me," he told interviewer Brent Kelley, "but I don't know, they just looked me over."30 He ended up spending the next three years, 1951-53, playing for teams affiliated with the Chicago White Sox. In 1951 he signed a contract with the Sacramento Solons of the Triple-A Pacific Coast League, where he lost his only decision and was soon optioned to the Class-A Colorado Sky Sox, for whom he posted a 14-8 record with a 4.69 ERA and 157 strikeouts.31
Powell split the 1952 season between Toledo and Charleston of the Triple-A American Association.32 It was a disastrous campaign in which he finished 5-15 with a 5.09 ERA.33 Once again, however, he rebounded with a 14-9 record and 3.06 ERA for the Charleston Senators in 1953.34 A game account of Charleston's 2-0 victory over the Indianapolis Indians on September 4 touted Powell's four-hit pitching "before the largest crowd [7,163] in the Senators' short American Association history."35
In 1954 Powell pitched well enough to get the attention of the Cincinnati Reds, who signed him to participate in their spring-training camp; however, he was optioned after spring training. Consequently, Powell split the 1954 season between the Triple-A International League's Toronto Maple Leafs and the Havana Sugar Kings, going a combined 10-8 for the season and posting a 4.23 ERA.36 At Toronto, he played alongside Sam "Jet" Jethroe and pitched to Elston Howard, the first African-American to play for the New York Yankees. In 1955 Powell began the season with Havana, where he was 3-4 with a 5.28 ERA before returning to Charleston for a second stint there. He did not fare much better with the Senators, going 3-10 and 5.15 to give him a season totals of 6-14 and 5.19.37
Powell started the 1956 season with the same lack of success he had experienced the previous year, going 1-3 with a 5.74 ERA for the San Antonio Missions of the Double-A Texas League. He moved down to Class-A ball and finished the season with the Savannah Redlegs for whom he went 8-12 but with a much-improved 3.14 ERA.38 Powell was still with Savannah at the outset of 1957, but he jumped the team to join the Nuevo Laredo Tecolotes of the Mexican League. He finished his sole season in Mexico with a 3-7 record and a 3.96 ERA.39 The following season was the last in which Powell logged considerable playing time. He was 39 years old in 1958, when he posted a 7-8 record with a 3.70 ERA in 141 innings for the Class-A Knoxville Smokies.40
Powell made one appearance for the Class-A Asheville Tourists in 1959, but spent the majority of the year and all of 1960 away from Organized Baseball. In the fall of 1960, he was a member of a barnstorming team. On November 5 he was the winning pitcher as the American League Negro All-Stars defeated their National League counterparts, 7-6, at Spar Stadium in Shreveport, Louisiana. Powell gave up nine hits and all six runs in earning a complete-game victory.41 In 1961 he attempted a comeback with the Class-A Charlotte Hornets, but after he posted a 1-1 record with a 5.62 ERA over 24 innings, his professional baseball career was over.42
Powell remained remarkably injury-free for most of his career, which is especially impressive given the fact that he pitched for 15 seasons. Given his total time in baseball and the fact that he sometimes played year-round, it is possible that Powell did in fact win 250 or more games. Had his early development not been hindered by three years of wartime service, he might have developed into a true major-league prospect. As it stands, Powell expressed that he never had any regrets about his career and would have done it all over again.43
Bill and Odessa Powell spent the remainder of their lives together in Birmingham. Powell adored his wife, saying, "She made me. You won't see two people married like we were. She was a teacher and I had no kind of formal education."44 They never had children, apparently because Odessa was unable to bear any, but Powell was pragmatic about that circumstance, revealing, "That use to hurt me so bad, but I found out there's thousands and thousands of women don't have children."45
After his baseball career ended, Powell found work as a sales representative for the Schlitz Brewing Company. He eventually retired from Schlitz as a sales supervisor in 1987.46 Bill Powell died on August 21, 2004, and is buried beside his beloved Odessa in Birmingham's Elmwood Cemetery.
This biography appears in "Bittersweet Goodbye: The Black Barons, the Grays, and the 1948 Negro League World Series" (SABR, 2017), edited by Frederick C. Bush and Bill Nowlin.
Sources
The game accounts of the 1948 NAL Playoffs and World Series were provided through the research done by SABR members Japheth Knopp and Rich Puerzer, who have written articles on those respective series, and from descriptions in John Klima's book Willie's Boys: The 1948 Birmingham Black Barons, the Last Negro League World Series, and the Making of a Baseball Legend (Hoboken, New Jersey: John Wiley & Sons, Inc., 2009).
Notes 
1 Brent Kelley, The Negro Leagues Revisited: Conversations with 66 More Baseball Heroes (Jefferson, North Carolina: McFarland, 2000), 219.
2 Kelley, 217.
3 Kelley, 216.
4 The year 1926 can be found listed as Powell's birth year in a number of sources; however, Powell's marriage certificate lists his age as 30 at the time of his marriage in June 1949. His obituary also gives 1919 as his birth year.
5 Larry Powell, Black Barons of Birmingham: The South's Greatest Negro League Team and Its Players (Jefferson, North Carolina: McFarland, 2009), 151. As is the case with Powell's birth year, there is also a discrepancy over his birthplace, with some sources listing it as West Birmingham, Alabama; however, Comer, Georgia, is given as his place of birth on his marriage certificate. His father, Jim Powell, had been born on July 5, 1888, in Georgia (where exactly is unknown) and died in July 1975 in Birmingham, Alabama. Bill Powell had at least one sibling, a sister named Mary Elizabeth, who was still living at the time of his death; it is unknown whether he had other siblings who preceded him in death.
6 Kelley, 215.
7 Ibid.
8 James A. Riley, The Biographical Encyclopedia of the Negro Baseball Leagues (New York: Carroll and Graf Publishers Inc., 1994), 640.
9 "Bill Powell Sparkling for Birmingham Club on Mound," Pittsburgh Courier, June 5, 1948: 15. The 7-0 record comes from the contemporaneous Courier article. Both James A. Riley and The Negro Leagues Book, edited by Dick Clark and Larry Lester (Cleveland: SABR, 1994), 329, give his record as 5-0.
10 "Birmingham Wins Opener Before 8,000," Pittsburgh Courier, May 8, 1948: 15.
11 "Birmingham Rolls Over Clowns Twice," Pittsburgh Courier, May 22, 1948: 14.
12 "Barons Protect Early Lead to Top Clowns," Pittsburgh Courier, May 21, 1948: 29.
13 Emory O. Jackson, "Bill Powell Rated Best Top Hurler in America," Indianapolis Recorder, June 5, 1948: 11.
14 "Barons, First Half Negro Champions, Here Thursday," Newark (Ohio) Advocate, July 20, 1948: 8.
15 Ibid.
16 Larry Lester, Black Baseball's National Showcase: The East-West All-Star Game, 1933-1953 (Lincoln: University of Nebraska Press, 2001), 313.
17 Kelley, 220.
18 Two items are worth noting about this game: 1) It was held in Memphis because Rickwood Field was being used by the minor-league Birmingham Barons, and 2) After the passage of almost a half-century of time, Powell's memory of the game was a bit faulty. In his interview with Brent Kelley, he remembered the NAL playoff series as the World Series, the score of this game as 3-2, and this game as the clincher. He did remember correctly that the game was won on Zapp's home run in the bottom of the ninth. (See Kelley, 218).
19 "Birmingham Black Barons," The Negro Southern League Museum Research Center, negrosouthernleaguemuseumresearchcenter.org/Portals/0/Birmingham%20Black%20Barons/Statistics%20-%20Birmingham%20Black%20Barons.pdf, accessed November 19, 2016-March 11, 2017.
20 Ben Cook, "Willie Powell Interview," 1995, Birmingham Public Library Digital Collections, cdm16044.contentdm.oclc.org/cdm/ref/collection/p15099coll2/id/7, accessed March 11, 2017.
21 "League and Black Barons Team Standings," The Negro Southern League Museum Research Center, negrosouthernleaguemuseumresearchcenter.org/Portals/0/Birmingham%20Black%20Barons/League%20and%20Black%20Barons%20Team%20Standings.pdf, accessed March 11, 2017.
22 Kelley, 219. Bill and Odessa Powell were actually married for 48 years (June 20, 1949 – June 28, 1997).
23 Kelley, 216.
24 Riley, 640.
25 Jorge S. Figueredo, Cuban Baseball: A Statistical History, 1878-1961 (Jefferson, North Carolina: McFarland, 2003), 346.
26 Figueredo, 327, 371.
27 "Birmingham Black Barons," The Negro Southern League Museum Research Center.
28 "League and Black Barons Team Standings," The Negro Southern League Museum Research Center.
29 Lester, 349.
30 Kelley, 217.
31 Kelley, 220.
32 Powell is listed on the Black Barons' 1952 roster in several sources – including Riley's and Kelley's books and the Negro Southern League Museum Research Center's website – but no verification for his return to the team for part of that season can be located. Powell himself said that he and owner Tom Hayes had a falling out in 1950 (see Kelley, 215), so it seems unlikely that he would have returned to the team. The only available statistics from 1952 show Powell to have been in the minor leagues that year.
33 "Bill Powell," Baseball-Reference.com, http://www.baseball-reference.com/register/player.fcgi?id=powell006wil, accessed March 11, 2017.
34 Ibid.
35 "Sens Blank Hoosiers," Louisville (Kentucky) Courier-Journal, September 4, 1953: 38.
36 "Bill Powell," Baseball-Reference.com.
37 Ibid.
38 Ibid.
39 Pedro Treto Cisneros, The Mexican League: Comprehensive Player Statistics, 1937-2001 (Jefferson, North Carolina: McFarland, 2002), 477.
40 "Bill Powell," Baseball-Reference.com.
41 Bill Baker, "By 7-6 Count, American League Gets Nod in Exhibition Here, Shreveport Times, November 6, 1960: 50.
42 "Bill Powell," Baseball-Reference.com.
43 Cook, "Willie Powell Interview."
44 Kelley, 219.
45 Kelley, 220.
46 Powell, 153.
Born
May 8, 1919 at Comer, GA (US)
Died
August 21, 2004 at Birmingham, AL (US)
If you can help us improve this player's biography, contact us.
https://sabr.org/sites/default/files/PowellBill.PNG
600
800
admin
/wp-content/uploads/2020/02/sabr_logo.png
admin
2015-12-18 13:08:44
2021-09-17 01:07:08
Bill Powell