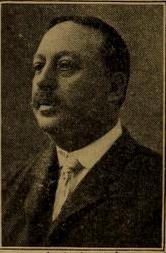 ---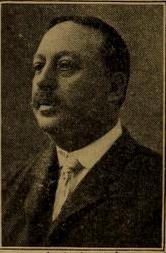 Bill Shettsline was the most identifiable face of the Philadelphia Phillies during their first half-century. After joining the team in 1884 as a ticket salesman, he soon became team secretary, before being suddenly thrust into a managerial role in 1898. Reckoning with cheap ownership, unruly players, and a baseball war, Shettsline nonetheless achieved a .548 winning percentage in his four-plus seasons leading the team. (Only Charlie Manuel has a higher winning percentage leading the franchise for at least as many games as Shettsline did.) After returning to the front office in 1903, Shettsline served the team for another 24 seasons, including a four-year stint as its president.
William Joseph Shettsline was born on October 25, 1863, in Philadelphia. His parents, John and Elizabeth, were native Philadelphians. William was the fourth of their five children. John worked as a coach painter.
After graduating from high school, William clerked at John Rogers's law office. Rogers, along with Al Reach, was a minority partner in the Phillies, a franchise that joined the National League in 1883. The next season, the Union Association arrived and planted a team — the Keystones — in Philadelphia. One of Rogers's clients, a Keystones investor, quietly recruited the youngster for the shoestring operation. Shettsline sold tickets, paid visiting teams their share of the gate, and distributed whatever slight monies were available to the players. The Keystones went under that August, but Shettsline helped facilitate the sale of two of its stars, outfielder Buster Hoover and catcher Jack Clements, to the Phillies. Shettsline also came over to the Phillies, serving as the "financial custodian of the grandstand" at the team's Recreation Park.1
The highly respected Harry Wright managed the Phillies in this era. Charlie Ferguson, remembered decades later by Shettsline as "the greatest ball player who ever lived," starred as both a pitcher and position player.2 In 1887 the team moved into the Huntington Street Grounds, later known as the Philadelphia Ball Park, then as the Baker Bowl. Philadelphia fell just short of the pennant that season. Ferguson died of typhoid fever the next spring. A template emerged: the Phillies were a luckless first-division team that could not snare a pennant.3
Shettsline assumed the role of team secretary in the early 1890s. In the early winter, he chose a site and scheduled exhibition games for spring training. Then he sent these plans and contracts to players. If they balked at the salary, he stood his ground and explained the team's position. He ensured necessary improvements were made to the park, a maintenance schedule was in place, and managed contracts for scorecards, baseballs, and other necessities. As the season began, he oversaw the gate at home or, after arranging travel plans, accompanied the team on the road. Throughout the year, whenever he found himself at the team's downtown business office, he tended to correspondence or brought visiting sportswriters and ex-ballplayers up to speed.
In the early 1890s, despite the influx of stars like Ed Delahanty, Sam Thompson, and Billy Hamilton, the Phillies continued to fall short. After the 1893 season, Rogers leaned on Reach, and Wright was dismissed. Arthur Irwin was recruited to manage the team on the field, with Shettsline handling "the financial end of the management."4
When Wright died in October 1895, Shettsline served as one of the pallbearers. Rogers bought out the interests of Wright's widow, and took over majority ownership.5 Meanwhile, Irwin was on thin ice. A local correspondent wrote: "Secretary Shettsline is spoken of as Mr. Irwin's successor, but he won't do. As a business manager Mr. S. is way up in the band wagon, but he knows as much about managing a ball team as a horse does about law."6 Yet a Pittsburgh sportswriter thought Shettsline "was responsible for what little disciplining there was in the Philadelphia team" during the 1895 season and "that before he died, Harry Wright expressed the hope that he would some day see him [Shettsline] at the managerial head."7
In November 1895, after Hamilton asked for a raise, the penny-pinching Rogers sent him to Boston for third baseman Billy Nash, who was appointed the next Phillies manager.8 Nash "would be captain and have full charge of the team on the field … Secretary Shettsline would be in control off the diamond."9 But with Hamilton no longer at the top of the batting order, and an increasingly mediocre pitching staff, the Phillies finished 62-68 in 1896, their worst finish in a dozen years. The "division of authority between Nash and Shettsline" did nothing to improve team unity and discipline, with the local press opining that "things have gone from bad to worse."10
To replace Nash, Reach and Rogers signed the barely-known 29-year-old manager of the Western League's Detroit Tigers, George Stallings, to a three-year contract. Under the new skipper's abrasive, intense leadership, the team slid deeper into dysfunction. Players increasingly drank, culminating in two games where a visibly intoxicated Nap Lajoie assaulted a fan in Washington, and then tossed "filthy language" at a Philadelphia boobird.11 Philadelphia finished the 1897 campaign in tenth place with a 55-77 record.
Stallings lasted only two months into the 1898 season. On June 17, with the team languishing in eighth place with a 19-27 record, a group of players led by outfielder Duff Cooley called upon Reach and Rogers. If Stallings didn't go, they'd strike.12 Reach and Rogers "came to an amicable financial settlement" with Stallings, and phoned Shettsline about skippering. "I don't want the job and won't take it," he responded, "I'm only in the business end, not the managerial end." But Delahanty encouraged him forward: "It's easy to manage. Go on, take it."13 Shettsline accepted the role on a temporary basis.
The Phillies were the youngest team in baseball in 1898.14 Shettsline, who – after marrying Anna Mingle in 1891, helped raise five children, all boys – was a natural father figure. He was invariably described as "genial" and praised for being "long on good, hard common sense."15 No more than a sandlot player in his youth, he grew into a rotund, smiling lover of the game who could congratulate his players for their achievements with wide-eyed wonderment.16 His critics thought Shettsline incapable of reining in an unruly squad. But he likely knew the order he could achieve was limited, and the lash could soon prove counter-productive. When team discipline was required, Shettsline addressed players in a forthright manner, with clear guidance, and delivered his message "more in sorrow than in anger."17 If an individual required discipline, he did so behind closed doors, instead of roasting him in the press.18
Without any significant lineup changes, the team won eight of its first ten games under Shettsline, then lost seven in a row, before going 51-35 over the remainder of the 1898 campaign, to finish in sixth place with a 78-71 record.
That September, pitcher Red Donahue stated, "Billy Shettsline understands how to control players and get good work out of them without 'bossing' them in an offensive way."19 Cooley added, "There was no trouble or shirking, or jealousy under him, and the result was the boys were always trying to do their best."20 In November, Rogers announced Shettsline would return as manager, and Cooley as field captain.
Hopes of marquee acquisitions – Kid Gleason, Amos Rusie, Jouett Meekin, John McGraw – buoyed Philadelphia sportswriters and fans that offseason.21 But hampered by Rogers's tightfistedness, the team made only two lesser pickups: former University of Pennsylvania standout Roy Thomas and pitcher Chick Fraser.
Critics accused Shettsline of being a "manager in name only."22 And there is no evidence that he, instead of Cooley, directed on-field strategy. But, as 1899's spring training illustrated, Shettsline was hardly a passive observer. He directed practices, led meetings devoted to reviewing rules and signals, and corrected lackadaisical efforts.23 Several weeks into the season, Shettsline switched Cooley and Thomas on the field, placing the captain (who was struggling in the outfield) at first, and moving the fleet rookie from first to center field.24 Shettsline was also credited with changes in the batting order.25
The talented Phillies finally played to their capabilities in 1899. Left fielder Delahanty had an MVP-like season, leading the league in RBI, batting and slugging average, and total bases. Four other regulars – center fielder Thomas, right fielder Elmer Flick, second baseman Lajoie, and catcher Ed McFarland – provided strong offensive campaigns. The pitching staff wasn't among the league's elites, but didn't let the team down. Wiley Piatt, Donahue, and Fraser each won twenty games. Behind them, Al Orth (scouted and signed by Shettsline) and Bill Bernhard were terrific. Up the middle, McFarland, Lajoie, shortstop Monte Cross, and Thomas were plus defensive players. Philadelphia finished with a 94-58 record. Not until 1976 would another Phillies team top their winning percentage of .618.
Yet it was only enough for a third-place finish, nine games behind Brooklyn. Philadelphia's fortunes likely turned on July 15 when Lajoie injured his knee stealing second. The Phillies were in second, 4.5 games out, at the time. Lajoie would not return until the season's final series. Ernest Lanigan, at the end of the season, wrote in The Sporting News that, but for Philadelphia's stinginess, they could have purchased Hughie Jennings from Brooklyn "for $4,000, and possibly less" and secured a pennant.26 Lanigan may have overvalued Jennings, who was recovering from an arm injury. But soon after Lajoie went down, the team lost eight of ten, and could not find an adequate replacement at second.
Cooley, slumping and prone to drinking, was stripped of the captaincy that August. The position was assigned to Delahanty. For 1900, he was signed for $3,000 (the league maximum of $2,400 plus $600 for the captaincy). Reports of this angered Lajoie, who was offered the same $2,400 he earned in 1899 (sweetened by an under-the-table payment of $200). After threatening a holdout, Lajoie signed.27 Delahanty was moved to first to replace the departed Cooley, and Jimmy Slagle took over Delahanty's outfield spot. But the 1900 Phillies were otherwise virtually the same squad as the 1899 edition. By May 30, Philadelphia stood at 21-10, in first place. Crediting Shettsline's leadership, a Philadelphia sportswriter found the team "noticeably free from those petty jealousies which have so often proved the undoing of other clubs."28
The next morning in the clubhouse, Lajoie picked a fight with Flick over the ownership of a bat. Delahanty rushed in to separate the two but, seeking to land another blow, Lajoie instead hit a washstand and broke his left thumb. Shettsline convinced Flick, determined not to play alongside Lajoie again, to return to the team.29 Then, rather than fine Lajoie, he announced the Frenchman would not be paid for the time he missed.30 Lajoie did not return until July 5; in his absence, Philadelphia went 12-17, and fell five games behind Brooklyn. They finished in third place, eight games out, with a 75-63 record.
In addition to the challenges the players presented, Shettsline also reckoned with Rogers's intrusions. The owner allegedly issued seven pages of typewritten rules to the squad. An example: a $50 fine for any player found sitting in a draft.31 Additionally, when the Phillies were on the road, Rogers bombarded his manager with telegraphic instructions.32
Shettsline's desire to win didn't need any prodding. Years later, a fan recalled running into him after the Phillies had lost a gem of a pitcher's duel, 1-0, in extra innings. The fan complimented Shettsline on his team's fine effort. The manager glared, then responded, "What in ____ was fine about it? We lost, didn't we?"33
To this end, Shettsline harbored two roguish reserves: catcher Morgan Murphy and infielder Pearce Chiles. In 1899, Murphy was outed for stealing signs from opposing catchers, via "a $75 pair of field glasses," then raising or lowering the window awnings of Shettsline's center field office, to instruct teammates at the plate.34 In September 1900, another sign-stealing operation was unearthed when the Reds' Tommy Corcoran dug out a wooden box from beneath Philadelphia's third-base coaching box. This time, again from the outfield, Murphy signaled stolen signs, via wires leading to a buzzer within the box, to Chiles, who then signaled the Phillie at bat. Caught red-handed, the Phillies were unrepentant. The next morning the players planted an innocuous piece of wood under the first-base coaches box, then guffawed when Corcoran dug it out and found nothing attached.35
The Athletics of the upstart American League stealthily raided the Phillies that offseason. Shettsline bumped salaries hoping to hold on to players, and issued futile protests to his counterpart, Connie Mack. In late March, Mack announced he had signed Lajoie, and pitchers Bernhard, Fraser, and Piatt. Rogers filed suit in a Philadelphia common pleas court, seeking an injunction against the jumpers (sans Piatt) playing for the Athletics. On April 20, the court considered the case, with the legality of National League contracts at its center.36 Under cross-examination, Shettsline revealed management's shady practice of not providing players with executed contracts, and the Phillies' shortsighted cheapness in risking a prized investment like Lajoie for mere hundreds of dollars. An observer opined he "proved a better witness for the defense than he had for the plaintiff."37 On May 17 the court refused the injunction request.
The Phillies played .500 ball during the first two months of the 1901 season. Then, on June 21, Rogers purchased Hughie Jennings from Brooklyn. Shettsline planted him at first, where his suspect arm was less of a liability, moved Delahanty back to the outfield, and benched the slumping Slagle.38 A trio of new pitchers – Bill Duggleby, Doc White, and Happy Townsend – jelled. Jennings's "hustling game" infused the team.39 By mid-August, the Phillies clawed to within a couple games of the Pirates' lead. Philadelphia fans grew "base ball crazy" with prospects of a pennant.40
But the veterans Delahanty and Jennings clashed.41 In mid-August, Shettsline re-assigned the captaincy from the former to the latter. Money again played a corrupting role. Rogers had paid Brooklyn $6,000 for Jennings, likely to be doled out over multiple seasons. The player would receive half of these payments in addition to a tidy salary. In early September, Philadelphia sportswriter (and Athletics agent) Frank Hough estimated Jennings's 1901 income, for four months with the Phillies, at $4,500. This was substantially more than the organization had ever offered the long-serving Delahanty.42 By mid-September, as the Phillies drifted out of the pennant chase, Delahanty had not only signed an AL contract, but was openly recruiting his teammates to follow him.43 The Phillies finished second, 7.5 games out of first, with an 83-57 mark.
On October 2 in Cincinnati, the Phillies surprised Shettsline with a gold watch. "The fellows love old 'Shets,'" one remarked.44 It was a farewell present. By December, Monte Cross, Duggleby, Flick, Delahanty, Harry Wolverton, Orth, and Townsend had signed lucrative AL contracts. Jennings announced his retirement.
The 1901 common pleas court ruling was reversed on April 21, 1902, by the Pennsylvania Supreme Court, with the higher court issuing an injunction against Lajoie playing for the Athletics. A week later the common pleas court, guided by the higher court's ruling, extended the injunction to Bernhard and Fraser.45 Mack released Lajoie and Bernhard, allowing the pair to stay in the AL – but outside the Pennsylvania Supreme Court's jurisdiction – with Cleveland.
Fraser and Duggleby returned to the Phillies, joining holdover White on the pitching staff. Outfielder Thomas remained, and assumed the captaincy, until Jennings returned in midseason.46 But the replacements for the AL defectors were marginal, and Shettsline's changes to the lineup and batting order had little effect. The team finished seventh, with a 56-81 record. After the Phillies led the NL in attendance with 388,933 in 1899, only 112,066 customers, the fewest in either league, came through the turnstiles in 1902.
That offseason, Pittsburgh owner Barney Dreyfuss, assisted by NL president Harry Pulliam and Reds president Garry Herrmann, put together a mostly-Philadelphian team of buyers to purchase the Phillies. "Their principal purpose," The Sporting News reported, "was to get the club out of the control of Colonel Rogers."47 James Potter, from the buying group, was appointed team president.
Dreyfuss preferred that a player-manager lead the team, and to this end, he facilitated the move of veteran catcher Chief Zimmer from Pittsburgh to Philadelphia. Shettsline returned to his old role of business manager although, as he had carried out many of these duties when managing the team, one might say his responsibilities were streamlined.
Under Zimmer in 1903, the gutted team still sputtered. Nonetheless, Phillies fans could at least hope for a successful rebuilding. On August 10, when Boston arrived for a Saturday double-header, some 10,000 came to the Philadelphia Ball Park. During the second game, an altercation outside the left-field bleachers on 15th Street grabbed the crowd's attention. Several hundred rushed to the railing along a walkway that jutted past the park's brick wall. The supporting hemlock timbers gave way, and the fans fell some 30 feet to the sidewalk below.48
Shettsline, the only team official present that day, was in his center-field office counting tickets. Once alerted to the calamity, he helped to stem the panic of remaining fans, then ran to the street outside. "The sights I witnessed there were horrifying," he told a reporter, "The first thing that caught my eye as I left the grounds was a trolley car filled with injured men, some bleeding profusely and others cut and bruised almost beyond recognition." Shettsline assisted in transferring the injured to local hospitals then, as family members arrived at the scene, informed them where their loved ones were.49 The death toll reached 12; hundreds more were injured.
That evening, Shettsline offered his opinion on where culpability lay: "From what I have learned the trouble was caused, not by any negligence on the part of the club officials, but [by] the spectators themselves."50 A spate of lawsuits quickly contested this stance, threatening to financially devastate the ownership group. The team continued to flounder, landing in the cellar in 1904 with a 52-100 mark. Debt piled up. Pulliam paid the players' paychecks out of the league's treasury.51 That November, Anna Shettsline died, leaving her husband to raise the couple's five boys by himself.
In December the team was reorganized, with essentially the same owners (including Herrmann, Dreyfuss, and Potter) in place. Pulliam was widely credited for facilitating this successful resurrection.52 Shettsline was elected team president by the Phillies' directors. Just as he had spent four-plus years managing the Phillies, he would spend the next four-plus years as their president.
At the league level, Shettsline reliably backed Pulliam. During the December 1905 NL winter meeting, Herrmann and New York Giants owner John Brush sought to topple Pulliam, eyeing Shettsline as his replacement. "There is little doubt he could have secured a majority vote," sportswriter Francis Richter observed, "as Boston, Brooklyn and St. Louis were on the fence." But Shettsline rejected the nomination with a "resolute declination." Potter labored to keep the three clubs behind Pulliam, and the coup was snuffed out.53
At a team level, Shettsline made a series of deals prior to the 1905 season. With newcomers like pitcher Charlie Pittinger and first baseman Kitty Bransfield in place, manager Hugh Duffy guided the team to a 83-69 fourth-place finish. But the Phillies fell under .500 again in 1906. That offseason, Pulliam helped recruit Billy Murray to replace Duffy. Murray proved a more active de facto general manager than Duffy, and Shettsline focused upon the team's business operations. Although constrained by the organization's limited resources, Murray put together a battling squad that finished 83-64 in 1907 and 83-71 in 1908. Attendance almost tripled from 140,771 in 1904 to 420,660 in 1908.
Shettsline possessed the rare ability to befriend virtually everyone, while making no enemies. This allowed him to survive two ownership changes, plus a feint of another, in 1909. Although he was stripped of the team's presidency that February, each buying group valued him, and kept him on in a business role. The year concluded with Philadelphia sportswriter Horace Fogel, with considerable financial backing, as team president. Fogel retained Shettsline as business manager, and chose catcher Red Dooin to manage the team.
This era's Phillies were a rowdy, combative gang. Shettsline's practical take: "The public rather enjoys these scraps on the field."54 With Dooin, he reckoned with on-field controversies, while Fogel battled umpires and NL President Thomas Lynch. The NL magnates ousted Fogel after the 1912 season, and his backers sold the team to a group led by Pirates team secretary William H. Locke. But Locke died in August 1913. His cousin, William Baker, whom he had recruited as a major investor, took over. Again, Shettsline floated through the turmoil and was re-elected business manager that October. Baker commented, "I hope it's for life."55
Baker, like Rogers before him, sought to pinch player salaries. When another baseball war erupted before the 1914 season, the Phillies were again hit hard. Shettsline travelled to Shreveport that spring, where the Federal League's Chicago team trained, to reclaim pitchers Ad Brennan and Tom Seaton. Brennan took him to the players' hotel where a group of jumpers, led by Joe Tinker, encircled their guest and berated "Organized Ball, the National League, and the Philadelphia Club with words that stirred Shettsline into anger on two or three occasions, but it all ended peacefully."56 But not successfully. The two twirlers, who had won 41 games combined in 1913, were gone, as was the bruising double-play combo of Otto Knabe and Mickey Doolan. After compiling an 88-63 record in 1913, the team's best finish since Shettsline's 1901 squad, Philadelphia fell backwards to a 74-80 finish in 1914.
Shettsline, seeking good fortune, shaved off his mustache prior to the 1915 campaign.57 New manager Pat Moran cut a series of deals to reshape the squad and installed long-lacking discipline and teamwork. With mainstay Pete Alexander winning 31 games, the Phillies at last captured the NL pennant. Shettsline managed ticket requests for the subsequent World Series, which the Red Sox won in five games.
Baker commonly meddled in Shettsline's duties, such as arranging the pre-season city series with the Athletics, or understandings with other teams regarding make-up games.58 By 1919, constrained by Baker's parsimony, the Phillies were cellar dwellers. Shettsline, befitting the sadness of the franchise in these years, played the villain four years later by handing an 11-year-old fan over to the police after the youngster refused to part with a foul ball he snagged at the Baker Bowl. After the boy spent a night in detention, the judge "in terms none too complimentary to the business official of the club," set him free, setting a precedent that foul balls belonged to the fans.59
Such unfortunate moments aside, Shettsline remarked in 1924, "I never weary of baseball."60 In his personal life, he remarried in 1922, to Sarah Kidd, a widow with four daughters, one of whom would eventually marry William's son, James.
After the 1926 season, Baker let Shettsline go, installing Gerald Nugent as the team's business manager. Connie Mack added him to the Athletics' business staff, where he spent the 1927 season. Then Shettsline left baseball and worked for the City of Philadelphia.
On February 22, 1933, with the dawn of the Phillies' second half-century weeks away, William Shettsline died in his Philadelphia home. He was survived by his second wife, Sarah, four step-daughters, and his sons William Jr., Benjamin, James, and Robert. Shettsline was buried in Philadelphia's Chelten Hills Cemetery.
Acknowledgments
This biography was reviewed by Norman Macht and checked for accuracy by the BioProject fact-checking team.
Sources
In addition to the sources noted in this biography, the author also accessed Shettsline's file from the National Baseball Hall of Fame and the following sites:
Notes
Full Name
William Joseph Shettsline
Born
October 25, 1863 at Philadelphia, PA (USA)
Died
February 22, 1933 at Philadelphia, PA (USA)
If you can help us improve this player's biography, contact us.
https://sabr.org/sites/default/files/ShettslineBill.jpg
600
800
admin
/wp-content/uploads/2020/02/sabr_logo.png
admin
2017-10-25 15:47:51
2020-04-09 14:40:30
Bill Shettsline