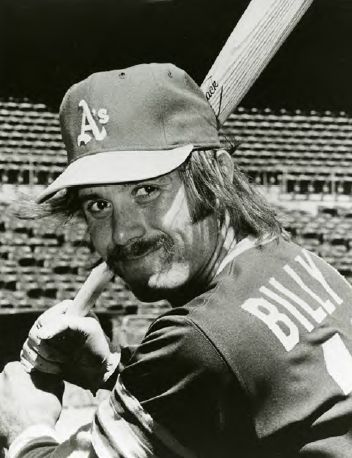 ---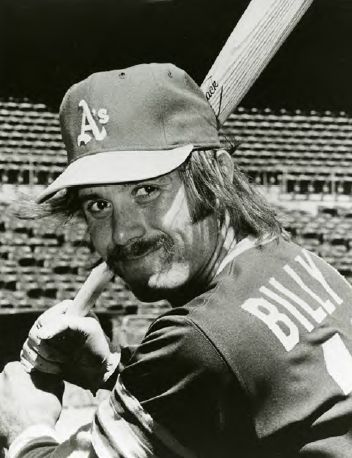 In 1970 Billy Conigliaro played all three outfield positions for the Boston Red Sox, the majority of them in left field. His brother and teammate Tony played right field almost exclusively. Together they hit 54 home runs (Tony hitting 36 and Billy half as many — 18), the combined total setting a major-league record for homers by brothers on the same team. Billy hit for a slightly higher batting average, .271 to Tony's .266, but (as in homers) Tony drove in twice as many runs, 116 to younger brother Billy's 58. In many respects it was the best year for both brothers — Tony (born in January 1945) and Billy (born on August 15, 1947, also in Revere, Massachusetts). The Red Sox may have realized that medical problems were hovering for Tony, in the aftermath of the horrific beaning he had suffered in August 1967. Right after the 1970 season they traded Tony to the California Angels. Tony hit only four homers for the Angels in 1971, while Billy — still with the Red Sox — was upset with the ballclub for trading his brother and saw his own offensive numbers decline significantly across the board. After their respective times with the Red Sox, neither brother excelled again. Billy ended his career as a part-time outfielder for the 1973 Oakland Athletics.
Both Conigliaro parents encouraged their boys at baseball, as did their uncle Vinnie Martelli, who was head of Little League in Revere. The two brothers worked out with each other, the way kids sometimes did, with two taped-up balls. Tony wrote, "Billy would threw me the two baseballs and I'd hit them. I'd hit them as far as I could, go get them, come back, then I'd pitch the two balls at him. He'd hit them as far as he could, come back, then throw to me again. We'd do this back and forth all day long."1
Tony graduated from St. Mary's High School in Lynn, Massachusetts. The family moved to bordering Swampscott and Billy graduated as a three-sport star from Swampscott High. There was a third brother, Richie, born in 1951, but as the boys' mother, Teresa Conigliaro, later acknowledged, after what had happened to Tony, "We kind of discouraged the third one, Richie, from baseball. I couldn't take having another boy in baseball."2
Richie did play some ball in school, but there was a lot to try to live up to. Billy knew the problem. In his school days, he told writer Herb Crehan, "When I would strike out, some fan was sure to yell, 'Hey Conigliaro, you're a bum, just like your brother Tony!'"
It was even harder for Richie. "There I am trying to play high-school baseball, and I've got one brother starting in right field for the Red Sox and the other brother starting in center field. When I would strike out they would yell, 'Hey Conigliaro, you're a bum, just like your brother Tony and your brother Billy!'"3
Teresa and her husband, Sal, who worked at Triangle Tool and Die, attended every game they could, though Sal had his job to hold down. Theirs was a true working-class family. The boys grew up playing ball in the streets of East Boston, Billy once explaining, "My mother could never find a broom handle. We were always cutting them off for stickball."4  They even played in the parking lot of nearby Suffolk Down racetrack. Sal had worked in a zipper factory at the time of Tony's birth. He also ran a doughnut shop with Vinnie Martelli and raised chickens in the backyard. The job he settled into was at the tool and die shop and he worked there from the middle 1950s, eventually becoming plant manager.5
Tony was scouted by the Red Sox and signed in 1962, making his major-league debut in April 1964, at age 19. He homered in his Fenway Park debut and had a spectacular rookie year, hitting 24 homers for the eighth-place Red Sox, with a .290 average.  Not many days after Tony's debut, Billy threw a no-hitter against Winthrop High School.6  He threw a couple of one-hitters, too, striking out 28 batters over a 14-inning stretch, while batting over .400.
In June 1965, with the major-league draft now in place, the Red Sox selected Billy in the first round, the fifth pick overall. An estimated $50,000 bonus facilitated his signing. He was 17 and the Red Sox foresaw him only as an outfielder. Billy was assigned to the Waterloo (Iowa) Hawks in the Midwest League, playing 70 games of Class A baseball and — after a slow start — hitting .272 with five home runs. At age 18, in 1966, he started playing close to home for the Eastern League's Pittsfield (Massachusetts) Red Sox. For Pittsfield, he hit a home run in his first game, and hit for a .226 average over 82 games, but during the middle of the season was "demoted" to Class A, where he played 24 games for the Class A Winston-Salem Red Sox in the Carolina League, hitting .313.
Billy perhaps needed more seasoning and in June 1967, after he completed Army service at Fort Knox, Kentucky, he was started again at Single-A. He had played some for the Fort Knox team before his discharge. He was assigned to the Greenville Red Sox (Western Carolinas League) and hit .274 but appeared in only 35 games in what remained of the 1967season.
This was the year the Boston team enjoyed the "Impossible Dream" season, leaping from a half-game out of last place the year before to win the pennant and take the World Series to a seventh game. Had Tony Conigliaro still been with the team for the Series, they might well have won it, but Tony had been hit in the head by a pitch in August and was unable to play again for more than a year. Billy, unfortunately, was in the stands, a witness to the event. In September Tony returned to Fenway when there was no one in the stands and had Billy pitch some to him, but it was clear he hadn't yet recovered his vision sufficiently to play ball.
The Red Sox staged a joint signing for the two brothers on February 14, 1968. The two played together in several spring-training games. Tony was medically unable to play baseball in 1968, however. Billy played a full season that year, again with Pittsfield, hitting only .238 but starting to show a little home-run power; he hit seven. He was still only 20 years old until that August. During the offseason, he worked as a host at the well-known Anthony's Pier 4 restaurant in Boston.
Billy played exceptionally well in 1969 spring training. "Billy has put himself in the picture." said manager Dick Williams.7 He debuted in the big leagues on April 11, 1969. He pinch-ran in his first appearance and filled in on late-inning defense in his second game, on the 15th, and struck out in his first at-bat. He was given his first start on April 16, playing right field, and struck out again his first time up. The Baltimore Orioles had a 6-4 lead when he came up to bat for the second time, in the bottom of the fourth. He hit a leadoff home run into the net atop Fenway Park's left-field wall, off Baltimore starter Dave Leonhard. It was a slider on a 2-and-2 count. Billy also led off the sixth inning, and Leonhard served another pitch to his liking, this time a fastball. He homered again. In the seventh, reliever Dick Hall struck him out. He conceivably could have batted again in the ninth; it was a high-scoring game, 11-8 in the Orioles' favor, but rain brought the game to an end after one out in the bottom of the eighth.  Tony had not taken part in the game. He was suffering a sore knee. Billy was in effect filling in for him in right field.  
After the game, the two brothers posed for some photographs and Rico Petrocelli, watching the shoot, said, "Come on, Billy. Smile." Billy's response: "We lost." He did nonetheless muster up a smile.8
Tony said, "I guess I better go to Pittsfield and learn how to play another position."9 The Red Sox figured out a way to work both of them into the outfield.
Sal Conigliaro missed Billy's first two home runs. He was working at the tool and die shop in Lynn, but co-workers kept him up to date. When Tony had homered in his own debut, Billy had heard it on the radio. He was working out with the Swampscott High squad at the time.
For Billy Conigliaro, it was either a K or a HR through his first three games, and the pattern continued when future Hall of Famer Jim Palmer struck him out his first two times up the day after his two-homer game. But Billy hit a home run — another leadoff home run — into the Red Sox bullpen when he led off the fifth. In the seventh, Billy finally did something else — singled off Palmer. He doubled in the bottom of the ninth, a 3-for-5 day.
Billy played in 15 April games but after the May 1 game, batting .313 with two more homers and a total of six RBIs, he was sent to Louisville to play Triple-A ball for the Colonels. Tony was far from pleased "Billy has worked so hard. I think it's rotten."10  Red Sox manager Dick Williams said he wanted to see Billy get more playing time than he otherwise would. Billy was so upset, though, that he said he didn't care to be brought up to the Red Sox as long as Williams was managing.11 "I don't think he's an honest manager," he said.12 Billy hit .298 with 13 homers and drove in 81 runs for Louisville, and was recalled to the Red Sox in September, playing in another 16 games — though both Williams and Billy C steered clear of each other.13 His minor-league years were over.
In his September stint with the Red Sox, Conigliaro hit no more homers and drove in only one run. He was 13-for-48 at the plate. He finished the season with a .288 major-league batting average.
In 1970 Billy got in a full season with the Red Sox; it was the year he hit 18 homers and he and Tony combined for 54.
Though the two brothers grew up together, and overlapped in tenure with the Red Sox, they didn't spend a lot of time together during the 1969 season. In his autobiography Tony wrote, "While I feel very close to Billy it has always been hard for me to show it." He knew it troubled Billy, but couldn't help himself. "I guess I never believed that brothers should do things together," he said, detailing an incident in a bar during spring training and that he realized, "When I'm out with Billy it makes me feel overprotective."14
Close or not, the family always stuck together and when Tony returned from California in January 1982 to audition for a position as color commentator on Red Sox broadcasts. Billy was driving him back to the airport when Tony had his heart attack, as Billy rushed him to the hospital. And it was Billy who devoted so much time to taking care of Tony after he was incapacitated. It was Billy who flew to California to close up Tony's place there and arrange for the sale of his car and other possessions.
That was a dozen years in the future, however, as the 1970 season unfolded. Many wondered how Billy could possibly fit into a Red Sox outfield patrolled by Carl Yastrzemski, Reggie Smith, and Tony Conigliaro. He had no options left. At first, injuries to one or the other of the regulars gave Billy playing time, and he proved himself. The problem was ultimately solved when Yaz moved to play first base, freeing up a spot. Eddie Kasko was the Red Sox manager. He'd managed Billy in Louisville and stuck by him when Billy was struggling: "You're going to play every day, Bill, no matter what. So be ready to be in there every single game. I know you want to be up with the big team, but this is going to help you, wait and see."15
The April 12 Boston Globe featured twin columns, one under Billy Conigliaro's byline and the other under Tony's. Each praised the other. 
Billy C played in 114 games in 1970 with 444 plate appearances. He hit .271 with those 18 homers. He drove in 58 runs and scored 59. With Tony's 36 homers, the two set their record for the most homers by a pair of brothers in a season despite both of them having to take a couple of weeks off for Army Reserve duty during the course of the summer. Billy might have had a better shot at Rookie of the Year honors had he maintained the .298 average he'd had after the September 1 game but he faded during the final month of the year while Thurman Munson came on exceptionally strong, batting .350 after the All-Star break.
Tony took exception when Fred Lasher of the Indians hit him during the second game of a doubleheader on July 12 (he'd homered in the first game) and Tony charged the mound. Lasher stood ready with his fists, but Tony karate-kicked him and set off a brawl. Tony was ejected from the game. The first batter up in the top of the second was Billy Conigliaro, who hit Lasher's first pitch into the second deck in left field.
Billy was a late signing in 1971, only coming to terms in late February.
When failing eyesight forced Tony to announce his retirement during the 1971 season, Billy pointed fingers at one of his own teammates for Tony having been sent to the West Coast in the first place. "Tony was traded because of one guy — over there," he said as he pointed to Yastrzemski. "You can quote me, because I don't care. I know I'm next."16 He claimed that Yaz was running the ballclub.  Red Sox GM Dick O'Connell shot back, "That's a lot of bull. I wouldn't be bothered to dignify it any further."17 Reggie Smith spoke up, saying the Red Sox should take action against him, adding, "I don't want to play with Billy Conigliaro any more. … I don't want to play with a quitter."18  Yaz said more or less the same thing, adding, "Billy is just alibiing for his lack of ability."19 A couple of days later, both Conigliaros and Carl Yastrzemski held a press conference at which Billy apologized to both Yaz and Reggie Smith.20 He finished the season with a .262 average in 380 plate appearances, with 11 homers and 33 RBIs. 
There was a sense abroad that Billy was one of the most likely players on the team to get traded over the winter. And it didn't take the Red Sox long to trade him. They didn't even wait until after the World Series. Billy was one of six players (Jim Lonborg and George Scott were two others) sent to Milwaukee for four from the Brewers, on October 10. Billy was far from pleased. On his way out the door, he charged that Yaz and team trainer Buddy Leroux had pretended Yaz was injured so that he wouldn't have to play the final games of the season.
In April 1972 Red Sox owner Tom Yawkey made a couple of comments on team harmony and added, "All the guys we have now seem to be pulling together and I like that." It was, wrote the Record's D. Leo Monahan, "an obvious reference to the malcontents — Billy Conigliaro, George Scott, and Joe Lahoud — who were shipped to Milwaukee."21
Billy wasn't used as much with the Brewers. His biggest game of the year came in Boston, when he tripled and homered and drove in four runs on May 29. The one day provided a quarter of his RBI total — he played in 52 games, hit .230, with 16 RBIs, and homered seven times. He would have played more, but he was apparently discouraged with his play and jumped the club on June 25. (The Red Sox were in Milwaukee, and had lost the first two games of four. Billy had not hit safely and was left out of the lineup for the games on June 24 and 25.)
"We had no indication that he was really that uptight until today," said Brewers manager Del Crandall.22 Neither had the Red Sox; it was only in the fourth inning of the first game on June 25 that they learned Conigliaro was not in uniform. It had caught everyone by surprise; an AP story led by describing him as "a problem player at Boston but until Sunday a model of hustle for the Milwaukee Brewers."23 Conigliaro said that his whole life had been tied up in baseball "but it has become an unhappy chore."24 He was suspended without pay.
On June 28 Theresa Conigliaro was the first to let the world know that her son Billy had decided to retire. Brewers GM Frank Lane was still holding out hope that Billy would change his mind, but confirmed the news. Billy returned to what was described as "a family recreation business near Boston."25 The family owned a golf course and cocktail lounge in the town of Nahant. Reasons for his departure were later succinctly described as "bad weather, small crowds and a losing team."26
A report in November said that Conigliaro had been traded to the Oakland Athletics four days after going AWOL from the Brewers, on June 29 for Ollie Brown.27 Billy started talking about his desire to return to baseball, and Oakland manager Dick Williams — despite his problems with Conigliaro in the past — said, "The past is the past. Billy Conigliaro is a ballplayer of great talent and potential. We need an outfielder. There is no reason in the world why Billy could not have a fine season playing for us."28
In February 1973 Conigliaro applied for reinstatement. He was hoping to play for the reigning world champion Athletics.  On February 14 a deal was finalized and Oakland sent an undisclosed amount of cash to the Brewers. 
Billy proved himself in spring training and won the starting slot as center fielder for the A's. At the end of April he was hitting .300, though without a homer and with only five RBIs. He'd injured his right knee sliding into second base, and tried and failed to play through the injury. He was placed on the disabled list with cartilage damage in early May, had surgery in Cambridge, Massachusetts, and didn't get back into a game until July 10. His knee had bothered him as far back as when he was with the Red Sox and had stepped in a sprinkler hole during a game in Oakland.29
After his return, Conigliaro singled in the winning run in the July 28 game and had some successes here and there, but his batting had fallen off significantly and he finished the season with a .200 average, without a home run, and with only 14 RBIs. In each of his four last seasons in the majors, his average had progressively fallen from the .288 he hit in his first year. He hadn't been happy working under Dick Williams; he didn't feel the manager was using him properly.
Conigliaro was on the postseason roster of the 1973 A's and, though 0-for-4 at the plate, made one superb play on defense in the first inning of the third game of the American League Championship Series against Baltimore, robbing the Orioles of at least one run and perhaps more. "That catch by Conigliaro cost us a run," Orioles manager Earl Weaver declared.30 Oakland won the game, 2-1, in 11 innings. Conigliaro played in three games of the World Series, coming on for defensive purposes in each of the three games. He had one at-bat in each game, but without reaching base safely. It was the only time a Conigliaro made the postseason. The Athletics beat the New York Mets in seven games. Billy earned himself a World Series ring. He hadn't committed an error at any point in 1973, neither the regular season nor the playoffs.
Conigliaro had another knee operation in December 1973. As spring 1974 approached, he was a holdout, the only one on the A's.  On March 27 the team placed him on waivers for the purposes of giving him his unconditional release. "I guess they figure my knee is vulnerable to injury," he said. "That's the only thing I can think of."31
Tony attempted a comeback with the 1975 Red Sox, and Billy signed with the New England entry in the proposed World Baseball Association. He had worked at Tony C's restaurant and lounge in Nahant, but the business suffered a fire in 1975 and was closed for a few months. In December the two brothers opened the Tony C in Providence, where Tony was working as a TV broadcaster.
Billy attempted a comeback in 1977 with the Athletics and hit a homer in his first at-bat, in an intrasquad game. The A's asked him to start the season with their Triple-A team in San Jose, but he declined and said he would travel back east to see if he could get a job with a minor-league team closer to home.32 He was 30-odd days short of qualifying for a pension.
After baseball, Billy had run a camera shop in Rockport and gone into the construction business, remodeling homes and then reselling them.
It was in January 1982 that Tony suffered his heart attack, as Billy was driving him to the airport in Boston. Tony was hospitalized, and in March he was moved to a rehab facility where he stayed for almost 15 months. Near the holidays at the end of 1983, he was moved to his home but he was on a respirator and required 24-hour  nursing care. For the six years that he lived, it was either with his parents or at Billy's house. Tony's longtime friend Bill Bates, who served for more than ten years as head trainer for the New England Patriots, said, "Billy was there every single day for him. Every single day. He gave up his life to take care of his brother."33
It was heart-wrenching and it was unremitting. As biographer David Cataneo wrote, "Good days meant that Tony hadn't thrown up, or gotten agitated and wrestled a nurse, or had a coughing fit." Cataneo also said that Billy began to envision the relief that would come to Tony if he were to die. "I felt so bad for him. He couldn't eat. He couldn't talk. He'd have spams. He'd grab you and shake you and he'd look you in the face and there was terror in your eyes. It was such torture for him."34 A nurse friend talked Billy out of thoughts of ways he could help out Tony without himself having to go to jail.
Noted Hollywood producer Peter Guber met with Billy and talked about doing a television movie. "It would be the story of Billy's belief in his brother, his dream and the support he's given Tony. It's about a love between two men."35
On April 15, 1983, there was a "Benefit for Tony C" at Symphony Hall in Boston that raised a couple of hundred thousand dollars to help with the bills for Tony's care. Ted Williams, Willie Mays, and Joe DiMaggio were among baseball alumni who attended.
In February 1990, Tony died. The ordeal he and the whole family had borne was over.
After leaving baseball Billy got involved in a number of self-employed ventures, from a fitness center named The Body Shoppe to photography, construction, and building maintenance.
As of 2013, Billy's wife, Keisha worked at La Chic Modeling and Charm School, and served as the leader of La Chic Mentoring Plus, an organization that gave lessons in self-esteem, self-confidence, etiquette, public speaking, and interpersonal skills.36 From time to time, Billy appeared during the baseball season at Fenway Park's Autograph Alley and fans enjoyed having the opportunity to meet him and share a word or two.
Billy Conigliaro died of a heart attack at home in Beverly, Massachusetts on February 10, 2021, survived by his wife Keisha and his brother Richie.
Sources
In addition to the sources reflected in the notes, the author also consulted the Encyclopedia of Minor League Baseball, Retrosheet.org, and Baseball-Reference.com.  Thanks to David Cataneo and Linda Huber for assistance.
Williams, Dick, with Bill Plaschke, No More Mr. Nice Guy (San Diego: Harcourt Brace Jovanovich, 1990).
Notes
1 Tony Conigliaro with Jack Zanger, Seeing It Through (New York: Macmillan, 1970), 130.
2  David Cataneo, Tony C: The Triumph and Tragedy of Tony Conigliaro (Nashville: Rutledge Hill Press, 1997), 204.
3 Herb Crehan, Red Sox Heroes of Yesteryear (Cambridge, Massachusetts: Rounder Books, 2005), 180.
4 Cataneo, Tony C., 13.
5 Conigliaro, Seeing It Through, 119-122.
6 Boston Herald, May 1, 1964.
7 Hartford Courant, March 16, 1969.
8 Boston Globe, April 17, 1969.
9 Conigliaro, Seeing It Through, 206.
10 Conigliaro, Seeing It Through, 210.
11 Boston Herald, August 11, 1969.
12 Boston Globe, August 11, 1969.
13 The awkward first day back was described by Clif Keane in the September 10, 1969, Boston Globe.
14 Conigliaro, Seeing It Through, 233.
15 Boston Globe, September 25, 1969.
16 Associated Press story appearing in many newspapers, including the Springfield (Massachusetts) Union, on July 22, 1971.
17 Boston Herald, July 11, 1971.
18 Boston Record American, July 12, 1971.
19 Washington Post, July 12, 1971.
20 New York Times, July 15, 1971.
21 Boston Record American, April 18, 1972.
22 Boston Herald, June 27, 1972.
23 Boston Herald, June 27, 1972.
24 Boston Globe, June 27, 1972.
25 Boston Herald, August 23, 1972.
26 Boston Herald, February 9, 1973.
27 Boston Herald, November 1, 1972, citing a story by Larry Whiteside in the Milwaukee Journal.
28 Boston Herald, November 27, 1972.
29 Boston Herald, May 15, 1973.
30 Boston Herald, October 10, 1973.
31 Springfield (Massachusetts) Union, March 29, 1974.
32 Boston Herald, April 5, 1977.
33 Cataneo, Tony C., 253.
34 Cataneo, Tony C., 254.
35 Boston Herald, December 3, 1982.
36 Lynn (Massachusetts) Journal, June 11, 2013.
Full Name
William Michael Conigliaro
Born
August 15, 1947 at Revere, MA (USA)
Died
February 10, 2021 at Beverly, MA (USA)
If you can help us improve this player's biography, contact us.
http://sabr.org/sites/default/files/BillyConigliaro.JPG
600
800
admin
/wp-content/uploads/2020/02/sabr_logo.png
admin
2015-09-19 00:00:51
2022-04-04 13:52:10
Billy Conigliaro