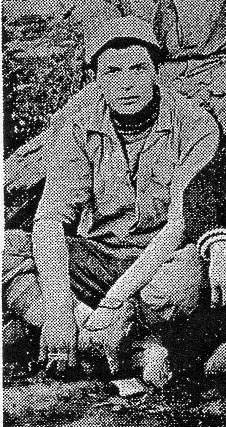 ---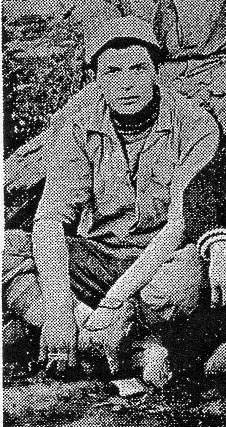 Robert Francis "Bob" McKinney, best known as a member of the 1901 Philadelphia Athletics during the inaugural season of the American League, was born on October 4, 1875, in McSherrystown, Pennsylvania. His father, Joseph Gregory McKinney, was of Irish descent and served in the 22nd Pennsylvania Cavalry during the Civil War. After the war McKinney opened the first cigar factory in McSherrystown and married Margaret Anna Martin in 1870. The couple's first son, Bob was baptized as a Catholic on October 6, 1875, at the Basilica of the Sacred Heart of Jesus in nearby Conewago. He was preceded by two sisters, and would soon be followed by another sister and two baseball-playing brothers, John Burton and Joseph Grover McKinney.
McSherrystown, a small borough in south central Pennsylvania's Adams County, housed numerous cigar factories, and stood as the area's hub of cigar production. Cigar making was central to the McKinneys' livelihood and every member of the family contributed to the family business, either through packing cigars or selling them. Joseph McKinney ran J. McKinney and Sons Co. for many years and passed it on to his son.
On October 6, 1896, Bob wed Mary Alverta Weaver and remained married to her his entire life. Bob and Alverta raised nine children, with their first, daughter, Helen, born in 1897.
The first possible suggestion of McKinney's baseball career came in 1894, when the Baltimore Sun mentioned a game between the McSherrystown Club and the Westminster Base-Ball Club, featuring a battery of McKinney and Crimmins for McSherrystown.1 Since no other mention has been found of McKinney pitching or catching for the rest of his career, it is not certain that this was Bob.
There is no further mention of a McKinney, Bob or otherwise, appearing for McSherrystown until May 21, 1898, when he appears in the starting lineup at shortstop and batting second for McSherrystown in a game against the Metropolitan team.2 McKinney next appears for the Metropolitan club in its championship game against the York Athletics on September 3, 1898. The box score notes that the Mets added McKinney and four other players from the McSherrystown and Glen Rock clubs to round out their team. Bob played shortstop and "batted hard" in the Mets' 10-5 loss.3 He also appeared for Glen Rock, which was "wonderfully strengthened by Weaver, McKinney, and Smith, of the McSherrystown club."4 Bob's recruitment by area teams suggests that he was a standout player even early in his career.
In 1899, with McKinney batting second as the club's starting shortstop, McSherrystown established itself as the best team in the region. One memorable game took place in Hanover on July 1, when McSherrystown battled Eddie Plank's Gettysburg club. Plank struck out a remarkable 20 batters in Gettysburg's 13-6 victory. McKinney managed a triple off Plank and scored a run, but also made three errors at shortstop in the loss.5 He performed considerably better during McSherrystown's July 4 doubleheader sweep of the Lancaster Actives. The "fast fielding of McKinney" was described as a feature of the second game, in which he recorded three putouts and five assists along with two errors.6 McKinney had a standout day on August 15 in McSherrystown's dominant doubleheader sweep of the Elizabethtown club. His fielding was described as "being of the phenomenal order" and he finished the day with five hits in the twin bill including a double and a home run, five runs, and three stolen bases while turning two double plays at shortstop.7 McKinney finished out the season with another stellar defensive effort with six putouts and five assists in McSherrystown's 8-2 win over Hanover that clinched the Adams County championship.8
The 1900 McSherrystown team was the strongest the town had ever seen. McKinney continued as the starting shortstop and moved to batting cleanup. He was joined by steady catcher John "Kid" Smith, who later saw time with the New London club of the Connecticut League. Pennsylvania semipro legend George Wege, who later played minor-league baseball with York in the Interstate League, headed the pitching staff. The staff was further fortified by two local pitchers with future major-league bloodlines, Harmen "Hy" Yerkes and Ira Plank. Hy's brother Steve Yerkes later played seven years in the major leagues and scored the winning run for the Boston Red Sox in the1912 World Series. Hy's son Carroll became the second McSherrystown native after McKinney to play in the majors, pitching for the Philadelphia Athletics from 1927 to 1929 and the Chicago Cubs in 1932-33. Ira Plank enjoyed a long minor-league and coaching career, but forever remained in the shadow of his Hall of Fame brother Eddie.
McSherrystown defeated Ira Plank's Gettysburg club, four games to three, in a hotly contested series to determine the championship of Adams County for 1900. The series may have also paved the way for McKinney's eventual signing with the Athletics. Former major-league pitcher Frank Foreman, "recently of the Pittsburg National Club," was the starting pitcher in Gettysburg's 15-2 loss to McSherrystown on August 11.9 Foreman has been directly credited with discovering and mentoring Eddie Plank and later recommending him to Connie Mack. It is quite possible that Foreman, having pitched against McKinney, may have recommended him to Mack in 1901.
McKinney's fielding continued to get rave notices, and he was called the "star of the game" in McSherrystown's 13-7 win over Penn Park on August 4, 1900.10 He suffered an injury during a doubleheader with the Lancaster Actives on August 15, but was back in action for the club's next game, three days later. McKinney was at shortstop on September 3, when McSherrystown defeated the Penn Park Club for the championship of York and Adams Counties before a Labor Day crowd of 1,000.
The 1901 season was the most eventful of McKinney's career. Still the starting shortstop for McSherrystown, he received continued raves for his play. On June 14 the Hanover Evening Sun reported that "Bob McKinney, the fast shortstop of the McSherrystown baseball team, has been offered a position by Connie Mack of the Athletics."11 McKinney did not report right away and continued his stellar play including a two-home-run game in a 9-8 McSherrystown loss to the York YMCA club on June 29.12 On July 2 McKinney was at shortstop for McSherrystown in an 8-3 victory over Frank Grant's Cuban Giants.13 McKinney's hard hitting continued on July 11 as he led off a 9-4 loss to York with a home run described by the York Daily "as an explosion like the burst of the proscribed dynamite cracker."14
McKinney's major-league adventure officially began on July 19. The Philadelphia Times reported that "Robert McKinney, one of the cleverest short stop base ball players in Southern Pennsylvania … had been secured by Connie Mack for the Philadelphia American League team."15 McKinney is reported to have left that afternoon for Chicago to join the team. The Washington Evening Star noted that "McKinney is the best ball player ever developed in that section of the country, and for the last four seasons he has been the star of the McSherrystown team. President Somers of the Boston American League was also after McKinney."16
McKinney's signing was likely the result of Mack's difficulties in finding an everyday shortstop for his newly formed club, which was mired in sixth place with a 30-38-1 record. Seven Athletics manned the position at one time or another. The principal starter, Joe Dolan, proved ineffective and finished with the year with a meager .216/.282/.299 batting line, while fielding .891 and making 56 errors in 98 games.
McKinney made his major-league debut on July 23 in Chicago against the White Sox, taking over at second base in the eighth inning after Napoleon Lajoie injured his hand on a slide by Dummy Hoy. His first major-league at bat was against manager Clark Griffith, who relieved pitcher Jack Katoll after he left with a hand injury in the fifth inning. McKinney made an out in his one time at bat and did not field any chances in his single inning of work at second, as the Athletics fell to the White Sox, 10-6. Sporting Life wrote that McKinney was signed as a "general utility man and if he shows the right car marks will be broken in gradually."17
Mack's search for a shortstop continued through McKinney's tenure as a bidding war erupted among American League teams for 38-year-old shortstop William "Bones" Ely, who had recently jumped the Pittsburgh National League club.18 Mack emerged as the frontrunner in hopes that the veteran would be able to replace Dolan at short. It seems clear that Mack was not entirely sold on McKinney's ability, as Dolan continued to start at shortstop.
A curious item in the New Oxford (Pennsylvania) Item on August 2, said McKinney had "written a letter to his brother and says he will be home about August 1 and will play with his old team."19 But McKinney was still with the team on the 2nd, when he made his second and final major-league appearance, at home against Cy Young and the Boston Americans. McKinney replaced Lave Cross at third base in the seventh inning of the Athletics' 16-0 loss. It was an inauspicious finale, to say the least. The Philadelphia Record opined that McKinney "was tried at third … but through overanxiety failed to make good."20 The Philadelphia Times was less forgiving in describing his play:
"McKinney, an amateur who has been signed by the locals as an infielder, was turned loose in the seventh inning … and he too caught the fever. He only had one chance, a high fly ball in the last inning, and just to show his appreciation made a beautiful muff, which was loudly applauded by the fans."21
The Philadelphia Inquirer wrote that McKinney successfully stopped two hard-hit balls by Freddy Parent and Jimmy Collins, but was unable to make a play on either and later made a "rank muff off (Charlie) Hemphill's fly." He was described as being "rattled … (and) not yet ripe for fast company."22 In addition to his fielding woes, McKinney's second and final career at-bat failed to yield a hit against the legendary Young.
Bones Ely signed with the Athletics on August 3, made his debut at shortstop that day, and had a standout game, going 3-for-4 and making several sparkling defensive plays. This stellar start combined with McKinney's inexperience likely led to Mack's decision to farm the young shortstop to the New Haven Blues of the Connecticut League on August 6.23 Articles about his release suggest that Mack still had high hopes for McKinney and would keep him under contract.
McKinney's Connecticut League career was even briefer than his stay with the Athletics. He played his first game for New Haven on August 8, when he batted seventh and appeared at shortstop as the Blues visited the Waterbury Rough Riders. McKinney went hitless in two at-bats and made an error as the Blues fell 6-1.24 Recently acquired former Giants star Roger Connor played first base for the Blues.
McKinney was in the lineup the next day as New Haven defeated the New London Whalers 8-6 at home. He accepted three fielding chances and turned a double play, but "accomplished nothing with the bat," going hitless in four at-bats.25 McKinney's first home game was also his last game with New Haven. According to Sporting Life, "Young infielder McKinney deserted the New Haven Club after one game."26
The exact reasons for McKinney's departure are unknown, but he was from a small town, had a wife and young children, and worked in the family business. These factors may have influenced his departure. A particularly interesting anecdote appeared courtesy of Francis C. Richter in Sporting Life:
"McKinney after watching half a dozen games from the bench, came to the sensible conclusion that playing in a major League was not what it was 'cracked up' to be, and that he was not yet quite fast enough for this game."27
This anecdote, whether apocryphal or not, supports the narrative that McKinney was overwhelmed by being away from home and by the high quality of competition in professional baseball.
Perhaps the most remarkable facet of McKinney's 1901 season was that he managed to interact with eight future Hall of Famers in just over a month. He was signed by Connie Mack, replaced Napoleon Lajoie in his debut, his first at-bat was against Clark Griffith, his last was against Cy Young, and he fielded a hit by Jimmy Collins. Eddie Plank was his teammate and former semipro rival, he played alongside Roger Connor with New Haven, and he played against Frank Grant's Cuban Giants.
McKinney quickly rejoined the McSherrystown club after leaving New Haven, starring in its 9-7 win over Wolf Company on August 16.28 He finished the season with McSherrystown, helping the to a series win over the rival York YMCA squad on August 29.29
McKinney's semipro career continued in 1902 as he split time between McSherrystown, which disbanded on May 13 for lack of support, and the York YMCA, which quickly recruited him to play shortstop. McKinney played out the season for York, one of the strongest teams in the region. His infield play continued to draw rave reviews. During a 5-1 loss to Wilmington on June 11, he "made some beautiful stops and used excellent head work in several instances."30
McKinney was involved in a scary incident during an August 21 game at Penn Park. In the seventh inning he was badly hurt in a collision while covering first base on an infield hit by Penn Park's catcher. McKinney was knocked unconscious and "had to be removed in the ambulance."31 The injury was not serious and McKinney was able to rejoin the team to close out the season.
McKinney's enigmatic 1903 season remains somewhat of a mystery. In February the Philadelphia Inquirer reported that a "semi-professional base ball team is being organized at McSherrystown under the management of 'Hi' Yerkes and 'Bob' McKinney."32 In early March McKinney received an offer to join the New London Whalers of the Connecticut League. On the 12th, The Day of New London, under the headline "New Short Stop Has Been Signed – George M'Kenney of York, Pa., A Promising Man," wrote of him:
"McKenney is about 25 years of age and he comes highly recommended. He is a friend of Harry Long [New London pitcher and brother of former Boston Beaneaters star Herman Long], who says that Mac is a better short stop than any one that is in the Connecticut League. He was with the Philadelphia Athletics for a short time last season."33
But McKinney by any spelling does not appear to have joined the club. By the time league rosters were published in early April, "McKenney" was not listed as being a member of the team.34 Just as mysteriously, McKinney did not play for McSherrystown or any other local team in 1903.
In 1904 McKinney signed to be the second baseman for the new Roxborough, Pennsylvania, team. But he does not appear to have played for Roxborough and soon rejoined McSherrystown at shortstop. The biggest news for McKinney that year occurred on July 2, when he had a near-drowning experience after falling into a well. According to the Harrisburg Telegraph: "While he was drawing water to wash up after the game the pump gave way, and 'Bob' dropped into the well. He caught hold of the pump in his descent, and with difficulty extricated himself."35
In 1905 McKinney was the shortstop, captain, and manager of the McSherrystown team. His brother Grover played center field and brother Burton was at first base. The brothers played well throughout the summer and were key figures in McSherrystown's victory in the championship series over Hanover. Bob McKinney split time between McSherrystown and the Red Lion club in 1906, then led McSherrystown to the championship of Adams County in 1907.
The 1908 season appears to have been McKinney's last as a semipro player. He was joined by his brothers once again on the McSherrystown club, although the club apparently disbanded once again, as McKinney briefly appeared for Dallastown and spent the summer patrolling shortstop for Hanover.
By 1909 McKinney was 32 years old and would be competing against men who were 10 or more years his junior. On March 5 his wife was badly injured in a streetcar accident, breaking her leg.36 McKinney was left to take care of his wife and four children while also working in McSherrystown's thriving cigar industry. As of 1908, the town was home to 10 large cigar factories.37 The 1910 US Census lists McKinney as the proprietor of his own cigar factory. One can imagine that the burden of caring for his injured wife and young children while running a factory would have made playing semipro baseball nearly impossible.
McKinney's life during the next two decades appears to have been relatively stable both personally and professionally. He contracted pneumonia in early 1917, but appears to have recovered to full health.38 His 1918 draft registration card lists his occupation as a self-employed cigar manufacturer. At age 42 and the sole supporter of his family, McKinney was not subject to military service. His mother died due to heart failure at the age of 69 in October 1918.
McKinney is listed as a cigar factory owner in the 1920 Census and by this time was the father of seven children. His eldest daughter, Pauline, was married in August 1920 and he also became a grandfather. In 1921 daughter Maude became the next to marry. In May 1929 McKinney's father died at 82.
The 1930 US Census suggests that the boom of the McSherrystown cigar industry may have come to an end, as McKinney is no longer listed as an owner or proprietor, but simply as a cigar packer. In 1935 he was injured when he struck his head against a rock while swimming, but he appears to have recovered without issue.39 The 1940 Census lists him once again as a cigar packer, and it appears he remained in this role until his death due to peritonitis at the age of 70 on August 19, 1946.
McKinney's obituary indicates that he was employed as a cigar packer with the Anton H. Bock Company in Hanover. He was survived by his wife and eight children, as well as by his two brothers, Joseph and Burton, and two sisters. A Catholic all his life, he was buried in the parish cemetery at McSherrystown's Church of the Annunciation.
Acknowledgments
I would like to thank Bob McKinney's grandson, Bobby Young, as well as Marvin Muhlhausen of the Hanover Area Historical Society and John G. Coulson for their assistance in obtaining information regarding Bob McKinney and his life in McSherrystown. The author would also like to thank fellow SABR member Phil Williams for assisting with online searches and reviewing an early draft. In addition to the sources noted in the bibliography, the author also accessed McKinney's player file from the National Baseball Hall of Fame, and the following resources:
Sources
Coulson, John G. Hanover Raiders: Minor League Baseball in Hanover, Pennsylvania (John G. Coulson, 2008).
Topper, Earl J. Bicentennial: McSherrystown, Pa. 1763-1963 (E.J. Topper, 1963).
Bobby Young, telephone interview with author, March 11, 2016.
Notes
Born
October 4, 1875 at McSherrystown, PA (USA)
Died
August 19, 1946 at Hanover, PA (USA)
If you can help us improve this player's biography, contact us.
http://sabr.org/sites/default/files/McKinneyBob.jpg
600
800
admin
/wp-content/uploads/2020/02/sabr_logo.png
admin
2016-05-11 16:21:30
2016-05-11 16:21:30
Bob McKinney