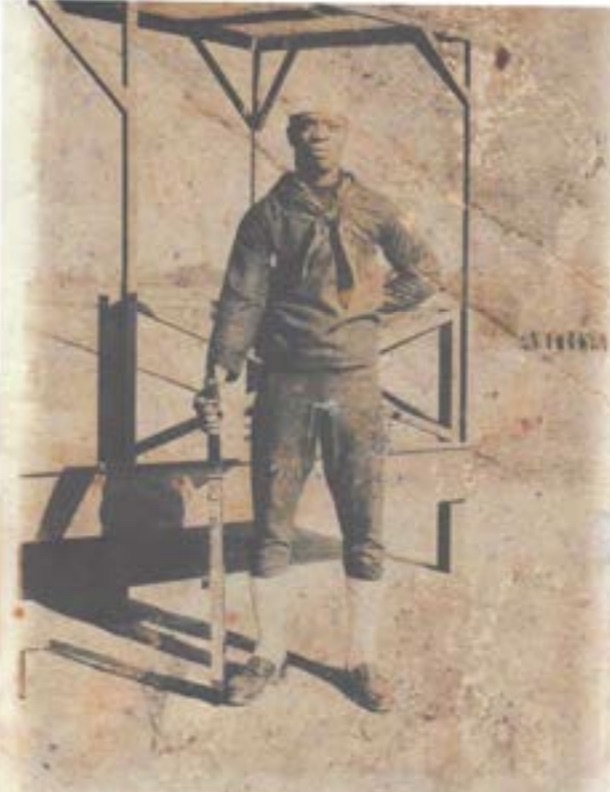 ---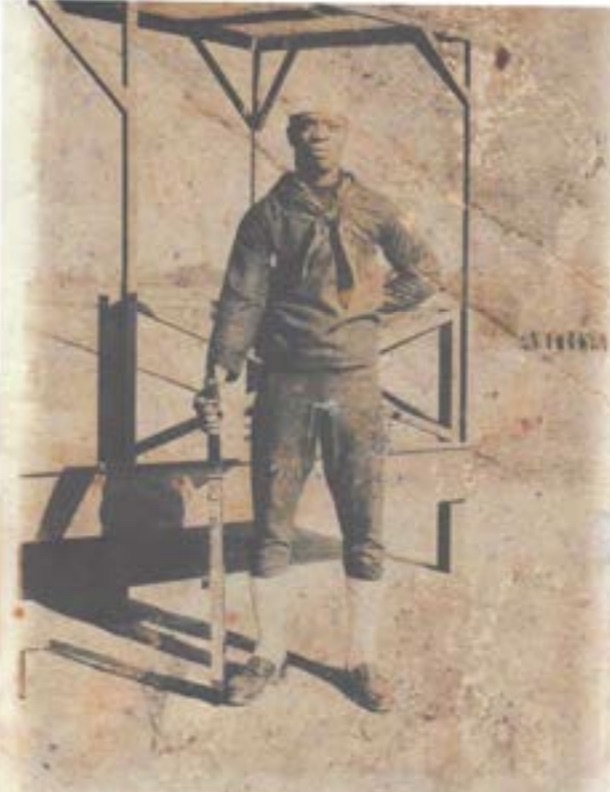 When longtime third baseman and fan favorite Howard Easterling left the Homestead (Washington) Grays after the 1947 season, the team signed a promising young player named Bob Boston to replace him. Boston had played in East Liverpool, Ohio, in 1947 and had a reputation as a slugger. The Grays went to spring training on March 25, 1948, in Daytona Beach; exhibition games started a few days later and Boston saw plenty of playing time at third base. That all changed after the Grays played the Florida Black Cats. Charles Gary, the Cats' third baseman, made quite an impression, and the Grays signed him in mid-April just in time for a swing through Florida, Baton Rouge, and New Orleans.1
Gary was a Navy veteran who had settled in Daytona Beach after his service. One of seven children, he was born on June 1, 1920, in Selma, Alabama, to George Murray and Cora Gary. The family moved to Mobile, where Gary attended high school before working in retail. During World War II he enlisted in the Navy. His rank was seaman first class and he spent time in the Philippines. What military action he saw is uncertain, but he did get the occasional chance to play baseball, often in integrated games.
Gary was mustered out at the Jacksonville Naval Base in Florida. After his service he worked in Daytona. In January 1947 the Florida State Negro League, which had begun play in 1945, was incorporated, and Gary played shortstop for the Daytona (aka Florida) Black Cats. The Pittsburgh Courier reported that he led the league in hitting in 1947 with a .408 average.
Gary stood 6 feet tall and weighed 180 pounds.2 A right-handed thrower, he began his career as a switch-hitter.3 The Grays opened league play on May 2 with Red Fields at third base, but after that Gary saw the majority of playing time at the hot corner. Boston was relegated to pinch-hitting and outfield appearances.
The Grays featured future Hall of Famer Buck Leonard, Luke Easter, and Bob Thurman. With talent like that in the lineup, Gary found himself batting seventh or eighth. The Grays led the Negro National League pennant race in mid-June, but the Baltimore Elite Giants surged to take the first-half pennant. In the second half the Grays rallied and earned a spot in the playoffs. Gary contributed a .279 batting average to help the Grays win what proved to be their final pennant.4
Gary's finest performance in 1948 came in an August 18 exhibition game in Benton Harbor, Michigan. Before the game the Benton Harbor News-Palladium had labeled him the Grays' "sensational new rookie third baseman."5 Gary responded with a 3-for 5 day and scored twice in a 16-7 win over the Benton Harbor Buds, though he tarnished the performance slightly by committing two errors. In the playoffs the Grays swept the Elite Giants before taking on Birmingham in what became the final Negro League World Series. Statistics for Gary in the playoff games have been lost, but the Grays defeated Birmingham in five games to clinch the title against the Black Barons and their 17-year-old rookie sensation Willie Mays.6
The Negro National League folded after the 1948 season, but the Grays played ball for two more seasons. Gary stayed with the team in 1949 and 1950. Vic Harris left the team and Sam Bankhead assumed the manager's role; with the managerial change, Gary frequently found himself batting second in the order. Josh Gibson Jr. joined the Grays for their last two seasons. Because the young Gibson was a natural infielder, Gary would occasionally play outfield while Gibson played third. Box scores of games are sparse, making collection of meaningful statistics impossible.
George Murray, who had worked as a laborer, died in 1949. Gary's mother, Cora, moved to Daytona Beach after George's death. Cora had been a farm laborer in her 20s, but she no longer worked outside the home. Charles provided for her after the move to Florida.
The Grays called it quits in the spring of 1951. Gary returned to Daytona Beach after three seasons of never-ending bus rides, dwindling crowds, and dwindling paychecks. He met a recent divorcee, Alfreda Moore, in 1952 and fell in love; however, Gary's first love was baseball, and he was not ready to end his career quite yet. He returned to the Florida State Negro League. In 1953 the Regina Caps of the Saskatchewan League trained in Florida. The Caps, an all-black team, were managed by former Grays player Jim Williams. The exact circumstances of Gary's joining the Caps are unknown, but when Regina headed north on a barnstorming tour with the House of David, Gary was playing outfield. Regina also added Gary's friend and teammate Hiram Marshall, who played third base, outfield, and catcher.
The Saskatchewan League, which was not part of Organized Baseball, had four teams. The Saskatoon franchise had a working agreement with the Havana Sugar Kings and the bulk of the lineup was Cubans who had quite a shock when their opener was snowed out.7 The Moose Jaw Maples were made up of recruits from the Oakland-San Francisco area and semipros from the United States and Canada. Some of the Californians left because of the weather, while others did not have the talent to compete. Departed players were replaced with castoffs from other teams. North Battleford had a roster made up of a few US-born players, notably slugger Bob Herron, and quite a few Canadians.
In another oddity, the league played a crossover schedule with the Mandak (Manitoba and North Dakota) League. This blended schedule was far from perfect. On June 12 the Caps played the Carman Cardinals. It was the Caps' sixth game in four days and they were forced to use a catcher and an infielder as their pitchers on the way to a 9-6 loss. Gary had three hits for the Caps, and Lyman Bostock Sr. paced the Cardinals attack.8
Gary and Marshall provided powerful offense for the Caps. Gary gave up being a switch-hitter and batted left-handed, and he emerged as one of the best hitters in the league. He collected four hits and a walk in the league opener at Regina on May 15, won the May 23 game with a triple, and scampered around the bases for an inside-the-park homer on June 6. He topped all those efforts with a 5-for-5 day on July 7 in which he drove in four runs and scored two as Regina routed Saskatoon, 24-7; he continued to torment Saskatoon with two hits and two RBIs on July 31 and three hits in a 6-4 Regina win on August 15.9 He batted .322 for the season, placing in the league's top 10, and scored 35 runs. Marshall took the league batting title with a .353 mark. The Caps finished third and took on Saskatoon in the playoffs, which they lost four games to two.
Gary and Alfreda welcomed their first child in 1953, daughter Vernetta. They also were raising Alfreda's son, Lewis, from her first marriage. Gary was a fun-loving and caring person and wanted very much to marry Alfreda, but she had concerns about his baseball travel and still harbored bitter memories of her first marriage. The couple welcomed Charles Jr. in 1955 and Kathy in 1958. Finally, both grandmothers stepped in and pushed for a formal wedding that took place in April 1959. In the 1960s they welcomed sons Alton and Lyndon to the family. Alfreda had been quite an athlete in her youth and the children inherited their parents' athletic abilities.
Gary worked as a property manager and caretaker in vacation-oriented Daytona Beach. He and his wife were longtime members of the Mount Zion A.M.E. Church. He played baseball locally until he broke an arm in the early 1960s. When Gary died on June 4, 2011, he left behind Alfreda and five children (Charles Jr. had passed away) plus seven grandchildren and four great-grandchildren. His obituary mentioned how pleased he was to have lived to see an African-American president; the America of his old age was certainly different than the one of the Jim Crow South into which he had been born.10 He was interred in Jacksonville National Cemetery.
Sources
I am indebted to Gary's son, Lyndon (Spanky), and daughter, Kathy, for a telephone interview on May 31, 2016. A second interview was conducted on August 15 with Gary's oldest daughter, Vernetta. A March 22, 1920, birth date is often associated with Charles (most notably by Social Security), but the children cited military records that list the June 1 date. The family recognizes June 1 as his birthday.
Notes
1 "Pick Up Pitcher, Shortstop in Florida," Pittsburgh Courier, April 17, 1948: 13.
2 Conflicting heights and weights can be found for Charles Gary. James Riley's Biographical Encyclopedia of the Negro Baseball Leagues lists Gary as standing 5-feet-9-inches tall and weighing 170 pounds; however, the June 27, 1949, edition of the Altoona Tribune contains an article that lists Charles Gary at 6 feet and 180 pounds and his teammate Robert Richardson at 5-feet-9-inches and 170 pounds. It is entirely possible that Riley inadvertently attributed Richardson's height and weight to Gary. Additionally, Lyndon Gary has verified that his father stood 6 feet tall and has estimated that he weighed 180 pounds.
3 "Negro Teams List Starters for Night Tilt," Altoona Tribune, June 27, 1949: 9.
4  James A. Riley, The Biographical Encyclopedia of the Negro Baseball Leagues (New York: Carroll & Graf, 1994), 308.
5 The News-Palladium (Benton Harbor, Michigan), August 17, 1948: 8.
6 By 1948 box scores for Negro League games had been largely replaced by line scores, even in the African-American newspapers of the day. Box scores for each of the Grays-Black Barons World Series games are unavailable.
7 attheplate.com. This is a marvelous website for information on baseball in Western Canada.
8 Ibid.
9 Barry Swanton and Jay-Dell Mah, Black Baseball Players in Canada: A Biographical Dictionary, 1881-1960 (Jefferson, North Carolina: McFarland and Company, Inc., 2009), 69.
10 Daytona Beach News- Journal online obituary.
Born
June 1, 1920 at Selma, AL (US)
Died
June 4, 2011 at Daytona Beach, FL (US)
If you can help us improve this player's biography, contact us.
https://sabr.org/sites/default/files/Charles%20Gary.jpg
600
800
admin
/wp-content/uploads/2020/02/sabr_logo.png
admin
2015-12-18 12:49:37
2021-09-17 01:07:09
Charles Gary