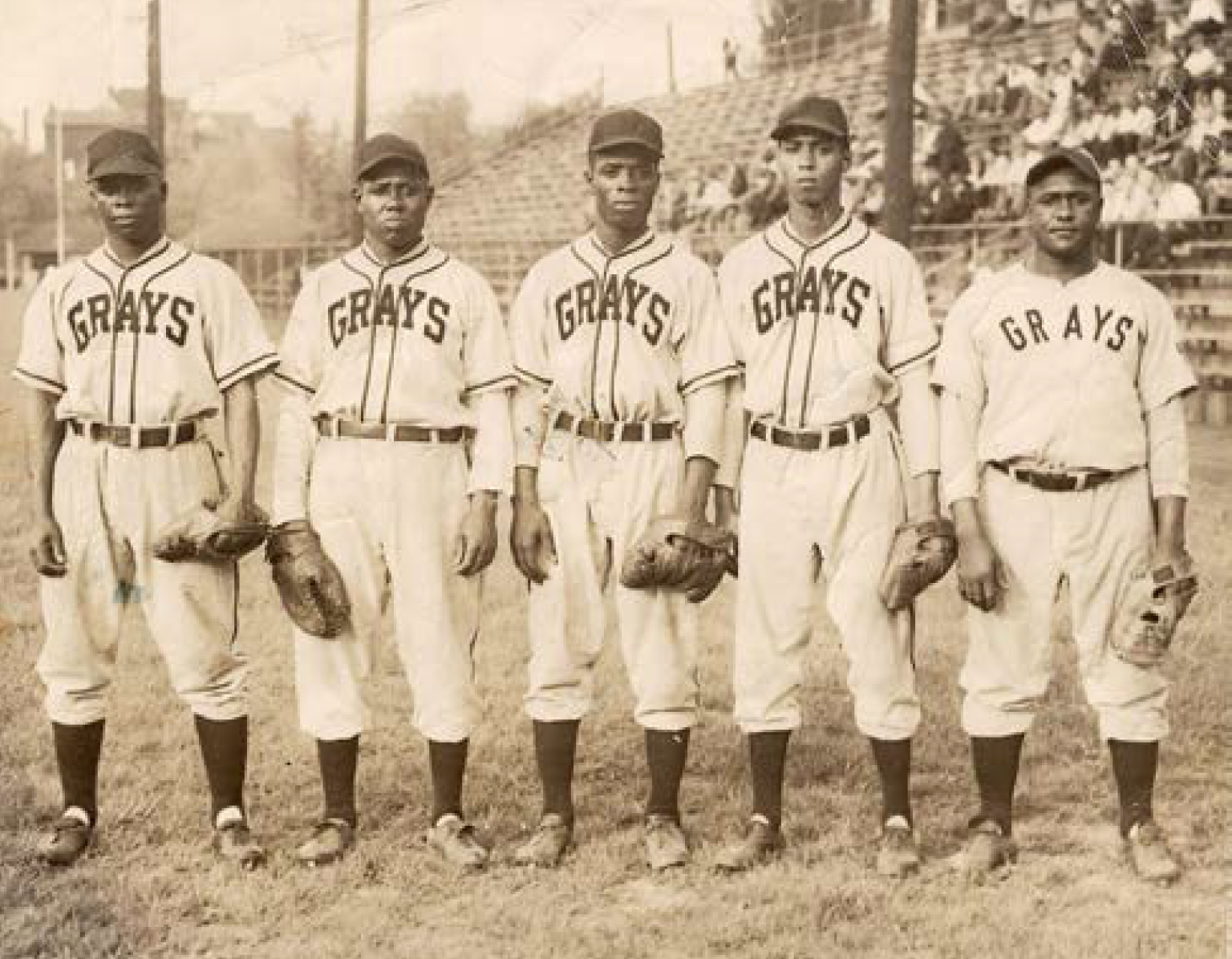 ---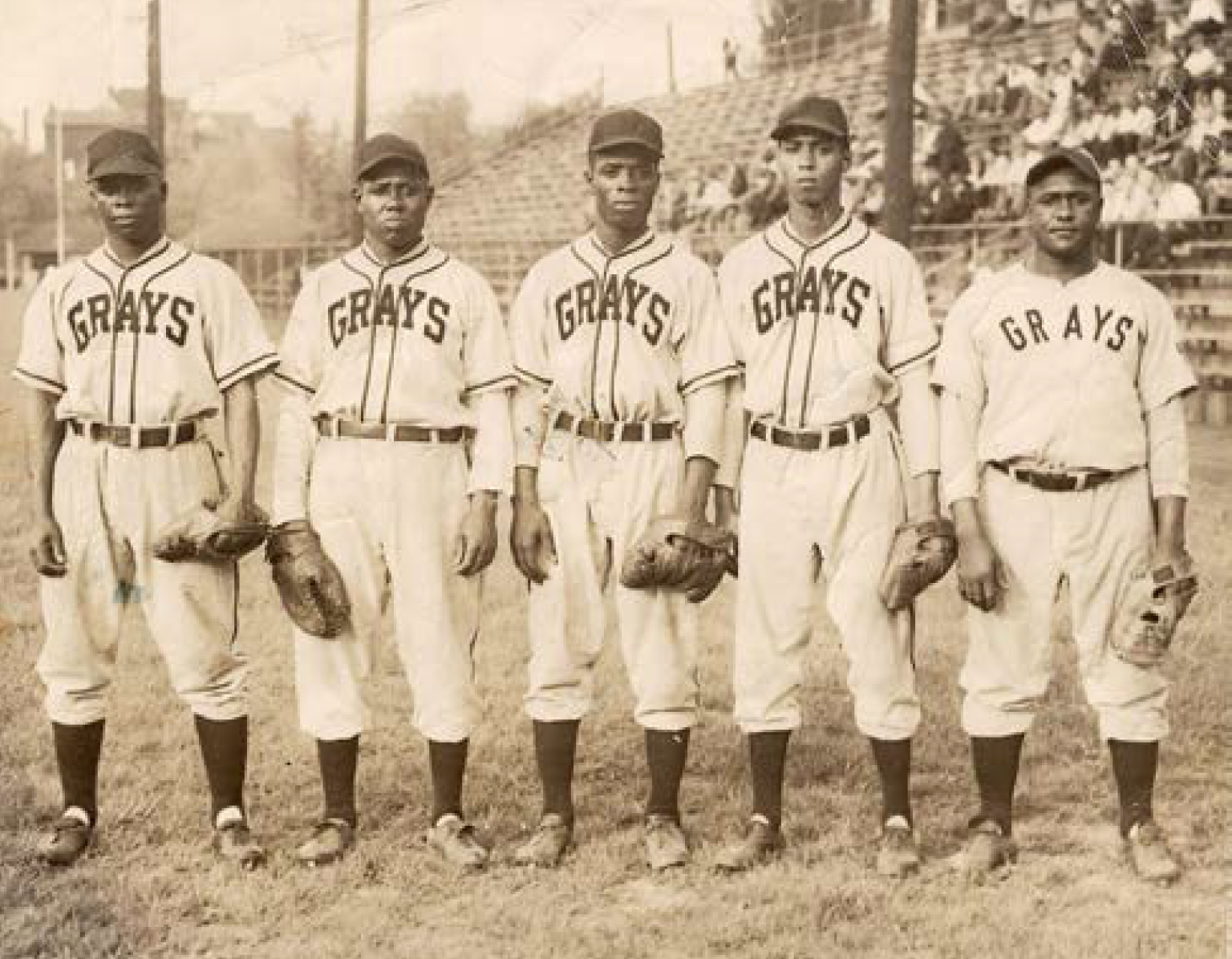 Clarence Bruce belongs to the majority of Negro League players who toiled in relative obscurity and whose stories can never be told in their entirety. Though the Negro Leagues became a subject for research in the late 1980s, the focus tended to be on the superstars who already had gained belated induction into National Baseball Hall of Fame as well as the other players who observers thought belonged in that hallowed institution. In addition to having to overcome the preoccupation with star players, baseball historians who attempted to chronicle the Negro Leagues were confronted with the fact that press coverage of the games was inconsistent at best and became an afterthought after Jackie Robinson broke Organized Baseball's color barrier in 1947.
Early works about the Negro Leagues provided only the most cursory introductions for many of the players. In The Biographical Encyclopedia of the Negro Baseball Leagues, James Riley describes Bruce as "a mediocre hitter without significant power … [who] was also an average defensive player."1 The single biographical paragraph and its few accompanying statistical snippets provide an incomplete portrait of a man whose life, like the lives of players from all leagues in all eras, was far more complex.
Clarence Bruce the baseball player was actually Clarence Earl Bruce Jr., and he was born on September 26, 1924, in Pittsburgh, the first of six children born to Clarence and Blanche Bruce. Clarence Sr. made his living as a headwaiter at the Roosevelt Hotel Downtown in Pittsburgh. Whenever he could, he attended games of both of the city's successful Negro League franchises, the Pittsburgh Crawfords and the Homestead Grays. He often took his namesake son to games with him, thus giving Clarence Jr. the thrill of seeing future Hall of Famers like Josh Gibson, James "Cool Papa" Bell, and Satchel Paige ply their trades in the primes of their careers.2
In an era when baseball was truly the national pastime, Bruce was no different from any other boy; he spent a good deal of his youth playing sandlot baseball in Pittsburgh. Though he enjoyed baseball, his education was important and, after graduating from Westinghouse High School, he enrolled in the University of Pittsburgh. His college career was brief, lasting about a year, because he was drafted into the US Army in 1943 as World War II continued to rage.
Bruce took part in the Allied invasion of Normandy in June 1944 that turned the tide of the war against Nazi Germany. Interestingly, his own family was unaware of his role in the war until they obtained his complete military record after his death,3 a circumstance that may or may not be attributable to the fact that Bruce no doubt experienced many of the horrors of war that soldiers often do not care to recount.
Bruce was discharged from the Army in 1945, shortly after the end of the war, and he began his professional baseball career with the Brooklyn Brown Dodgers of the United States League in 1946. The USL, a third major Negro league that began play in 1945, was the brainchild of former Pittsburgh Crawfords owner Gus Greenlee. In order to lend credence to the endeavor, Greenlee struck a deal with Brooklyn Dodgers general manager Branch Rickey, who prompted the move of the USL's Hilldale franchise to Brooklyn. Immediately, the Brown Dodgers became the league's best-known franchise, and they gained additional publicity by hiring Negro League legend Oscar Charleston as their manager, though Charleston was gone before the end of the team's inaugural season.
The belief at the time was that Rickey was using the USL as a vehicle to allow him to evaluate African-American players for the Brooklyn Dodgers under the guise of merely scouting them for the Brown Dodgers. There is considerable doubt among modern baseball historians that this was Rickey's true purpose (though Rickey sought to confirm it years afterward4), especially since he withdrew from active participation in the USL when it became apparent that the Brown Dodgers were a failure. Rickey blamed the franchise's lack of viability on the team's owner/operator, Joe Hall, who Rickey said had "no idea of promotional work" with the result that the team "did not draw at all."5
The documentation of many Negro League players' careers is such a difficult task that Bruce still does not appear on the 1946 Brown Dodgers' roster in many of the currently available resources.6 However, clear evidence for his being part of the team exists in the form of an old newspaper photograph with a handwritten caption that identifies Peewee Bruce and Sonny Woods,7 who are wearing Brooklyn jerseys while sitting in a dugout during a game. The photo has been preserved thanks to Blanche Bruce who, fulfilling the role of the proud mother, kept a scrapbook of her son's baseball career that contains photos, a player contract, letters, and newspaper clippings from 1946 through 1953. Clarence Bruce spent only one season with the Brown Dodgers (for which no statistics are currently available) as the USL folded after the 1946 campaign.
The USL's demise turned out to be a blessing in disguise for Bruce, who signed with the Homestead Grays of the Negro National League in 1947. This gave him the opportunity to play at least some of his games in his hometown of Pittsburgh. His player contract shows that Bruce was paid $300 per month from May 1 to September 15 of that year, which was no meager sum for the average Negro League player of the 1940s.8
The Grays alternated home games between their true home in Pittsburgh, where they most often played at Forbes Field,9 and their second "home" in Washington, D.C., where they rented Griffith Stadium. It was not unusual for the Grays to play a day game at one home field and then ride the team bus to play a night game at their alternate home. When they were on the road, the Grays players – like all Negro Leaguers – either had to stay at African-American hotels or with black host families. The former arrangement resulted in as many players being crammed into as few rooms as possible, while the latter one created difficulty with transportation since players were spread out among families that did not always live near one another.
In spite of such less than ideal travel conditions, Bruce was elated to be playing for the Grays. His son Kirk Bruce recalled his father's fond description of road trips, saying, "They would all pile into a couple of hotel rooms. Sometimes they would have some cheese and crackers and something to drink, and they thought they were living large [because they were] playing professional baseball."10
Bruce took great pride in being a professional Negro League player. The fact that the 1947 Grays roster was filled with stars like Luke Easter, Buck Leonard, and Luis Márquez  demonstrates why Bruce once declared, "We didn't just play and think we were inferior. We thought we were great ballplayers and I think we walked with that air. … We knew we were great players. And the fans knew it. I think the white fans knew it."11 In fact, far from feeling inferior, Bruce believed that the American and National Leagues [of Organized Baseball] were not the true major leagues because they did not have Negro players in them.12
The 22-year-old Bruce saw limited action in his first season with Homestead, during which he was, according to Riley, a part-time starter who batted .246.13 In their landmark The Negro Leagues Book, Dick Clark and Larry Lester list the same batting average and fill in a 34-for-138 batting line that included four doubles and three home runs.14
In 1948, his second season with the Grays, Bruce became the starting second baseman after Marquez was moved to center field.15 In an era in which line scores largely replaced box scores for Negro League press coverage, the only available statistics show Bruce with a 3-for-25 batting line for a .120 BA.16 Once again, such a minute sample cannot accurately reflect his usual level of play since he was the regular second baseman for that year's championship squad.17
Homestead, a powerhouse franchise through most of its existence, had won both the 1943 and 1944 Negro League World Series. The 1948 squad aimed at a third title in six years and was powerful enough to instill fear into the National League tenants of Forbes Field, the Pittsburgh Pirates. In 1988 Bruce retold the story of a Grays-Pirates game that never came to pass:
"We were supposed to play the Pirates in an exhibition (in 1948), but some of their players came to watch us against the New York Black Yankees. Buck Leonard hit a home run over the roof in right field, Luke Easter hit one off the façade in right and Bob Thurman one over the 447-foot mark. We heard after that the Pirates didn't want to play us."18
Bruce and his Grays teammates rounded into playoff form in a doubleheader on Sunday, September 12, at which a crowd of 6,000– a far cry from the 35,000-plus the Grays often drew in the Negro Leagues' heyday – gathered at Griffith Stadium to bid farewell to retiring first baseman Buck Leonard. Leonard received tributes and gifts between victories over the Indianapolis Clowns (8-3) and Kansas City Monarchs (6-1), with Bruce contributing an RBI double in the second inning of the nightcap.19 Bruce maintained a lifelong friendship with Leonard, a future Hall of Famer who was lauded for "his gentlemanly qualities on and off the field and his inspirational leadership as captain of the Grays."20
Homestead clinched the NNL's second-half championship and faced off against the first-half champion Baltimore Elite Giants, providing Bruce with the opportunity to participate in a playoff series that had an ending unmatched by any series in any league in the history of baseball. The Grays won the first two games, 6-0 and 5-3, and they turned a 4-4 tie into a 7-4 lead in top of the ninth inning of Game Three on September 17. It was then that Baltimore's 11:15 P.M. curfew became a factor. The Elite Giants, believing that the entire ninth inning would have to be replayed if it went past 11:15, began to stall the game by refusing to get Grays batters out.21 At first, their tactic appeared to work as Game Three was indeed suspended and, before it was concluded, Game Four – an 11-3 Baltimore win – was played on September 19.
The next day, September 20, the Grays pulled off the oddity of a three-game sweep in spite of a Game Four loss, owing to a decision made by Rev. John H. Johnson, the NNL's president. Johnson applied a league rule that any inning begun before 11:00 P.M. had to be completed (even if it lasted past the 11:15 curfew) and "ruled [the Elite Giants' stalling] was unsportsmanlike and therefore grounds for the game to be forfeited to the Grays, 9-0."22
In such manner the Grays advanced to the World Series, where they met a familiar opponent in the Birmingham Black Barons, the very team they had victimized for their 1943 and 1944 championships. The third time around resulted in the same outcome as the Grays won the Series in five games. Their only loss came in Game Three when Birmingham's 17-year-old center fielder, Willie Mays, knocked a one-out single in the bottom of the ninth that scored Bill Greason from second base for a 4-3 victory. Clarence Bruce, ever proud of his time with the Grays, made sure to mention often that he had played against Mays – a future Hall of Famer who lit the major leagues on fire – back in the days before most of the American public had heard of him.23
The Negro Leagues were on the decline, however, and the NNL folded after the 1948 season. The Grays joined the Negro American Association in 1949, played as an independent club in 1950, and then disbanded in May 1951. As a result of these changes to Homestead's fortunes, Bruce and three Grays teammates made an exodus to Canada in 1949, where they joined the Farnham (Quebec) Pirates of the Provincial League; Eudie Napier, Tom "Big Train" Parker, and Willie Pope were the other Grays on that season's Farnham squad. In 1951, another of Bruce's Homestead teammates, Sam Bankhead, became the first African-American manager of a predominantly white team at Farnham, but Bruce was no longer with the team that year. Statistics for Provincial League teams of that era are as scarce as for the Negro Leagues, and the only available statistics for Bruce show him batting .222 (12-for-54) in 14 games with Farnham in 1950. It was his last season to play professional baseball.
Once his baseball career was over, Bruce returned to Pittsburgh and settled into life as a family man. He married Marguerite Cole in 1952 and spent 35 years working as a clerk for the US Post Office and its successor, the US Postal Service; the couple had a son, Kirk, and a daughter, Jennifer. Prior to beginning his career with the post office, Bruce had one last flirtation with professional baseball in the form of a tryout offer from the Cleveland Indians. Harry "Suitcase" Simpson, who had been Bruce's opponent as a member of the NNL's Philadelphia Stars in 1947-48, was now an Indians player and had recommended Bruce. The team told Bruce it "would be happy to give [him] a trial at Cleveland Stadium"24 Bruce did not make the Indians team in 1953, and his son Kirk is unsure if his father ever went to Cleveland for the tryout at all.
Bruce took up golf and often played at The Dandy Duffer, an African-American golf club, where he honed his skills well enough to become a driving-range instructor. He passed his athleticism down to Kirk and Jennifer, who both played basketball at the University of Pittsburgh, and he became a fixture at his college-age children's games. Kirk was a starting point guard from 1971 to 1975 and helped lead the 1974 team to a 25-4 record; as of 2016, he was an associate athletic director at Pitt. According to Kirk, though, Jennifer was the true star of the family; she became Pitt basketball's all-time leading scorer – male or female – during her playing career at the university.25
In August 1986 Bruce had the opportunity to don a Pittsburgh Pirates uniform before a game at Three Rivers Stadium as part of a promotion by television station KDKA. The clock turned back more than 35 years as he fielded grounders and took batting practice. Bruce enthusiastically declared, "Oh, it felt good, I tell you. I hit 'em good. Almost jerked one out of there. I showed 'em."26
Two years later – on September 10, 1988 – Bruce received an even greater honor and thrill as the Pirates raised a Homestead Grays flag over Three Rivers Stadium to commemorate the 1948 Grays championship. Bruce spoke on behalf of his former team and 18 other former Negro Leaguers were honored – a group that included Cool Papa Bell, Buck Leonard, and Monte Irvin – each receiving a medallion. Bruce told the fans, "We've waited and waited and waited to finally be recognized,"27 and emphasized the importance of that evening's celebration when he said, "That means the Grays are a legend. That means we haven't been forgotten."28
On January 23, 1990, Bruce died in Pittsburgh at 65. Joan Bruce Griffin summed up her brother's life and baseball career by saying, "He never complained. He loved baseball. He would have played it for nothing if they would have just let him."29
This biography appears in "Bittersweet Goodbye: The Black Barons, the Grays, and the 1948 Negro League World Series" (SABR, 2017), edited by Frederick C. Bush and Bill Nowlin.
Sources
The author wishes to express his gratitude to Kirk Bruce for taking the time to tell his father's story and for providing valuable artifacts in the form of scanned photos, letters, and his father's 1947 player contract with the Homestead Grays.
Thanks also to Dr. Rob Ruck, a University of Pittsburgh history professor and the author of several books about the Negro and Latin leagues, for pointing this author in the direction of his Pitt co-worker Kirk Bruce.
Notes
1 James A. Riley, The Biographical Encyclopedia of the Negro Baseball Leagues (New York: Carroll & Graf Publishers, Inc., 1994), 129.
2 Kirk Bruce, telephone interview with the author, January 18, 2016.
3 Kirk Bruce interview.
4 Neil Lanctot, Negro League Baseball: The Rise and Ruin of a Black Institution (Philadelphia: University of Pennsylvania Press, 2004), 451.
5 Ibid.
6 The Center for Negro League Baseball Research correctly lists Clarence Bruce as a member of the 1946 Brooklyn Brown Dodgers and lists him as playing shortstop. (The roster can be viewed at cnlbr.org.)
7 Sonny Woods has been identified as pitcher Sam Woods. His nickname, according to the CNLBR, was Buddy, which indicates that Mrs. Blanche Bruce may have documented Woods's nickname incorrectly in her scrapbook. Kirk Bruce provided the author with a scanned copy of the photo, which unfortunately is too faded and grainy to reproduce well.
8 Newark Eagles co-owner Effa Manley said, "In those days $500 a month wasn't a bad salary for a ballplayer, a real good player like [Monte] Irvin." Irvin became a Hall of Famer so his salary was higher than the norm, but $300 per month was still a good salary for the average ballplayer. For the full interview with Manley, see John Holway, Voices From the Great Black Baseball Leagues (Mineola, New York: Dover Publications Inc., 1975). Manley's quote can be found on page 320 of Holway's book.
9 Though the Grays played the majority of their Pittsburgh games at Forbes Field, they played at many other ballparks in the Pittsburgh area as well. In May 1948, while Forbes Field was being resodded, the Grays played at West Field in Munhall. ("Grays to Play Games on Munhall Field," Pittsburgh Post-Gazette, May 10, 1948).
10 Kirk Bruce interview.
11 Lawrence D. Hogan, Shades of Glory (Washington: National Geographic, 2006), 305.
12 Kirk Bruce interview.
13 Riley, 129.
14 Dick Clark and Larry Lester, eds., The Negro Leagues Book (Cleveland: Society for American Baseball Research, 1994), 270. As a demonstration of the difficulty in determining Negro League players' statistics, baseball-reference.com lists Bruce as going 10-for-37 for a .270 batting average in 1947; these statistics perhaps include only league games. (See baseball-reference.com/register/player.cgi?id=bruce-001cla).
15 Riley, 129.
16 "Clarence Bruce," baseball-reference.com/register/player.cgi?id=bruce-001cla, accessed February 26, 2016.
17 Riley's Biographical Encyclopedia states that Bruce had a .255 batting average for the 1948 season; however, no specific statistics are provided, and it is unclear how many games or at-bats that average encompasses. In The Negro Leagues Book, Clark and Lester give no statistics for Bruce for 1948, emphasizing once more the difficulty in reconstructing the careers of Negro League players.
18 Alan Robinson, "THE NEGRO LEAGUE: Blacks Were Relegated to Their Own Hotels, Own Sides of Town and Played Baseball for Little Money, Recognition," Los Angeles Times, September 18, 1988. (Homestead's Bob Thurman related the same story, with slightly less detail, in Hogan, Shades of Glory, 305).
19 "6,000 Fans Pay Tribute to Grays' Buck Leonard," Afro-American, September 18, 1948.
20 Ibid.
21 Bob Luke, The Baltimore Elite Giants (Baltimore: The Johns Hopkins University Press, 2009), 2.
22 Ibid.
23 Kirk Bruce interview.
24 Laddie Placek, letter to Clarence Bruce, February 17, 1953. Kirk Bruce provided a scanned copy of this letter, which was typed on stationery that contains the logo and address of the Cleveland Indians' spring-training complex in Daytona Beach, Florida. Placek was Cleveland's director of scouts at that time.
25 Jennifer Bruce has since been supplanted by Lorri Johnson as the University of Pittsburgh's all-time scoring leader in basketball.
26 Byron Smialek, "Clarence Bruce Made the Best of His Only Opportunity," Washington (Pennsylvania) Observer-Reporter, January, 27, 1990.
27 Jimmy Dunn, "He Realized a Dream by Playing for Grays," Pittsburgh Post-Gazette, March 20, 1997.
28 "Clarence Bruce, Was Homestead Grays Player" [obituary], Pittsburgh Post-Gazette, January 25, 1990.
29 Byron Smialek, "When the Line Was Crossed," Washington (Pennsylvania) Observer-Reporter, April 8, 1997.
Born
September 26, 1924 at Pittsburgh, PA (US)
Died
January 23, 1990 at Pittsburgh, PA (US)
If you can help us improve this player's biography, contact us.
https://sabr.org/sites/default/files/BruceClarence.png
600
800
admin
/wp-content/uploads/2020/02/sabr_logo.png
admin
2017-08-21 14:45:13
2021-09-17 01:14:47
Clarence Bruce