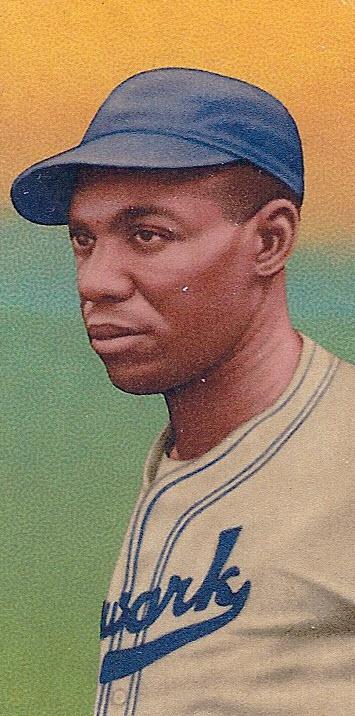 ---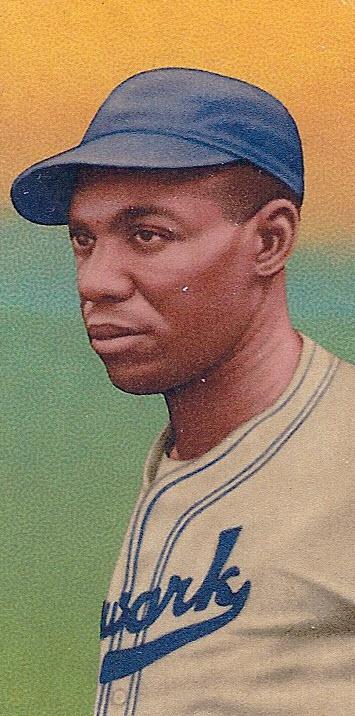 The greatest shortstops in Negro League history were John Henry Lloyd (first), Willie Wells (second), and Dick Lundy (third), according to a 1952 Pittsburgh Courier poll of Negro baseball experts. Today Lundy is less well known than Lloyd and Wells, who are in the Hall of Fame, but during his career, everyone following Negro League baseball knew who Dick Lundy was.
Nicknamed "King Richard" and "Sir Richard," Lundy was a graceful shortstop with extraordinary range and a rifle arm. He was an outstanding hitter, too, known for his "wicked line drives."1 His career batting average from 1916 to 1937 is estimated by Seamheads.com to be .320. He was "one of the most spectacular athletes I've ever seen," said Negro League second baseman Bunny Downs in 1955. "Lundy could hit, throw, field, run and most important of all — think. On and off the field he was the type of fellow everybody took a liking to, always a gentleman."2
As playing manager, Lundy led the Atlantic City Bacharach Giants to the pennant in the Eastern Colored League in 1926 and 1927. Manager Lundy expected his players to be dedicated to the game and to learn its fine points; there was no room for drinkers or carousers on his team. Among the players he mentored were future Hall of Famers Ray Dandridge and Monte Irvin.
Richard Benjamin Lundy was born on July 10, 1898, in Jacksonville, Florida. The 1910 US Census lists him as the only child in the Jacksonville household of his mother, Millie Lundy. In 1910 Millie was a 33-year-old widow who worked as a dressmaker. Richard's deceased father, Richard D. Lundy, had worked in construction as a lather.3
Young Richard attended college in or near his hometown4 and played baseball in 1915 on a local Negro team called the Duval Giants.5 At age 17, he was the youngest of eight teammates recruited to come north to Atlantic City in the spring of 1916, to join a newly formed team called the Bacharach Giants. Named for Harry Bacharach, an Atlantic City mayor, the team dominated its opponents, winning 98 of 114 games that year.6 Against tougher competition in 1917, the team won about 60 percent of its games.
In 1918 Lundy played for both the Bacharach Giants and the Hilldale Daisies of Darby, Pennsylvania. On June 4, he contributed four hits in the Bacharach Giants' 5-3 victory over the Cuban Stars.7 Four days later, he smacked two hits off Chief Bender in Hilldale's 5-1 triumph over Bender's club, the All-Star Internationals.8 Lundy remained with Hilldale in 1919.
In the spring of 1920, the 21-year-old Lundy was regarded as one of the premier shortstops in Negro baseball. There was a bidding war for his services, and he returned to the well-financed Bacharach Giants. In the first game of a doubleheader at Ebbets Field on May 16, against a white semipro team known as the Treat 'Em Roughs, "Lundy made a stop in short that brought the crowd to its feet" and was "warmly applauded" by the mostly white crowd.9 On August 29, again at Ebbets Field, Lundy helped the Bacharach Giants sweep a doubleheader from the New York Lincoln Giants; he collected three hits in the first game off Cyclone Joe Williams and added three more hits, including a home run, in the second game.10
Lundy was a switch-hitter; Seamheads.com estimates that he hit .344 in 1920 and .350 in 1921. At 5-feet-11 and 180 pounds, he was big for a shortstop. "One of his hands was as big as two of yours," recalled Willis Crump, one of his teammates.11 An article in the New York Age on September 11, 1920, raved about the young shortstop and compared him to the great John Henry Lloyd:
Lundy "is as good at the bat as Lloyd ever was, is faster on the bases and fields equally as well if not a shade better than "The Old Master." Lundy plays deep short and when a ball is hit toward his territory, he comes racing toward it like a house is afire. No one hand stuff goes with him." With two hands, Lundy "scoops up drives, grounders or what not and throws to first like a pitcher. If any Negro is to get into the big league for ability, Lundy should be the man."
In 1922, the Bacharach Giants split in two: The 38-year-old Lloyd managed the "New York Bacharach Giants," while the 23-year-old Lundy managed the "Original Bacharach Giants," who played home games that year at Harlan Field in Wilmington, Delaware. Atlantic City was represented by neither team. In the home opener at Wilmington on May 19, Lundy homered twice to lead his team to an 8-6 victory over the Cressona (Pennsylvania) Tigers.12
There was only one Bacharach Giants team in 1923, and Lundy was its playing manager. The club re-established its home base in Atlantic City, joined the newly formed Eastern Colored League (ECL), and finished in fourth place in the six-team league. In the offseason Lundy played for the Almendares team in the Cuban Winter League.
For the next two seasons, Lundy and Lloyd were teammates on the Bacharach Giants; Lundy played shortstop as usual, and Lloyd played second base and managed the team. On June 16, 1924, the pair combined for seven hits and five runs scored in a 10-3 rout of the Harrisburg (Pennsylvania) Giants.13 Twelve days later, they collected eight hits and scored seven runs in a 20-5 thrashing of the Washington Potomacs.14
Lloyd became manager of the Lincoln Giants in 1926. Lundy replaced him as manager of the Bacharach Giants and led the team to the ECL pennant in 1926 and 1927. According to estimates by Seamheads.com, Lundy hit a robust .355 in 1926, far above the league average of .265.
With home games in Atlantic City, a popular tourist destination rife with illegal alcohol during Prohibition, Lundy ran a tight ship. "We have no trouble with discipline down in Atlantic City," he said. "Our players cannot drink or run around. If they do they are reported to the management. Fans expect a high-class ballplayer and they get one or else."15
The high-class Lundy was an intelligent and skillful leader, wrote columnist W. Rollo Wilson of the Pittsburgh Courier. "His remarkable playing is an inspiration and his men try to measure up to the standard" he sets. His players "all like him and he never rides them. If they have brains he allows them to be used, and while he is absolutely the manager, he welcomes suggestions from anyone competent to make them."16
Lundy and the Bacharach Giants played against the Negro National League champion Chicago American Giants in the 1926 and 1927 Negro World Series. The American Giants won both series, 5 games to 4 (with 2 ties) in 1926, and 5 games to 3 (with 1 tie) in 1927.
The ECL folded in the middle of the 1928 season. In October Lundy played for the Baltimore Black Sox in exhibition games against Fritz Maisel's All-Stars, a team stocked with talent from the major and minor leagues; Lundy got two hits off Eddie Rommel and two off Lefty Grove.17 In January 1929, the Bacharach Giants traded Lundy to the Black Sox.18
The 1929 Baltimore Black Sox were managed by Frank Warfield. The team won the pennant in the six-team American Negro League, a new league that lasted only one season. The Black Sox' "Million Dollar Infield"19 was considered the best in Negro baseball that year, with Jud "Babe Ruth" Wilson at first base, Warfield at second base, Lundy at short, and Oliver "Ghost" Marcell at third base. Lundy was surely the peacemaker, playing alongside this combative trio. During a dispute over a dice game in 1930, Warfield reportedly bit off a piece of Marcell's nose.20
Lundy remained with the Black Sox for the next three seasons, and in 1932 he managed the team and hit .381 (the league average was .278, according to Seamheads.com). In the second game of a doubleheader on July 15, 1932, he went 4-for-5 with two home runs and four RBIs as his team edged the Washington Pilots, 11-10.21 On July 30, he got three hits off Satchel Paige, but the Black Sox lost to the Pittsburgh Crawfords, 5-3.22
In 1933 Lundy played for and managed the Philadelphia Stars. He went 7-for-9 in a doubleheader on July 30 as the Stars swept the Black Sox.23 He was selected by fan voting as the starting shortstop on the East squad in the East-West All-Star Game, which was played on September 10 at Comiskey Park in Chicago. He went hitless facing pitcher Willie Foster, and the West prevailed 11-7.24 That winter Lundy played for the San Juan Stars in Puerto Rico.25
Lundy was playing manager of the Newark (New Jersey) Dodgers in 1934; the team finished fourth in the eight-team Negro National League. One of the Dodgers was an impressive 20-year-old infielder named Ray Dandridge. Lundy was again voted as a starting shortstop in the East-West All-Star Game, and he managed the East team that had five future Hall of Famers: Cool Papa Bell, Oscar Charleston, Josh Gibson, Satchel Paige, and Jud Wilson.
The game was played at Comiskey Park on August 26, and the East came away with a 1-0 victory. Lundy went hitless but collaborated with Gibson, a strong-armed catcher, on "one of the feature plays of the game."26 When Gibson dropped a pitch in the fifth inning, the speedy Sam Bankhead on first base attempted to steal second but was thrown out, Gibson to Lundy. "No one but a Gibson could have thrown Bankhead out, and no shortstop but a Lundy could have completed the play," wrote William G. Nunn of the Pittsburgh Courier.27
Lundy played second base for the New York Cubans in 1935, having been traded by the Newark Dodgers, and was selected as a reserve28 but did not play in the East-West All-Star Game that year. He was inactive in 1936 and returned the next year, beginning the season with the Brooklyn Royal Giants before becoming manager of the Newark Eagles in June.
By the age of 40, Lundy had retired as a player, but he managed for several more seasons: the Newark Eagles from 1938 to 1940, with a young Monte Irvin on his team; the Brooklyn Royal Giants in 1941, 1943, and 1947; Mayagüez, Puerto Rico, in 1942; the Jacksonville Eagles in 1948; and the New York Black Yankees in 1955.
Lundy spent his remaining years in Jacksonville and died there on January 5, 1962, at the age of 63.
In 2006, the Special Committee on the Negro Leagues elected to the National Baseball Hall of Fame 17 of 39 candidates listed on the final ballot. Lundy was one of the 22 candidates who were not chosen. If any more Negro League shortstops are elected to the Hall of Fame, Lundy deserves to be first among them.
Acknowledgments
This biography was reviewed by Len Levin and fact-checked by Kevin Larkin.
Photo credit: Helmar Art Cards
Sources
Overmyer, James E. Black Ball and the Boardwalk: The Bacharach Giants of Atlantic City, 1916-1929 (Jefferson, North Carolina: McFarland, 2014).
Ancestry.com and Seamheads.com (both were accessed in October 2017).
Notes
Born
July 10, 1898 at Jacksonville, FL (US)
Died
January 5, 1962 at Jacksonville, FL (US)
If you can help us improve this player's biography, contact us.
https://sabr.org/sites/default/files/LundyDick.jpg
600
800
admin
/wp-content/uploads/2020/02/sabr_logo.png
admin
2018-01-02 23:58:19
2021-09-17 01:14:46
Dick Lundy