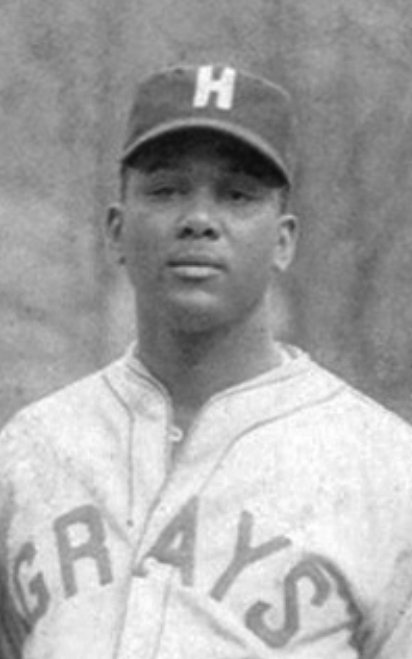 ---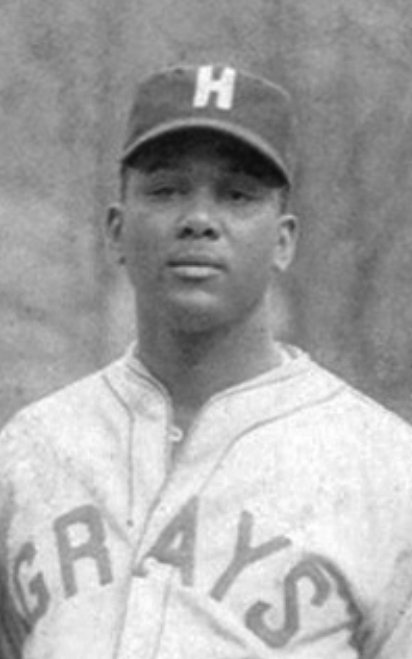 A right-handed slugger and sure-handed infielder, George Scales starred in the Negro Leagues in the 1920s and 1930s. He achieved a .323 career batting average, according to Seamheads.com, and he ranks ninth in career slugging percentage among Negro Leaguers with at least 3,000 plate appearances. The eight players ahead of him are in the Hall of Fame: Josh Gibson, Turkey Stearnes, Mule Suttles, Oscar Charleston, Jud Wilson, Willie Wells, Martín Dihigo, and Cristóbal Torriente. Scales also distinguished himself as a manager and coach during his 40 years in professional baseball.
George Louis Scales was born in Talladega, Alabama, on August 16, 1900. He was the youngest of the five children of Joseph and Hattie Scales. At age 17, George married Nora DeWeaver and was employed as a waiter in Talladega. The young couple had three children: Georgia Teresa born in 1919; Harry Edward, 1922; and Gladys Marie, 1924. Nora died in 1929 at the age of 28.
Scales attended high school at Talladega College for two years and played baseball on the school team. A right-handed thrower, he began his professional career as a shortstop on the 1919 Montgomery (Alabama) Gray Sox.1 The 1920 Gray Sox belonged to the newly formed Negro Southern League, and Scales helped the team win the pennant.2 He played third base for the Gray Sox3 and St. Louis Giants in 1921 and for the St. Louis Stars in 1922. His 1922 season was cut short when he broke his leg sliding into second base.
At 5-feet-11 and 195 pounds, Scales was big for the era. He had a stocky build and was nicknamed Tubby. He emerged as a power hitter in 1923, with a career-high .747 slugging percentage. On June 17 he homered in the 11th inning to give the St. Louis Stars a 9-7 victory over the Cuban Stars.4 And against the Milwaukee Bears on August 11, he contributed a single, triple, and home run as the St. Louis Stars earned another 9-7 triumph.5 A week later he joined the New York Lincoln Giants.
It was strength versus strength on September 3, 1923. Scales, regarded as a great curveball hitter, faced pitcher Arthur "Rats" Henderson of the Bacharach Giants, who had "one of the best curve balls in history."6 Scales went 3-for-4 with a home run as the Lincoln Giants prevailed, 6-2.7
On June 1, 1924, the Lincoln Giants swept a doubleheader from the Cuban Stars; playing both games at second base, Scales handled 18 chances without error, and he went 6-for-9 at the plate.8 In a doubleheader against the Jamaica (New York) Cardinals on May 30, 1925, he clouted four home runs — two in each game — yet the Lincoln Giants lost both contests.9
The Lincoln Giants released Scales in August 1925 "not because of his ball playing, but because of a personal difference with the owner," Jim Keenan.10 Scales finished the season with the Homestead Grays. In 1926 he played for the Brooklyn Royal Giants and Newark Stars before returning to the Lincoln Giants in July. On September 19 he clubbed three home runs to lift the Lincoln Giants to a 5-4 victory over the Cuban Stars.11
Scales batted .419 in 28 games for the 1927 Lincoln Giants. His grand slam on May 15 carried the team to a 6-2 victory over the Royal Giants.12 He hit another grand slam a week later, against the Harrisburg (Pennsylvania) Giants.13 He played shortstop and third base that year. Manager John Henry "Pop" Lloyd said Scales "has the most wonderful throwing arm in baseball and is the most consistent hitter on the team."14 Scales was also a savvy baserunner. On August 13 he "made a clean steal of home plate" against the Homestead Grays.15 It was "a pretty piece of baserunning," said William G. Nunn of the Pittsburgh Courier.16
On June 10, 1928, Scales gave "a phenomenal exhibition" at shortstop and went 4-for-5 with a triple and home run as the Lincoln Giants routed Hilldale, 9-3.17 In a doubleheader against the Cuban Stars on August 19, he belted four doubles and at second base made one error in 19 chances.18 He slugged a tape-measure home run against the Cuban Stars on September 16. It was a Ruthian clout, the longest ever at the Catholic Protectory Oval, the Lincoln Giants' ballpark in the Bronx.19 (The Oval was five miles east of Yankee Stadium.)
Scales "is as good as any of the infielders in colored baseball today," declared Cum Posey, manager of the Homestead Grays, in September 1928.20 The following August, Posey pulled off a "sensational trade," sending a disgruntled star, John Beckwith, to the Lincoln Giants for Scales.21 Playing mostly at second base, Scales led the 1930 Grays with a .398 batting average. In September of that year, the Grays were declared "Champions of the East" after defeating the Lincoln Giants, 6 games to 4, in a best-of-11 series. Scales and Grays catcher Josh Gibson, an 18-year-old phenom, "were easily the stars of the series," said the New York Age.22
After another fine season on the Grays, Scales left to become playing manager of the 1932 New York Black Yankees. On May 14 his team played the Pittsburgh Crawfords in a doubleheader at Greenlee Field, the Crawfords' new ballpark. In the first game, he singled in the ninth inning and scored the go-ahead run. And in the second contest, his home run over the left-center-field fence was the first home run at Greenlee Field, for which he was rewarded with a $50 cash prize.23
After two more seasons leading the Black Yankees, Scales was welcomed back to the Homestead Grays in the spring of 1935. Posey said, "The return of George Scales gives the Grays one of the most valuable men in baseball. George is a player who is 'in there' every minute of every game. George has no imaginary injuries and has always been rated the equal of any in baseball, when quick thinking is necessary."24 Posey would later say that Scales was the smartest Grays player of all time.25
In 1936 Scales returned to the Black Yankees, now managed by Bob Clarke. The following spring, a group of Negro Leaguers that included Scales, Satchel Paige, and Cool Papa Bell jumped their contracts to play for more money in the Dominican Republic. In the fall, they toured the US as a team with Scales as their playing manager.26
In 1938 Scales was the playing manager of the Baltimore Elite Giants. Among the players he mentored was Roy Campanella, a 16-year-old backup catcher. As an inexperienced right-handed batter, Campanella bailed out of the batter's box on curveballs. Scales cured him of the habit by placing bats behind his feet in batting practice so that if he backed out of the box he would trip over the bats.27 Years later, Campanella remembered Scales as "big, graceful, powerful, [and] smart."28
In 1939 Scales was again playing manager of the Black Yankees, and he was given the honor of managing the East squad that played in two All-Star games. The West won the first game, 4-2, at Comiskey Park on August 6. Three weeks later, the East trounced the West, 10-2, at Yankee Stadium.
For the next five seasons, Scales played for the Elite Giants. He was also a coach and in 1943 the manager. He was "a great teacher," said shortstop Tommy Butts, "a little hard on you, but if you'd listen you could learn a lot."29
On May 18, 1940, the Elite Giants edged the Homestead Grays, 9-8; Campanella hit two home runs, and Scales contributed a pinch-hit home run. Even in his 40s, Scales was a dangerous hitter. On May 30, 1943, in the first game of a doubleheader, he went 4-for-5 with a double and two home runs in an 11-8 victory over the Grays; and in the second game, he drove in both runs in a 2-0 triumph.30
In 1945 Scales returned once more to the Black Yankees as playing manager. He routinely berated umpires in his "big deep voice."31 In June he pulled his team off the field over a disputed call, and the game was forfeited to the opposition. After his tirades triggered another forfeit, the team was fined $500, and the Negro National League urged his dismissal as manager.32 The Black Yankees replaced him as manager, but he remained with the team as a player.
In 1946 Scales played one more season for the Elite Giants, and he served the team as a coach and road secretary until 1951. He taught Jim Gilliam to play second base and to switch-hit. Gilliam went on to a successful major-league career and credited Scales for his success.
Baseball was a year-round occupation for Scales. He often went to the Caribbean in the winter, and he mastered the Spanish language.33 He played for the Lincoln Giants in Puerto Rico, 1925-27, and the Almendares and Habana teams in Cuba, 1927-30. As manager of the Ponce Lions, he led the team to five championships in six seasons in the Puerto Rican Winter League, 1941-47; he considered this to be the greatest achievement of his baseball career. In February 1947 his team defeated the New York Yankees, 12-8, in Ponce.34 Scales also managed the 1950-51 Santurce Crabbers, champion of the Puerto Rican league and the Caribbean World Series. He managed the Ponce Lions again in 1958, his final year in professional baseball.
Later in life, Scales worked for a stockbroker in New York City. The major leagues never came calling, but he would have made a fine coach. In a 1972 interview, he said, "I'd like to be a teacher. I can see a lot of flaws. I see them on TV, plenty of it: in their batting stance, the way they throw, the way they field. They get off on the wrong foot on the base line, they hit the base with the wrong foot, they can't turn, they run too far out of the base line."35
On April 15, 1976, Scales died in Compton, California, at the age of 75. He was buried at the Lincoln Memorial Park Cemetery in nearby Carson.
Scales considered Martín Dihigo the greatest player and Ray Brown the greatest pitcher he ever saw. In a 1952 Pittsburgh Courier poll of experts, Scales was rated the fourth greatest second baseman in Negro baseball history, behind Jackie Robinson, Bingo DeMoss, and Bill Monroe. In 2006 Scales was one of 39 candidates on the final ballot considered by the Special Committee on the Negro Leagues, but he was not one of the 17 elected to the National Baseball Hall of Fame.
Acknowledgments
The author acknowledges the extraordinary work by John B. Holway in researching and documenting Negro baseball history, and by the team that created Seamheads.com.
This biography was reviewed by Bill Lamb and Len Levin and fact-checked by Kevin Larkin.
Sources
Ancestry.com and Seamheads.com (accessed March-April 2020). Unless otherwise noted, statistics are from Seamheads.com.
Scales' file at the National Baseball Hall of Fame.
Notes
1 Transcript of 1972 interview by John B. Holway in Scales' file at the National Baseball Hall of Fame.
2 "Montgomery Sox Swamp Chicagoans," Montgomery (Alabama) Advertiser, July 23, 1920: 5.
3 "Black Barons Lose to Greys," Birmingham (Alabama) News, August 2, 1921: 12.
4 "Stars Defeat Cubans, 9 to 7, in Eleven Innings," St. Louis Globe-Democrat, June 18, 1923: 16.
5 "Stars Are Winners over Milwaukee, 9-7," St. Louis Globe-Democrat, August 12, 1923: 13.
6 John B. Holway, Blackball Tales (Springfield, Virginia: Scorpio Books, 2008), 113.
7 "Lincoln Giants Win 5 Games in 3 Days," New York Age, September 8, 1923: 6. The Henderson-Scales matchup took place in the first game of a doubleheader on September 3, 1923.
8 "Lincoln Giants Drop Two Games to Harrisburg Nine but Win from Cuban Stars," New York Age, June 7, 1924: 6.
9 "Jamaica Cards' Homers Disastrous to Lincolns," Brooklyn Standard Union, May 31, 1925: 17.
10 "Judy Gans Quits as Lincolns' Boss," Baltimore Afro American, August 22, 1925: 7.
11 "Scales and Dihigo Get 5 Homors [sic], Cubans-Linclns [sic] Split," Baltimore Afro American, September 25, 1926: 9. Scales hit three home runs in the second game of a doubleheader on September 19, 1926.
12 "Scales' 'Homer' Comes with Bases Loaded," Baltimore Afro American, May 21, 1927: 14. Scales hit a grand slam in the second game of a doubleheader on May 15, 1927.
13 "Heavy Hitting Gives Harrisburg Dual Win over Lincoln Giants," Pittsburgh Courier, May 28, 1927: 17. Scales' grand slam occurred in the second game of a doubleheader on May 22, 1927.
14 "Lincoln Giants Stars Who Will Appear Here against Grays This Week," Pittsburgh Courier, August 13, 1927: 16.
15 "Grays Sweep Series with Lloyd's Lincoln Giants," Pittsburgh Courier, August 20, 1927: 16. Scales' steal of home was in the first game of a doubleheader on August 13, 1927.
16 "Grays Sweep Series with Lloyd's Lincoln Giants."
17 "Lincolns-Hilldale Divide Double Bill at Protectory Oval," Pittsburgh Courier, June 16, 1928: 17. Scales' "phenomenal exhibition" was in the first game of a doubleheader on June 10, 1928.
18 "Cuban Stars Fall Twice under Rain of Heavy Hitting from Bats of the Lincoln Giants before Large Crowd," New York Age, August 25, 1928: 6.
19 "Lincolns Lose to Cuban Stars in 11-inning Game," New York Age, September 22, 1928: 6; John F. Condon, "Tribute to George Scales," New York Age, September 29, 1928: 6. Scales' long home run was in the second game of a doubleheader on September 16, 1928.
20 Cum Posey, "The Sportive Realm," Pittsburgh Courier, September 1, 1928: 18.
21 "Grays Trade Beckwith for Scales," Pittsburgh Courier, August 31, 1929: 17.
22 "Homestead Grays Win Title as Champions of the East in 10 Games with Lincolns," New York Age, October 4, 1930: 6.
23 "Crawfords Divide with Black Yanks," Pittsburgh Press, May 15, 1932: 20; "Crawfords Split with N.Y.," Pittsburgh Courier, May 21, 1932: 15.
24 Cum Posey, "Cum Posey's Pointed Paragraphs," Pittsburgh Courier, March 23, 1935: 14.
25 "Historically Speaking," Black Sports, May 1973.
26 "Diamond Dope," Baltimore Afro American, April 23, 1938: 23.
27 Bill Roberts, "Ex-Elite Giant Player Recalls Campy's Debut," Nashville Banner, February 6, 1958: 35.
28 Roy Campanella, "Campy Talks about the Game He Played and Loves," Pittsburgh Courier, June 29, 1963: 14.
29 John Holway, Voices from the Great Black Baseball Leagues, Revised Edition (New York: Da Capo Press, 1992), 333.
30 "Grays Streak Ended," Pittsburgh Courier, June 5, 1943: 18.
31 John B. Holway, Black Diamonds: Life in the Negro Leagues from the Men Who Lived It (New York: Stadium Books, 1991), 11.
32 Wendell Smith, "The Sports Beat," Pittsburgh Courier, June 30, 1945: 12; "Owners Pledge Crackdown on NNL 'Bad Boys,'" Baltimore Afro American, July 7, 1945: 22.
33 Sam Lacy, "Girls behind the Guys," Baltimore Afro American, March 18, 1952: 25.
34 Thomas E. Van Hyning, Puerto Rico's Winter League: A History of Major League Baseball's Launching Pad (Jefferson, North Carolina: McFarland, 1995), 224.
35 Transcript of 1972 interview by John B. Holway in Scales' file at the National Baseball Hall of Fame. See also: Holway, Black Giants (Springfield, Virginia: Lord Fairfax Press, 2010), 56-63.
Born
August 16, 1900 at Talladega, AL (US)
Died
April 15, 1976 at Compton, CA (US)
If you can help us improve this player's biography, contact us.
https://sabr.org/sites/default/files/ScalesGeorge.png
600
800
admin
/wp-content/uploads/2020/02/sabr_logo.png
admin
2020-05-21 06:49:10
2022-11-07 11:49:07
George Scales