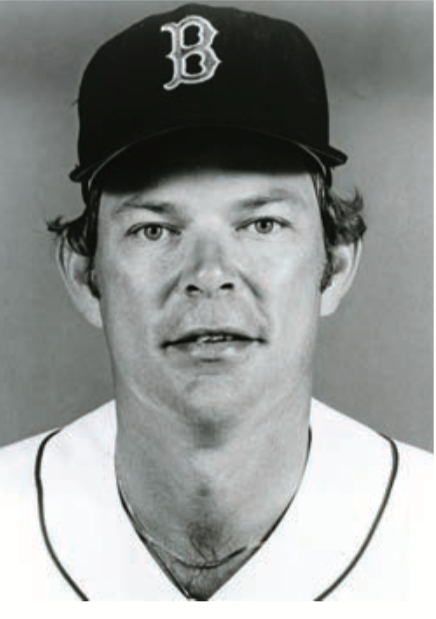 ---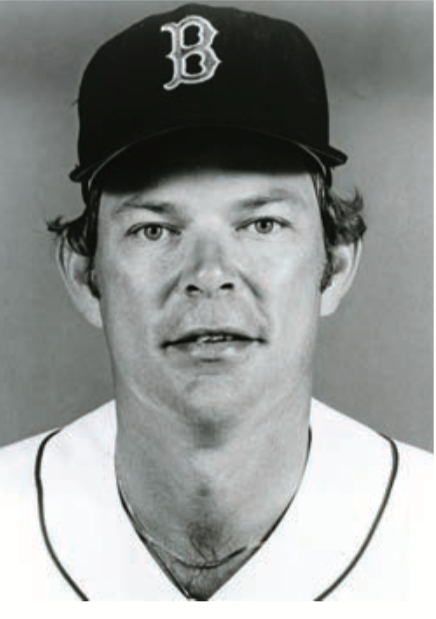 Jeff Newman had a long career in professional baseball, spanning 36 years from 1970 to 2006. After six years in the Cleveland Indians' minor-league system, he played nine years in the major leagues, mostly as a catcher for the Oakland Athletics and the Boston Red Sox. After his playing days, he was a coach for four teams and had a short stint working in the commissioner's office. One of the highlights of Newman's career was serving as interim manager for the A's for 10 games in 1986 between the firing of Jackie Moore and the hiring of Tony La Russa.
An unselfish player who was always a positive voice in the clubhouse, Newman was known for his versatility and toughness. He is best remembered as an outstanding defensive catcher and a fine handler of pitchers. Through his years of experience behind the plate, he accumulated a vast knowledge of hitters' weaknesses – knowledge he readily shared with his pitchers. He was also proud of his success in developing young pitching arms while catching for Oakland.
Jeffrey Lynn Newman was born in Fort Worth, Texas, on September 11, 1948, the third child of Thomas Clayton Newman and Birdie Brooks. He picked up the nickname "NuNu" sometime in the minor leagues, but its origin is not known. Newman came from an athletic family. His mother was a big influence in his baseball development. While he was growing up, Birdie often threw him batting practice and regularly served as his catcher whenever he wanted to practice pitching. Jeff had two siblings: a sister, Wilma, eight years his senior, who was known in the Newman family as the "pre-war baby," and a brother, Thomas, four years his senior, who was the "war baby," while Jeff was known in the family as the "postwar baby." Both siblings were also athletic, playing tennis, baseball, and basketball in high school. Jeff benefited from having an older brother, as he was allowed to play sports with his brother and his brother's friends. Being able to play with "the big kids" greatly influenced his athletic development.1
Neman attended Greenbrier grade school and Paschal High School, both in Fort Worth, where he played baseball and basketball. He attended Texas Christian University as a history major and graduated with a bachelor's degree in education in 1970. Playing first base, third base, and the outfield on the TCU baseball team, he was one of the most accomplished players in the school's history and later was honored with induction into the Texas Christian University Sports Hall of Fame. Honors included All-Southwest Conference and NCAA All-District Six first team and NCAA College All-American first team. He set TCU records for the longest hitting streak in conference play, and the most RBIs and the most runs scored in Southwest Conference play; and tied the record for most hits. Newman married high-school sweetheart Diane Rosen in 1969. They became the parents of two children, Thomas (45 in 2018) and Ryan (36) and have four grandsons.
Newman was drafted by the Indians in the 26th round of the June 1970 amateur draft and was signed by scout Bobby Goff. As a 6-foot-2, 215-pound utility infielder and outfielder, he was assigned to the Sarasota Indians in the Gulf Coast Rookie League for the 1970 season. He led the league in RBIs (53), tied for the lead in home runs (6), and was sixth in batting (.313), earning an All-Star selection. He played his first full season as a catcher in 1972 while playing for the Reno Silver Sox in the Class-A California League. His inexperience at the new position showed as he set a league record for passed balls in one season (51). His defense improved markedly in 1973 with San Antonio of the Double-A Texas League, leading the league in assists (72), chances (750), and double plays (10), earning him another All-Star selection. Later minor-league stops included Oklahoma City in the Triple-A American Association (1974), Salt Lake City in the Triple-A Pacific Coast League (1974), Toledo in the Triple-A International League (1975), and Tacoma in the Pacific Coast League (1976). Over his six-year minor-league career, he batted .260 with 78 home runs and 370 RBIs.
After the Oakland Athletics purchased Newman's contract in October 1975, and with his improved defense noticed by Oakland manager Chuck Tanner, the 28-year-old Newman finally got the call to the major leagues in June 1976. He got his first major-league hit on July 1 against the Kansas City Royals' Mark Littell. Pinch-hitting in the top of the ninth, he hit a two-run single in a 5-2 Oakland victory. He spent most of his rookie season as backup catcher to Gene Tenace and Larry Haney, playing in 43 games and hitting .195. The highlight of his season was a game against the Yankees in which he threw out three potential base stealers. Newman backed up Manny Sanguillen in 1977, and then platooned with Jim Essian behind the plate from 1978 through 1980, while also backing up at first base.
Newman's best year in the majors came in 1979; he set personal highs with 22 home runs and 71 RBIs and earned a selection to the All-Star Game as Oakland's sole representative. At the All-Star break he was second to Ted Simmons for the most home runs by a major-league catcher. He outhomered Dave Duncan, who held the A's record of 19 homers by a catcher in a season. But of Newman's 22 homers, six came while he was playing first base, so that particular record remained intact. Newman's last home run in 1979, hit in Arlington Texas, was described by some in the press box as the second longest home run ever hit to the left-field bleachers in that ballpark.2
Well-spoken with a degree in education, Newman became the A's player representative in 1980. He became involved in civic activities during the offseason, making public appearances, visiting patients in children's hospitals, accepting speaking engagements, and participating in fundraisers and signings for the team whenever asked. He also started a golf tournament to benefit a local school founded to care for extremely challenged children. Newman said at the time, "I'll do charity work for as much time as I have. I'll do anything. When I see those kids I thank the Lord I've got two beautiful children."3
The A's returned to the postseason in 1981 for the first time since 1975, winning the first half of the strike-shortened season with a 37-23 record. In his only trip to the postseason as a player, Newman went hitless in eight at-bats in the American League Division Series and Championship Series. During the 1982 offseason, the A's sent Newman and outfielder Tony Armas to the Boston Red Sox for Carney Lansford, Garry Hancock, and minor-leaguer Jerry King. The Red Sox intended for Newman to be the backup to catcher Rich Gedman. His defensive skills and knowledge of hitters around the league were expected to be assets. In addition, he had hit well in Fenway Park, with four homers in only 37 at-bats. However, he fell to third on the depth chart behind both Gedman and Gary Allenson and after being seldom used for two seasons, was released during spring training in 1985. At age 35, his playing career had come to an end. In his nine years in the majors, Newman played in 735 games with 2,123 plate appearances, hitting .224 with 63 home runs, 233 RBIs, and 189 runs scored. He had his most success against Wayne Garland, going 13-for-18 (.722) with two home runs. He made the only pitching appearance of his career on September 14, 1977, throwing a scoreless inning, although he hit Hal McRae, the first batter he faced.
Toward the end of his career, Newman commented on what was considered his greatest asset: his ability to handle pitchers.
"It's a matter of experience. I know hitters because I've been around a long time but a lot of catchers are in the same position. The key to working well with pitchers is to know them well enough to be able to get in sync with them. You have to establish a rhythm with each pitch. You have to sense his rhythm on a given day and stay in sync with him, which will help his frame of mind."4
Shortly after his playing career ended, Newman returned to the A's, serving as manager Jackie Moore's bullpen coach. When Moore was fired on June 28, 1986, general manager Sandy Alderson selected Newman as the interim manager. With no prior managing experience at any level, and with other experienced candidates available, no one was expecting the job to go to Newman. He seemed as surprised as anyone.
"It was a major shock … and a thrill," Newman said. "It's the biggest thing to happen to me since I was released from Boston. I was very much surprised. I was sort of asking 'Why me?' I figured if they ask me I'll do the best job I can. You won't see anything different. With the injuries we have, and the people on the bench, there aren't many changes I can make. We need to get a winning attitude. That's no reflection on Jackie; it's just losing makes you stale. Winning makes you fresh."5
The A's went 2-8 in Neman's short tenure as interim manager. He remained as a manager in the Athletics' organization at the minor-league level through 1991. Managerial stops included Modesto in the California League (1988); Huntsville in the Southern League (1989-90) where he was named Manager of the Year for 1989; and Tacoma in the Pacific Coast League (1991). In 1992 he was hired by the Cleveland Indians as manager Mike Hargrove's third-base coach. He remained with the Indians through the 1999 season, including the pennant-winning years of 1995 and 1997. Newman served under Hargrove again as the Baltimore Orioles' bench coach in 2000.
Neman traded in his baseball uniform for a suit in 2002 when he, Bill Madlock and Tom Lawless were named field assistants for the commissioner's office. Reporting to MLB Vice President Bob Watson, they handled duties including monitoring the pace of major-league games and overseeing on-field operations in the major-league ballparks. Newman was given responsibility for covering the Western United States. He resigned this petition after three years. His last stop in baseball came in 2005 when he was hired by Seattle Mariners' general manager Bill Bavasi to serve once more as manager Mike Hargrove's third-base coach. Hargrove was pleased with Newman's selection, saying: "I've known Jeff for a long time. We played against each other and we became close friends over the years. I had him with me all those winning years in Cleveland and one year in Baltimore. He does a tremendous job as a catching instructor and in his days with the Indians, he had the reputation of being the best third-base coach in the American League. He's a good solid addition to our staff."6
Newman said he had vivid memories of the 1995 Indians team, which he recalled as one of his most enjoyable years in baseball.
"This was a team with a lot of professionals, like Eddie Murray, Sandy Alomar Jr., Kenny Lofton, Albert Belle, Carlos Baerga, Omar Vizquel, Charles Nagy, Orel Hershiser, Dennis Martinez, just to name a few," he said. "Every night somebody always came through, they never gave up. And it wasn't always the stars either, although we had a lot of them. If we were losing after the seventh inning, I almost felt sorry for the other team. I knew we'd almost always find a way to win."7
An Achilles injury requiring surgery prematurely ended Newman's coaching career in Seattle and brought his 36-year career in baseball to an end. As of 2018, Newman and his wife, Diane, resided in Scottsdale, Arizona. Fully retired since 2006, he said in a 2014 telephone conversation that he spent much of his time golfing, playing three to four times a week (with a six handicap). Other hobbies included occasional fishing and traveling with his wife to places they had never been before. Newman said his favorite activity was spending time with his family, especially with his four grandsons, Trey, Luke, William, and Jax, and following their baseball development. The Newman's' older son, Tom, is a district manager for the pharmaceutical company Astra Zeneca, while younger son Ryan followed his father's footsteps into professional baseball. He was an infielder for three years in the Pittsburgh Pirates organization before becoming a coach for the 2005 Gulf Coast League Pirates. From 2008 to 2018 he has managed in the minor leagues. He won a league championship with Great Falls of the Pioneer League in 2011. Currently, Newman is the manager of the Birmingham Barons of the Class AA Southern League.
Last revised: January 24, 2018
This biography was published in "1995 Cleveland Indians: The Sleeping Giant Awakes" (SABR, 2019), edited by Joseph Wancho.
Sources
"A's Win Record 11th Straight, Then Lose," Milwaukee Journal, April 20, 1981.
"A's Fire Moore, Name Newman Interim Manager," Palm Beach Post, June 27, 1986.
"Winter Meeting Opens With Trade Talks, Speech," Spartanburg (South Carolina) Herald-Journal, December 7, 1982.
Online

MLB.com, "Jeff Newman Named Seattle Mariners Third Base Coach, Carlos Garcia Named First Base Coach," November 16, 2004.
MLB.com, "M's Price, Baylor Won't Return Next Season," October 5, 2005.
Baseballgauge.com.
Other
Baseball Hall of Fame Library, player file for Jeff Newman.
Phone conversation with Jeff Newman, November 9, 2014.
Notes
1 Phone conversation with Jeff Newman, November 9, 2014.
2 From the Jeff Newman Hall of Fame player clip file.
3 Ibid.
4 Ibid.
5 Ibid.
6 Ibid.
7 Phone conversation with Jeff Newman, November 9, 2014.
Born
September 11, 1948 at Fort Worth, TX (USA)
If you can help us improve this player's biography, contact us.
https://sabr.org/sites/default/files/NewmanJeff.jpg
600
800
admin
/wp-content/uploads/2020/02/sabr_logo.png
admin
2012-01-04 20:01:06
2012-01-04 20:01:06
Jeff Newman