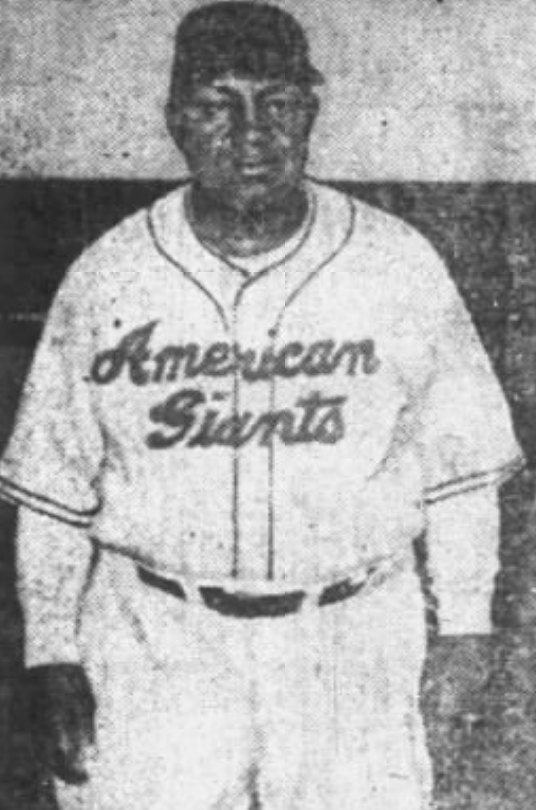 ---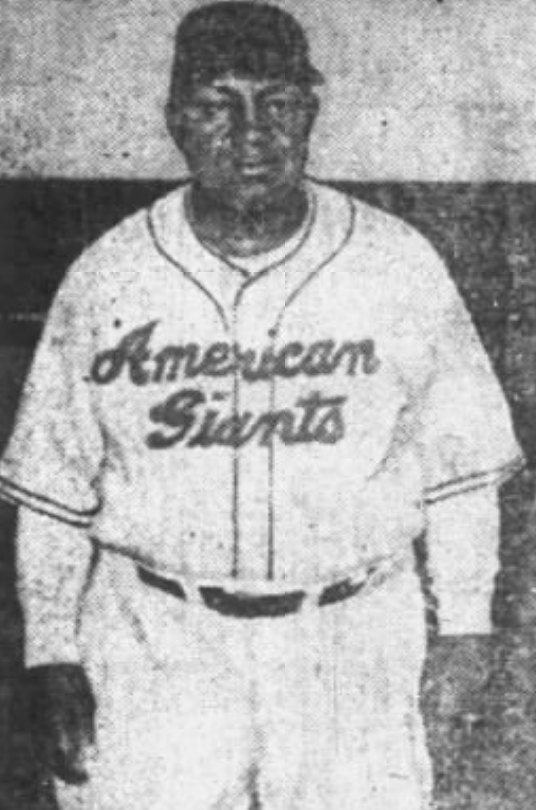 His teams won more games than any team in the annals of organized black baseball. "Candy Jim" Taylor's professional baseball career began in 1904, well before Rube Foster's first Negro National League was formed, and his managerial tenure ended abruptly, just before the 1948 baseball season began, due to Taylor's sudden death. In between, Taylor played with, managed, or played against virtually every notable player in segregated baseball, and his teams twice won the Negro League World Series, and three other times captured the Negro National League pennant. His three brothers all played at the highest possible levels of the game, and his youngest sibling, Ben, was a lifetime .300 hitter who was elected to the National Baseball Hall of Fame in 2006. "Candy Jim" neither married nor fathered any children, and had few casual interests outside the game. His was, in the purest sense, a baseball life.
James Allen Taylor was born to a farm laborer, Isham Taylor, and his wife Adeline Hayne, on February 1, 1884, in Anderson, South Carolina.1 James was the fifth boy, following Frank, Charles Isham, ("C.I."), Samuel, and John B. ("Steel Arm Johnny"), but ahead of Benjamin Harrison. There were also daughters Mary, Sarah, and Frances.2 Although James would prove to be the shortest in stature of the four, at a tick below 5'5", the right-hander was nearly their equal on the baseball diamond. Growing up, Taylor played on several local amateur and semi-pro squads, with the first record of his career beginning in 1901, when he caught for a local team in Anderson, including the Greely Institute.3 After two more years on the sandlots, he joined the Birmingham Giants, managed by his older brother, C.I. Taylor, in 1904.4 There is some mystery as to precisely how he came by the moniker "Candy Jim," but his brothers referred to him by that nickname during his years in Birmingham.
Taylor's professional career moved forward. In 1908, Rube Foster brought his Leland Giants on a southern swing and, after watching Jim play in an exhibition between the Chicago and Birmingham teams, offered the young player a contract. Thus began a playing career that spanned much of black baseball, and bridged the time between the inception of Foster's original Negro National League, and the later era characterized by the existence of the East-West All-Star Game.
After Birmingham, Taylor played part of the 1909 season with Foster's great Leland Giants, and part with the St. Paul Colored Gophers (a team that included Bill Binga, a legacy from the legendary Adrian, Michigan, Page Fence Giants of the 1890s). In 1910, he spent time with St. Paul, as well as the Chicago Giants (a spinoff from the Leland squad), the Chicago Black Sox, and a mostly-forgotten team from Indiana, the West Baden Sprudels. West Baden is a town in southern Indiana, near French Lick (immortalized by its favorite son, NBA Hall of Famer Larry Bird). Both towns hosted resort teams, and their seasonal rivalry was quite competitive. That is, until C.I. Taylor arrived and quickly turned West Baden into the dominant team, abetted in large part by excellent players like younger brother "Candy" Jim.5
Taylor signed, along with youngest brother Ben, with the St. Louis Giants for 1911,6 and returned to the Chicago Giants for the 1912 campaign. He reunited with his three brothers for the resort season in West Baden as well.7 Chicago manager Rube Foster took his American Giants on an playing trip to the west coast during the winter of 1912-1913, and Taylor joined teammates Pete Hill and Bruce Petway for the California Winter League. Following that swing, Chicago promoted itself as the "Colored Champions of the West", and took on the Lincoln Giants of New York in what was labeled the "Colored Championship of the World"8 series, with the New York squad prevailing.
In 1915, Taylor played for an array of teams, including the Indianapolis ABCs, the Louisville White Sox, the Chicago Black Sox,9 and, naturally, West Baden. Over the winter Taylor was hired by the Royal Poinciana Hotel in Palm Beach, Florida, to play on their resort team. The Florida Hotel League (aka the Coconut League) was, in reality, only two teams, the Breakers and the Royal Poinciana, and as with West Baden, employed their team in a variety of day jobs that included waiters, bellmen, and janitors. The level of play was phenomenal, and rosters of the two hotels included "Candy" Jim and Ben Taylor, John Donaldson, Ashby Dunbar, Jim Jeffries, and Spotswood Poles. 10
Returning to the Midwest, Taylor played the 1916 and 1917 seasons for brother C. I. Taylor on the Indianapolis ABCs. In the 1916 championship series against Chicago, "Candy" Jim posted a .529 batting average (9-for-17) and helped Indianapolis defeat Foster's Giants three games to two. The younger Taylor spent the offseason working in the elder's pool hall and opened the 1918 season with the ABCs on April 6.11 Taylor split his season between Indianapolis and Dayton, joining the Marcos late in the year, and he remained with that team through 1920.12 His time with the Marcos also provided Taylor his first opportunity to act as player-manager for the Ohio team, although he also spent part of each year with the Detroit Stars.
Although Taylor eventually returned to the Chicago American Giants in late 1920, the now-37-year-old moved on to the Cleveland Tate Stars, again as player-manager, for 1921. Taylor also managed Cleveland in a brief exhibition series, among six teams, pitting organized Negro and White teams against each other in a short tournament. Steve O'Neill's All Stars, which included players like Joe and Luke Sewell, went 2-0 competing against teams that carried star players like Jud Wilson, Spot Poles, Oscar Charleston, and 19-year-old "Cool Papa" Bell, while Taylor's squad finished at 0-2.13 For reasons still unknown, Taylor moved on to the Toledo Tigers in 1923, and after that team merged with the Cleveland Nationals midseason, Taylor was again installed as player-manager. Although he was now 39 years old, Taylor sparkled between the lines, batting .372 and slugging at a .712 clip for both teams over the entire year.14 The vagaries of the early Negro National League being what they were, the new Toledo team folded and Taylor moved on to the St. Louis Stars in late 1923.
Taylor played third base and managed the Stars through 1929, with the exception of the 1926 season, a year he spent playing with the Cleveland Elites and the Detroit Stars.15 The St. Louis Stars, featuring a lineup that included Mule Suttles, "Cool Papa" Bell, and Willie Wells, won the Negro National League pennant in 1928, and followed that with a 59-33 record in 1929.16 In 1930, Taylor made his way to Memphis, hired by the Martin brothers to manage their Red Sox team. It was in Memphis that manager Taylor suffered one of his few, notable lapses in judgment regarding player potential. As James Riley writes, "Taylor had a reputation of being a good judge of young talent, but . . . while managing the Memphis Red Sox, he picked up a youngster named Josh Gibson for a game in Scranton, Pennsylvania, and afterward said that he would never be a catcher."17 In 1931, Taylor returned to Indianapolis, to the ABCs,18 this time with a small ownership stake in the franchise. The team folded in 1933, and in early May, moved to Detroit to finish the year as the Stars. After that season, given the dire straits of the national economy, the team again failed. According to Layton Revel and Luis Muñoz, "Sometime about mid-season, "Candy Jim", rookie Ray Dandridge, and . . . Percy Bailey moved from the Stars to the Nashville Elite Giants" and eventually tied with the Pittsburgh Crawfords in the league standings.19
The year 1933 saw the inaugural East-West All-Star Game at Comiskey Park, with the West team managed by "Candy Jim" Taylor. Improbably, the West defeated the East, 11-7, despite the latter sporting a lineup that included not only a young Josh Gibson, but also "Cool Papa" Bell, Jud Wilson, Vic Harris, Rap Dixon, and the immortal Oscar Charleston.
Back in league play, Taylor stayed with Nashville through 1934, then joined the Columbus and Washington Elite Giants for the 1935 and 1936 seasons. The 1935 season marked his last year in the role of player for more than one game, and after the regular season wrapped, he served as manager of Tom Wilson's Royal Giants, in the California Winter League.20 In 1937, Chicago American Giants' owner Horace Hall brought Taylor back to the Windy City to manage his new acquisition. Taylor was picked to manage the West in the East-West Game that year, but this time his squad fell, 7-2.21
Taylor remained in Chicago through the 1939 season, but moved on to manage the Birmingham Barons before the start of the 1940 campaign. By the end of the year, after a dismal season back in Chicago, Hall persuaded Taylor to come back to the Windy City. The move was propitious. That spring, during the preseason exhibition slate in the South, against teams in New Orleans and Memphis, among others, Taylor discovered a young Art "Superman" Pennington, and convinced the boy (and his mother) to sign with the Giants. Pennington proved to be an All-Star caliber player for the next half-decade.
In 1941, Taylor again managed the West team in the East-West Game at Comiskey. At the top of his game in 1943, Taylor was beguiled into replacing Vic Harris as manager of the Homestead Grays. That job was a relative plum, as the Grays had a roster that included Josh Gibson and Buck Leonard and a 41-year-old "Cool Papa" Bell, and the new manager led them to back-to-back Negro National League and Negro World Series titles in 1943 and 1944. Still, the return of sentimental favorite Vic Harris from his wartime job left Taylor unemployed. Almost inevitably, the manager returned to Chicago for a third time.
The American Giants finished 1945 with a winning record. Prospects for continued improvement, though, were crushed by the stunning, preseason emigration of Pennington, Jesse Douglas, and Lefty McKinnis to Mexico in 1946. Not surprisingly, the American Giants finished 23.5 games out of first place.22 On the bright side, and in recognition of his managerial talent, Taylor was again chosen to coach in the East-West Game, his fourth such selection and a clear testimonial to the regard in which he was held within the Negro American League organization.
Taylor's lineup for the 1947 American Giants was not a substantial improvement over 1946, but it is difficult to accurately quantify the team's actual performance. As John Holway wrote in 2004: "No (NAL) standings were published (that year). . . .Almost no black newspaper box scores were provided . . . as they concentrated on news from Brooklyn and Robinson."23 The arrival of Jackie Robinson on the Brooklyn Dodgers' squad, along with the migration of Larry Doby, Willard Brown, Dan Bankhead, and Hank Thompson to other big league teams caused a national attention shift in the traditionally black press toward baseball. It would prove to be the beginning of the end for the Negro baseball leagues.
Taylor signed on to manage the Baltimore Elite Giants for the 1948 campaign, his 44th in professional baseball, but entered People's Hospital with an unspecified illness in Chicago during spring training. He died on April 3, 1948, at the age of 64, and was buried in Alsip, Illinois, at the Burr Oak Cemetery.24 Originally interred in an unmarked grave, SABR placed a headstone on his grave as part of the Negro League Baseball Grave Marker Project in 2004.
In retrospect, "Candy" Jim Taylor was one of the great managers in the history of organized baseball. Within the various Negro leagues and constructs, he is credited with 755 managerial wins, 55 more than second-place Rube Foster and over 200 more than Vic Harris and Oscar Charleston.25 The Center for Negro League Baseball Research, after exhaustive study of every scrap of published reporting, credits Taylor with a record of 907-809, and that includes oversight of five miserable teams that, literally, had no chance of winning (the 1920 Dayton Marcos, 1922 Cleveland Tate Stars, 1926 Cleveland Elites, and the aforementioned 1946-1947 Chicago American Giants). His teams also won two Negro League World Series.
Jim Taylor never married, and had no children. He was the quintessential baseball lifer, and found ways to stay employed in the game even during the brief offseasons over the decades. During his baseball life, which closely approximated his real life, he watched one brother play out what became a Hall of Fame career, and managed various teams, both league and exhibition, that included most of the greatest players from the annals of black baseball. He was involved in teams before Rube Foster's first Negro National League, along with its successor, the Negro American League, resort leagues, and every manner of baseball in between. His story is the story of the Negro Leagues and of black baseball writ large.
Acknowledgments
This biography was reviewed by Joel Barnhart and fact-checked by Kevin Larkin.
Notes
1 Ancestry.com. Results for James Allen Taylor.
2 Federal Census, United States of America.
3 Revel, Layton and Munoz, Luis. Forgotten Heroes: James Allen "Candy Jim" Taylor. Center for Negro League Baseball Research, 2013.
4 "Candy Jim" Taylor biography. Negro League Baseball Museum and Kansas State University.
5 Ibid.
6 1911 St. Louis Giants homepage. Retrieved from Seamheads.com.
7 Revel and Munoz (2013).
8 Ibid.
9 "Candy Jim" Taylor at Baseball Reference.com.
10 "Palm Beach Notes" Indianapolis Freeman, Indianapolis, IN, February 12, 1916; 4
11 Revel and Munoz (2013).
12 "Candy Jim" Taylor at Baseball Reference.com.
13 1922 Cleveland Tate Stars home page at Seamheads.com.
14 "Candy Jim" Taylor at Baseball Reference.com.
15 Ibid.
16 Revel and Munoz (2013).
17 Riley, James A. The Biographical Encyclopedia of the Negro Baseball Leagues (New York: Cornell and Graf, 1994), 766.
18 Ibid.
19 Revel and Munoz (2013).
20 Ibid.
21 1937 West All Stars home page at Seamheads.com.
22 Holway, John. The Complete Book of Baseball's Negro Leagues: The Other Half of Baseball History (Fern Park, FL: Heritage House Publishers, 2001), 432.
23 Ibid., 446.
24 James Allen Taylor, U.S. Find A Grave Index, 1600s-Current. Provo, UT, USA.
Born
February 1, 1884 at Anderson, SC (US)
Died
April 3, 1948 at Chicago, IL (US)
If you can help us improve this player's biography, contact us.
https://sabr.org/sites/default/files/Taylor-Candy-Jim-1947.png
600
800
admin
/wp-content/uploads/2020/02/sabr_logo.png
admin
2019-01-17 17:17:03
2021-09-17 01:14:41
Jim Taylor