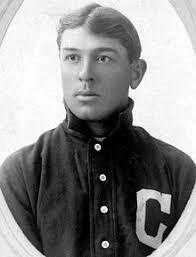 ---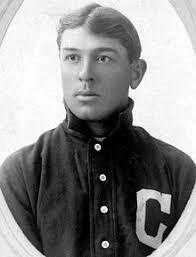 Sometimes cited as the worst player in major-league history, John Gochnaur played shortstop for Cleveland in 1902 and 1903. His batting statistics those two seasons are amazingly similar, as he hit a lowly .185 with 16 doubles and four triples each year. His 1903 stats did show 17 more sacrifices and 11 more stolen bases than the year before. The lakeshore fans might have welcomed him back again in 1904 had it not been for a severe drop-off in his fielding.
In 1902 he was third in shortstop fielding percentage (.933) and third in fewest errors (48). He trailed Bobby Wallace and George Davis in both categories. While his batting stats stayed consistent, his fielding in 1903 fell off precipitously. He led the league with 98 errors, which stands even today as the highest total in any American League season by an individual. His range factor, which was a league-worst for regulars in 1902, dropped even lower to 4.85 (RF/G). His fielding percentage of .869 placed him 23rd amongst major league shortstops with 100 or more chances that year. Only 15 of 178 American Leaguers had a worse percentage in 1903.
John Peter Gochnaur was born to William H. and Mary Ann (Smythe) Gochnaur on September 12, 1875 in Altoona, Pennsylvania. The family would grow to include 11 children eventually. The oldest five have the surname of Levan (born between 1857 and 1867); they are listed in the 1880 census as stepchildren of William. There were six Gochnaur children born to William and Mary Ann between 1869 and 1880.
John Gochnaur was schooled in Altoona before joining the workforce. He started as a laborer, went on to baseball and then umpiring. He also worked for the Pennsylvania Railroad as a patrolman in the railyards. During some offseasons he found work as a bartender. His father was a moulder in a local factory until his death. Mary worked as a seamstress.
John grew up playing cricket and baseball. In 1894 he was the shortstop for the baseball team sponsored by the Altoona Cricket Club. They were nicknamed "The Crickets." In 1895-96 he played with Hagerstown in the Independent Cumberland Valley League. He also saw action in the Class B Virginia League in 1896. He started that season with Roanoke but was released after 23 games. He rejoined Hagerstown until that league disbanded on August 11. The Portsmouth Grangers in the Virginia League signed him, and he played 29 games with them. He batted .290 in the Virginia League while playing more second base than shortstop.
He joined the Brockton Shoemakers in the Class B New England League in 1897. He saw his first action in an exhibition against Harvard in front of 2,000 fans. The collegians won, 7-5. Gochnaur played excellent defense but was hitless. He showed a better bat two days later in a game against the Cuban X Giants that Brockton won, 16-11. Gochnaur contributed three hits and a walk.
When the regular season opened, he found himself in the role of utilityman — playing shortstop, second, third, and the outfield. He saw more action at second base than any other spot. On May 5 playing in the outfield, he made a sensational fence-climbing catch in the ninth inning against Taunton. After the grab, he fired the ball to first base to complete a double play and preserve a 2-1 win.1 He played 91 games and batted a team low .221 (for players with 100 at-bats or more). Brockton ended the season in a tie with Newport but opted not to participate in any playoff games.2 Gochnaur was reserved by the Shoemakers for the following season.
About a third of the roster returned to Brockton for the 1898 season. Gochnaur earned the second base job. The weather early in the year played havoc with the schedule. When the Spanish-American War heated up, the fans' interest waned, and the league was forced to quit just after July 4. The Shoemakers had started 23-7 but finished at 32-16. Gochnaur played 50 games at second and batted .234 with six home runs.
He moved on to the Rome Romans in the New York State League, debuting at second for them on July 26 versus Auburn. He became the keystone mate of fellow Altoona native Harry Fisher, who played shortstop. After a couple weeks the pair swapped positions. With the last-place Romans, Gochnaur played in 41 games and batted .237.3
In 1899 he found himself with the Paterson Giants in the Class A Atlantic League. He had arguably the finest game of his career in the season opener versus Scranton. The Giants jumped on the Miners for 11 runs in the first inning on the way to a 20-2 victory. At second base Gochnaur handled 10 chances cleanly and helped turn two double plays. At the plate he slammed two doubles and an inside-the-park home run.
The league was on shaky footing financially and Paterson was one of the first teams to disband in July. Their dismal record of 22-50 undoubtedly led to their rapid demise. John played 60 games — 43 at second, 17 at third, and one at short. He batted .230 with two homers and seven doubles.
In February 1900, the local paper published the roster for the Norfolk, Virginia Phenoms managed by veteran Phenomenal Smith. Gochnaur was listed as one of the infielders on the roster, which also included a young pitcher named Christy Mathewson.4 For reasons unknown, Gochnaur never reported to Virginia, choosing to sign with William Armour in Dayton, Ohio instead. This change of mind forced Dayton to appeal for a ruling on his status. On April 17 Gochnaur was awarded to the Dayton Veterans in the Class B Interstate League.5
His two seasons with Dayton were Gochnaur's finest seasons offensively. He batted .278 in 1900, which placed him fourth on the pennant-winning squad. He played shortstop while the pitching staff was anchored by future major-leaguers Earl Moore and Bob Wicker. Jiggs Donahue led the team with a .333 average. The Veterans pulled away from the competition in July with a 16-game winning streak.
Armour moved the franchise into the Western Association in 1901 and changed their nickname to "Old Soldiers" (although most fans still used "Veterans"). Gochnaur, Wicker, third baseman Ed Wheeler, first baseman Bade Myers, and outfielder Al Miller were the holdovers. Dayton took the league title again. Gochnaur showed surprising power and knocked out 29 doubles (second on the team) and 14 triples (third). He added two home runs and batted .261 while showing tremendous range in the field.
On September 24 the Brooklyn club announced that they had signed six of the best players in the Western Association. That group included Addie Joss of Toledo, Gochnaur, and his Dayton teammates Wheeler and Gene Wright, a pitcher.6 Wright and Gochnaur played for the Superbas late in the season. Wheeler made the roster the next season.
The signing of the Dayton players was a source of irritation for manager Bill Armour. He contended that Charles Ebbets was devious in his contact with the players and reneged on an offer to pay $2,500 for Wright. Armour had an ulterior motive in condemning the Brooklyn practices. He had been awarded the Cleveland managerial job for 1902 and wanted the players to follow him there.7
Manager Ned Hanlon inserted Gochnaur in the lineup for the final three games of the season. Regular shortstop Bill Dahlen shifted to third base to make room for the rookie. Gochnaur's first appearance was in Chicago on September 29. He batted sixth and poked two singles and stole a base in the 4-1 Brooklyn victory. The Superbas closed out the season on October 5 versus New York in a doubleheader. Gochnaur again went two-for-four in the opener, an 8-0 Brooklyn win. He was hitless in the second game. He handled 10 chances in the field flawlessly over the three games and "immediately jumped into popular favor by his clever all-around work."8
He returned home and played with the Altoona Monarchs in an exhibition with the Pittsburgh Pirates, smacking a couple hits off Jess Tannehill. Over the next few weeks he played with various teams in Pennsylvania and made a trip to see friends in Dayton. As winter set in, the baseball war between the American and National League heated up.
Armour, now with Cleveland, was determined to wrestle Gochnaur and Wright away from Brooklyn. He employed them both in Cleveland as workers at an ice-skating rink. That business venture failed and Armour convinced the two youngsters to go to New Orleans and hide out before spring training started. Armour's efforts worked and he not only signed Gochnaur and Wright but also Addie Joss.9 Gochnaur would play 127 games in 1902, second only to Bill Bradley on the team. Wright and Joss would team with Earl Moore and Bill Bernhard to give Cleveland a formidable pitching staff. After a dismal start the team finished in fifth place.
Gochnaur was the smallest player on the Blues at 5-foot-6, while weighing in at 160 pounds which made him beefier than only outfielder Harry Bay. Cleveland opened the season in St. Louis and Gochnaur got six hits in the first three games. The road trip lasted 12 games and by the time the team returned home, Gochnaur's batting average was below .250.
In May he injured his back. He tried sitting out a couple of games, but that did not help him heal sufficiently. He was sent home to mend a few days before the Blues left on an eastern swing. He rejoined the team on May 21 and played in its exhibition in Altoona which the locals won, 9-7. Armour gave him a couple days more recuperation before returning him to the lineup on May 25 versus Washington.
By mid-June his average had dropped below .200. The Cleveland Leader mentioned that both he and Joss experimented with batting left-handed in hopes of better success. "It has improved Gochnaur's hitting wonderfully. He will keep batting left-handed from now on."10 Despite his limited success with the experiment, Gochnaur returned to batting right-handed at an unknown point during the year. He did, however, notch five hits from June 12 to June 17.
The following season found Cleveland in New Orleans again for spring training. When the team broke camp, they played a string of games versus the Indianapolis Hoosiers and Columbus Senators before starting the campaign on the road in Detroit. Gochnaur hit poorly in these exhibitions but his bat was alive when the season began. He lashed doubles in the first two games and was second on the team in batting with a .375 average when the first statistics came out in May. By May 25 he had dropped off to .271. He was second on both the team and in the league with six sacrifices.11A month later he was down to .231 and his average would continue to fall as the season progressed. His fielding fared no better, as by the Fourth of July, he was last in the league with an .860 fielding percentage.
The team finished in third place and then played exhibition series against Pittsburgh and Cincinnati. In the Cincy series Gochnaur's poor fielding led to the headline "Gochnaur at His Old Tricks." Clearly, he was no longer a media darling or fan favorite.12 He was benched after two games of the nine-game series and Nap Lajoie shifted over to shortstop. Gochnaur's fall from grace was blamed on his refusal to keep in good condition. The local press simply said that "success was too much for him . . . his fielding fell till it was on par with his hitting, which was never anything to brag about."13
Management gave up trying to make a deal or sale involving Gochnaur and he was released. In February he signed with San Francisco in the Pacific Coast League. He split 1904 between his hometown team in the Eastern Independent League and the San Francisco Seals. He returned to the Seals in 1905 and played 215 games while hitting a microscopic .156. The following year he spilt time with the Seals and the Los Angeles Angels. In 156 games he batted .199. His three seasons on the coast produced a .172 batting average.
In April 1907 he was signed by the Des Moines Champs in the Class A Western League. In his debut he went hitless and committed two errors. He was injured and forced to the bench in mid-May and his absence corresponded with a losing streak that dropped Des Moines out of the league lead. His hitting heated up upon his return and he moved out the eighth spot in the lineup for a month. By mid-July he was batting .258 and would stay in that range the rest of the season. He finished fourth in hitting on the team for players with 200 or more at bats. The team finished in third place. His work at shortstop was the worst of the five men who played 100 games or more in the league. His 72 errors led to an .886 fielding percentage.14
Gochnaur hung around Des Moines and played some semipro ball that fall before returning to Altoona. In the spring he embarked on a different phase of his professional career. He became an umpire in the eight-team Class B Tri-State League. He spent five years working the circuit and when he left was generally regarded as the best in the league.
Newspapers reported that he was hired to work in the International League in 1913. It is unclear if he ever worked games in the league. His obituary listed other leagues that he worked, but once again collaboration has not been found.15 In 1913 he was working games in Altoona in the City League. In later years he worked locally and in the Pennsylvania System League. He called his share of Penn State collegiate games over the years.
In September 1929 Gochnaur was suffering from what seemed to be a heavy cold. He went to the hospital, where he fell into a coma. He died two days later, September 27, from the effects of bronchial pneumonia and cardiac arrest. He was buried in the Fairview Cemetery in Altoona.16
Acknowledgments
This biography was reviewed by Joel Barnhart and fact-checked by Kevin Larkin.
Notes
1 "Only Five Hits Each," The Boston Globe, May 6, 1897: 5.
2 "Cannot Play Off the Tie," The Boston Globe, September 13, 1897: 5.
3 "Base Ball," Democrat & Chronicle (Rochester, N.Y.), November 25, 1898: 15.
4 "Norfolk's Team," Virginian-Pilot (Norfolk, Va.), February 25, 1900: 2.
5 "Sporting Gossip," Dayton Daily News, April 18, 1900: 3.
6 "Big Round Up to Swell Ranks of the Champs," Brooklyn Daily Eagle, September 24, 1901: 15.
7 "Armour Still Wailing Over Lost Players," Brooklyn Daily Eagle, November 20, 1901: 13.
8 "Two Young Ballplayers Signed by Brooklyn for Next Year," Brooklyn Daily Eagle, November 26, 1901: 13.
9 ""Dutch" Gochnaur Comes to Life, Landing Job as Umpire," Cleveland Plain Dealer, February 3, 1910: 8.
10 "Base Ball Gossip," Cleveland Leader, June 14, 1902: 7.
11 "Seven .300 Hitters," Cleveland Plain Dealer, May 25, 1903: 6.
12 "Gochnaur at His Old Tricks," Cleveland Plain Dealer, October 7, 1903: 8.
13 "Gossip for Baseball Fans," Cleveland Plain Dealer, January 3, 1904: 12.
14 "Official Baseball Averages of the Western League," Des Moines Register, November 29, 1907: 8.
15 "John P. Gochnaur, Pneumonia Victim," Altoona Tribune, September 28, 1929: 20. It mentioned umping in the Central, Mid-Atlantic and NYPL.
16 Ibid.
Born
September 12, 1875 at Altoona, PA (USA)
Died
September 27, 1929 at Altoona, PA (USA)
If you can help us improve this player's biography, contact us.
https://sabr.org/sites/default/files/GochnauerJohn.jpg
600
800
admin
/wp-content/uploads/2020/02/sabr_logo.png
admin
2019-02-14 13:41:09
2020-04-09 14:38:36
John Gochnaur