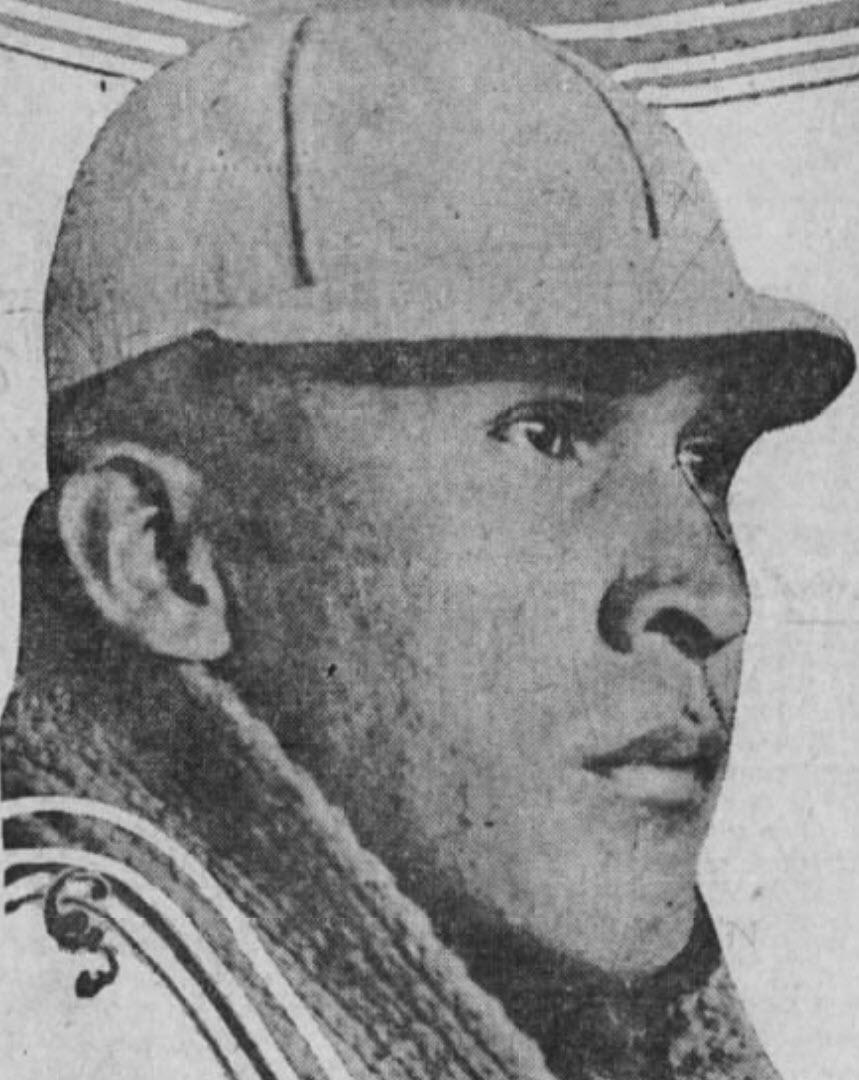 ---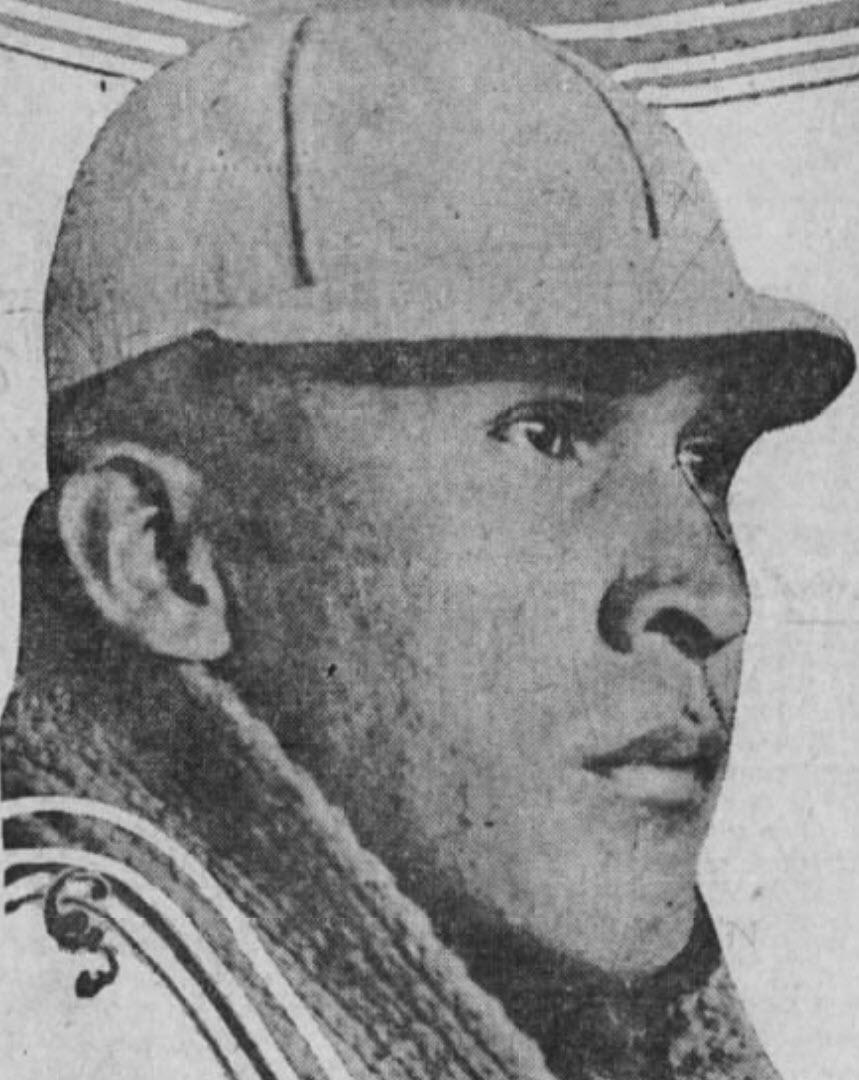 Gambling posed a serious threat to baseball in 1919. Rumors of a "fixed" World Series were widespread. Owners of major- and minor-league teams were anxious to get control of the situation and restore the public's confidence in the sport. "The very life of baseball depends upon keeping it above suspicion of any sort," said Dr. Charles H. Strub, president of the San Francisco Seals of the Pacific Coast League.1
In May 1920, pitchers Luther Smith and Tom Seaton were released by the Seals, reportedly "for the good of the game." They were not accused of any specific wrongdoing, but it was inferred from their release that they had ties to gamblers. Teams did not release capable pitchers without cause. Both men were subsequently banned from Organized Baseball, though no evidence of wrongdoing was ever presented.
Smith and Seaton maintained their innocence and "begged and pleaded that their cases be investigated."2 But league presidents were not interested in investigating and were quick to blacklist the pair. The baseball careers of Smith and Seaton were thus ended by suspicion, without trial or jury, as part of a zealous campaign to "clean up" the sport.
Luther C. Smith was born about 1891 on the Round Valley Indian Reservation in Northern California, 175 miles north of San Francisco. He was three-fourths Native American: His mother, Susie Dobbs, was a full-blooded member of the Concow tribe, and his father, Edwin Smith, had a white father and an Indian mother.3 Luther grew up on the reservation in the household of his mother and stepfather, Henry Downs. About 1903, Susie died and Henry remarried, and Luther remained in Henry's household until departing as a young man.
During the winter of 1911-1912, Luther played semipro baseball in Southern California and was spotted by Frank Chance, manager of the Chicago Cubs, who invited the youngster to spring training with the Cubs in New Orleans. When Luther arrived, he introduced himself as Lu Smith. The Cubs already had a Lew in pitcher Lew Richie and a Smith in pitcher Charlie Smith, so second baseman Johnny Evers gave Luther a new nickname, "Casey." Evers explained that he did not want to call him "Chief" because that tired moniker had been given to nearly every Indian ballplayer.4 Luther was called both Casey and Chief during his baseball career, and sometimes he was "Chief Casey."
Manager Chance evaluated Luther as a possible utilityman on the Cubs. "Casey is quicker than a catbird, and plays any infield position except first base," noted the Washington Herald.5 He "drives the ball on a line and surely showed a lot of speed on the bases," added the Chicago Inter Ocean.6 But he did not make the team. Chance sent him to the Louisville Colonels "for further seasoning," and though he looked good as the Louisville shortstop in exhibition games, the Colonels sent him to the Columbia (South Carolina) Comers of the Class C South Atlantic League.7 In 54 games for Columbia in 1912, including 19 at shortstop, 15 at third base, and 12 appearances as a right-handed pitcher, Smith was unimpressive, with a .208 batting average and a 4-7 won-lost record.8
The next year, the Columbia franchise was transferred to Charleston, South Carolina. Smith played shortstop and third base for Charleston at the start of the 1913 season, but after 25 games he had a .140 batting average and quit the team in May.9 In 1914 he hit a respectable .261 in 122 games for the Regina (Saskatchewan) Red Sox of the Class D Western Canada League and stole 33 bases, sixth most in the league. He played 90 games in the outfield and 26 games at shortstop.10
Smith returned to Northern California, and in 1915 he was the ace pitcher on a Healdsburg, California, semipro team. On May 16, he hurled a five-hitter and struck out 14 batters in a 13-1 rout of the Columbia Theatre team of San Francisco.11 And on October 10, he fanned 15 and walked none in a two-hit shutout of a Ukiah, California, club.12 Word of his stellar pitching reached Oregon, and he was invited to spring training in 1916 with the Portland Beavers of the Class AA Pacific Coast League (PCL). Smith impressed the Beavers by delivering a deceptive spitball and "a very pretty fade-away," but he was cut from the squad in April because he lacked speed on his fastball.13
The following year, Smith joined the San Francisco Seals and achieved a 17-15 record in 293 innings, helping the Seals win the 1917 PCL championship. His 2.33 ERA was fourth best in the league among pitchers who worked at least 150 innings. Highlights included a two-hitter against the Oakland Oaks on April 15, and shutouts of the Los Angeles Angels on June 3 and July 21.14
Frank Chance was the Angels manager during the first three months of the 1917 season, and he recognized Smith as the young infielder he invited to spring training with the Cubs five years earlier. Smith "had all kinds of promise," said Chance, "but I had to let him go because he lacked experience."15
On the Seals, Smith made up for his mediocre fastball with a sharp curveball and "a spitter which breaks a foot."16 At times he struggled with his control. He walked a total of 17 batters in two late-season victories over the Angels, on August 28 and September 29.17 For the season, he struck out 60 batters and walked 132.18
As a Native American, Smith endured racial slurs and taunts from opposing players and spectators. In the second game of a doubleheader on June 17, he lost his cool with a particularly egregious harasser, Oakland catcher Dan Murray. Smith swung a bat at Murray, striking him on the head with a glancing blow.19 He brandished his bat like a tomahawk, per an obvious quip in the Oregon Daily Journal.20 Both players were ejected from the game, and Smith was suspended for four days by PCL president Allan T. Baum.21 Murray, who was not seriously injured, sought revenge. On October 28, the last day of the 1917 season, he accosted Smith outside a ballpark dressing room and delivered a punch to Smith's jaw that knocked Smith to the ground and injured Murray's hand.22
On Opening Day 1918 (April 2), Smith pitched splendidly for the Seals in a 5-1 victory over the Oakland Oaks.23 Eight days later, he blanked the Sacramento Senators on the road.24 On April 21, the Seals swept a doubleheader from the Vernon Tigers in Los Angeles, with Tom Seaton hurling a four-hitter for the Seals in the morning game and Smith throwing a six-hitter in the afternoon contest. The second game was interrupted by a 6.8-magnitude earthquake, centered 70 miles away in San Jacinto, California, which caused "a near panic in the stands."25
A fine all-around player, Smith was an outstanding fielder, a speedy baserunner, and a good-hitting pitcher who was occasionally asked to pinch-hit. On June 6, he pitched a four-hitter in the Seals' 12-1 thrashing of the Bees in Salt Lake City, and at the plate, he lined two balls off the Keith-O'Brien sign on the left-field fence, thereby winning two silk shirts from a local clothier.26 This was during World War I, and his season was abbreviated when he joined the Army in June. He served at Camp Kearny, near San Diego, and in France, and was discharged in January 1919.27
On Opening Day 1919 (April 8), Smith was wild and walked nine Seattle batters, but the Seals prevailed, 11-5.28 Five days later, in the first game of a doubleheader, he tossed a two-hitter and walked only three batters in another victory over Seattle.29 He twice shut out Sacramento during the 1919 season, on June 22 and again on August 12.30 But it was an up-and-down year for Smith as he struggled with his control. He walked 145 batters in 305 innings and compiled a 17-19 record with a 3.57 ERA. His 17 wins were second most on the team; the ace of the staff was Tom Seaton, who posted a 25-16 mark in 354 innings with a 2.85 ERA.
Smith was again the Opening Day pitcher for the Seals on April 7, 1920. He allowed five hits and four walks in a 2-0 loss to Vernon in San Francisco.31 One month later, without warning, Seals manager and co-owner Charlie Graham dropped a bombshell: He released Smith and Seaton. Graham made the following statement to the press:
"Players Tom Seaton and Casey Smith were unconditionally released by the San Francisco Baseball Club today, because I believe and my associates believe with me, that baseball must be kept above suspicion. From time to time rumors of the most serious nature have reached me regarding both these players, their practices and their associates. At first I refused to listen to them, but their persistency and their growth have persuaded me that, whether true or untrue, for the best interest of the San Francisco club and for the best interests of baseball, Seaton and Smith should be released."32
Smith responded: "I gave the Seals the best I had in me since joining the club. I did not think that Graham was in earnest at first, but now I realize that he is. I certainly would like to have the opportunity to show that I am above suspicion."33
"I have been making my living by playing ball for many years," said Seaton, "and I never had anything to do with any baseball gamblers. It is a great shock to me. … I consider Graham's action a great injustice."34
The other PCL clubs shunned Smith and Seaton, but they found the sympathetic ear of Robert G. Allen, president of the Little Rock Travelers of the Southern Association, who signed them to contracts. However, this aroused the ire of other teams in the Association, and the league president, John D. Martin, refused to approve the contracts. Allen won a decision in federal court that forced Martin to approve the contracts, but then Allen bowed to pressure and kept Smith and Seaton out of the lineup while an appeal was pending. The Travelers won the pennant without the pair, and Allen released them after the season.35
Smith and Seaton played on semipro teams in the 1920s, but neither was allowed back into Organized Baseball. Graham had told sportswriter Abe Kemp that he "could not pinpoint any one incident proving either collusion or chicanery on the part of Seaton or Smith," but he had to release them "because of so many ugly rumors."36 Years later, Graham admitted that he may have done an injustice to Smith and Seaton.37
In November 1920, Smith married Willie R. Garner, "one of the prettiest girls in Morrilton (Arkansas)."38 They settled in Morrilton, where Smith worked as a tailor and dry cleaner, and they raised a family. Willie died in 1963, and Smith died in Los Angeles on August 27, 1968.39
Acknowledgments
This biography was reviewed by Rory Costello and fact-checked by Alan Cohen.
Sources
Ancestry.com.
Richter, Francis C., ed., The Reach Official American League Base Ball Guide (Philadelphia: A.J. Reach Co., 1913, 1915, 1918).
Photo credit: Los Angeles Times, May 7, 1919
Notes
1 A.C. Joy, "Magnates to War on Baseball Gamblers: Vigorous Steps to Be Taken to Protect the National Sport, Says Strub," San Francisco Examiner, December 6, 1919: 12.
2 W.N. Stone, "Smith-Seaton Case Has Been Dropped: Unfairness in Baseball Is Shown When Players Are Ousted on Suspicion," Arkansas Democrat (Little Rock), December 10, 1920: 19.
3 1900 US Census.
4 I.E. Sanborn, "Cubs Start Race for 1912 Pennant," Chicago Tribune, March 5, 1912: 9; "Cubs First Day's Work Makes 'Em Sore and Tired," Chicago Inter Ocean, March 5, 1912: 4.
5 "Training Camp Notes," Washington Herald, March 5, 1912: 8.
6 "Chance Pleased with Two of His Recruits," Chicago Inter Ocean, March 8, 1912: 4.
7 "Diamond Gossip," Moline (Illinois) Dispatch, March 20, 1912: 8; "Colonels Lose Again to Cubs," Louisville Courier-Journal, April 1, 1912: 6; "Latest News by Telegraph Briefly Told," Sporting Life, June 1, 1912: 3.
8 Reach Guide, 1913: 369-373. The 1912 season was Luther Smith's only season on the Columbia team. In September 2018, Baseball-reference.com indicated that Smith also played on the 1911 Columbia team, but it was Happy Smith, not Luther Smith, who played for Columbia in 1911, according to an article on page 8 of the August 10, 1911, issue of the Charlotte (North Carolina) Observer.
9 "Game at Charleston," Charlotte (North Carolina) News, May 17, 1913: 6.
10 Reach Guide, 1915: 263, 264.
11 "Columbias Easy for Home Team," Healdsburg (California) Enterprise, May 22, 1915: 2.
12 Pete Ponzo, "Healdsburg Beats Ukiah," Healdsburg (California) Tribune, October 14, 1915: 3.
13 Raymond S. Richmond, "Guisto to Start Season as Beaver First Sacker," Sacramento Union, March 23, 1916: 9; R.A. Cronin, "Beavers Win Third and Last of Games with St. Mary's, 5-3," Oregon Daily Journal (Portland), March 20, 1916: 9; "Baseball News," Oregon Daily Journal, April 10, 1916: 9.
14 Al C. Joy, "Oaks Bow to Seals Twice and Keep Four Hits for Souvenirs," San Francisco Examiner, April 16, 1917: 9; "Seals Double Up on Angels, One a Shutout," Salt Lake Tribune, June 4, 1917: 6; "'Indian Sign' Tells Story, So Says Hen," San Francisco Chronicle, July 22, 1917: 8.
15 "'Casey' Smith Once Turned Down by P.L.," Santa Ana (California) Register, May 28, 1917: 4.
16 "Seals Cop Game from Salt Lake," Ogden (Utah) Standard, April 20, 1917: 2.
17 "Seals Win Over Angels 4 to 3," Ogden Standard, August 29, 1917: 2; Harry A. Williams, "Standridge Is in Tough Luck," Los Angeles Times, September 30, 1917: 12.
18 Reach Guide, 1918: 188.
19 Al C. Joy, "Seals and Oaks Split Even; Murray's Head Nearly, Too," San Francisco Examiner, June 18, 1917: 11.
20 "Murray Two Jumps Ahead of War Club," Oregon Daily Journal, June 18, 1917: 7.
21 Al C. Joy, "Oaks Drop Out of First Division by Dropping Game to Portland Beavers, 3 to 1," San Francisco Examiner, June 22, 1917: 13.
22 "Murray Hits Casey Smith on Jaw," San Francisco Chronicle, October 29, 1917: 6; "Hearthside Talks," Salt Lake Tribune, March 6, 1918: 10.
23 Ed R. Hughes, "Indian Smith Has Snap with Oakland Bunch," San Francisco Chronicle, April 3, 1918: 9.
24 Lester Adams, "Seals Take Initial Game from Senators by Score 6-0," Sacramento Union, April 11, 1918: 8.
25 "Seals Double Up on Tigers; Win a Couple," San Francisco Chronicle, April 22, 1918: 6; "San Jacinto Earthquake," Southern California Earthquake Data Center, scedc.caltech.edu/significant/sanjacinto1918.html.
26 "Smith Ties Bees into Hard Knot; Seals Score 12," Salt Lake Tribune, June 7, 1918: 12.
27 "Fan Fodder," Sacramento Union, June 30, 1918: 8; "Distinguished Frenchman Is Due at Kearny," San Francisco Chronicle, July 18, 1918: 10; "Stove League Gossip," Salt Lake Telegram, January 24, 1919: 12.
28 Ed R. Hughes, "Bad Pitching Spoils First Game of Year," San Francisco Chronicle, April 9, 1919: 10.
29 Ed R. Hughes, "Seattle Team Finally Wins One Ball Game," San Francisco Chronicle, April 14, 1919: 9.
30 Winnie J. Cutter, "Seals and Senators Split Games and Divide Series," Sacramento Union, June 23, 1919: 8; "Seals Defeat Local Club," Sacramento Union, August 13, 1919: 10.
31 William J. Slattery, "And Once Again Our Seals Get Short End," San Francisco Examiner, April 8, 1920: 11.
32 William J. Slattery, "Seals Drop Pitchers Seaton and Smith in Baseball Scandal," San Francisco Examiner, May 8, 1920: 14.
33 Ibid.
34 Ibid.
35 "Rival Moguls Seek to Stir Up Some Trouble," Daily Arkansas Gazette (Little Rock), May 27, 1920: 12; "Smith Is Barred by Martin," Atlanta Constitution, May 30, 1920: 1; "Little Rock Club Is Granted Injunction," Arkansas Democrat, June 14, 1920: 1; Bob Pigue, "Charley Frank Wins Argument, as Usual," Arkansas Democrat, June 22, 1920: 9; "Seaton and Smith Case Is Ended by Release," Chattanooga (Tennessee) News, December 10, 1920: 14.
36 Abe Kemp, "Best of Kemp," San Francisco Examiner, February 13, 1955: 50.
37 Ibid.
38 W.N. Stone, "'Prexy' Allen Plans Busy Training Season for Club Next Spring – Other Gossip," Arkansas Democrat, November 23, 1920: 11.
39 Findagrave.com; California death record at Ancestry.com.
Born
, 1891 at Round Valley, CA (US)
Died
August 27, 1968 at Los Angeles, CA (US)
If you can help us improve this player's biography, contact us.
https://sabr.org/sites/default/files/SmithLuther.jpg
600
800
admin
/wp-content/uploads/2020/02/sabr_logo.png
admin
2018-10-10 12:19:58
2020-04-09 14:38:40
Luther Smith