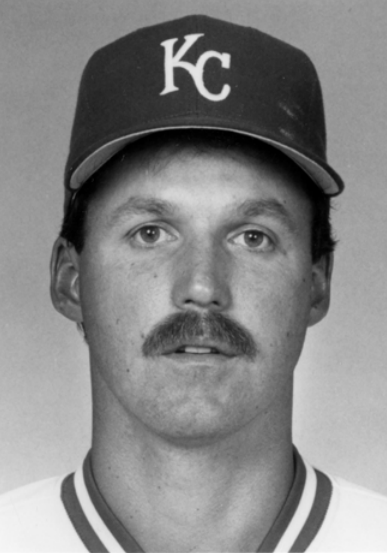 ---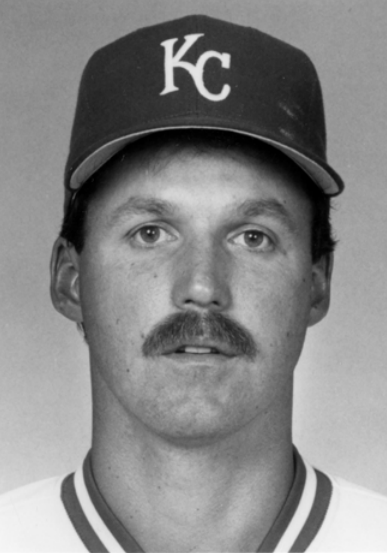 In the spring of 1986, as he was beginning his ninth professional season, Rick Anderson wondered if he would ever get the chance to pitch in the big leagues.
Anderson, who had spent the previous six seasons in the pitching-rich New York Mets' organization at Triple-A Tidewater, was 29 and knew he was running out of time.
"I told my wife (Rhonda) if I don't get the chance this year, I'd be a coach or scout," Anderson said. "I didn't dream I'd get a chance. I just figured it would never come."1
But the opportunity to pitch in the major leagues finally presented itself in 1986.
Anderson was born on November 29, 1956, in Everett, Washington, just north of Seattle. His father, Dick, was a lineman for a power company, and his mother, Jane, was a homemaker. The family also included four daughters.
As a youth Anderson played baseball and basketball, but in junior high he decided to focus on baseball. At Everett's Mariner High School, he pitched a no-hitter and earned all-state honors as a senior in 1975. After high school, he spent two years at Everett Community College. A highlight of his two seasons with Everett was a no-hitter against Fort Steilacoom Community College (now Pierce College). After two seasons at Everett, Anderson enrolled at the University of Washington.
As a junior in 1978, Anderson led the Huskies in starts (13) and complete games (10) and was 5-6 with a 4.23 ERA to help the Huskies record their first winning season in 12 years. The Huskies, who won just 114 of 261 games between 1967 and 1977, were 29-16-2 in 1978. On April 14, 1978, at Washington's Graves Field, Anderson pitched 10 no-hit innings in a 0-0 tie with Oregon State. The game was called after 10 innings because of darkness. "I think I walked 10 and struck out 10," Anderson said. "I probably threw around 200 pitches."2
In June of 1978, Anderson was selected by the Mets in the 24th round of the amateur draft. At 21, he began his professional career with Little Falls of the New York-Penn League. In 14 appearances with Little Falls, Anderson went 2-3 with two saves and a 2.25 ERA.
Anderson spent the 1979 season with Double-A Jackson (Texas League), going 8-11 with a 3.85 ERA. There were several highlights. On May 1, pitching for just the second time in 25 days because of rains and floods, Anderson scattered four hits and allowed just a ninth-inning solo home run in a 6-1 victory over Arkansas. He helped his cause by getting three hits.
"It was really a wet spring," Anderson said. "Everything was flooded. The Pearl River flooded. We couldn't get to the ballpark. We had to go to gyms to throw. It was crazy."3
Eleven days after the victory over Arkansas, Anderson tossed a no-hitter in Jackson's 8-0 victory over Shreveport in Jackson. Anderson, who walked three (the Mets turned three double plays) and struck out two, credited catcher Jody Davis. "Davis told me before the game that changeups would work with these guys," Anderson said.4
Anderson began the 1980 season at Jackson but was promoted to Triple-A Tidewater (International League). With Jackson, he was 3-2 with four saves and with Tidewater he was 1-3 with one save. He spent the 1981 and 1982 seasons at Tidewater. In 1981 he was 3-5 with three saves in 37 relief appearances, and in 1982 he was 4-2 with two saves in 31 appearances.
He split the 1983 season between Tidewater and Jackson. In 15 appearances (14 in relief) for Tidewater, which was managed by Davey Johnson, Anderson was 2-1 with two saves and a 4.05 ERA. At Jackson, he made 12 starts and was 5-1 with a 3.59 ERA. In his only relief appearance he earned a save. Still, the Mets didn't beckon; the 1984 and 1985 seasons were also spent at Tidewater. In 1984, he was 6-9 with three saves and a 3.38 ERA in 26 appearances (17 starts).  In 1985, he made a career-high 48 appearances (46 in relief) — going 6-3 with seven saves and a career-best 1.98 ERA.
Anderson returned to Tidewater for the 1986 season, but got a break in early June. Mets starting pitching Bruce Berenyi sprained an ankle while jogging. Anderson, five months shy of his 30th birthday, was called up to replace him.
On June 9 at Shea Stadium, Anderson, after 185 appearances with Tidewater, started against the Philadelphia Phillies. He went seven innings, allowing just four hits and no earned runs, walked two and struck out five. The Mets led 2-1 when Anderson was pinch-hit for in the bottom of the seventh inning. The Phillies eventually won the game, 3-2 in 10 innings.
"It's remarkable what he did," Davey Johnson said. "He's been pitching in relief mostly, and this was only his third start all year. I'll bet we start getting calls from other teams."5
Anderson's debut came with his parents in the stands and just two days after his wife had given birth to their second child.
"After all that time in the minor leagues I finally made it to the big leagues and I'm on the mound and Gary Carter is behind the plate," Anderson said. "It was a dream come true. It was fun. My wife had just had a baby. I was at the hospital when they gave me the call that I was being called up."6
After the game, Anderson was sent back to Tidewater, but he was called up again in mid-July. His second major-league appearance came July 20 against the Astros in Houston. Anderson pitched three scoreless innings of relief in the Astros' eventual victory in 15 innings. Two days later, in Cincinnati, he pitched 1⅓ innings of scoreless relief in the Mets' 14-inning victory over the Reds.
Anderson finally allowed an earned run in his fourth major-league appearance. In his second inning of relief against the Braves, in the second game of a July 26 doubleheader in Atlanta, Anderson allowed an earned run — the first after 12⅓ innings with no earned runs.
On August 6, Anderson earned his first major-league victory. He started and went five innings in the Mets' 7-6 defeat of the Cubs in Chicago. Anderson allowed five hits and three runs (two on a fourth-inning home run by Jerry Mumphrey) and left the game with the Mets leading 6-3. Four days later, in Montreal, Anderson pitched three perfect innings in relief of starter Sid Fernandez to earn his first major-league save.
On August 14, in the second game of a doubleheader against St. Louis at Shea Stadium, Anderson suffered his first major-league loss. He allowed four runs in six innings in a 5-1 defeat by the Cardinals. On August 30 Anderson was sent back to Tidewater when the Mets recalled shortstop Kevin Elster from Jackson.
Back in Tidewater, Anderson helped the Tides, who finished fourth in the International League regular season, capture the league championship. In the deciding game of the Governors' Cup series, Anderson tossed a four-hit shutout as the Tides defeated the Columbus Clippers, 2-0, in Norfolk to win the best-of-five series, 3-1.
Anderson then rejoined the Mets. On September 18 he pitched five shutout innings in a 5-0 defeat of the Cubs, outpitching future Hall of Famer Greg Maddux for his second victory. Anderson, who was 2-1 with a save and a 2.72 ERA in 15 appearances, was left off the Mets' postseason roster, when the Mets kept just nine pitchers. But he remained with the team during the postseason as an insurance policy in case of injury. "Look at how many guys would die to put on a uniform and sit in the dugout for the playoffs and the World Series," he said. "Ever since I was a kid, I wanted to. It's an honor."7
Late in spring training of 1987, Anderson and catcher Ed Hearn were traded to the Kansas City Royals for pitcher David Cone and outfielder Chris Jelic.  "Anderson can flat-out pitch, and Hearn was a big help to us last year," Davey Johnson said. "But in both cases we have an abundance of people at their positions."8
Anderson spent most of the 1987 season with Triple-A Omaha, where he was 6-5 with a 4.52 ERA in 14 starts. In six appearances with the Royals, he was 0-2. In 1988 he was 7-4 with a 2.62 ERA in 14 starts for Omaha, and 2-1 with a 4.24 ERA in seven appearances with the Royals.
After the 1988 season, Anderson became a free agent and signed a minor-league contract with the Detroit Tigers. "It didn't include an invite to the big-league camp," he said. "I told my wife it might be time to retire. My wife agreed. I got the opportunity to go into coaching. I never looked back."9
The opportunity came from a tip from former teammate Ron Gardenhire, whom Anderson had known since 1980 in the Mets organization. Gardenhire, who was beginning his second season as a manager in the Minnesota Twins' minor-league system, called Anderson. "I was set to retire," Anderson said. "Ron said the Twins were looking for a pitching coach for their rookie ball team."10
 "Our first day in Jackson, we worked out," Anderson said. "And Ron said he and his wife couldn't find an apartment. I said, 'Why don't you come live with my wife and I?' "11
At 32, Anderson began his coaching career with the Gulf Coast League Twins (in Sarasota). He then spent three seasons (1990-92) at Kenosha of the Class A Midwest League before moving up to Double-A Nashville in 1993. After two seasons in Nashville, Anderson moved up to the Twins' Triple-A affiliate in Salt Lake City.
At Salt Lake City the manager was former big-league catcher Phil Roof. "Rick has been with me for two years and he takes the pressure off my shoulders," Roof said. "You can talk to the pitchers he has worked with and they will tell you he is a big part of their success. Rick is a student of the game and he has a lot of patience and just does a great job."12
Anderson spent the next seven seasons at Salt Lake City. After the 2001 season, Gardenhire replaced Tom Kelly as the manager of the Minnesota Twins. Gardenhire, who had been a coach under Kelly since 1991, named Anderson his pitching coach.
Anderson and Gardenhire spent the next 13 seasons with the Twins. In their first season (2002), the Twins won the AL Central title to reach the postseason for the first time since 1991. The Twins reached the postseason six times in the first nine seasons under Gardenhire. But in 2014, after the Twins' fourth consecutive 90-loss season, Gardenhire and Anderson were let go. In 2015 Anderson was living in Florida, taking time off from baseball.
Nearly 30 years after his major-league debut, Anderson said he still had fond memories of the 1986 Mets. "Being around those guys was great," Anderson said. "To this day, I'm still friends with a lot of those guys. The reunions have been great."13
Notes
1 The Sporting News, June 2, 1979.
2 Author's telephone interview with Rick Anderson, May 15, 2015 (Hereafter Telephone interview).
3 Telephone interview.
4 The Sporting News, June 2, 1979.
5 New York Times, June 10, 1986.
6 Telephone interview.
7 New York Times, October 9, 1986.
8 New York Times, March 28, 1987.
9 Telephone interview.
10 Telephone interview.
11 Telephone interview.
12 Deseret News (Salt Lake City), April 5, 1995.
13 Telephone interview.
Born
November 29, 1956 at Everett, WA (USA)
If you can help us improve this player's biography, contact us.
http://sabr.org/sites/default/files/Anderson-Rick.png
600
800
admin
/wp-content/uploads/2020/02/sabr_logo.png
admin
2012-01-04 20:37:07
2021-02-23 05:53:52
Rick Anderson