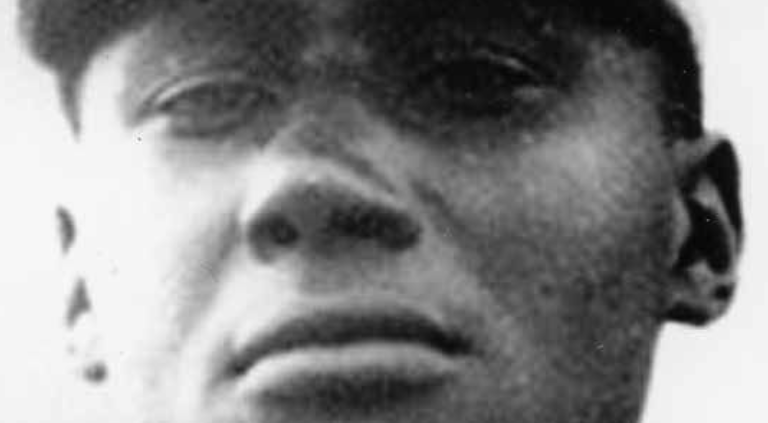 ---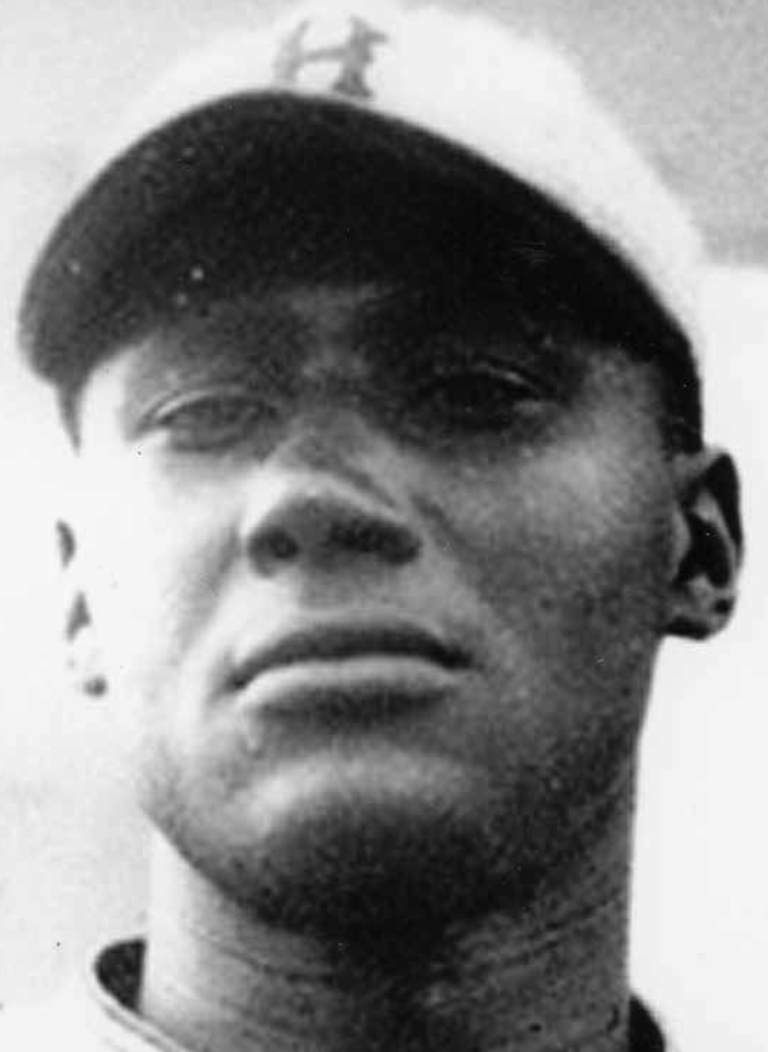 The 1935 Pittsburgh Crawfords are often considered to be the Negro Leagues' equivalent of the 1927 New York Yankees. That Yankees team had six future Hall of Fame players: Lou Gehrig, Tony Lazzeri, Babe Ruth, Earle Combs, Waite Hoyt, and Herb Pennock, along with manager Miller Huggins, general manager Ed Barrow, and owner Jacob Ruppert. The 1935 Crawfords had four Hall of Famers, player-manager Oscar Charleston, Josh Gibson, Judy Johnson, and James "Cool Papa" Bell (no relation to William Bell). Both teams also had well-known players who were not selected for induction into Cooperstown's hallowed halls, including Bob Meusel and Bob Shawkey of the Yankees and Jimmie Crutchfield and Sam Streeter of the Crawfords.
Another Negro League star who was a member of the 1935 Pittsburgh squad for a time, but who has garnered less mention is William Bell. Over the course of a 12-year career between 1923 and 1937, Bell posted an excellent Negro League pitching record of 93-47 that included an 84-44 ledger in league play, a 6-2 record against Latin League teams, and a 3-1 mark against major-league squads; when he was not pitching, Bell sometimes played the outfield. Later he became a manager. Bell also played four seasons in Cuba, where he pitched to a 25-17 record that brings his combined career mark to 118-64. Bell was a finalist on a special committee's Hall of Fame ballot in 2006, but fell short of being one of the former Negro League players to be selected for induction.
William Bell was born on August 31, 1897, in Hallettsville, Texas, to Otto and Viney (Williams) Bell.1 Hallettsville is the county seat of Lavaca County, so named for the Lavaca River which runs through it, and is about 120 miles east of San Antonio. As was the case with many black residents of Texas in the late nineteenth century, the Bells were poor, minimally-educated farmers; census information indicates that Viney Bell completed school only through the fifth grade. At the time of William's birth, the family already included older brother David; two sisters, Louisa and Estell, came along later.
Otto Bell died at some point before 1910 while William was still a child. The exact year and cause of Otto's death have been lost to history, but the 1910 census lists Viney and her children as boarders in the home of Anthony and Ida Harold of Lavaca County. By the time of the 1920 census, the widowed Viney Bell had moved with her daughter Estell and grandchild Arthur Stewart to El Campo, Texas, where she worked as a cook in a private household. Viney Bell remarried and became Mrs. Viney Mayberry; though she was soon widowed again, she remained in El Campo until her death on March 29, 1949.
In light of the hardscrabble conditions of his youth, Bell was determined to improve his lot in life by attending Paul Quinn College in Waco, Texas, where he also played college baseball.2 He soon became noticed by the professional Negro League circuits in Texas and was signed by the Galveston Black Sand Crabs of the Texas Colored League in 1921. The league had been founded in 1916 as the Colored Texas League and had franchises in Cleburne, Dallas, Waco, Houston, San Antonio, Beaumont, and Galveston.
After debuting with Galveston, Bell joined the barnstorming All-Nations team the following year. The squad was recognized for imitating the House of David team by having its players wear beards. John Donaldson, a Hall of Fame-worthy Negro League pitcher himself, managed the team during Bell's tenure with the squad.3
Bell started the 1923 season with the All-Nations contingent, but in midsummer he began to pitch for the Kansas City Monarchs, for whom the All-Nations team served as a sort of farm club. Bell had made it to the "big-league" club under the best of possible circumstances as the Monarchs were a Negro League powerhouse from 1923 to 1925. The 1923 Monarchs featured two future Hall of Famers, Jose "The Black Diamond" Mendez and Wilbur "Bullet Joe" Rogan, along with a third star pitcher, Reuben "Rube" Curry. Bell acquitted himself well once he joined the team, posting a 3-1 record and a 3.32 ERA with three complete games and one shutout in five starts. The pitching staff had ample offensive support from a lineup including Oscar "Heavy" Johnson, Walter "Dobie" Moore, and Rogan, who was an exceptional all-around player and manned every position except catcher at some point in his career.
The 1924 Monarchs returned most of the same players and Bell had a record of 9-2 in 16 appearances (13 starts) during the regular season. At the end of the season the Monarchs, who at the time were members of the Negro National League, played in the first Negro League World Series against the Eastern Colored League's Philadelphia Hilldales (sometimes also known as the Hilldale Giants). The Hilldale team had its own bevy of stars, including future Hall of Famers Louis Santop, Biz Mackey, and William "Judy" Johnson.
Game Three of the series, which was played at the Maryland Baseball Park in Baltimore because Pennsylvania's Blue Laws did not allow games on Sunday, had Bell on the mound for the Monarchs and Red Ryan on the mound for Hilldale. Bell went 12 innings, allowed 10 hits, and gave up six runs (four earned); he walked nine batters, struck out four, and hit one batsman while going 0-for-3 at the plate himself. Fielding errors by the Monarchs in the fifth and ninth innings allowed Hilldale to stay in the game. In the 13th inning, Bell moved to right field and Bullet Joe Rogan came on to pitch. The game, still tied, was called on account of darkness after the 13th.
Bell started two more contests over the course of the 10-game series. In Game Six he was the winning pitcher as he logged eight solid innings on the mound and hit an RBI double to help his own cause. Kansas City won, 6-5, and now trailed in the series by three games to two. The Monarchs won the next two games, and then Bell started Game Nine hoping to win the clincher for his team. He got a no-decision, lasting only four innings and surrendering two runs (one earned), as Hilldale prevailed, 5-3, to even the series at four games apiece. In Game Ten the Monarchs won the series when Mendez pitched a three-hit shutout.
Bell returned to the Monarchs in 1925 and went 11-5 with a 2.80 ERA over 144⅔ innings in 22 appearances (15 starts) in the regular season and World Series. Mendez managed again, and the team included pitching stalwarts Rogan (15-2) and Nelson Dean (11-3) alongside Bell. The offense continued to be stout as four players hit .300 or better: Rogan (.360), center fielder Hurly McNair (.332), third baseman Newt Joseph (.323), and shortstop Dobie Moore (.312).
The 1925 Monarchs won the first half of the Negro National League season and finished the year with a record of 62-23. They played against the second-half winner, the St. Louis Stars, for the league championship. The St. Louis lineup included such luminaries as shortstop Willie Wells, center fielder James "Cool Papa" Bell, and the veteran Candy Jim Taylor, who also managed the team. William Bell took the mound in the third game of the seven-game series, losing to the Stars, 3-2. He also started Game Six, facing the Stars' Roosevelt Davis – another future Pittsburgh Crawfords teammate – and came away with a 9-3 victory that tied the series at three games apiece. Rogan started Game Seven, which the Monarchs won, 4-0, to capture the NNL title.
With the victory over the Stars, the Monarchs advanced to the Negro League World Series for a repeat matchup against the Hilldale team. This time Kansas City lost to Hilldale in six games. Bell pitched in the sixth and final game, losing a 5-2 decision to Phil Cockrell. He flied out with the bases loaded to end the game.4
At the beginning of the 1926 season the Monarchs added Cuban star Cristobal Torriente, another strong hitter. Bell's 15-6 record put him in a tie for the team lead in wins with Rogan, who was 15-5, and the veteran pair had the help of 19-year-old Chet Brewer, who went 13-2. Pitching carried the Monarchs in 1926; the batting fell off from the past few seasons. Torriente (.348) and Rogan (.306) were the only Monarchs batters to hit over .300. Kansas City won the first half of the NNL season with a record of 57-21 and faced the second-half winner, the Chicago American Giants, to determine the league championship. Kansas City won four of the first five games, but Chicago roared back to win the final four games and claimed the pennant.5
Rogan took over as the Monarchs' manager in 1927, and Bell returned to the hill as well, his fifth straight year with the team, owned by James Leslie "J.L." Wilkinson. In addition to his 13-3 record (second on the team to Rogan's 16-6 mark), Bell had an excellent 2.99 ERA that year. He batted .280 as the Monarchs (54-29) finished in second place behind the Chicago American Giants. In addition to the games played in their league slate, the Monarchs posted a 26-12 record in exhibition games. Fans turned out in great numbers wherever they played so that they could see Kansas City's great players and winning brand of baseball.6
After the Negro League season ended, Bell traveled to the Caribbean to play for the Habana Leones in the Cuban Winter League's 1927-28 season. According to Cuba baseball historian Jorge S. Figueredo, "This edition of Habana was probably the best they ever had in their illustrious history. Not only did the Reds run away with the pennant by 8 games, they had a team batting average of .310 and scored 208 runs in 33 games – over 6 tallies per outing."7 Habana finished with a 24-13 record as Bell posted a 6-2 record, second best on the team behind Oscar Levis's 7-2 mark. Habana was so dominant that the Almendares team withdrew from the league after suffering an 18-4 thrashing as the hands of the Leones on January 21, and the remainder of the season was terminated shortly thereafter.8
On the heels of his success in Cuba, Bell again pitched for the Monarchs in 1928. In spite of an excellent 2.64 ERA, he managed only a 9-7 record for Kansas City as the Monarchs again finished second in the NNL with a 50-29-1 record, well off the 61-26 pace of the St. Louis Stars.
In the winter Bell returned to the Habana Leones and won as many games during the Winter League season – he finished with a 9-3 record – as he had during the much longer Negro League season. This time the full season was played, though Habana again thoroughly dominated the league and finished 10½ games ahead of second-place Almendares. Bell's nine victories tied for the league lead with Adolfo Luque, who went 9-2 for Cuba (8-2) and Habana (1-0).
After helping Habana to another title, Bell was able to accomplish the same feat with Kansas City as the Monarchs in 1929 won both halves of the Negro National League season. The Monarchs finished with a 63-17 record in NNL play and a 66-17 overall mark. Bell contributed to the team's success with a 14-4 record and 3.29 ERA in 26 games (17 starts) and by batting .299. There was neither an NNL playoff series nor a Negro League World Series that year, but the Monarchs did play a championship series against the Houston Black Buffaloes, the champions of the Texas-Oklahoma-Louisiana League who had finished the season with an awe-inspiring 67-8 record. The Monarchs, coming out of the more competitive NNL, bullied the Black Buffs and swept the four-game series, after which the Texas press declared the Kansas City squad to be the "Colored Champions of the World."9
When Bell returned for a third season in Cuba's Winter League, he likely expected more of the same results, but Havana ended the 1929-30 season in last place. Although Figueredo attributed Habana's collapse "mainly to poor pitching," Bell managed a 9-8 record for a team that finished at 20-30 in league play.10 Bell's eight losses were the most in the league, but the fact that he finished with a winning record was a tribute to his remarkable pitching acumen.
Similarly, the Kansas City Monarchs regressed in 1930 and finished at 39-26 in NNL play, which put them third behind the St. Louis Stars (66-22) and the Detroit Stars (50-33). Two highlights of this season involved the Monarchs playing night games under owner J.L. Wilkinson's portable lighting system, and engaging in a 16-game barnstorming tour through Pennsylvania against the Homestead Grays.11 Bell was the ace of the Kansas City staff in 1930, with a 10-4 record and a 2.96 ERA.12 In a doubleheader against the San Luis Cubans, Bell pitched the first game, winning 5-3. Game Two saw the Monarchs win 4-3 for a sweep.13
Bell made a final trip to Cuba for the 1930 season, which ended up being played under unique circumstances. The actual Cuban Winter League season "was short-lived as only 5 games were played due to a contract dispute between the teams and the management of La Tropical Stadium."14 Bell, playing for Habana once more, lost his only start, and Habana had a 1-2 record when the season was canceled.
After the regular Cuban season fell by the wayside, a special season – called "Unico" – took place at Almendares Park in November 1930. Three of the four Cuban teams – Almendares, Cienfuegos, and Habana – took part in Unico, with Marianao taking the fourth spot in place of the regular league's Santa Clara squad.15 Bell finished the special season with a 1-3 record for Habana, which finished in third place with a 5-9 ledger. Perhaps because of the unusual circumstances surrounding the 1930 season, Bell never returned to Cuba.
Bell also failed to return to the Kansas City Monarchs in 1931. Before the season, legendary shortstop John Henry "Pop" Lloyd had been named manager of the newly formed New York Harlem Stars, and he was able to talk Bell, Frank Duncan, and Lee Livingston into leaving the Monarchs and joining his team. The Stars were an independent team that played a limited schedule, and Bell posted a 2-2 ledger with a 2.53 ERA for a squad that had only a 6-12 record.
Bell toiled for three different teams in 1932, including the Detroit Wolves and Homestead Grays in the East-West League and, later in the season, the Pittsburgh Crawfords. He was successful everywhere he went and compiled an 8-3 overall ledger that included a 5-2 mark with the Crawfords, third on the team in wins behind Satchel Paige (7-6) and Ted "Double Duty" Radcliffe (6-4). At the end of the 1932 season, the talent-laden Crawfords played a seven-game series against the Casey Stengel All-Stars. According to the York (Pennsylvania) Dispatch, Bell "'toyed' with the Stengels" as the Crawfords routed the All Stars, 11-2, in the first game of the series; Bell also won Games Three and Seven for a 3-0 record that paced all hurlers on both sides.16
In 1932 the Crawfords had been an independent team, but they joined the Negro National League for the 1933 campaign. The team finished the NNL slate with a 37-21-2 record (47-35-2 against all competition), in second place behind the Chicago American Giants. In Bell's first start of the the season, against the Nashville Elite Giants, he spun a four-hit, 7-0 shutout. But he finished with a 7-6 record in 17 games (13 starts) and had an unusually inflated 5.44 ERA; his win total was only fourth-best on the team.
Although Bell was 36 years old when the 1934 season started, the Crawfords were counting on him to be one of their starters. Bell responded with a fine season and posted an 11-4 record in league play that was second on the team only to Paige's 13-3 mark. The Crawfords finished with a 47-27-3 record and the second-best winning percentage in the NNL, but the team won neither half of the league season: the Philadelphia Stars were the first-half champions and the Chicago American Giants captured the second-half flag.
Bell started the 1935 season with the Crawfords, for whom he pitched to a 1-3 record. His most notable game of the year was the one-hitter he threw against the New York Cubans on May 23. The last game we know him to have pitched for the Crawfords was on May 28.17 After that, Bell moved to the NNL's Newark Dodgers, where he took over as manager from Dick Lundy. Newark played its home games at Ollemar Stadium in Irvington, New Jersey. The team finished dead last in the league with an 18-43-1 record. (The team's record under Bell was 12-24-1.) Bell inserted himself into six games (two starts) for the Dodgers, going 2-1 with a 4.15 ERA.
In 1936 Brooklyn Eagles owners Abe Manley and Effa Manley purchased the Newark Dodgers and combined the two squads to form the Newark Eagles. They retained Bell as their new team's manager, and he piloted the Eagles to a 14-20 record before an impatient Abe Manley took the reins and led the team to a 13-11-1 finish; the combined 27-31-1 record was good enough for only a fourth-place finish in the NNL. On the mound, Bell finished the season at 4-4 with a 4.50 ERA.
Bell remained with the Eagles for a brief time in 1937. Now 39, he seldom called on himself to pitch (2-2, 3.77), and he retired as a player at the end of the season. He returned for one last stint as manager of the Newark team in 1948. The integration of Organized Baseball, begun in 1946, had depleted the Negro Leagues of much of their young talent and had brought about a dramatic decline in attendance. The Manleys asked Bell to come back for the 1948 campaign, and he led the Eagles to a 29-28-1 record and a third-place finish in NNL play. The home attendance was so dismal that when the Negro National League disbanded after the season, the Manleys sold the franchise and the new owners moved the team to Houston, Texas. Although Bell's adopted hometown of El Campo is only 64 miles southwest of Houston, he was now retired from professional baseball for good.
Bell was held in high esteem by his fellow Negro League players, both during and after his playing days. Crawfords outfielder Jimmie Crutchfield noted, "William Bell pitched a lot like a major-league pitcher, had good control, would mix up his pitches and would just outsmart you at the plate."18 As to Bell's personal side, star Negro League pitcher Chet Brewer simply said, "[He was] a fine gentleman and a scholar."19
Once Bell permanently retired from baseball, he and his wife, Betty, became pillars of the El Campo community. Bell became a successful businessman "on the west side of El Campo at a time when stores separated their clients by color," and he devoted all of his spare time to community service.20 Among his many activities, he "helped build a new church and organized a local NAACP chapter, making sure all blacks were registered to vote. He organized an 'old-timers' baseball club and a youth baseball league that played at a cow pasture called the Bull-Patch."21 Betty Bell was a school principal in the nearby town of Louise and later taught special- education courses at El Campo High School. The couple adopted a daughter, Mary, and also raised four nieces and nephews. Mary Bell followed in her adoptive mother's footsteps and worked as a teacher and counselor in El Campo from 1973 until her death in 2009.
Bell died in an automobile accident at the age of 71 on March 16, 1969, when the pickup truck he was driving collided with another vehicle in El Campo. Although Bell's truck was struck on the driver's side and both vehicles were thrown more than 30 feet by the impact, police noted that his injuries were slight and "expressed the opinion that Bell died of a heart attack."22 Bell is buried in the El Campo Community Cemetery, along with Betty and Mary. Also buried there are his mother, Viney, and his older brother, David, a World War I veteran who spent his life in El Campo until his death in 1975.
Bell remained such a popular figure in El Campo that the city named a park after him in 2009. According to the El Campo Leader-News, the park is "set on the grounds he once rented so that colored children would have a place to play baseball."23
At the park's dedication ceremony, Bell's surviving family members fondly reminisced about their uncle. Paul Bell, a nephew, recalled, "He raised us all up like we was his kids" and asserted that he had "always wanted to help people."24 Paula Bell Cole, a great-niece, who was a young child at the time of William's death, best summed up William Bell's influence on the people he came in contact with by stating simply that "more 'Uncle Bills' are needed."25
Author Notes
1) William Bell is often listed as William Bell Sr., but, as this article indicates, Bell had no sons and was not a "Sr." The confusion comes from the fact that some sources have erroneously listed another Negro League pitcher, William Bell Jr., as his son. However, William "Lefty" Bell Jr. was born in 1930 in Des Moines, Iowa, and was obviously no relation to William Bell of El Campo, Texas.
2) Although William Bell managed the Newark Eagles in 1948, a Chicago Defender article dated August 6, 1948, reported that "Willie Bell [would be one of] the starting [Homestead] Grays twirlers" in a doubleheader against the New York Black Yankees that day.26 According to the Center for Negro League Baseball Research's article about William Bell, all other newspaper articles point to his having been with Newark for the entire season.27 Frederick C. Bush wrote in the book Bittersweet Goodbye, "There is the possibility, though, that the 'Willie Bell' listed in the paper as the starting pitcher against the Black Yankees was actually Willie Pope," who was a pitcher for the Grays in 1948.28
3) In regard to William Bell's time in Cuba, it has been established that Cliff Bell, another former Kansas City Monarchs pitcher, has erroneously received credit for the seasons that William played in the country's winter league. Dr. Layton Revel and Luis Munoz, co-authors of the Forgotten Heroes article cited in the Notes cite a Chicago Defender article among other items to support their conclusion; their most irrefutable proof is a photo of William Bell in a Habana Leones uniform.29 Negro League researcher Gary Ashwill also provides documentation in the form of ships' logs that list William Bell as a passenger traveling from Cuba to the United States, and he has a different photo of William Bell and two teammates in Habana uniforms posted on his website, which is dedicated to the history of the Negro and Latin leagues.30 Additionally, Bush's research turned up William Bell's World War II draft card, which lists his height as 5-feet-6. (Most sources inaccurately list a height of 5-feet-11.) William Bell's nickname in Cuba – also erroneously attributed to Cliff Bell – was Campanita, which means Little Bell. The moniker was obviously applied to William Bell due to his short physical stature.
Sources
All Negro League statistics are taken from the Seamheads.com website unless otherwise indicated. It must be kept in mind that there is great discrepancy among sources regarding Negro League statistics, but Seamheads is becoming the definitive source and continues to conduct research and add new statistics.
All Cuban League statistics are taken from Jorge S. Figueredo, Cuban Baseball: A Statistical History, 1878-1961 (Jefferson, North Carolina: McFarland & Company, Inc., 2003). Figueredo is one of many authors who has erroneously attributed William Bell's Cuban League career to Cliff Bell, but his book is otherwise accurate in regard to the league's history and statistics; see author note 3 (above) for more information about how this error has recently come to light and been corrected.
Unless otherwise indicated, all information about the 1924 Negro League World Series was taken from Larry Lester, Baseball's First Colored World Series: The 1924 Meeting of the Hilldale Giants and Kansas City Monarchs (Jefferson, North Carolina: McFarland & Co., 2006).
Notes
1 William Bell 1942 World War II draft registration card, ancestry.com, accessed September 14, 2019. Many sources list either Galveston or Lavaca County, Texas, as Bell's birthplace. Bell listed Hallettsville on his draft registration card, confirming that Lavaca County is correct.
2 The college moved to its current location in Dallas in 1990.
3 Dr. Layton Revel and Luis Munoz, "Forgotten Heroes: William Bell," 2. cnlbr.org/Portals/0/Hero/William-Bell.pdf, accessed October 4, 2019.
4 Kyle McNary, Black Baseball: A History of African-Americans & the National Game (New York: PRC Publishing, 2003), 110.
5 All statistics and records for the 1926 season were taken from Revel and Munoz: 7.
6 Revel and Munoz, 7-8.
7 Figueredo, Cuban Baseball: A Statistical History, 1878-1961 (Jefferson, North Carolina: McFarland & Company, Inc., 2003), 174.
8 Figueredo, 174.
9 Revel and Munoz, 9-11.
10 Figueredo, 182.
11 Revel and Munoz, 11-12.
12 Revel and Munoz, 12.
13 "Monarchs Take Two," Chicago Defender, April 26, 1930: 8.
14 Figueredo, 189.
15 Figueredo, 192-193.
16 John Holway, The Complete Book of Baseball's Negro Leagues: The Other Half of Baseball History (Fern Park, Florida: Hastings House Publishers, 2001), 296-297.
17 This information is contained in Bill Nowlin's timeline for the 1935 Pittsburgh Crawfords season in the present volume.
18 Lester, Baseball's First Colored World Series (Jefferson, North Carolina: McFarland & Co., 2006), 52.
19 Lester.
20 Shannon Crabtree, "City Honors Willie Bell Park Namesake," El Campo (Texas) Leader-News, June 24, 2009.
21 Plaque at Willie Bell Park.
22 "Fatal Accident," El Campo Leader-News, March 19, 1969: 1.
23 Shannon Crabtree, "Go Green at City Parks," El Campo Leader-News Routine Special Section: Experience El Campo, issuu.com/ecleader-news/docs/eln_routinespecialsection, accessed September 14, 2019.
24 Crabtree, "City Honors Willie Bell Park Namesake."
25 Crabtree, "City Honors Willie Bell Park Namesake."
26 "Grays Oppose Yanks Today," Chicago Defender, August 6, 1948: C3.
27 Revel and Munoz, 28.
28 Frederick C. Bush and Bill Nowlin, eds., Bittersweet Goodbye: The Black Barons, the Grays, and the 1948 Negro League World Series (Phoenix: Society for American Baseball Research, 2017), 361.
29 Revel and Munoz, 28; also see "Manleys Hire Bill Bell to Pilot Newark," Chicago Defender, March 27, 1948: 11.
30 Gary Ashwill, "Which Bell in Cuba?", October 18, 2014, agatetype.typepad.com/agate_type/2014/10/which-bell-in-cuba.html, accessed October 10, 2019.
Born
August 31, 1897 at Hallettsville, TX (US)
Died
March 16, 1969 at El Campo, TX (US)
If you can help us improve this player's biography, contact us.
https://sabr.org/wp-content/uploads/2018/02/Bell-William-CFNLBR.png
1052
768
admin
/wp-content/uploads/2020/02/sabr_logo.png
admin
2018-02-04 09:18:14
2021-09-17 01:14:44
William Bell