Couldn't make it to Miami for SABR 46? Check out more coverage of our 2016 national convention from the Sunshine State below.
The Society for American Baseball Research held its 46th annual convention on July 27-31, 2016, at the Hyatt Regency Miami in South Florida.
Check out stories, photos, and multimedia clips from the SABR 46 convention in Miami below:
Around the Web
SABR 46 featured speakers

The 46th annual SABR convention, which is open to all baseball fans, included top featured speakers from around the baseball world — front office executives, players, managers, scouts, writers and analysts — plus these innovative panel discussions. Click on a link below for highlights and multimedia clips.
Michael Hill, Miami Marlins' President of Baseball Operations
SABR 46 ballpark session at Marlins Park
Barry Bonds, Marlins hitting coach and baseball's all-time home run champion
Don Mattingly, Marlins manager and former All-Star first baseman 
Andre Dawson, Marlins front-office executive and Hall of Fame outfielder
Tony Perez, Marlins front-office executive and Hall of Fame first baseman
Eduardo Perez, ESPN analyst, former major-leaguer, and son of HOFer Tony Perez

2003 Marlins Championship Panel
Jack McKeon, who managed the Marlins to the 2003 World Series and spent parts of 16 seasons as an MLB manager
Juan Pierre, who spent 14 seasons in the majors and recorded more than 2,200 hits and 600 stolen bases
Jeff Conine, known as "Mr. Marlin," the only player who was part of both World Series championship teams in 1997 and 2003.
Moderator: Dave Van Horne, Ford Frick Award-winning broadcaster who has been the Marlins' primary radio play-by-play announcer since 2001
Perspectivas del Béisbol: Covering Baseball for Hispanic Fans On ESPN Deportes
Ozzie Guillen, the outspoken former major-league shortstop and manager who led the Chicago White Sox to the 2005 World Series championship
Ernesto Jerez, an Emmy Award-winning play-by-play announcer for ESPN Deportes' "Sunday Night Baseball" since 1995
Enrique Rojas, an ESPN Deportes reporter who has covered MLB and the winter leagues for more than 20 years
Moderator: Leonte Landino, the chairman of SABR's Luis Castro/Latin America Chapter who produces all baseball properties on ESPN Deportes and writes for ESPNDeportes.com
César Brioso, a digital producer for USA Today and the author of Havana Hardball: Spring Training, Jackie Robinson, and the Cuban League
Peter C. Bjarkman, who is considered to be one of the foremost authorities on Cuban baseball history; he is the author of Cuba's Baseball Defectors: The Inside Story and A History of Cuban Baseball, 1864-2006
Adrian Burgos Jr., a professor of history at the University of Illinois and the author of Cuban Star: How One Negro League Owner Changed the Face of Baseball and Playing America's Game: Baseball, Latinos, and the Color Line
Moderator: Anthony Salazar, chairman of SABR's Latino Baseball Research Committee and editor of its newsletter, La Prensa del Béisbol Latino
Miguel "Mike" de la Hoz, former infielder who played parts of nine MLB seasons from 1960-69
Leo Posada, outfielder for the Kansas City Athletics from 1960-62 and the uncle of Jorge Posada
Jackie Hernandez, a shortstop who helped the Pittsburgh Pirates win the 1971 World Series
Gonzalo "Cholly" Naranjo, who pitched for the Pirates in 1956.
Moderator: Jose Campos
Reynaldo Cruz, Cuban journalist who writes for the newspaper Ahora!, and founder/editor of the Universo Béisbol digital magazine
Jorge Ebro, Miami Marlins beat writer for El Nuevo Herald
Moderator: Chuck Hildebrandt, chair of SABR's Baseball and the Media Committee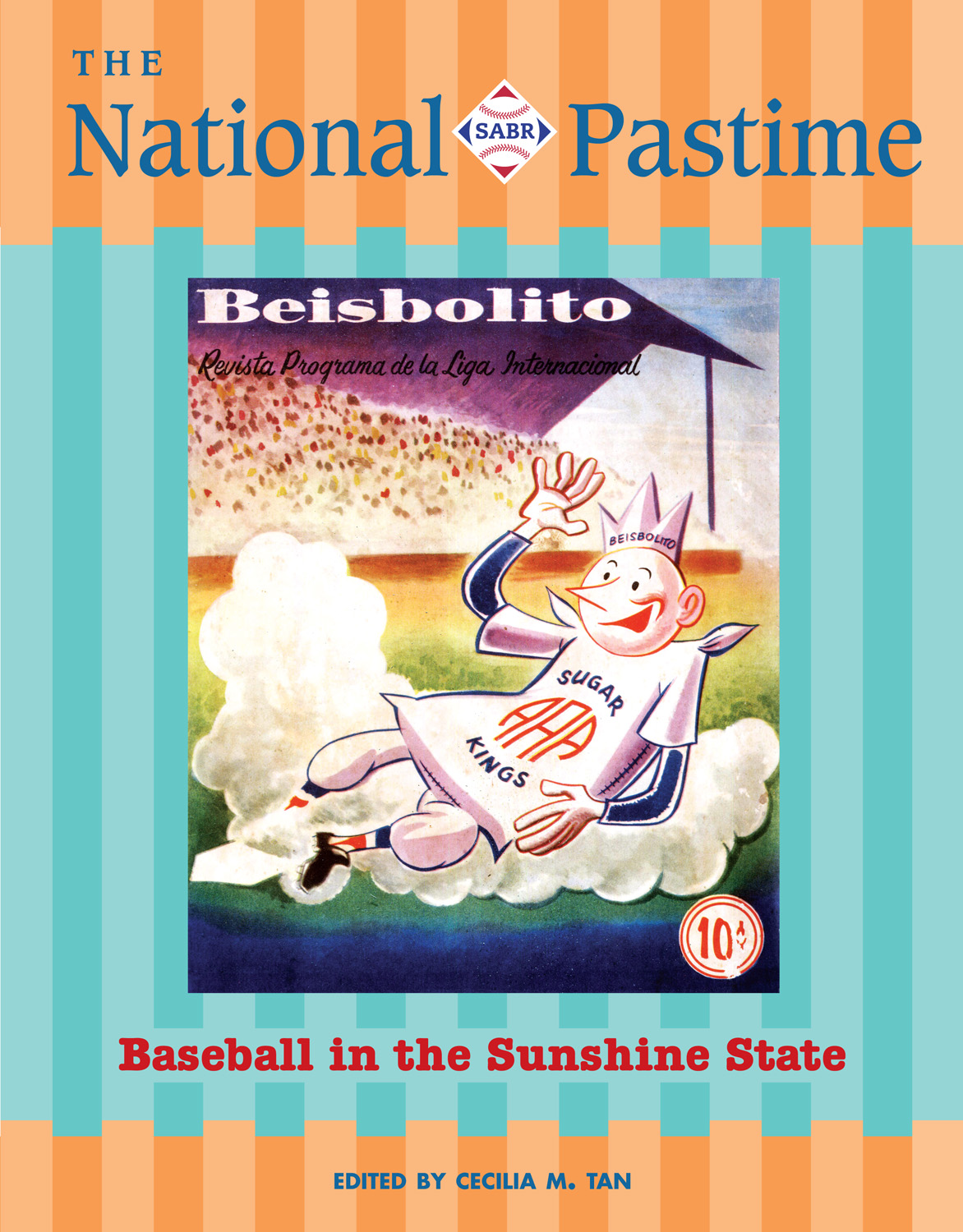 All SABR 46 attendees received a souvenir print edition of The National Pastime, our annual convention journal, focusing on baseball teams, players and events in the Miami area.
All SABR members, whether you attend the convention or not, will receive the e-book edition of The National Pastime in their inboxes this summer.
Click here to read The National Pastime: Baseball in the Sunshine State online.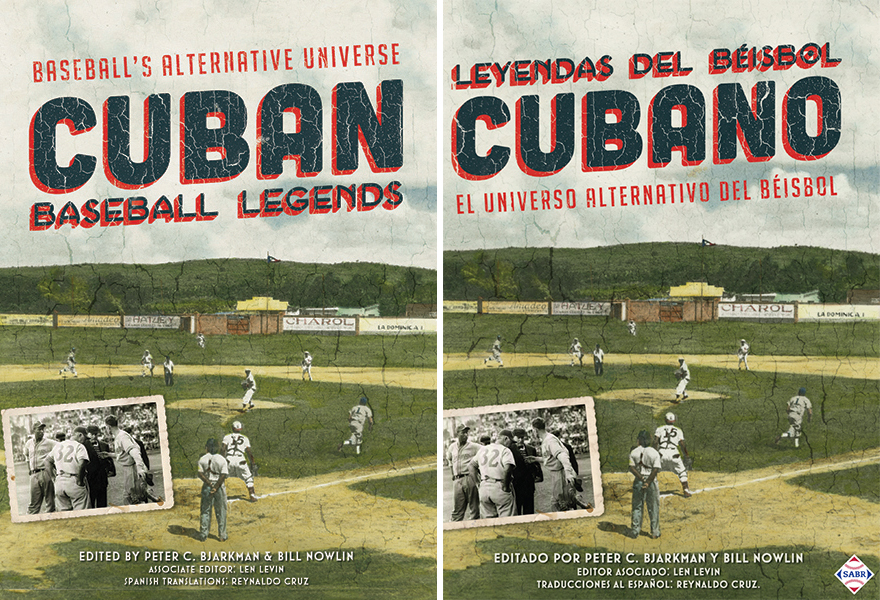 The newest publication from the SABR Digital Library focuses on legendary ballplayers from Cuba's rich baseball history. Cuban Baseball Legends, edited by Peter C. Bjarkman and Bill Nowlin, profiles the memorable figures produced by an island nation where the bat-and-ball sport known as baseball is more than a national pastime — it is the national passion. A Spanish-language edition of the book is also available, a new first for SABR. Click here to learn more or download the e-book. SABR members get a free download of all SABR Digital Library e-books and a 50% discount off the paperback edition.
---
Related links: