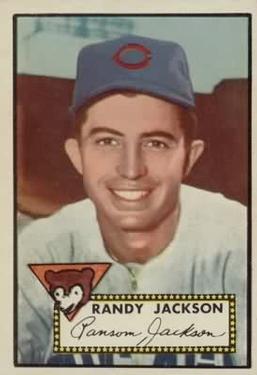 April 17, 1954: Cubs thump Cardinals in NL's longest 9-inning game
---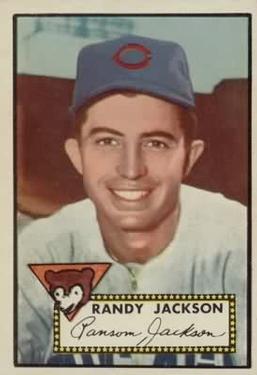 Near the end of March 1954, Stan Hack was suddenly named to become the new manager of the Chicago Cubs.1 Phil Cavarretta had abruptly resigned after refusing a reorganization shuffle to guide Hack's minor-league team at Triple-A Los Angeles (PCL).2 The Cubs had finished in the second division since 1947, and several unfavorable comments Cavarretta made to team owner Phil Wrigley regarding the club's '54 season outlook accelerated Hack to an unexpected promotion.3 Hack was confident that he was ready to handle the position, saying, "I will give the job everything I have."4
On April 13, Hack had a successful regular-season debut when Chicago pasted the St. Louis Cardinals, 13-4, at Busch Stadium. Two days later, during a rainy home opener, the opposite result transpired as the Cubs were blasted, 11-5, by the Cincinnati Redlegs. The Cardinals came into Wrigley Field on Saturday, April 17, for the opener of a three-game series.5 St. Louis's manager, Eddie Stanky, a former Cub, remained puzzled about his club's 0-2 record. Comparing his team's results to the 0-3 White Sox, Stanky recalled from exhibition play, "While we were traveling with the White Sox both Paul Richards and I thought our clubs were in pretty good shape. So what happens? Both of us get 'schneidered'!"6
Stanky selected seven-year veteran right-hander Gerry Staley, 18-9 in 1953, to start. The 33-year-old Staley possessed an effective sinkerball7 and a 19-7 record against the Cubs. Hack tabbed righty Johnny Klippstein, who had split mound duties between starting and bullpen relief as he began his fifth campaign in Chicago. Klippstein, 26, was a hard thrower, though control issues limited his ability to complete games.8 He was 3-4 in his career against the Cardinals.
After reminding the 14,609 in attendance to have their pencils and scorecards ready, public-address announcer Pat Pieper delivered the lineups.9 The plate umpire was Lon Warneke, who had pitched for both the Cubs and the Cardinals from 1930 to 1945. Warneke was beginning his fifth year as a full-time senior circuit arbiter. Fair and warmer weather with a high of 65 was in the forecast,10 but the atmosphere would be unstable enough to produce gusty winds from the northwest.
Klippstein escaped a jam in the first, getting Tom Alston to fly out to deep center with the bases loaded. Just days before, Alston had become the first African-American to play for the Cardinals. Staley's first inning proved to be a harbinger of things to come when rookie Bob Talbot popped a bunt single that third baseman Ray Jablonski could not corral. Dee Fondy grounded to Red Schoendienst, but Talbot beat the ill-advised force attempt at second. After Ralph Kiner walked, two runs scored when Hank Sauer lofted a short fly to center that dropped safely due to a wind-aided misjudgment by rookie Wally Moon.11 Jablonski booted a groundball by Randy Jackson to load the bases before Staley fanned Ernie Banks, and Gene Baker bounced into a 5-4-3 double play.
Chicago's two-run lead was shunted aside as the Cardinals plated five in the top of the second. Sal Yvars singled, and a trio of walks by Klippstein plus a sacrifice made the score 2-1. With the bases filled again, Hack summoned Hal Jeffcoat, and Schoendienst welcomed the outfielder-turned-pitcher12 with a two-run single to put St. Louis in front, 3-2. Stan Musial hit a pop foul that catcher Joe Garagiola caught, but when the catcher staggered afterward Schoendienst went for second. Garagiola's peg to Baker was not in time, and Moon was sent plateward by Stanky. Baker's return throw forged a "madhouse at home" as Garagiola, Jeffcoat, and Moon converged at the plate. Nudging Jeffcoat out of the way, Garagiola could not hang onto the relay and fell backward as Moon sidestepped the catcher to score.13 Jablonski singled home Schoendienst to make the score 5-2.
The Cubs' Garagiola doubled to open the bottom half and scored after Moon misplayed Jeffcoat's wind-blown fly into a double. Moon had homered in his first major-league at bat four days before, but that seemed like a distant memory right now. Stanky, seeing how uncomfortable the rookie was tracking the baseball, switched left fielder Rip Repulski to center and center fielder Moon to left. Jeffcoat, after advancing to third on a grounder, scored on Fondy's fly ball that Moon caught without issues to reduce the Chicago deficit to 5-4.
Yvars doubled to lead off the third inning and was at third base with one away when the veteran backstop noticed that Jeffcoat was not paying attention to him. With Staley batting, the veteran catcher took off for home. Garagiola reached for Jeffcoat's high throw, and dropped his left leg to block the plate. Yvars dove head-first, pulled his right hand back from the tag, and swiped his left across the dish. Warneke signaled safe and, despite a nose-to-nose argument with Garagiola, his call stood.14 Although Yvars banged his neck against Garagiola's shin guard,15 the action netted his first-ever stolen base to increase the Cardinals' advantage to 6-4.
Jackson bombed a home run onto Waveland Avenue to begin the bottom of the third. The blast was followed by a walk to Banks and double by Baker. Staley was removed for right-hander Hal White, who was greeted with a two-run single by Garagiola. Jeffcoat then whacked a two-run homer into the left-field bleachers to give the Cubs a 9-6 lead. Left-hander Royce Lint came out of the bullpen and got an inning-ending double play.
Jeffcoat steadied a bit in the fourth, and the Cubs added three against Lint on two singles, another error by Jablonski, and a wild pitch. With Chicago's lead now 12-6, the Cardinals jumped on Jeffcoat for four fifth-inning tallies on a solo home run by Yvars and a three-run shot by Repulski to shrink their shortfall to 12-10. First-year right-hander Jim Brosnan took over for Jeffcoat, and gave up a double plus a walk, but escaped with no additional damage.
The Cubs went to work in their fifth to widen the spread between the two squads. In 58 minutes,16 Chicago sent 16 batters to the plate; they parlayed six singles, a double, six walks, and two St. Louis errors into 10 additional runs. The Cardinals' collapse carnage came courtesy of right-hander Mel Wright, southpaw Al Brazle, and righty Cot Deal, each of whom pitched an ineffective third of an inning. Wright and Brazle gave up five and four earned runs, respectively. Now the center-field scoreboard displayed a "football-like" halftime representation of Cubs 22, Cardinals 10, with four innings yet to play.
Brosnan and Deal closed out the remainder of the contest in anticlimactic fashion. Deal allowed an RBI double by Clyde McCullough in the seventh to push the Cubs' spread to 23-10. Brosnan gave up Alston's first major-league home run leading off the eighth, and a pair of inconsequential St. Louis tallies in the ninth to modify the scoreboard to 23-13. Deal also pulled off what none of the other eight hurlers accomplished during the game by retiring the side in order in the bottom of the eighth. The Chicago-born Jablonski struggled mightily for St. Louis, committing three errors, striking out twice, and rapping into a game-ending around-the-horn double play.17
The line score showed the Cubs with 23 runs, 20 hits, and one error while St. Louis mustered 13 runs, 15 hits, and 5 errors. Each team stranded 10 runners. Pitching statistics resembled a "bad accident" with 33 of the 36 runs scored applicable to ERA numbers. Nine pitchers combined for 21 walks (12 by St. Louis), and there were just five strikeouts, all logged by the two pitchers of record, Brosnan and Staley.
After three games, the Cubs were hitting a robust .388 (47-for-121), with Jackson's batting mark at .667 (10-for-15). Neither team set a record for runs scored or allowed. On August 25, 1922, the Cubs had pummeled the Philadelphia Phillies, 26-23, at Cubs Park. The Cardinals were totally embarrassed at Sportsman's Park, 24-6, by the Pittsburgh Pirates on June 22, 1925.18
The chaotic winds endured at Wrigley Field were strong enough to bend both foul-line flagpoles.19 The game took 3:43 to play, an NL nine-inning record, exceeding by five minutes the first game of a doubleheader between the Brooklyn Dodgers and New York Giants on September 6, 1952, at the Polo Grounds.20 Chicago first sacker Fondy, who retained the ball he squeezed for the final putout, said he would consider selling the sphere to the highest bidder.21
Hack refused a rubdown offer from Cubs trainer Al Scheuneman, who thought the skipper might be tired with waving in all of the runs. "That would be fun every day," said Hack.22 After all baseball results for this date were in, the Cardinals remained the only team in the majors without a victory.
This article appears in "Wrigley Field: The Friendly Confines at Clark and Addison" (SABR, 2019), edited by Gregory H. Wolf. To read more stories from this book online, click here.
Sources
In addition to the sources cited in the Notes, the author also accessed Retrosheet.org, Baseball-Reference.com, Newspapers.com, SABR.org/bioproj, and The Sporting News archive via Paper of Record.
https://www.baseball-reference.com/boxes/CHN/CHN195404170.shtml
http://www.retrosheet.org/boxesetc/1954/B04170CHN1954.htm
Notes
1 "Cubs Fire Cavarretta; Name Hack Pilot," Chicago Tribune, March 30, 1954: 33.
2 Edward Prell, "Cavarretta Turns Down Offer to Manage Los Angeles Club," Chicago Tribune, March 30, 1954: 33.
3 Lawrence Baldassaro, "Phil Cavarretta," SABR Baseball Biography Project (https://sabr.org/bioproj/person/d7db5ae3).
4 Seymour Korman, "Hack Happy Over Return to Chicago," Chicago Tribune, March 30, 1954: 33.
5 "Cubs, Cards Hope to Keep 'Eggs' Rolling for Easter," Chicago Tribune, April 18, 1954: 56.
6 Prell, "Jeffcoat May Get 1st Cubs Start Soon," Chicago Tribune, April 17, 1954: 17.
7 Jim Sargent, "Gerry Staley," SABR Baseball Biography Project (https://sabr.org/bioproj/person/ea19c639).
8 Gregory H. Wolf, "Johnny Klippstein," SABR Baseball Biography Project (https://sabr.org /bioproj/person/f6ecad17).
9 Baseball Reference Bullpen, Pat Pieper (https://baseball-reference.com/bullpen/Pat_Pieper).
10 "Cloudy and Cooler Weather Forecast for Easter Parade," Chicago Tribune, April 17, 1954: 2.
11 Bob Broeg, "Cubs Score 2, 2, 5, 3, Then 10 and Bury Cards, 23-13," St. Louis Post-Dispatch, April 18, 1954: 67.
12 Andrew Sharp, "Hal Jeffcoat," SABR Baseball Biography Project (https://sabr.org/bioproj/person/1ba121fd).
13 Photo Caption, "Moon, a Rising Star," Chicago Tribune, April 18, 1954: 53.
14 Photo Caption, "Sal Fools Hal as Catchers Collide," Chicago Tribune, April 18, 1954: 56.
15 Broeg, "Cubs, Cards Set N.L. Mark – But It Was Long Struggle," The Sporting News, April 28, 1954: 9.
16 Ibid.
17 Broeg, "Cubs Score 2, 2, 5, 3, Then 10."
18 Ibid.
19 "Cubs, Cards Hope."
20 Broeg, "Cubs Score 2, 2, 5"; the National League record for the longest nine-inning game is now 4 hours 30 minutes, set by Arizona and Colorado on June 24, 2016, at Coors Field in Denver. The major-league record is 4 hours 45 minutes, set by the New York Yankees and Boston Red Sox on August 18, 2006, at Boston's Fenway Park.
21 "Cubs, Cards Hope."
22 Ibid.
Additional Stats
Chicago Cubs 23
St. Louis Cardinals 13
---
Wrigley Field
Chicago, IL
Box Score + PBP:
Corrections? Additions?
If you can help us improve this game story, contact us.
Tags
https://sabr.org/sites/default/files/JacksonRandy.jpg
600
800
admin
/wp-content/uploads/2020/02/sabr_logo.png
admin
2019-12-03 12:54:57
2020-04-17 10:22:23
April 17, 1954: Cubs thump Cardinals in NL's longest 9-inning game