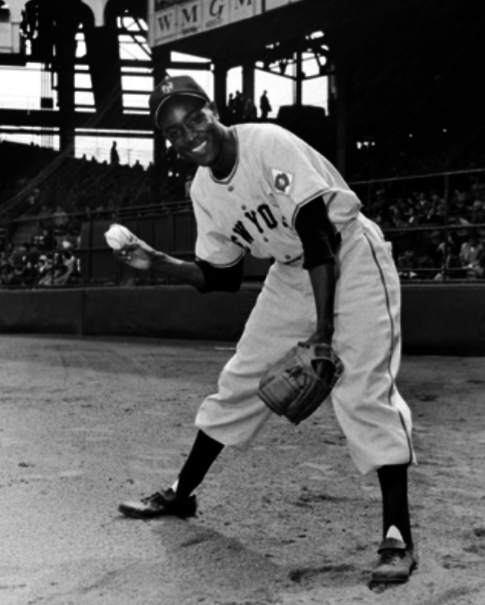 August 18, 1946: Artie Wilson turns in a star performance in Negro Leagues East-West Classic
---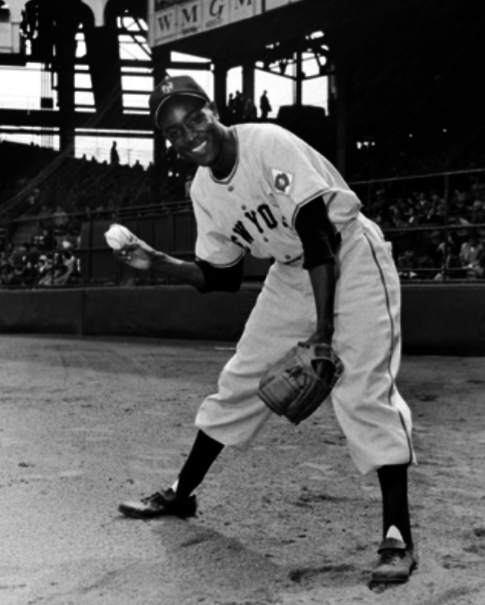 After the East defeated the West, 6-3, in Washington, D.C., on August 15, the two All-Star squads went west to Chicago for the annual game that had originated in 1933 and had been played at Comiskey Park every season since then.1 The Pittsburgh Courier's Wendell Smith reported that, since its inception, "spectators have paid out $383,000 and 434,000 have witnessed the classics" and asserted, "No other sports event attracts such a crowd. Not even a Joe Louis fight has more magnetism than the East-West Game."2 The 1946 contest followed suit with expectations that "the 'dream game' will attract a throng of at least 35,000 fans … from all over the United States … to watch the 'million dollar gems' of Negro baseball tangle in the biggest and most spectacular game of the season."3
The West held a 7-to-6 edge in the previous classics, and a crowd of 45,474 packed the ballpark to see if the East team could even the ledger.4 After winning the first of two All-Star Games in 1946 and "[w]ith an announced starting lineup of hitters averaging close to .333 in Negro National league completion, the East rules [as] the favorite. … The presence of the 'home run twins of Negro baseball' — Catcher Josh Gibson and First Baseman Buck Leonard of the Homestead Grays — apparently gives the East the offensive edge."5 Once anticipation gave way to action, Birmingham Black Barons shortstop Artie Wilson turned in a star performance that helped lead the West to its fourth consecutive triumph over the East at Comiskey Park.
Philadelphia Stars pitcher Barney Brown started for the East and, just as he had done on August 15, hurled three scoreless innings. The difference between this game and the first clash in D.C., however, was that the West's Felix Evans accomplished what his Memphis Red Sox teammate Dan Bankhead had been unable to do in Washington, match Brown zero for zero.
This time Bankhead took the mound in the fourth inning and had better success as he kept the East off the scoreboard for an additional three frames. Meanwhile, the West batters broke through against Baltimore's Bill Byrd, beginning in the bottom of the fourth inning. Byrd's troubles began when, after retiring leadoff hitter Sam Jethroe of the Cleveland Buckeyes, he walked Birmingham's Lorenzo "Piper" Davis. Cleveland's Willie Grace knocked a base hit to right field that Philadelphia's Gene Benson bobbled for an error that allowed Davis to advance to third and Grace to second. Benson's error was uncharacteristic for someone considered to be "a truly great defensive outfielder."6 A sacrifice bunt by Memphis's Alec Radcliffe enabled Davis to score the game's first run, and then fellow Red Sox Cowan "Bubba" Hyde singled to drive in Grace for a 2-0 West lead.
In the bottom of the fifth, the West added two more runs against Byrd. Wilson singled to lead off the inning and advanced to second on a sacrifice by Cleveland's Archie Ware. Jethroe reached first safely when he hit a grounder that New York Cubans shortstop Silvio Garcia misplayed for an error. The lead grew when the "West worked that double steal like a clock. Sammy Jethroe broke for second and stopped halfway down the line. Gibson threw to Garcia at second and Wilson came charging home from third. Garcia tried to peg him out, but Art slid in safely and Jethroe took second."7 Davis followed with a single to center that scored Jethroe to double the West's lead to 4-0. Baltimore Elite Giants lefty Jonas Gaines relieved Byrd at this point and retired the side.
The East, which had tallied six runs at Griffith Stadium, managed only one run at Comiskey. The score came against Johnny "Nature Boy" Williams of the Indianapolis Clowns in the top of the eighth inning. Williams hit the leadoff batter, Philadelphia's Murray Watkins, and then surrendered a single to the Cubans' Pat Scantlebury, who was pinch-hinting for Gaines, with Watkins advancing to third on the play. Baltimore's Tom Butts ran for Scantlebury but was erased on a fielder's choice by his Elite Giants teammate Henry Kimbro as Watkins had to hold at third. Newark's Larry Doby flied out to left field, which allowed Watkins to score, but Hyde, the left fielder, got the third out by gunning down Kimbro attempting to advance to second base.
While Wilson's steal of home highlighted the game, the West took the rematch 4-1 because "Chin Evans and Dan Bankhead, both of the Memphis Red Sox, and John Williams of the Indianapolis Clowns, subdued the eastern stars of the Negro National League with four hits."8 Bankhead "got the win for the West with three scoreless innings. He finished the year with a 7-3 record that far outshone his team's 24-36 mark."9 Williams got the save for his three innings of one-run ball.
In a game that featured no extra-base hits, Gibson and Leonard had but one single and one walk between them in eight plate appearances. Leonard's was "a corking blow to right center [but he was] out trying to stretch it into a two-base hit. With none out, fans believed Buck should have been stopped at first."10
Two of the four hits registered by the East team belonged to Doby and Monte Irvin of the Newark Eagles, who each singled once. Their Newark teammate Leon Day closed the game for the East, giving up one hit and fanning a batter in his lone inning of work.     
The West had used just 11 players — eight fielders and three pitchers.  Although a newspaper report places pitcher Gentry Jessup, third baseman Clyde Nelson, and manager Jim Taylor (who served as a coach) of the Chicago American Giants on the West squad,11 neither Jessup nor Nelson played in front of their hometown fans.
The two 1946 All-Star Games had settled nothing. Both the East and the West had won one game, with each squad scoring seven runs. A rubber match did not take place that year, but a third All-Star game did occur. This contest split the West into North and South teams, and this time Jessup not only played, but starred as he "pitched and batted the North Negro All-Stars to an 8 to 2 victory over the South All-Stars at Comiskey Park on September 22. He drove in four runs with two singles and restricted the losers to five hits. The North team was selected from the Chicago American Giants and Cleveland Buckeyes, with the South being chosen from the Memphis Red Sox and Birmingham Black Barons."12
Sources
The play-by-play recap contained here was reconstructed primarily from the game account found in the following article:
Segreti, James. "West Defeats East All-Star Negro Nine, 4-1: Gains 8th Victory Before 45,474," Chicago Tribune, August 19, 1946: 27.
Notes
1 In some seasons, two East-West Games were played — such was the case in 1946, with the first game having been played at Griffith Stadium — but the true showcase game was always the one held in the West at Comiskey Park.
2 Wendell Smith, "The Sports Beat," Pittsburgh Courier, August 17, 1946: 16.
3 "Rosters Set for 'Dream Games' in D.C. and Chicago: East-West Classic in Chicago on August 18," Pittsburgh Courier, August 10, 1946: 16.
4 The record for the East-West Games given here is for the games played at Comiskey Park games; the August 15, 1946, game played at Griffith Stadium is not included in this tally.
5 "Negro All-Star Nines Assemble for 14th Game," Chicago Tribune, August 17, 1946: 17.
6 Mark Chiarello and Jack Morelli, Heroes of the Negro Leagues (New York: Abrams, 2007), 124.
7 Wendell Smith, "The Sports Beat: Dream Game Star Dust …" Pittsburgh Courier, August 24, 1946, as reprinted in Larry Lester, Black Baseball's National Showcase: The East-West All-Star Game, 1933-1953 (Lincoln: University of Nebraska Press, 2001), 277.
8 "Negro West Stars Win," The Sporting News, August 28, 1946: 32.
9 Rory Costello, "Dan Bankhead," sabr.org/bioproj/person/62db6502 (accessed July 14, 2015). An online source lists Bankhead's 1946 record at 5-3. baseball-reference.com/nlb/player.cgi?id=bankhe001dan.
(accessed July 16, 2015).
10 Fay Young, "Ace West Hurlers Beat East, 4-1," Chicago Defender, August 24, 1946, as reprinted in Larry Lester, Black Baseball's National Showcase, 275.
11 "Name West Nine for 14th Negro All-Star Game," Chicago Tribune, August 11, 1946: A5. A follow-up article asserted, "Gentry Jessup, right handed pitching star of the Chicago American Giants, who starred in the East-West game the last two years, has been named as the West's starter on the mound. …" "East vs. West Today in 14th Negro Game," Chicago Tribune, August 18, 1946: A2.
12 "Negro North All-Stars Win," The Sporting News, October 2, 1946: 33.
Additional Stats
West All-Stars 4
East All-Stars 1
---
Comiskey Park
Chicago, IL
Box Score + PBP:
Corrections? Additions?
If you can help us improve this game story, contact us.
Tags
https://sabr.org/sites/default/files/WilsonArtie.png
600
800
admin
/wp-content/uploads/2020/02/sabr_logo.png
admin
2020-10-10 12:24:38
2021-07-14 22:45:38
August 18, 1946: Artie Wilson turns in a star performance in Negro Leagues East-West Classic