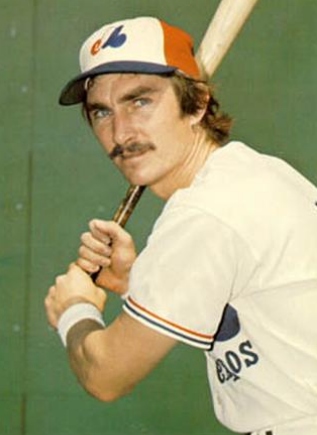 July 20, 1978: Expos' Chris Speier hits for the cycle
---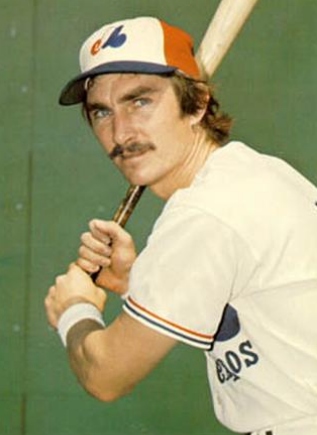 Conspiracy theorists love coincidences. They point out that John F. Kennedy's secretary's name was Lincoln and Lincoln's secretary's name was Kennedy and somehow see that as connecting two presidential assassinations that occurred almost 100 years apart.
What, then, to make of the fact that Tim Foli, the first Expo to hit for the cycle, was traded to the San Francisco Giants in 1977 for Chris Speier, the second Expo to perform the same feat? Foli did it the year before Elvis supposedly died, Speier the year after. Hmmm.
Speier's cycle came after a clubhouse dispute with Expos general manager Charlie Fox, who — here's another coincidence — was his manager in San Francisco and who had engineered the trade that brought him to Montreal. Fox was angry with Speier over his recent prolonged spell of poor hitting that saw his batting average drop from .277 on June 20 to .243 at game time. Expos player representative Steve Rogers got involved because he didn't like the way Fox was talking to Speier. The exchange between Fox and Rogers escalated from a discussion to a profanity-filled argument to an exchange of blows. Fox got Rogers with a good one on the chin.
"I thought that at a certain point the conversation [between Fox and Speier] was becoming very heated," said Rogers. "I think that type of thing is detrimental to a clubhouse atmosphere."1
"He had no business interfering when I'm talking with one of my players," said Fox.2
Maybe Fox should have berated Speier before every game because the tongue-lashing led to a 4-for-4 night with six RBIs and a run scored.
Old reliable Woodie Fryman, whom the Expos had reacquired from the Chicago Cubs on June 9, started for the Expos against journeyman Braves pitcher Jamie Easterly.3 After a scoreless first, Fryman faced left fielder Jeff Burroughs, third baseman Bob Horner, and first baseman Dale Murphy, the meat of the Braves lineup, in the second. The three sluggers would tie for the team lead in home runs at the end of the season with 23 apiece, but they had very little to do with the only Braves rally of this game. Burroughs struck out to start the inning and Horner followed that with a groundout to short. Murphy did a little better than his fellow sluggers, getting on base with a single, then moving to second on another single by second baseman Glenn Hubbard. Fryman walked catcher Joe Nolan to load the bases with Easterly coming up. That tactic didn't work – he walked the opposing pitcher with the bases loaded to bring Murphy in from third. Shortstop Jerry Royster drove in two more runs with the third single of the frame. The Braves led 3-0.
Speier brought the Expos within a run in the bottom of the second. With one out, Warren Cromartie walked and advanced to second on a single by Gary Carter. Speier followed with a triple–perhaps the most difficult of the hits needed for a cycle–that drove in two runs. The score stood 3-2 Atlanta after two.
The next few innings were scoreless, but Speier hit a single in the fourth to continue his perfect night at the plate. He put the Expos ahead to stay in the sixth, belting a three-run homer off after third baseman Larry Parrish singled and Easterly hit Cromartie with a pitch.
When you give up a triple and a home run to a player who had only three triples and five homers all season, the evidence indicates that you're having a bad night on the mound, which Easterly clearly was. With the score Speier 5, Atlanta 3 after six frames, Braves manager Bobby Cox decided that Easterly would not be prevailing, so he brought left-hander Mickey Mahler in to pitch the seventh. Expos center fielder Andre Dawson was tired of Speier having all the fun, so he took things into his own hands–and feet. He walked, stole second, reached third on a wild pitch by Mahler, and scored on a balk to make the score 6-3 Expos.
Speier, though, wasn't finished. Carter led off the eighth with a walk and raced home on the double that completed Speier's cycle. In the ninth, the Braves' Hubbard led off with a single and moved to second on a walk to pinch-hitter Bob Beale. Fryman gave way to Mike Garman, who earned the save. Final score: Expos 7, Braves 3.
In the clubhouse after the game, Speier's locker was the magnet for the media, who not only wanted to ask about the cycle, but about the spat with Fox as well. He didn't want to talk about the ruckus, and he didn't seem overly impressed with his achievement, either.4
"I had no idea what I had done, not even after I did it," he said. "It was only when I went back out to the infield when I thought about my at-bat."5
Years later Speier provided more details on the confrontation with Fox to journalist Alain Usereau:
"There was probably a lot of frustration. I remember Charlie coming in. You have to know Charlie Fox, very old-school guy, he talks, screams and raves. That's how Charlie was and he came down. At that time I wasn't doing very well, and he came down to the clubhouse, telling me to step it up a little bit. I got a little upset about it. That was Charlie."6
Fox's fight with Rogers seemed to have a detrimental effect on the team. The Expos embarked on a seven-game losing streak, and what was supposed to be a promising season proved to be a disappointment. Fox was fired after the season ended.
This article appeared in "Au jeu/Play Ball: The 50 Greatest Games in the History of the Montreal Expos" (SABR, 2016), edited by Norm King. To read more articles from this book, click here.
Sources
In addition to the sources listed in the notes, the author also consulted:
Baseball-reference.com.
Pittsburgh Press
In addition to the sources mentioned in the Notes, box scores for this game can be found on baseball-reference.com, and retrosheet.org at:
http://www.baseball-reference.com/boxes/MON/MON197807200.shtml
http://www.retrosheet.org/boxesetc/1978/B07200MON1978.htm
Notes
Additional Stats
Montreal Expos 7
Atlanta Braves 3
---
Olympic Stadium
Montreal, QC
Box Score + PBP:
Corrections? Additions?
If you can help us improve this game story, contact us.
Tags
https://sabr.org/sites/default/files/Speier-Chris.png
600
800
admin
/wp-content/uploads/2020/02/sabr_logo.png
admin
2017-09-12 16:03:26
2020-04-17 10:25:44
July 20, 1978: Expos' Chris Speier hits for the cycle