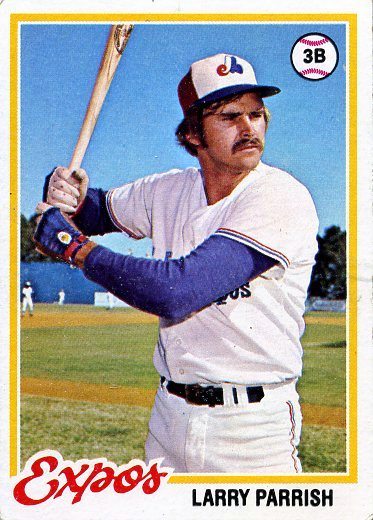 ---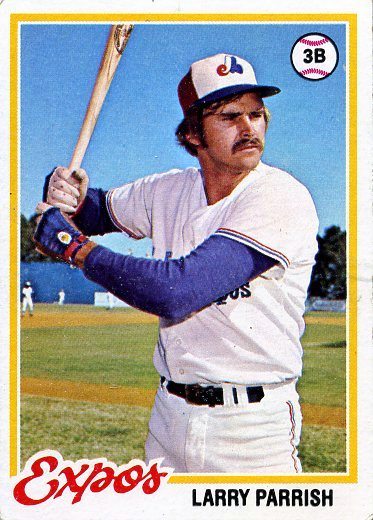 The 1978 Montreal Expos were hoping to finish above .500 and had assembled a cast of hitters that included future Hall of Famers Andre Dawson, Gary Carter, and Tony Perez. Ross Grimsley and Steve Rogers headed their pitching staff, and manager Dick Williams was in his second year at the helm. As late as May 17 they were in first place and then somebody pressed the down button on the elevator. As July came to a close, the Expos were in fourth place in the six-team East Division of the National League. After a 9-6 loss at Atlanta on July 29, their record stood at 48-57 and they were 9½ games out of first place. The Braves, at 48-54, were in fifth place in the NL West, 12½ games out of first.
When the sun came up on Sunday, July 30, the Expos hadn't a clue as to how this day would eclipse anything that had come before, or since. Williams handed the ball to Woodie Fryman. The 38-year-old brought a 5-7 record into the contest and his mound opponent was the Braves' Tommy Boggs. During his three years in the big leagues, Boggs had amassed a record of 3-15 with an ERA of 4.44. However, in his most recent start, on July 25, he had recorded the first shutout of his career, blanking the Philadelphia Phillies 4-0, striking out seven batters.
Fryman, who had come over from the Chicago Cubs in June for his second stint with the Expos, was staked to a one-run lead in the top of the second inning. Larry Parrish, en route to a 4-for-6 performance, opened the frame with a double and scored on a single by Gary Carter. The bleeding was stopped momentarily when right fielder Gary Matthews gunned down Warren Cromartie at the plate later in the inning.
In the top of the third, the Expos removed any doubt about the game's outcome with four homers as they took a 9-0 lead. Andre Dawson started the barrage with a leadoff homer and after the Expos had put Ellis Valentine on third and Tony Perez on first, Parrish came up for the second time in as many innings and clouted a three-run shot to knock out Boggs. On came Craig Skok and by the time he had escaped the minefield, Dave Cash had also banged a three-run homer and Andre Dawson had hit his second solo shot of the inning.
Meanwhile, Fryman was sailing along. Through three innings, he had kept the Braves scoreless on two hits. Parrish was the leadoff hitter for the Expos in inning four and he banged his second homer of the game to stretch the lead to 10-0. Skok escaped further damage in the inning. With the Braves hopelessly behind, manager Bobby Cox decided to send Skok out for another inning in the fifth. Skok did not exactly justify his manager's faith in his ability to avoid further damage. After two quick outs he allowed a single to Ellis Valentine and up stepped 37-year-old Tony Perez. The former Reds slugger, who was in his second year with the Expos, belted a Skok pitch out of the park to extend the Expos' lead to 12-0. Up stepped Parrish. In his fourth trip to the plate in as many innings, he belted his third consecutive homer and the Expos were up 13-0. Around the time the ball landed, Skok had a visitor. Bobby Cox had seen enough and handed the ball to Mickey Mahler. Few of the announced 10,834 fans in attendance were still around at that point, and Skok's line was horrific: 2⅔ innings, nine hits, eight runs, and five homers. His ERA had ballooned from 2.45 to 4.29.
Once the Expos had completed their turn at bat, Williams decided to give some of his players a rest and Perez, Cash, Cromartie, and Valentine were replaced by Tom Hutton, Stan Papi, Del Unser, and Sam Mejias.
The Braves continued to come up empty against Fryman, and the Expos, showing no mercy, victimized Mahler as they had done his predecessors. Chris Speier homered with Carter on board and Dawson contributed an RBI single as the Expos tallied three in the sixth inning to go up 16-0. Speier, who went 2-for-3 in the game, was given the rest of the afternoon off. With two outs, Parrish stepped up to the plate. Could he join the exclusive group of players who had hit four homers in a game? "Yes, I was going for number four," he said after the game. "When you're that far ahead, you can start thinking about personal records. And I was trying real hard for number four. I was trying so hard, I struck out twice on breaking balls."1 He struck out in the sixth and eighth innings, and both time was the last out in the inning.
Pepe Frias replaced Speier and he was not about to miss out on the fun — never mind the score. In the top of the seventh inning, Gary Carter doubled for his third hit of the game and Frias drove him home with a single.
Cox was not about to use any more pitchers than necessary, and Mahler wasin for the duration. Miracle of miracles, the Expos did not score in the eighth inning. Mahler recorded the third out when he struck out Parrish for the second time, but Larry had already had a great game with a double and three homers.
Were there any hits left in those Expos bats? They had scored 17 runs on 24 hits through eight innings, but not everyone had been able to make a contribution. Also, as Parrish noted, "We were aware that we had tied the major-league record when we got the eighth home run, and we all were trying for the record."2 So it was that Del Unser, who entered the game in the sixth inning, led off the top of the ninth with a single. Gary Carter followed with his second double, and fourth hit of the game.
After a fly ball by Frias scored Unser, Fryman, who was no slouch with the bat, stepped to the plate. In his first 12 seasons, he batted .142 with four doubles and two homers. He had a single and a sacrifice bunt in his first five plate appearances in this game. Chances were he would not be bunting this time around. Swinging away, he just missed a homer, doubling off Mahler for the Expos' team record 28th hit and sending Carter home with Montreal's 19th and last run. After the game, manager Williams noted, "I thought the one Woodie Fryman hit was out."3
Fryman's mound work was not quite finished. He allowed his seventh and final hit after two groundouts, and when Hutton fielded a grounder by the Braves' Joe Nolan and stepped on first base for the final out, the Expos had the most lopsided victory in their history. Williams spoke highly of Fryman's effort: "You don't figure in that kind of heat and humidity for anybody to go too long, and then to throw the shutout besides and go the full distance, it's truly amazing."4
In addition to tying the major-league record with eight homers, the Expos' 58 total bases set a National League record. Their four home runs in the third inning set a team record.
Andre Dawson, who was the 20th major-leaguer to hit two homers in the same inning, was inducted into the Hall of Fame in 2010. Tony Perez, whose fifth-inning homer was the 305th of his career, went on to play a total of 23 seasons, was named to seven All-Star teams, batted in over 100 runs seven times, and was elected to the Hall of Fame in 2000.
On May 29, 1977, Larry Parrish had become the second Expos player to have three homers in a game, the third to have five hits in a game, and the first to score five runs in a game. In his second three-homer game with the Expos, on July 30, 1978, he set a team record with 14 total bases in four consecutive at-bats. The 24-year-old Parrish would go on to play for 15 major-league seasons and hit 256 homers. He would hit three homers in a game twice more during his career.
This article appeared in "Au jeu/Play Ball: The 50 Greatest Games in the History of the Montreal Expos" (SABR, 2016), edited by Norm King. To read more articles from this book, click here.
Sources
In addition to the sources listed in the notes, the author consulted Baseball-Reference.com.
Box scores for this game can be seen on baseball-reference.com, and retrosheet.org at:
http://www.baseball-reference.com/boxes/ATL/ATL197807300.shtml
http://www.retrosheet.org/boxesetc/1978/B07300ATL1978.htm
Notes
Additional Stats
Montreal Expos 19
Atlanta Braves 0
---
Atlanta-Fulton County Stadium
Atlanta, GA
Box Score + PBP:
Corrections? Additions?
If you can help us improve this game story, contact us.
Tags
http://sabr.org/sites/default/files/images/ParrishLarry.jpg
600
800
admin
/wp-content/uploads/2020/02/sabr_logo.png
admin
2017-09-12 15:52:06
2020-04-17 10:25:44
July 30, 1978: Expos visit the Launching Pad, score 19 runs in record-setting day