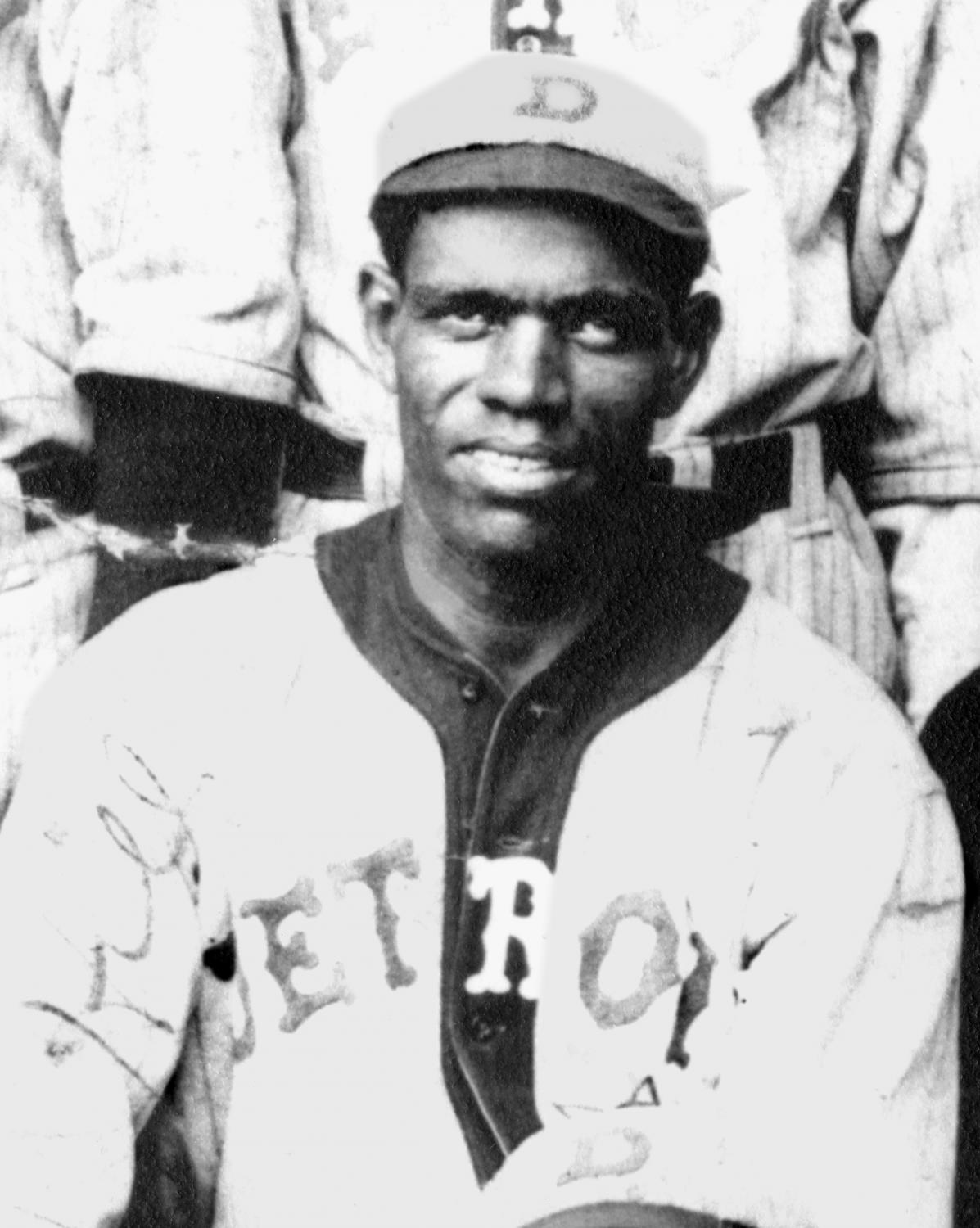 July 9, 1921: Columbus Buckeyes surprise first-place Detroit Stars with comeback win
---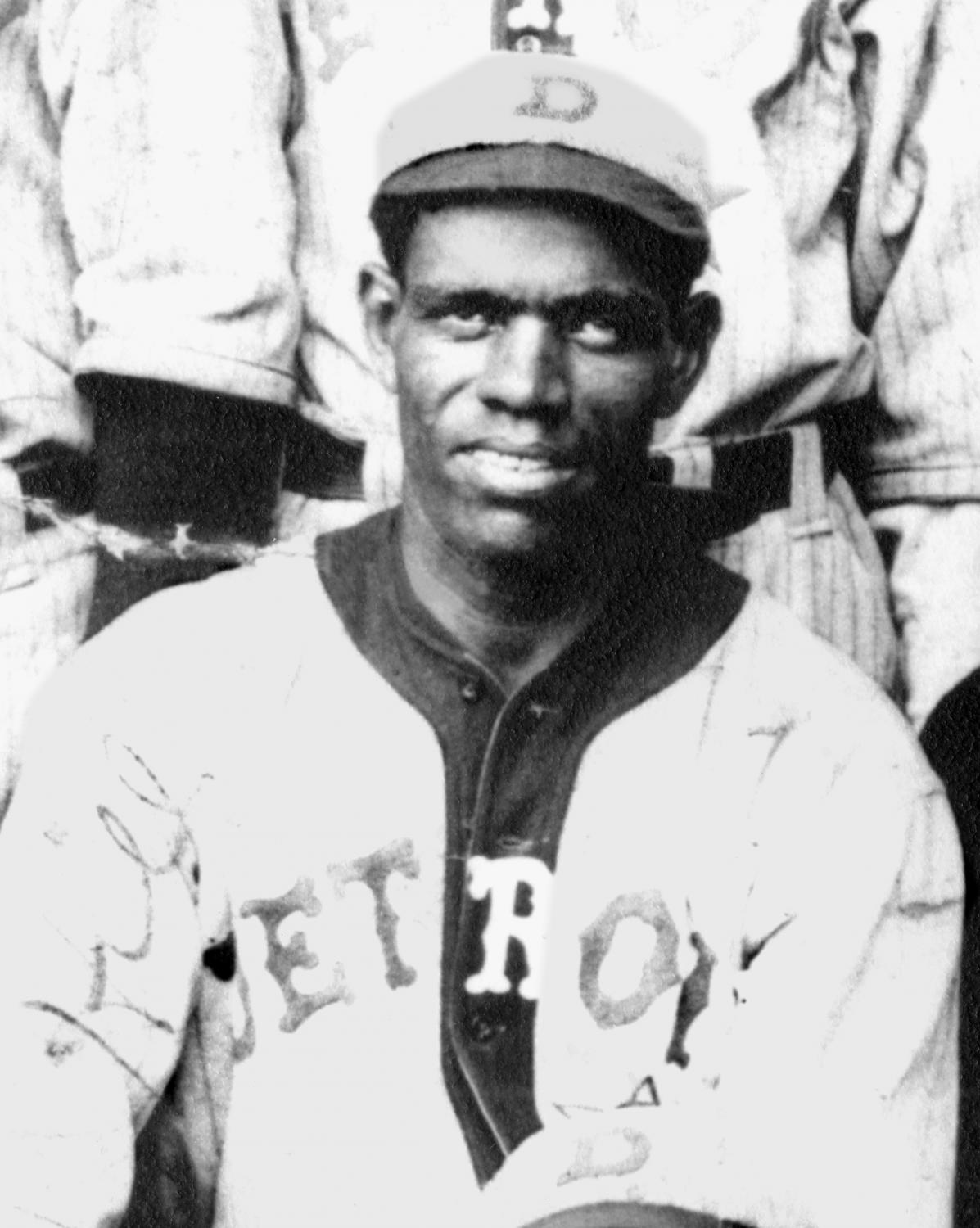 The Detroit Stars held first place in the Negro National League when they arrived in Ohio to play the Columbus Buckeyes in July 1921. The Stars appeared set to maintain their pace when they took an early lead in the series opener at Columbus's Neil Park on July 9, but the Buckeyes capitalized on shaky Detroit defense and rallied for an 8-7 win, continuing a slide that left the Stars in fifth place at the end of the season.
Detroit rolled through the first two months of the Negro National League season in 1921. Led by the legendary Pete Hill, a stellar outfielder for many years with the Philadelphia Giants, Leland Giants, and Chicago American Giants, now serving as a player-manager at age 38, the Stars won eight of their first nine league games and 17 of 20.1 "The way they are hustling it seems as though Manager Pete Hill has purchased through tickets to 'Pennantville' without any stopovers en route, and Detroit fandom has simply gone dippy over the Stars," the Chicago Defender asserted in early July.2 "President Blount [Stars team President John "Tenny" Blount] has had several offers from a number of contractors making bids for the flag pole upon which to see the '1921 bunting' flying next season, but Blount, Hill & Co. are not making any predictions as yet, because they realize that the season has a long time left to run."3
Despite four losses in a five-game home series with the St. Louis Giants over the first week of July,4 the Stars still led the league when they traveled to Columbus for a five-game series with the Buckeyes, whom they had swept in five games at Detroit's Mack Park in June.5
Relocated from Dayton after the 1920 season, the Buckeyes had opened 1921 to high expectations, with Black baseball luminaries King Solomon "Sol" White serving as business manager and John Henry "Pop" Lloyd handing field management.6 But Columbus had slumped on the road in late June and early July. The Buckeyes dropped three games in two days to the Kansas City Monarchs on June 27-28,7 then lost twice to the St. Louis Giants by an aggregate score of 29-1.8 Five games against the Indianapolis ABCs resulted in four more losses, including a doubleheader sweep on July 3 and back-to-back shutouts by a combined 22-0 to end the series.9
The Stars began the afternoon in Columbus seemingly bound for their May and June glory. Frank Warfield, whose ninth-inning home run had beaten Columbus in the first game of a doubleheader on June 12,10 led off the top of the first by drawing a walk against Roy Roberts, four days removed from seeing a promising start in Indianapolis disintegrate in a 12-run sixth inning.11 After Charley Hill bunted Warfield to second, Bill Riggins, Detroit's 21-year-old shortstop, singled Warfield home. Two batters later Riggins — described by the Chicago Whip as "a flashy handler of difficult grounders, a slashing hitter and … one of the greatest throwing arms in baseball"12 — scored on Carlisle Perry's single, and Detroit's lead was 2-0.
Detroit's Bill Force opposed the Buckeyes. The 25-year-old Force had joined the Stars after spending 1920 with the Knoxville Giants of the Southern League.13 He had limited the Buckeyes to two hits in eight innings in Detroit's 7-3 win in the second game of the June 12 doubleheader.14
Force was less effective in the rematch in Columbus. He started the first by hitting George Brown with a pitch. Speedy Willie Woods grounded back to the mound and was safe when Force bobbled the ball for an error.15 The Buckeyes scored three runs in the inning, two of them on Clint "Hawk" Thomas's double to center, to take a 3-2 lead.
The Stars responded in the second. Bruce Petway, a former medical student now in the 16th season of a baseball career that included stops with the Philadelphia Giants, Leland Giants, and Chicago American Giants, began the inning with a bunt single, and William Webster walked. In July 1919 — when Black baseball teams competed as independent clubs prior to the Negro National League's formation — Roberts, then with the Atlantic City Bacharach Giants, had walked 10 batters in a start against Detroit but escaped with a 1-0 win.16 This time, he was not as fortunate. Warfield's sacrifice fly, two batters after Webster, drove in Petway with the tying run, and Riggins completed the rally with another single, scoring two runs for a 5-3 Stars advantage.
Lloyd had seen enough of Roberts, and George "Chippy" Britt was on the mound for Columbus in the third. But Detroit's attack did not stop. Dave Wingfield doubled, and Webster singled him home. The Stars led, 6-3.
After two scoreless innings from Force, Columbus got back in the game in the fourth. Samuel DeWitt walked, and Britt — a strong two-way player17 — singled him home. Britt scored the second run of the inning on Brown's single, cutting the deficit to 6-5.
Hill replaced Force with Bill Gatewood during the Buckeyes' rally in the fourth. A month earlier, on June 6, the 39-year-old Gatewood had pitched the first no-hitter in Negro National League history, facing only 29 Cincinnati Cuban Stars batters to complete his gem.18 He held Columbus to one run on June 14 in Detroit, when he worked into the eighth inning in a 4-1 Stars win.19 Here, he retired Woods to end the fourth, but Detroit's lead was down to one run.
Columbus drew even in the fifth. Lloyd, two years younger than Gatewood at age 37, led off with a single, and Robert Hudspeth attempted to sacrifice. Petway, an elite defensive catcher playing first in the latter stages of his career,20 grabbed the bunt but threw the ball down the right-field line. Lloyd came home on Petway's errant throw, and the game was tied, 6-6. The Chicago Defender had praised Detroit's "airtight infield" and overall defensive skills, but the Stars committed six errors against the Buckeyes.21
Hill, regarded by Pittsburgh Courier writer and Homestead Grays owner Cum Posey as "the most consistent hitter of his time" and "the backbone, year in and year out, of great ballclubs," inserted himself into the game in the top of the sixth and reignited the Stars with a triple off Britt.22 Two batters later, Warfield also tripled, and Detroit again was ahead, 7-6.
But that was the last Detroit would score against Britt, who held the Stars to two runs and six hits in seven innings of relief work. Outstanding defensive plays by Hudspeth at first and Lloyd at short helped to keep the game within reach for Columbus.
Gatewood was still on the mound in the bottom of the seventh, when the Buckeyes tied the game again. Thomas drove a Gatewood pitch to right field. The ball hit and "hopped" into the bleachers.23 Under the rules of baseball at the time, it was a home run, and the Buckeyes and Stars were tied, 7-7.24
The score remained even when Columbus batted in the eighth. Gatewood allowed an infield single to Britt. Brown attempted to bunt and reached with another hit, putting the go-ahead run in scoring position.
Hill changed pitchers again; left-hander Andy Cooper was Detroit's third pitcher of the afternoon. The 25-year-old Texan was in the early stages of an outstanding career with the Stars and, later, the Kansas City Monarchs. In 2006, 65 years after his death, Cooper was inducted into the Baseball Hall of Fame.
Cooper faced Hudspeth, a tall lefty batter — reports listed him at 6-feet-8 — who had joined the Buckeyes from the ABCs at the beginning of the season.25 Hudspeth singled to right, Britt came home, and the Buckeyes had regained the lead, 8-7. Britt closed out the Stars in the ninth to complete Columbus's unexpected win.
Detroit recovered to sweep the next day's doubleheader but then lost the next three games of the series, including a seven-hit shutout by Charley Wilson on July 12 and a 10-inning defeat in the series finale a day later.26 By the end of July, they had been swept by the Cincinnati Cuban Stars in a two-game series27 and the Kansas City Monarchs in a five-game series,28 leaving them in fourth place in the Negro National League. The Stars slumped to a fifth-place finish at 30-33-1. The Buckeyes were sixth at 30-38-1; they disbanded after the 1921 season.29
Sources
In addition to the sources cited in the Notes, the author consulted the Seamheads.com, Baseball-Reference.com, and Retrosheet.org websites for pertinent material; newspaper game coverage in the Chicago Defender and Chicago Whip; and SABR Baseball Biography Project biographies relevant to this game, especially Phil Williams's biography of Pete Hill and Stephen V. Rice's biography of Bruce Petway.
Thanks to SABR members Chris Hicks and Thomas Thress for their research assistance with issues of the Chicago Defender, James Overmyer for his comments on an earlier version of this article, and Kevin Larkin for fact-checking. Special thanks to the Columbus Metropolitan Library's Local History & Genealogy Section for providing articles from the Columbus Dispatch's 1921 coverage of the Columbus Buckeyes.
Notes
1 "The Standing," Chicago Defender, July 2, 1921: 10.
2 Roy L. Jackson, "Blount's Men Setting Hot Pace in League," Chicago Defender, July 2, 1921: 10.
3 Jackson.
4 "St. Louis Giants Beat Detroit 9 to 4," Chicago Whip, July 9, 1921: 7; "Drake Too Much for Detroit Stars," Chicago Whip, July 9, 1921: 7; "St. Louis Makes It Three in a Row: Mound City Team Has Hitting Spree at Gatewood's Expense," Detroit Free Press, July 5, 1921: 16; "Charleston's Hit Is Winning Blow: Homer in 11th Gives St. Louis Giants Game, 11 to 10," Detroit Free Press, July 6, 1921: 16; "Stars Take Last Game from Giants: Go 10 Innings to Win, Warfield's Hit Deciding Game," Detroit Free Press, July 7, 1921: 12.
5 "Baby Riggins Sees Detroit Cop 2 Games: Watches Father Perform as Shortstop and Applauds When 'Dad' Singles," Chicago Defender: June 18, 1921: 11; "Holland Makes It Three Straight Over Columbus," Chicago Defender, June 18, 1921: 10; "Stars Again Beat Columbus Team: Teddy Blount's Boys Make It Four Straight," Detroit Free Press, June 15, 1921: 13; "Detroit Makes Clean Sweep," Chicago Defender, June 25, 1921: 11.
6 The Schoolmaster and His Pupils," Chicago Whip, December 25, 1920: 7; Dave Wyatt, "Columbus Gets Loyd: [sic] Deal Means Winner for New City in Western Circuit," Chicago Whip, February 19, 1921: 7.
7 Kansas City swept a doubleheader from Columbus on June 27, by scores of 5-3 and 12-1. "K.C.'s Win Two Games From Columbus," Chicago Whip, July 2, 1921: 7. The Monarchs completed the series sweep a day later with a 4-2 win. "Buckeyes Lose Again: Monarchs Take Final Game of Series Yesterday, 4 to 2," Kansas City Kansan, June 29, 1921: 9.
8 St. Louis beat Columbus 21-1 on June 29, with Giants star Oscar Charleston driving in five runs, and 8-0 a day later. "Giants Trim the Columbus Buckeyes, 21-1," St. Louis Argus, July 1, 1921: 12; "Giants Win Again," St. Louis Post-Dispatch, July 1, 1921: 29.
9 "A.B.C. Moundsmen Defeat Buckeyes Twice, 5-1 and 6-1," Indianapolis Star, July 4, 1921: 9; "A.B.C.s Drop Close One," Indianapolis Star, July 5, 1921: 10; "A.B.C.s Win, 14 to 0," Indianapolis Star, July 6, 1921: 9; "Cleanup for A.B.C.'s," Indianapolis News, July 7, 1921: 22.
10 "Baby Riggins Sees Detroit Cop 2 Games."
11 In Roberts's most recent start, the ABCs and Buckeyes were scoreless into the sixth on July 5, but four Columbus errors fueled a 12-run Indianapolis sixth inning, leading to a 14-0 ABCs win. "A.B.C.s Win, 14 to 0."
12 "Infielder, Riggins," Chicago Whip, June 11, 1921: 7.
13 "Detroit Stars Ready for the Gong," Chicago Whip, April 16, 1921: 7.
14 "Baby Riggins Sees Detroit Cop 2 Games."
15 When the Buckeyes acquired Woods from the ABCs at the beginning of the season, the Chicago Defender noted that Woods, "looks to be about as speedy a man as ever swept on to Neil Park," which had also hosted Columbus's American Association team, the Columbus Senators, since 1905. "Darkness Halts 11-Inning Fray at Columbus, O.: Joe Green's Nine and Lloyd's Gang in Death Gripping Struggle," Chicago Defender, May 7, 1921: 11.
16 "Detroit Stars Lose in Ninth: Atlantic City Team Tallies Only Counter of Hard-Fought Fracas in Final Round," Detroit Free Press, July 19, 1919: 12; "Walks Ten, but Wins," Evening Public Ledger (Philadelphia), July 19, 1919: 13.
17 Dave Wyatt, "Three Ohio Cities in the League," Chicago Whip, March 26, 1921: 7.
18 "No Hit Victory to Gatewood," Detroit Free Press, June 7, 1921: 18.
19 "Stars Again Beat Columbus Team."
20 Steven R. Greenes, Negro Leaguers and the Hall of Fame: The Case for Inducting 24 Overlooked Ballplayers (Jefferson, North Carolina: McFarland, 2020), 62-63.
21 Jackson, "Blount's Men Setting Hot Pace in League."
22 Robert Peterson, Only the Ball Was White: A History of Legendary Black Players and All-Black Professional Teams (New York: Oxford University Press, 1992), 244.
23 "Detroit Stars Drop Opener to Columbus: Lloyd's Crew Returns Home and Wins First of Series With Blount's Men," Chicago Defender, July 16, 1921: 11.
24 The American League changed its rules for the 1929 season to credit batters with doubles, rather than home runs, on balls that hit in fair territory and bounced over the outfield fence. The National League adopted the same rule after the 1930 season. Thomas Holmes, "Ban Is Put on Freak Home Runs Made by Bounces Into Stands," Brooklyn Daily Eagle, December 13, 1930: 12.
25 Seamheads.com lists Hudspeth at 6-feet-4, but a 1925 newspaper account asserted he "measure[d] some good six feet eight inches above the ground." "Carl Deetgen Will Twirl in Twilight Game for Madonnas," Bergen (New Jersey) Evening Record, July 29, 1925: 17. When Hudsepth joined the Buckeyes in May 1921, the Chicago Defender noted that he "looks to be as tall as Grover Lowdermilk would be if he stood on stilts," referring to a pitcher for various National and American League teams between 1909 and 1920 whose listed height is 6-feett-4. "Darkness Halts 11-Inning Fray at Columbus, O."
26 "Pete Hill's Bat Wins Two for Detroit Stars: Veteran's Homer Puts First on Ice and Double Paves Way to Win Second," Chicago Defender, July 16, 1921: 11; "Rally in Eighth Wins for Bucks: DeWitt's Triple Prominent in 4 to 1 Victory Scored Over Detroit Stars," Columbus Evening Dispatch, July 12, 1921: 20; "Wilson Big Noise in this Victory: Buckeye Pitcher in Good Plate and Mound Form — Detroit Is Given Blanking," Columbus Evening Dispatch, July 13, 1921: 20; "Extra Frame Game Annexed by Bucks: Columbus Team Rallies in Late Innings and Cops 9 to 8, From Detroit Stars," Columbus Evening Dispatch, July 14, 1921: 21.
27 The Stars and Cuban Stars were rained out with the score tied, 3-3, in the fourth inning on July 14; Detroit committed nine total errors in losing the final two games of the series. "Stars and Cubans Tie," Detroit Free Press, July 14, 1921: 13; "Detroit Stars Lose to Cubans," Detroit Free Press, July 15, 1921: 14; "Detroit Stars Drop Another," Detroit Free Press, July 16, 1921: 18.
28 "In a Tie for Second Place: The Monarchs Gain a Notch in Race by Defeating Detroit, 5 to 1," Kansas City Star, July 24, 1921: 12A; "Monarchs Win Again: 'Bullet' Rogan Holds Detroit at Bay in 4 to 2 Victory," Kansas City Kansan, July 25, 1921: 3; "Monarchs Won in Ninth: Rogan's Home Run Helped Beat Detroit Stars, 8 to 7," Kansas City Times, July 26, 1921: 8; "Monarchs Win Another: Crawford Lets Detroit Stars Down With Seven Hits," Kansas City Kansan, July 27, 1921: 5; "Five in Row for Monarchs: Detroit Stars Drop Final Game in Ten Innings," Kansas City Kansan, July 28, 1921: 5. Between the two sweeps, the Stars won three of five games from the St. Louis Giants in St. Louis. "Detroit Stars Defeat St. Louis Giants, 12 to 3," St. Louis Globe-Democrat, July 18, 1921: 7; "St. Louis Giants Win From Detroit Stars, 5 to 0," St. Louis Globe-Democrat, July 19, 1921: 7; "St. Louis Giants Win Again From Detroit," St. Louis Globe-Democrat, July 20, 1921: 16; "St. Louis Giants and Detroit Stars Meet Today in Final Game," St. Louis Star, July 21, 1921: 15; "Giants Drop Final to Detroit Starts [sic], 3 to 1," St. Louis Globe-Democrat, July 22, 1921: 15.
29 Frank A. Young, "Lloyd Goes to Connors: Bacharachs Get Famous Shortstop with Roberts and Hudspeth; Petway Manager at Detroit; Foster Re-Elected," Chicago Defender, February 4, 1922: 10.
Additional Stats
Columbus Buckeyes 8
Detroit Stars 7
---
Neil Park
Columbus, OH
Corrections? Additions?
If you can help us improve this game story, contact us.
Tags
https://sabr.org/sites/default/files/HillPete.jpg
600
800
sabr
/wp-content/uploads/2020/02/sabr_logo.png
sabr
2021-07-02 01:26:18
2021-07-02 01:26:18
July 9, 1921: Columbus Buckeyes surprise first-place Detroit Stars with comeback win