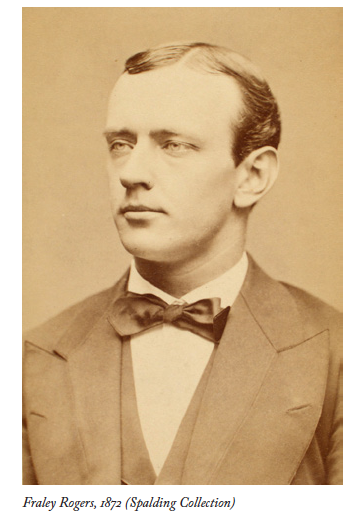 June 10, 1872: Boston Red Stockings win extra-inning game in controversial fashion
---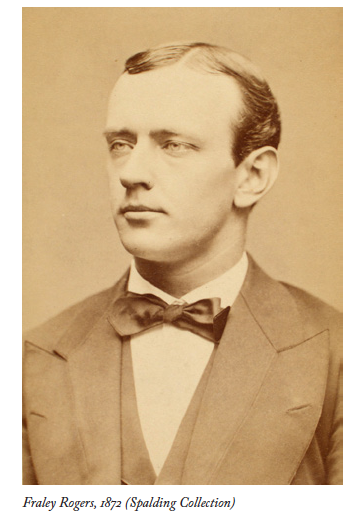 Boston's Red Stockings were 11-1 when they arrived at Brooklyn's Union Park to play the host Mutuals (10-5) on June 10, 1872. Boston had already taken a home-and-home set, 9-2 and 4-2, from New York, scoring three winning runs in the ninth at the South End Grounds a month before. This would be the Reds' last road game before starting an eight-game homestand. They had just beaten Baltimore in a home-and-home series, 7-0, on a terrific Al Spalding two-hitter in Boston, then 15-2 behind the batting of Spalding and flychasing newcomers Andy Leonard and Fraley Rogers.
The Brooklyn Daily Eagle provided the best immediate coverage of the game. Despite a sound record, that media outlet was puzzled by the Mutuals' up-and-down play, saying they were "earning the reputation of being the most uncertain club in the championship arena." The 3:30 afternoon game was played in a slight drizzle and the umpire was Theodore Bomeisler, an old amateur ballplayer from Newark, New Jersey. Morning rain and dark skies did not prevent nearly 4,000 fans from gathering at Union Park to witness the clash.
Pitching foes Spalding and Candy Cummings were not at their best, but runs were still scarce in the near-two-hour span of play. It turned into a game of fielding prowess and the Reds had the edge there, making five double plays to squash repeated rallies while the Mutuals made six errors to the Reds' three. The hosts managed 13 hits off Spalding but only two runs. Dave Eggler (leading Association hit-maker that season) had two hits and George Bechtel three (with one RBI), but only "Old Reliable" Mutual stalwart Joe Start and John Hatfield scored.
Rogers, back in his native Brooklyn, was comfortable enough to get two hits and with various Mutual miscues scored both Reds runs in the first nine innings. Rogers' tying score came when Ross Barnes and Start collided at first base on a close play in the eighth. He had been 0-for-9 against his former Brooklyn Stars teammate Cummings in their first two matchups. Field conditions were poor at best, but into the 10th inning the combatants plodded. This was the first extra-inning game ever for the Red Stockings. In their 292 Association games they would play only seven (4-1-2), which included two 10-inning games, four 11-inning ones, and one 12, which was with these Mutuals in 1873. Only one was played in Boston, a 4-3 win over the Philadelphia White Stockings in August 1875.
The Eagle and later the weekly New York Clipper used few words describing the winning tally; in fact they didn't really say anything special about it. But they had much to explain about a play in the 10th inning that forced the contest to continue. In the 10th Harry Schafer made a safe hit but Rogers was put out. Harry Wright walked and brother George reached on an error, loading the bases. Here National Association rules clash with later nineteenth-century changes that we, 140 years later, take for granted. Batting wizard Barnes bounced his requested pitch to Hatfield at second base. Hatfield caught it and made a quick-witted play by tagging George as he passed by and then threw on to first baseman Start for a double play. However, Schafer had crossed home before Start caught the ball and by the rules of the day the run should have counted.
According to the newspapers, the rule was that because there was only "one hand" out when the ball was struck (if) the runner at third touched home base before the throw got to first base on such a play, the run counted, "regular" double play or not. Ump Bomeisler, though usually respected, was highly criticized when he disallowed Schafer's score, saying he didn't see Harry get home before the third out because he was paying attention to the plays at second and first. Reds first sacker Charlie Gould was adamant that the tally should count, but passions cooled and the visiting Boston gentlemen did not argue with Bomeisler's final verdict. The eventual outcome did not change because in the next inning with one out Cal McVey and Spalding reached base on hits, after which Schafer's single (his third safety) ended the hard-fought contest, 3-2.
Below the game account in the Eagle the next morning, the paper editorialized on the complete episode. In part it said, "We notice that the New York papers this morning are as abusive of the umpire as the Quaker City press is when their pets got whipped badly. While an umpire is open to criticism for errors in interpreting the rules, he is not so for poor judgment. … (Bomeisler's) errors of judgment worked against both sides. We have already few umpires enough, without driving those we have off the field." The Eagle also said this about Bomeisler, "He was too irregular in his enforcing the rules governing the pitcher and striker, he failing to call unfair balls on both sides. His very eagerness to watch every point, and to do the fair thing, mars his efficiency, besides which he is too excitable for the position."
The Red Stockings returned to the South End Grounds for the rest of June through Independence Day, winning eight straight games. On July 5 they were 22-1.
This article was originally published in "Boston's First Nine: The 1871-75 Boston Red Stockings" (SABR, 2016), edited by Bob LeMoine and Bill Nowlin. To read more articles from this book at the SABR Games Project, click here.
Sources
Brooklyn Daily Eagle, June 11, 1872: 2.
New York Clipper, June 15, 1872: 82.
Retrosheet.org.
Additional Stats
Boston Red Stockings 3
New York Mutuals 2
11 innings
---
Union Grounds
Brooklyn, NY
Corrections? Additions?
If you can help us improve this game story, contact us.
Tags
https://sabr.org/sites/default/files/Fraley_Rogers.png
600
800
admin
/wp-content/uploads/2020/02/sabr_logo.png
admin
2018-08-29 13:21:01
2020-04-17 10:24:43
June 10, 1872: Boston Red Stockings win extra-inning game in controversial fashion