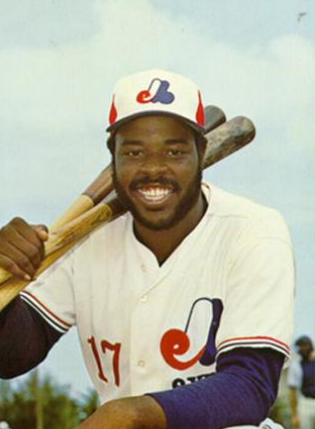 June 9, 1978: Parrish's bat, Valentine's arm highlight Expos' come-from-behind victory
---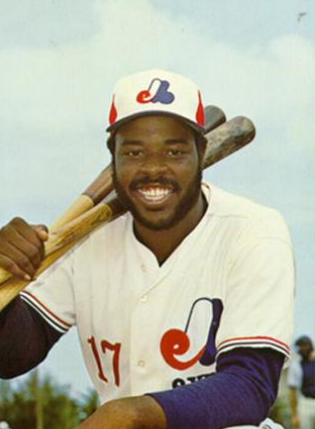 When the Montreal Expos and the Los Angeles Dodgers headed to Stade Olympique to play the second game of a four-game series on June 9, 1978, they were going in seemingly opposite directions. Skipper Dick Williams, in his second year at the Expos' helm, had his club playing its best ball of the year. They were riding a four-game winning streak, had won 11 of their last 15, and trailed the upstart Chicago Cubs by just 1½ games in the National League East (30-24). Tommy Lasorda had guided the tradition-clad Dodgers to the NL pennant the previous year, his first full season as manager, but his club was struggling of late. They had won just four of their last 15 games, transforming a share of the NL West lead into a five-game deficit behind the rival Cincinnati Reds.
The Dodgers were determined to right the ship. They had managed only one hit (Reggie Smith's home run) in a 4-1 loss to Expos ace Steve Rogers the night before. But on this autumn-like evening in Montreal they came out swinging in the first inning against 33-year-old southpaw Rudy May, acquired in the offseason after a career year with the Baltimore Orioles (18-14). Following Bill Russell's one-out single, Smith launched a round-tripper to give Los Angeles a 2-0 lead.
The Dodgers tacked on three more runs on only one hit in the third inning to make it 5-0, as the Expos committed three errors, issued four walks, and had a wild pitch and passed ball. The 33-year-old Smith, en route to the sixth of his seven All-Star berths, led off the inning with a walk and moved to second on a wild pitch. He then stole third and scampered home for the Dodgers' third run on catcher Gary Carter's errant throw to third. But it was a costly run as Smith injured his shoulder, which had undergone an operation two years earlier. (He was sidelined the next 2½ weeks.) Steve Garvey (who had reached on May's error) later scored on reliever Bill Atkinson's throwing error to first, and Dusty Baker (who had singled) sped home on Carter's passed ball to complete the scoring.
Dodgers starter Tommy John, who had recovered from revolutionary elbow surgery in 1974 to win 20 games in 1977, was shaky from the outset. Chris Speier led off the third inning with the Expos' fifth hit of the game, and scored on Tony Perez's one-out double. Four of the next five Montreal hitters collected singles; two of those singles (by Andre Dawson and pinch-hitter Stan Papi) drove in two more runs. Dawson later pulled the Expos to within a run, 5-4, when he raced home on John's bases-loaded wild pitch. "Anyone slower than Dawson wouldn't have scored," wrote Bob Morrissey of the Montreal Gazette.1
John's struggles continued in the fourth inning. After the 35-year-old hurler hit Warren Cromartie with a pitch, Perez belted another double to tie the game. Carter's single drove in Perez, giving the Expos a 6-5 lead and sending John to the showers. "Many hits against John were squibblers that hardly had the momentum to roll 25 feet," wrote Morrissey about the tough-luck hurler who surrendered 12 hits and was charged with eight runs, all earned.2 Bobby Castillo relieved John with one out. The 23-year-old righty, in his first full season, intentionally walked Dawson to fill the bases and play for an inning-ending twin killing with slow-footed Larry Parrish the next batter.
Described by Expos beat writer Ian MacDonald as "oft harangued," Parrish had exasperated managers and fans by making an NL-high 93 errors since taking over as Montreal's starting third baseman in 1975, including 12 already in 1978.3 After batting just .232 and .246 in the previous two seasons, Parrish had gotten off to a promising start at the plate in 1978, but had cooled down and was hitting just .225 (18-for-80) in his last 24 games. "When I'm going bad, I'm my own worst enemy," said the affable Floridian, whose trademark was a powerful swing that sent his cap flying off his head. "I think of my hands and my feet. I don't concentrate on the ball."4
The 6-foot-3, 200-pound Parrish belted Castillo's initial offering for a grand slam, the first of five bases-clearing blasts among his 256 career homers. "I knew I hit it good," he said.5 The crowd of 21,719 cheered wildly as Parrish rounded the bases to put an exclamation point on the six-run inning that gave the Expos a 10-5 lead. The yelling did not die down until Parrish came out of the dugout to don his cap in the first of three standing ovations. "It's a lot easier to play when you're getting ovations like that," he said. "They might even be more of a thrill that hitting the ball."6
Castillo's reaction was understandably different. "The first thing I wanted to do when I let it go was call time," said the LA native. "I wanted to put it low and away and maybe get him to hit into a double play."7 Tommy Lasorda, whose humor and one-liners endeared him to sportswriters throughout his long tenure as Dodgers pilot (1976-1996), quipped, "The first pitch he throws is a hanging slider. I could have hit that."8
The Dodgers trimmed the Expos' lead to 10-6 in the sixth inning when Smith's replacement, Lee Lacy, doubled to left field to drive in Bill Russell, who had singled. It was the only run given up by Dan Schatzeder, who took the mound in the fourth and held the Dodgers to three hits in four innings. Two Dodgers relievers, Castillo and knuckleballer Charlie Hough, held the Expos scoreless from the sixth through the eighth inning to set up an exciting conclusion to the game.
Right-handed reliever Mike Garman, who took over in the eighth inning for Montreal, retired Baker for the first out of the ninth before coming undone. He issued consecutive walks to Billy North and pinch-hitter Vic Davalillo and gave up an RBI double to Rick Monday. Rubber-armed southpaw Darold Knowles replaced Garman and walked the first man he faced, Davey Lopes, to fill the bases. Representing the tying run, Russell hit a liner to right field to drive in Davalillo and Monday and bring the Dodgers within one. The speedy Lopes, meanwhile, was determined to make it to third base, thereby challenging right fielder Ellis Valentine.
Since becoming the Expos regular right fielder in 1975, the 23-year-old Valentine had established a reputation as having one of the strongest arms in baseball. He shut down the opponents' running game from first to third, dared hitters to stretch singles into doubles, and forced batters to run out singles instead of jogging to first base. Valentine fielded Russell's liner cleanly and fired a missile to third baseman Parrish that cut Lopes down in a potential game-saving play. "On an average man's arm, [Lopes is] going to make it," reported the Ottawa Journal. "[Valentine's] not only got the best arm in baseball, but he's as accurate as any."9
"None of the Expos pitchers was effective on this miserably cold night," wrote MacDonald.10 But Knowles had enough gas to retire Lacy on a grounder to third. Parrish scooped up the ball and fired to Del Unser, who had replaced Perez at first, to preserve the Expos' 10-9 victory. Schatzeder picked up his first win of the season; Knowles earned his third save, while John fell to 7-4.
"That's the sign of a good ballclub, a club that won't give up," said skipper Dick Williams resolutely after the game.11 The 48-year-old manager missed Valentine's electric throw, one of his league-leading 25 assists on the season. Third-base umpire John Kibler had ejected the feisty pilot earlier in the inning. "I still don't know why he threw me out," said Williams. "He said I should sit down, but I don't have to sit down in my own dugout."12 The Expos victory marked the first time in franchise history that the club was seven games above .500 (31-24),
This article appeared in "Au jeu/Play Ball: The 50 Greatest Games in the History of the Montreal Expos" (SABR, 2016), edited by Norm King. To read more articles from this book, click here.
Sources
In addition to the sources listed in the notes, the author consulted:
Baseball-Reference.com
Retrosheet.org
SABR.org
http://www.baseball-reference.com/boxes/MON/MON197806090.shtml
http://www.retrosheet.org/boxesetc/1978/B06090MON1978.htm
Notes
Additional Stats
Montreal Expos 10
Los Angeles Dodgers 9
---
Olympic Stadium
Montreal, QC
Box Score + PBP:
Corrections? Additions?
If you can help us improve this game story, contact us.
Tags
https://sabr.org/sites/default/files/Valentine-Ellis.png
600
800
admin
/wp-content/uploads/2020/02/sabr_logo.png
admin
2017-09-12 16:10:20
2020-04-17 10:25:44
June 9, 1978: Parrish's bat, Valentine's arm highlight Expos' come-from-behind victory