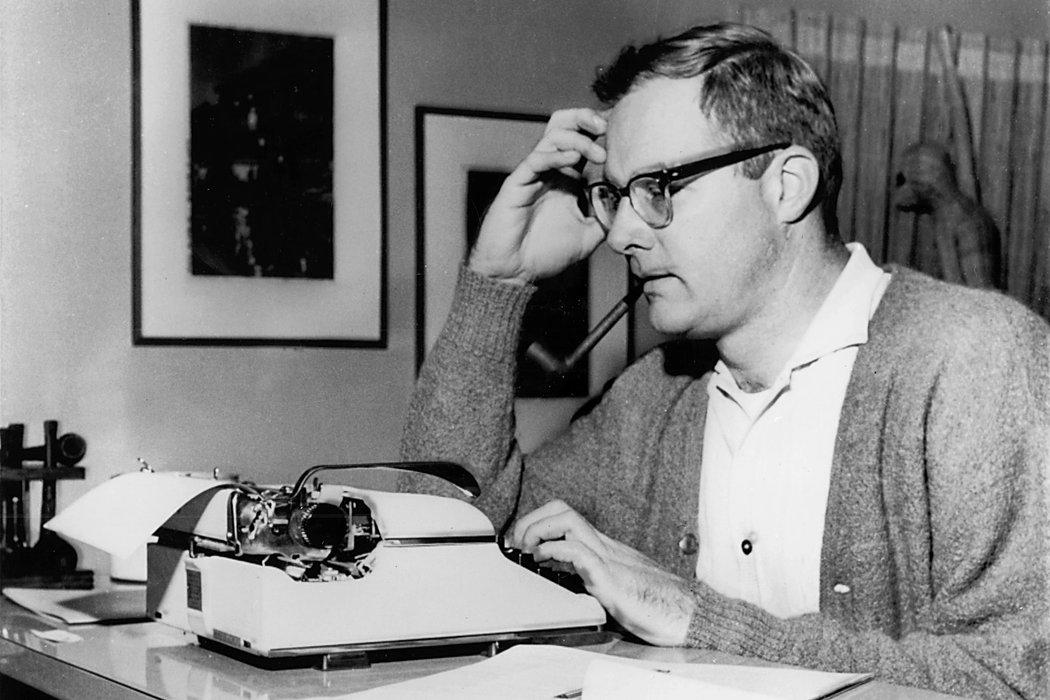 May 25, 1958: Diarist Jim Brosnan begins Cardinals career with a bang
---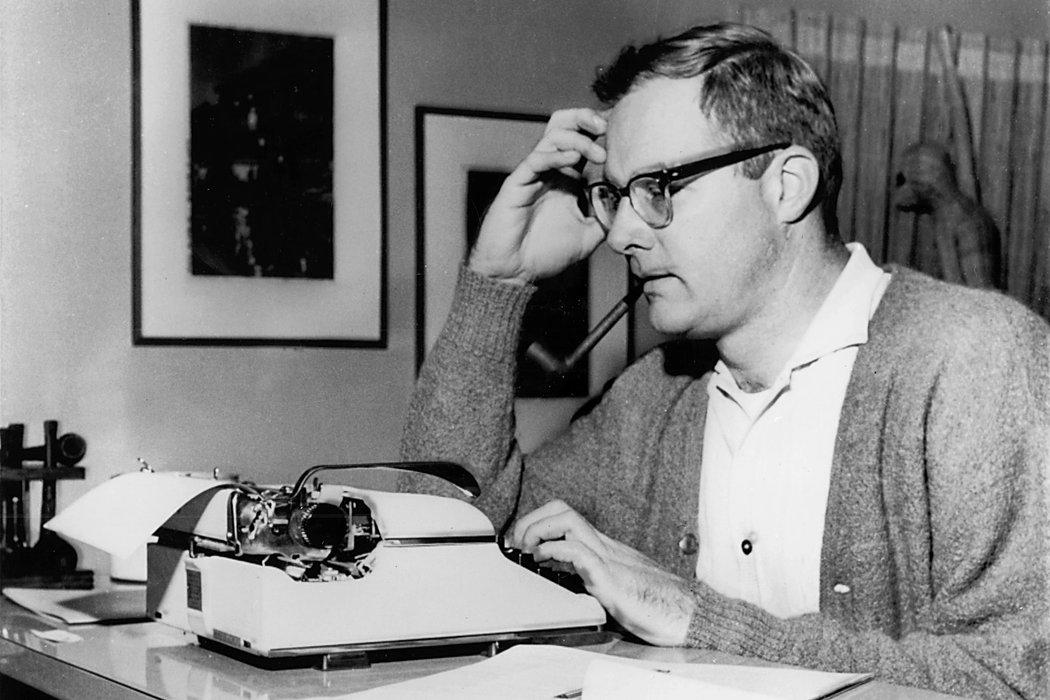 Manager Fred Hutchinson of the St. Louis Cardinals had useful infield options as he set his team to open the 1958 season. Steady fourth-year man Don Blasingame was solid at second and sophomore Eddie Kasko and 23-year-old Dick Schofield figured in the mix for shortstop and third base with veteran Al Dark; Ken Boyer, in center field for much of 1957, was also getting in work at third.1
When the season opened on April 15, Dark was at shortstop, Kasko relieved him in the top of the sixth, and Schofield was an unsuccessful pinch-hitter. The Cardinals managed only seven hits as the Chicago Cubs, behind 28-year-old Jim Brosnan and three relievers, rolled into Busch Stadium and shut out St. Louis, 4-0. Dark, who went hitless with a walk in three plate appearances before Kasko took over, had been traded to St. Louis from the New York Giants in a multiple-player deal in June 1956. At age 36, his range was shrinking, but Hutchinson started him at either shortstop or third base through May 7. Then, with the Cardinals mired at 3-14, Schofield got the call at shortstop with Boyer at third. Dark was relegated to pinch-hitting. "I had a feeling for several days that I'd be traded," he said after St. Louis did in fact trade him to the Cubs on May 20 for Brosnan.2
After his solid start in St. Louis on April 15, Brosnan had bounced to a 3-4 record in eight starts for the Cubs. The last of those losses, in which the Giants ripped him for eight hits and four runs in 3⅔ innings at Wrigley Field on May 18,3 apparently made him expendable to the Cubs. Brosnan had debuted there as a spot starter and reliever in 1954, had a strong season as a starter in the Pacific Coast League in 1955, then returned to Chicago in spot-start and relief duty for 1956 and 1957. He was getting his first real look as a major-league rotation starter in 1958.
Hutchinson explained, "We needed pitching, and with Schofield going all right,4 we figured we could give up Dark. We could use Brosnan and the Cubs could use Dark. That's all there was to it."5
The Cardinals had improved to a 14-19 record when they arrived in Cincinnati on May 25 for an unusual two-game series consisting solely of a Sunday doubleheader. Brosnan got Hutchinson's call in the first game. The lanky, bespectacled right-hander "had intellect and eccentricities [that] stood out in the world of baseball."6 On suggestion of a Sports Illustrated writer, he had begun to focus a theretofore haphazard diary on his baseball experiences.7 Brosnan, the Cub-become-Cardinal, was thus in full diarist mode in 1958; his first published work appeared later that season with the subtitle: "The Uninhibited Diary of a Professional Ballplayer, the Likes of Whom You Have Never Met Before."8
As Brosnan prepared for this first St. Louis start in the Crosley Field bullpen, "warming up, I didn't feel exceptionally good." Some days you throw better than others and you assume superiority, but I knew I had my work cut out for me. The first batter [Johnny Temple] doubled, and my assumption was confirmed."9 After two groundball outs, the latter to third baseman Boyer, who was able to hold Temple at third, and a walk to George Crowe, Brosnan got Ed Bailey to ground to first base and escaped the Cincinnati first inning unscathed.
Twenty-six-year-old lefty Charlie Rabe, in his second and last major-league season, was the Reds' starter. The Cardinals touched him for a run in the second on a two-out, two-run single by Blasingame. Unable to post a shutdown inning in response, Brosnan yielded a single to Don Hoak to open the Cincinnati second. Gus Bell followed with a run-scoring double; the lead was halved to 2-1, St. Louis.
But, "there's nothing like a good lead in three innings to make a pitcher feel like the king of the hill,"10 and Brosnan had an early three-run cushion when Stan Musial and Boyer scored on Curt Flood's sharp single past shortstop with two outs in the St. Louis third.
Brosnan coasted through the Reds' third, then finished Rabe with his own leadoff double in the top of the fourth inning. He advanced as far as third before Tom Acker, relieving Rabe, got the side out. Matching his proficiency of the previous inning, Brosnan retired the Reds one-two-three in the fourth; Acker held serve in the top of the fifth. Hits by Alex Grammas and pinch-hitter Bob Thurman left Brosnan facing runners on second and third with no outs in the fifth, but a short fly ball, a popup, and a groundout got him back to the dugout without damage.
Leading off the Cardinals' sixth, Brosnan worked a walk off the new pitcher, Joe Nuxhall. Blasingame bunted him to second, but with two outs and Del Ennis batting, Brosnan wandered too far off second, was caught in a pickoff, and was then "stunned in a collision with Johnny Temple during a rundown play."11
But that was the least of Brosnan's indignities that day. In the bottom of that inning, he walked Crowe, got an out, but also walked Hoak. Then, "In the sixth [Gus] Bell hit a shot at me with two on. I saw it coming but didn't glove it. I was lucky to see it. The ball broke my protective cup (as I later learned) and the pain was intense. Didn't note until I'd thrown Bell out on the rebound, but man, it hurt! After rolling around the infield for a while I lay still groaning."12 With the runners now at second and third, the gutsy but hobbling Brosnan collected himself enough to retire pinch-hitter Smoky Burgess on a fly ball to center.
Reflecting a day later, Brosnan had restored perspective: "I could hardly help thinking, 'Gus had enjoyed the hospitality of my new house at a house-warming party this past winter, and 'bang,' he thanks me with a blast in the groin.'"13
Ever the competitor, though, Brosnan added: "We won. The relief pitching was superb. Nothing like going all the way, but any win in a storm."14 The effective relief pitching of which Brosnan spoke was by journeyman lefty Bill Wight, picked up by St. Louis on May 21 after release by the Reds just the day before. He confounded his former team with 2⅔ innings of hitless relief after Frank Barnes, who had replaced Brosnan, ran into trouble in the Cincinnati seventh. The game ended 4-2, Cardinals. Brosnan, touched for five hits, one run, and an extended roll around the mound area, got the win to even his record at 4-4 for the season. "The trainer gave me pills and assurance, and I headed for the train station."15 The St. Louis road trip was continuing to Milwaukee.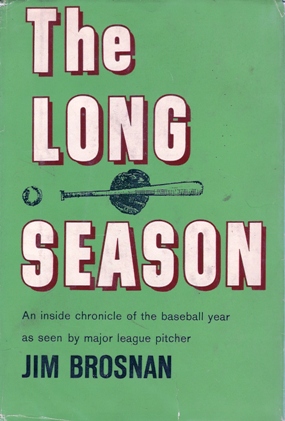 The admittedly lucky, but still plucky, Brosnan didn't miss a beat. Five days later, with the Cardinals back at Busch Stadium, he made his home debut for his new team and pitched a complete game as the Cardinals romped over the Giants, 8-1. "The half-facetious conclusion of a teammate after the win was that I was marvelous, and my status as a Cardinal was practically assured," he confided to his diary.16
Hutchinson used Brosnan as a starter through the end of July, then in late-inning relief. Brosnan finished the St. Louis season with an 11-8 (8-4 for St. Louis, with 7 saves17) record in 166⅔ innings. Neither the Cardinals nor the Cubs achieved much in 1958. They tied for fifth place in the National League with identical 72-82 records, 20 games behind the pennant-winning Milwaukee Braves. The Cardinals, though, mastered Chicago 15-7 head-to-head in 1958.
The diarist was back in St. Louis for 1959, but not for long. On June 8, the Cardinals traded him, providing additional fodder for The Long Season. Convinced he would be traded or even returned to the minors after a disastrous third-of-an-inning start in Philadelphia on June 7 that bumped his 1959 ERA from 3.86 to 4.91, Brosnan mulled the possibilities with his wife, Anne Stewart, before getting the news that he had been traded — to sixth-place Cincinnati. "I waited for indignation to flush good red blood to my head. Nothing happened. I took a deep breath, then exhaled slowly. It's true. The second time you're sold you don't feel a thing."18
Sources
In addition to the sources cited in the Notes, I used the Baseball-Reference.com and Retrosheet.org websites for the box score and play-by-play of this game, player and team pages, and game logs.
https://www.baseball.reference.com/boxes/CIN/CIN195805251.shtml
http://www.retrosheet.org/boxesetc/1958/B05251CIN1958.htm
Notes
Additional Stats
St. Louis Cardinals 4
Cincinnati Reds 2
---
Crosley Field
Cincinnati, OH
Box Score + PBP:
Corrections? Additions?
If you can help us improve this game story, contact us.
Tags
https://sabr.org/sites/default/files/BrosnanJim-writer.jpg
600
800
admin
/wp-content/uploads/2020/02/sabr_logo.png
admin
2017-09-27 17:14:59
2020-04-17 10:25:43
May 25, 1958: Diarist Jim Brosnan begins Cardinals career with a bang