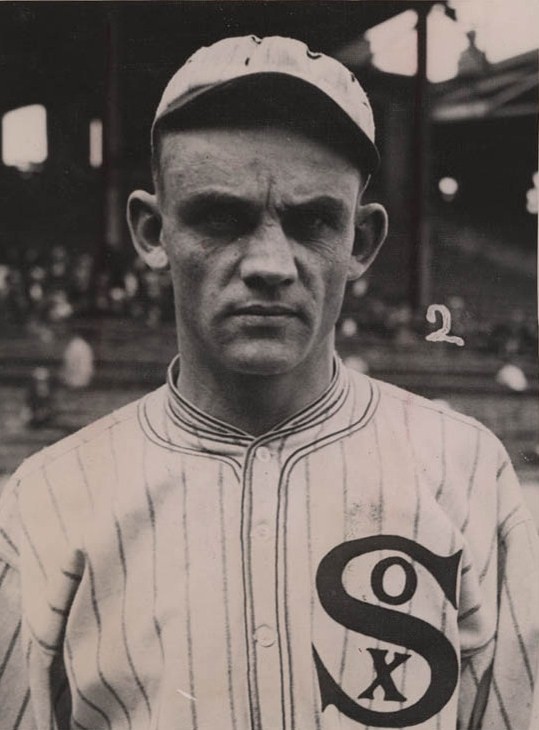 May 31, 1919: Gandil, Speaker drop gloves for 'old time fistfight' as White Sox top Indians
---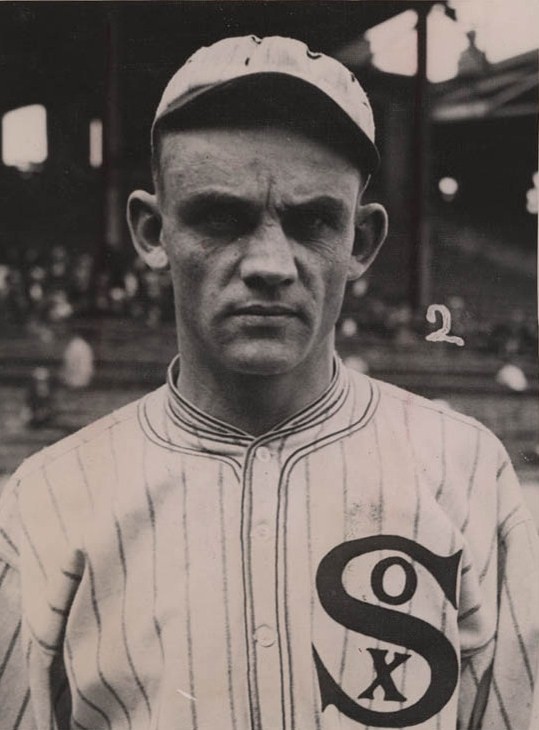 Chick Gandil and Tris Speaker were cut from the same cloth. They were both intense, loud, hard-nosed players who weren't interested in making friends on the baseball field. They also weren't shy about expressing their opinions and, when challenged, neither backed down from a fight.
So it seemed almost inevitable that the two veterans would clash at some point during a bitter American League pennant race between Gandil's Chicago White Sox and Speaker's Cleveland Indians. When their long-simmering tension finally spilled over on May 31, 1919, at Comiskey Park, no one could have imagined how ferocious the fight would be:
"An old time fistfight such as probably hasn't occurred on a big-league ball field in the last fifteen years or more broke loose at the White Sox park yesterday … it was a rough and tumble tiger battle with claws, spikes, fists, feet, and possibly even teeth before the two finally were dragged apart," James Crusinberry of the Chicago Tribune reported.1
It all began when Gandil took exception to Speaker's hard slide into first base in the eighth inning. They jawed at each other from afar until the third out was made. When Speaker ran out to take his defensive position in center field, Gandil unleashed "a torrent of vile abuse"2 and then took a swing at his old teammate.3 The blow to Speaker's face "staggered" him and then he was "like a wildcat given its freedom,"4 knocking down Gandil at least three times in the ensuing onslaught. With a ring of players, umpires, fans, and police officers surrounding them, their tussle took them from first base to the pitcher's mound and then toward second base before it was finally broken up.
When the dust settled, Gandil emerged with his White Sox jersey in tatters and blood dripping from his forehead and mouth, while Speaker was cut in the arm and in the leg. Both players were ejected from the game, which earned them five-game suspensions and a $50 fine from AL president Ban Johnson.5
Umpire Tommy Connolly had harsh words for Gandil afterward. "He had it coming to him," Connolly said. "I don't blame Speaker for what he did, but it was too bad it had to be upon the diamond in front of a large crowd."6
The crowd was still buzzing when the game finally resumed in the bottom of the eighth inning, with Smoky Joe Wood taking Speaker's place in center. Over in left field, Jack Graney became the new target of Chicago's excited fans, who heaved dozens of glass soda bottles in his direction until White Sox manager Kid Gleason and a group of police officers came out to chastise the rioters and settle everyone down once and for all, until the White Sox could complete their 5-2 win over Cleveland.7
Graney drew the fans' attention because it was his "numerous complaints against the doctoring of balls"8 by White Sox ace Eddie Cicotte that got the game off to such a chippy start in the first place. At age 35, Cicotte was having the season of his life, entering with an 8-1 record and an 0.89 ERA. The Indians came to town for this Memorial Day series just two games behind the first-place White Sox. But Red Faber and Lefty Williams swept Cleveland in a Friday doubleheader to open the series, doubling the White Sox's lead in the standings. Cicotte and his infamous "shine ball" stood in Cleveland's way for the Saturday afternoon game.
In the first inning, Graney came to the plate as the Indians' leadoff hitter and twice asked umpire Dick Nallin to inspect the baseball9 after Cicotte's pitches, causing the Chicago fans to howl. "The Cleveland boys always get mad when Cicotte pitches," the Tribune reported.10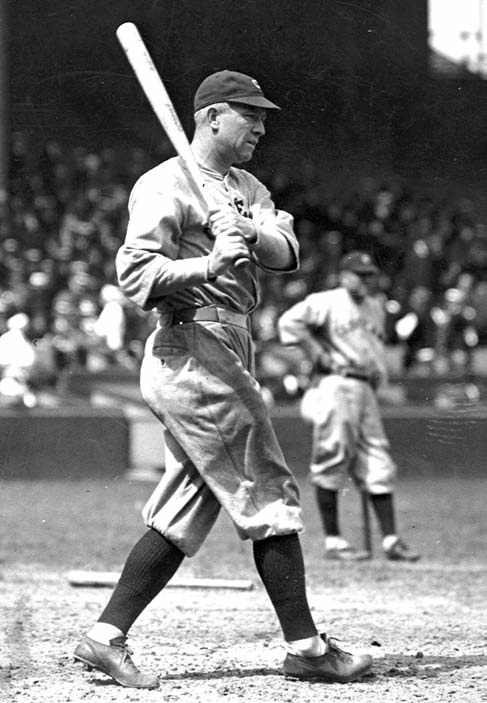 Cleveland manager Lee Fohl blamed Cicotte for everything that happened afterward. "It was that 'shine' ball that started the [Gandil-Speaker] row," he said. "As long as things like that are permitted, there will be fights. My players simply got mad. … Cicotte repeatedly discolors [the ball.] We appeal to the umpires and they do nothing."11
The Indians weren't the only team to complain about Cicotte's trick pitches, but their hitters seemed to have particular trouble solving them. They jumped out to a quick 2-0 lead in the second inning after doubles by Larry Gardner and Doc Johnston and an RBI single by Steve O'Neill, but Cicotte held them to just four singles the rest of the way.
Meanwhile, the White Sox offense had no problems with Cleveland right-hander Tom Phillips, who was knocked out in the fourth inning as Chicago scored all five of the runs it needed for victory. Cicotte's two-run single off reliever Guy Morton was the big blow after Happy Felsch tripled to score Shoeless Joe Jackson and Gandil brought in Felsch with an RBI single.
The game progressed uneventfully until the eighth inning, when Speaker grounded out to Gandil and lost a race to the first-base bag, setting off the fireworks between the two players. Even jaded observers were shocked by the excessive length12 and violence of their fight, leading to speculation from Cleveland writers that Gandil's teammates had not intervened faster because they were "satisfied that he received his just deserts."13 Later, Eliot Asinof repeated that claim — "they all wanted Gandil to get his lumps"14 — in his best-selling book, Eight Men Out, reinforcing the idea that the White Sox clubhouse was torn apart by dissension.15
But there is little contemporary evidence16 that Gandil had poor relations with his White Sox teammates or, as Asinof implied, that any clubhouse tension behind the scenes led to the fixing of the 1919 World Series. Just days before the fight with Speaker, Irving Sanborn of the Chicago Tribune wrote a glowing tribute to the first baseman in a syndicated column that appeared in many newspapers. "You could travel a year with the Gleason bunch and never guess that Gandil was not perfectly satisfied with his environment," he wrote.17
Still, Cleveland writers continued to pile on with sensational rhetoric against Gandil in the days following the fight: "Any red-blooded man with an ounce of manhood in him would have done exactly what Speaker proceeded to do. It so happened that every ounce of Tris is made up of manhood," wrote Ed Bang of the Cleveland News, suggesting that the Indians outfielder could be called on to help train boxers Jack Dempsey and Jess Willard in their upcoming heavyweight championship bout.18
Despite the outsized attention placed on the Gandil-Speaker fight as a symbol of the White Sox's team chemistry, or lack thereof, it didn't seem to have much of an effect on their play. Their six-game winning streak ended the following day with Gandil watching from the stands and they fell out of the AL lead briefly in late June. But Gandil hit .455 during the month of July and the Sox surged into first place for good, holding off Cleveland for the pennant by 3½ games. The World Series, however, would bring far more scrutiny to Gandil and the White Sox, and Speaker (who took over as manager of the Indians in July) would be watching closely as a correspondent for the Boston Post and Cleveland Plain Dealer.19
Sources
Play-by-play information was found in:
Edwards, Henry P. "Speaker and Gandil Stage Battle as Chicago Defeats Cleveland, 5 to 2," Cleveland Plain Dealer, June 1, 1919: 23.
Box scores were accessed at Baseball-Reference.com and Retrosheet.org.
https://www.baseball-reference.com/boxes/CHA/CHA191905310.shtml
http://www.retrosheet.org/boxesetc/1919/B05310CHA1919.htm
Notes
1 James Crusinberry, "Gandil and Speaker Stage Fight as Sox Beat Injuns, 5-2," Chicago Tribune, June 1, 1919: 19.
2 Henry P. Edwards, "Speaker and Gandil Stage Battle as Chicago Defeats Cleveland, 5 to 2," Cleveland Plain Dealer, June 1, 1919: 23.
3 Gandil and Speaker played together for one season with Cleveland in 1916 before the Indians abruptly sold the first baseman to Chicago. Speaker's biographer, Timothy M. Gay, has speculated that Speaker encouraged team officials to get rid of Gandil. See Gay, Tris Speaker: The Rough-and-Tumble Life of a Baseball Legend (Lincoln: University of Nebraska Press, 2008), 178-179.
4 Henry P. Edwards, "Indians Pick White Sox as Team to Beat," The Sporting News, June 5, 1919: 2.
5 "Speaker Back; He's Fined $50," The Evening Repository (Canton, Ohio), June 7, 1919: 3.
6 Edwards, Cleveland Plain Dealer.
7 Crusinberry, op. cit.
8 Edwards, The Sporting News.
9 Ibid.
10 Crusinberry, op. cit.
11 "Ball Scrap Due to 'Shine' Ball," Chicago Tribune, June 1, 1919: 19.
12 Crusinberry, op. cit. He wrote, "Baseball fights generally are stopped after about one exchange of blows. … Possibly, it did look dangerous to intercede. Anyway, nobody stopped them." He repeated the phrase "Nobody stopped them" three times.
13 Ed Bang, "Tris Speaker is Ready to Assist Tex Rickard," Washington Times, June 5, 1919: 18.
14 Eliot Asinof, Eight Men Out: The Black Sox and the 1919 World Series (New York: Owl Books, 1987), 166.
15 For more discussion of common misconceptions about the Black Sox Scandal in Eight Men Out, see SABR's Eight Myths Out online project at https://sabr.org/eight-myths-out.
16 Near the end of his life, Hall of Fame second baseman Eddie Collins began claiming that the White Sox had been riddled with dissension: "There were frequent arguments and open hostility," he told The Sporting News in 1950, for example. But other White Sox players, including Hall of Famer Ray Schalk, contradicted those claims in other interviews. Most stories about the White Sox players not getting along seem to originate during and after the 1919 World Series betrayal.
17 Salt Lake Tribune, June 8, 1919: 31.
18 Bang, op. cit.
19 Bruce Allardice, "Something Phony About it All: Tris Speaker Covers the 1919 World Series," SABR Black Sox Scandal Research Committee Newsletter, June 2015. Speaker publicly expressed concerns about the White Sox's World Series play as early as Game One and reportedly passed along his suspicions about a fix to friends in Boston. Accessed online at https://sabr.org/research/black-sox-scandal-research-committee-newsletters.
Additional Stats
Chicago White Sox 5
Cleveland Indians 2
---
Comiskey Park
Chicago, IL
Box Score + PBP:
Corrections? Additions?
If you can help us improve this game story, contact us.
Tags
http://bioproj.sabr.org/bp_ftp/images2/GandilChick.jpg
600
800
admin
/wp-content/uploads/2020/02/sabr_logo.png
admin
2019-05-24 15:50:36
2020-04-17 10:22:37
May 31, 1919: Gandil, Speaker drop gloves for 'old time fistfight' as White Sox top Indians