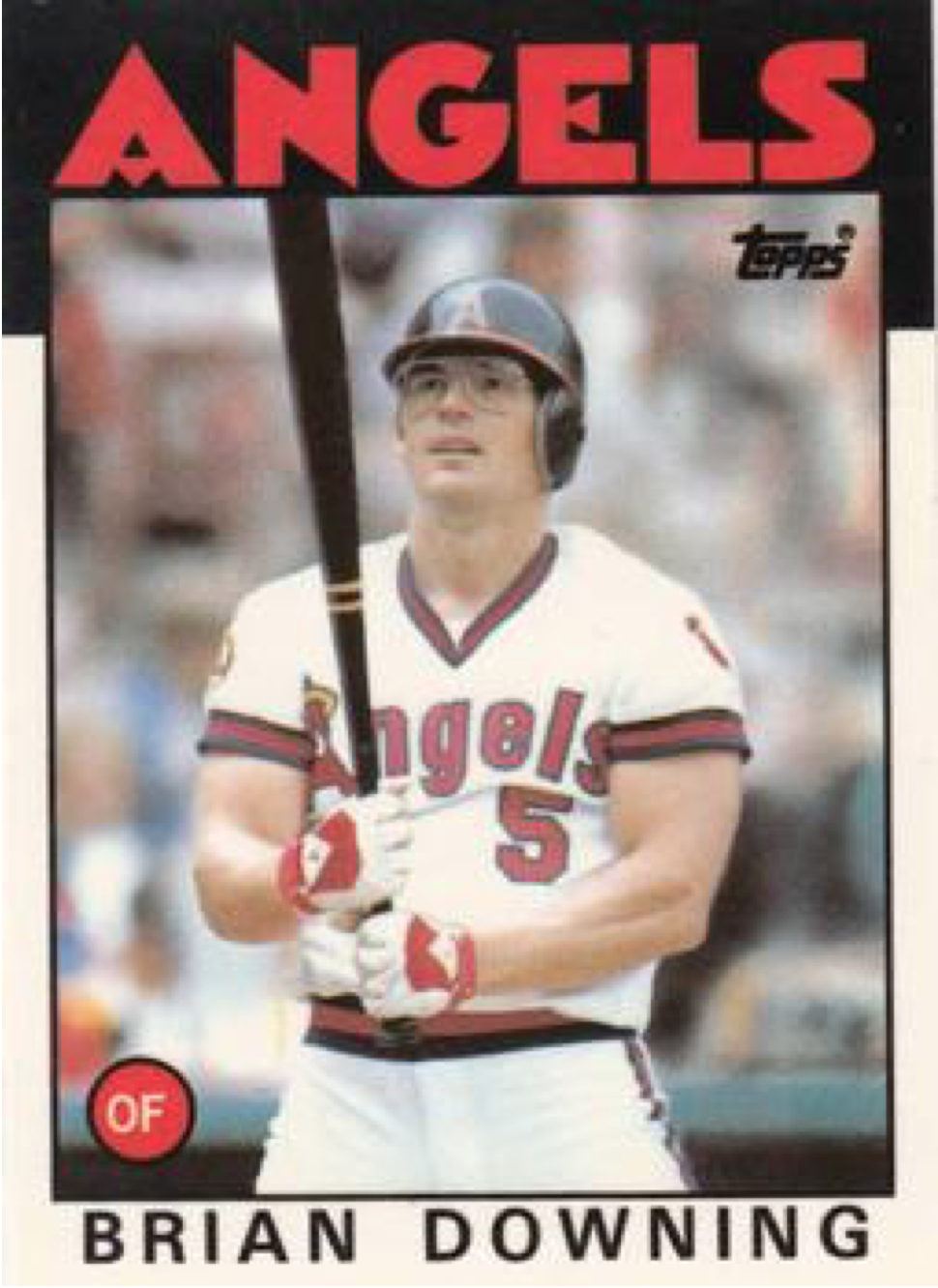 October 7, 1986: Angels roar to win in ALCS opener
---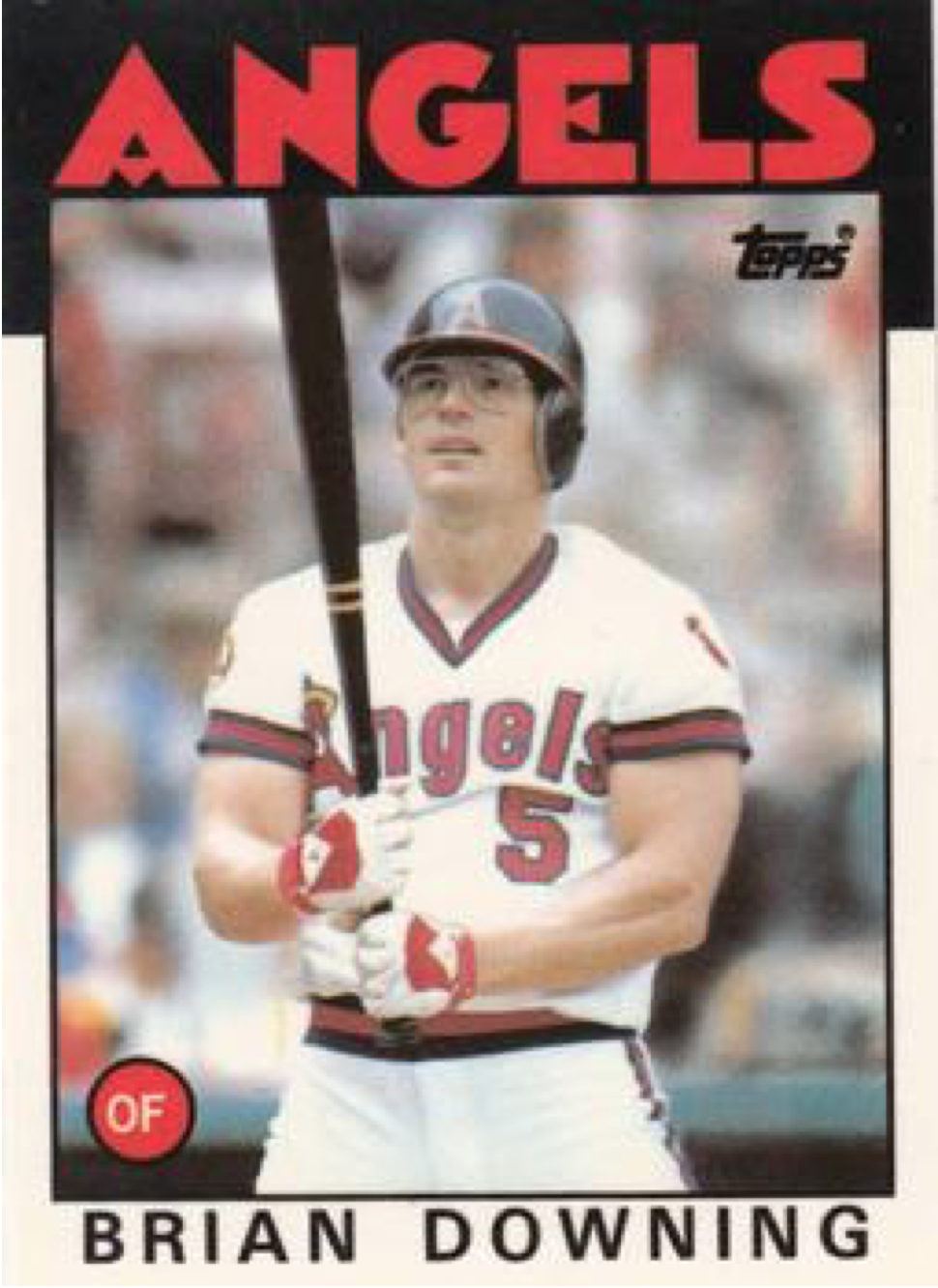 The 1986 Boston Red Sox went 95-66 during the regular season, their most wins in nearly a decade (99 in 1978), and won the American League East flag by 5½ games over the New York Yankees. It was their first postseason appearance in 11 years, since they lost the 1975 World Series to the Cincinnati Reds.
After second-place finishes in the AL West in 1984 and 1985, the California Angels came out on top with 92 wins, five games ahead of the Texas Rangers. The Angels and Red Sox played a best-of-seven American League Championship Series, only the second postseason since the ALCS had been extended from a best-of-five. The year before, the Kansas City Royals rallied to win the pennant over the Toronto Blue Jays after being down 1-3 in the inaugural best-of-seven series.
Red Sox fans were giddy with anticipation of the ALCS because of their ace: Roger Clemens, who won 24 games during the regular season, and led the AL with a 2.48 ERA and 0.97 WHIP. He ended up winning both the AL Cy Young and Most Valuable Player awards. Clemens was a hard-working ace who could potentially start three times in a best-of-seven series — a huge advantage. The fans' excitement was tempered with some caution, however, after Clemens was hit on the right (throwing) elbow by a line drive in his last regular-season start. However, Clemens brushed aside those concerns and pronounced himself ready for battle.
Like Boston manager John McNamara (who had managed the Angels in 1983 and 1984), California skipper Gene Mauch was able to set his rotation as he wished. He chose Mike Witt (18-10, 2.84) for Game One, at Fenway Park. Witt had been extremely durable and reliable, pitching into the seventh inning in 32 of his 34 starts. He threw 269 innings, only 2⅓ innings behind league leader Bert Blyleven of the Twins.
In the early innings against the Angels, Clemens was shaky — possibly because he had pitched only 1⅔ innings over the last 11 days. He struck out Ruppert Jones to start the game, but gave up a double to Wally Joyner and a two-out walk to Reggie Jackson. Clemens stranded both runners when Doug DeCinces flied out to deep center, with Tony Armas catching the fly ball two steps from the wall.
In the second inning, Clemens struck out the first two batters before his control deserted him and he began missing up and away. His fourth pitch to Bob Boone was perhaps the key to the entire inning. "At 2-and-1 he made a real tough pitch away that just missed," Boone said. "It was a slider or a cut fastball and I couldn't have done anything with it if it was a strike. I just had to watch it. It was real tough, real close."1
Home-plate umpire Larry Barnett called it ball three — thereby earning himself a little more enmity from Red Sox fans, who would never forget his refusal to call interference against the Cincinnati Reds on a 10th-inning bunt in Game Three of the 1975 World Series, a game won by the Reds three batters later.
Boone: "He missed and tried to hump up a little and then he missed again."2 Boone walked. Clemens then walked Gary Pettis as well. "His fastball was rising and he may have been a little excited out there," Pettis said.3 Clemens was annoyed at himself: "You can't walk the last two batters in the order. It's not characteristic of me."4
Jones lined a single to center and Boone scored. Joyner followed with his second double in as many innings, an opposite-field shot into the left-field corner, and Pettis scored. As Sammy Stewart began warming up in the Red Sox bullpen, Brian Downing lined a single to the base of the left-field wall for two more runs. The Angels led 4-0.
Clemens's 1-and-2 pitch to Downing was also very close. When Barnett called it a ball, Downing knew he had caught a break. "The 1-and-2 pitch was a pitch that, to be honest, was too tough to take," Downing said. "I took the same pitch the first time, and the umpire called it a ball. I figured he might call it a ball again."5
Clemens battled Reggie Jackson for nine pitches, finally striking him out and ending the inning. Clemens threw 45 pitches in the inning, 37 of them after he had two outs. "The velocity was there," Clemens said. "I was frustrated because I wasn't that far off [with my control]."6 Boston catcher Rich Gedman maintained that Clemens "was right around the plate all the time," a dubious claim. 7
In the third, a throwing error by Boston shortstop Spike Owen and singles from Boone and Pettis produced an unearned run for the Angels.
Mike Witt had not received much run support during his regular-season starts. He said his teammates' unexpected gift of a five-run lead "calmed me down a little to where I could gain control of myself and get into a nice little groove."8
Wade Boggs worked a nine-pitch walk to start the home half of the first, but Marty Barrett — after two bunt attempts — grounded into a double play. Witt set down the next 16 Boston batters without breaking a sweat. (The Red Sox lineup came into the game with a collective .178 batting average against the Angels' starter.) Witt walked Owen with two outs in the sixth. Boggs recorded the first Red Sox hit of the night on a high chopper to third; DeCinces made an excellent pick on the short hop, but couldn't get off a throw. Barrett followed with a single to right, scoring Owen. Bill Buckner ended the inning with a fly to short left.
Witt's 5⅔ no-hit innings were the second-longest no-hit stretch from the start of an LCS game, two outs shy of the 6⅓ innings posted by Baltimore's Mike Cuellar and Ross Grimsley in Game Four of the 1974 ALCS against Oakland.
Despite facing 19 batters (and throwing 84 pitches) in three innings and allowing five runs, Clemens stayed in the game. He had calmed down, retiring 14 of 15 Angels after Pettis's RBI single in the third. But the Angels battered him in the eighth — and, again, it was the bottom of the lineup that did the damage. (The last two spots in California's order reached base six times in eight appearances against Clemens.) Dick Schofield singled to right with one out. He stole second without a throw and scored on Boone's bloop single to right. After Pettis singled, McNamara went to his bullpen, calling on lefty Joe Sambito — who got a popup and issued a walk, loading the bases. Bob Stanley came in and gave up a two-run single to Downing. California led 8-1.
Don Baylor doubled with one out in the Boston seventh, but was stranded there. Owen and Barrett singled in the eighth, but Witt retired Buckner on a fly to left. (Buckner's four at-bats ended the first, third, sixth, and eighth innings.) Witt set down the Red Sox in order in the bottom of the ninth, finishing his complete game on 116 pitches.
Clemens threw 143 pitches in 7⅓ innings and was charged with all eight runs. (His runs-allowed high during the regular season was only six.) He allowed 10 hits and walked three, and had five strikeouts.
The Angels were happy with their victory, but were adamant about not getting ahead of themselves. "We haven't forgotten our experience in Milwaukee in 1982," Downing said. "We were up in the [best-of-five] series, 2-0, and had to win only one of three in Milwaukee. We didn't."9
TV Note: Although ABC showed a pregame segment — "The Frustrations of the Red Sox in the '70s" — detailing the franchise's "agonies of the not-so-distant past," announcers Al Michaels and Jim Palmer made only one mention of Boston not having won a World Series title since 1918. That bit of information came from Michaels with two outs in the top of the ninth inning! In 1986, it had not yet become a media mantra.
This article appeared in "The 1986 Boston Red Sox: There Was More Than Game Six" (SABR, 2016), edited by Leslie Heaphy and Bill Nowlin. Read more game stories from the book at the SABR Games Project by clicking here.
Sources
https://www.baseball-reference.com/boxes/BOS/BOS198610070.shtml
http://www.retrosheet.org/boxesetc/1986/B10070BOS1986.htm
Notes
1 Michael Madden. "Clemens Walks on the Wild Side," Boston Globe, October 8, 1986: 81.
2 Ibid.
3 Ibid.
4 Leigh Montville. "Sure Bet Became Uncertain," Boston Globe, October 8, 1986: 1.
5 Larry Whiteside. "Roger — Down and Out, 8-1," Boston Globe, October 8, 1986: 81.
6 Leigh Montville.
7 Ibid.
8 Dan Shaughnessy. "Witt a Big Hit," Boston Globe, October 8, 1986: 81.
9 Larry Whiteside.
Additional Stats
California Angels 8
Boston Red Sox 1
Game 1, ALCS
---
Fenway Park
Boston, MA
Box Score + PBP:
Corrections? Additions?
If you can help us improve this game story, contact us.
Tags
https://sabr.org/sites/default/files/DowningBrian.png
600
800
admin
/wp-content/uploads/2020/02/sabr_logo.png
admin
2018-02-22 11:43:22
2020-04-17 13:34:03
October 7, 1986: Angels roar to win in ALCS opener