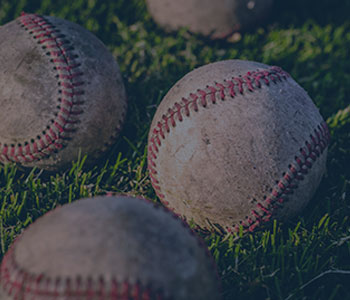 SABR 41: Medical Panel Enlightens Convention Attendees on Health Care in Baseball
LIVE FROM LONG BEACH — A distinguished group of medical professionals from the sports world enlightened the SABR 41 convention Tuesday night with their insights on the quality of health care in baseball, arm injuries, pitch counts and dealing with star players.
Will Carroll of Sports Illustrated moderated an 85-minute discussion that featured Dr. Neal ElAttrache, team orthopaedist for the Los Angeles Dodgers; Dr. Ned Bergert, the Los Angeles Angels athletic trainer from 1991 to 2010; and Dr. Kevin Wilk, Director of Rehabilitative Research at the American Sports Medicine Institute in Birmingham, Alabama.
---
AUDIO: Listen to the panel discussion here
---
ElAttrache noted that baseball organizations, which have lost more than $1 billion to injuries in the last five years, are just beginning to understand the value of investing in sports medicine research.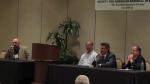 "We had no way to communicate medical records with (other teams) until recently," said ElAttrache, who serves as Director of Sports Medicine at the world-famous Kerlan-Jobe Clinic in Los Angeles. "It's mind-boggling how much (money is lost). That's an enormous amount of money."
He added that as a major league team trainer, he's pleased with the resources available to him.
"You might still have a basic, bare-bones staff, but most teams now at least have access to a physical therapist, if not a full-time physical therapist on staff … (plus) all kinds of specialty consultants, such as eye doctors."
Bergert explained that it's important to establish a trusting relationship with players in the minor leagues.
"As players develop in your system, word spreads quickly that there's a solid group of people (in the organization) taking care of you and who can help you get better," Bergert said.
Asked if building a relationship has become more difficult because of higher salaries at the major league level, Bergert replied, "I think you have many more outside forces getting involved. But essentially, you're in a community of 50 people in a traveling party. You have to trust each other and take care of each other."
Wilk, who is also President of the Sports Section of the American Physical Therapy Association, said shoulder injuries remain the most difficult for trainers to treat effectively.
"Elbows — I don't want to get egotistical, but we're pretty good at fixing elbows," Wilk said. "Shoulders are tougher, especially with someone who's broken down or repeatedly broken down. … When you look at youth baseball throwers, 50 to 60 percent of them are going to get hurt. The problem is the second injury, because one-third of them are going to get hurt again."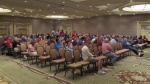 The doctors agreed that a pitcher like Sandy Koufax would have no problem coming back from what had been a career-ending elbow injury in the 1960s.
"That was one of Dr. Frank Jobe's biggest regrets, that he wasn't able to figure out the Tommy John surgery before Tommy John … for Sandy Koufax."
Jobe began working with the Dodgers in 1964. Ten years later, he made a medical breakthrough to help Tommy John recover from a torn elbow ligament, the same injury that ended Koufax's Hall of Fame career. Jobe removed a tendon from John's non-pitching right arm and placed it in his left elbow, a procedure now universally known as "Tommy John surgery." In 2008, more than 75 active pitchers in Major League Baseball had had the surgery performed on them.
ElAttrache said he used to be a proponent of pitch counts as a way to help keep pitchers healthy.
"But scientifically, I don't think it has made a significant difference, at least in the major leagues," he said. "(Their health or lack thereof) is more about natural selection, once they get to that level. I think it's age-dependent. Pitch count in young kids, in developing arms, is still very, very important."
Bergert said a team trainer's main priority must be to keep every player healthy.
"You never know when that person is going to be out there and drive in the game-winning run. Everybody is of equal, vital performance from a sports medicine perspective. We have to give each player our full attention."
For more stories from SABR 41, click here.
---
Originally published: July 6, 2011. Last Updated: July 27, 2020.
https://sabr.org/wp-content/uploads/2020/03/research-collection4_350x300.jpg
300
350
jpomrenke
/wp-content/uploads/2020/02/sabr_logo.png
jpomrenke
2011-07-06 23:43:53
2020-07-27 16:54:56
SABR 41: Medical Panel Enlightens Convention Attendees on Health Care in Baseball