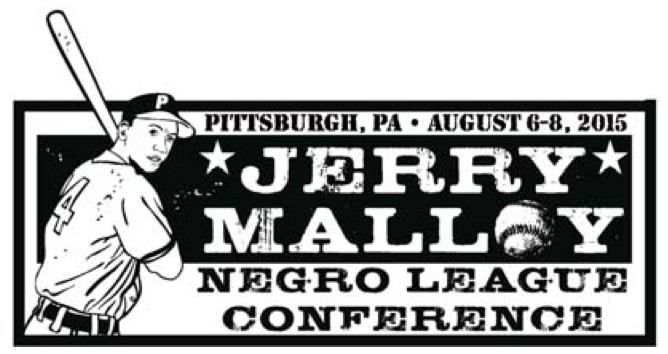 The 18th annual Jerry Malloy Negro League Conference was held August 6-8, 2015, at the Wyndham Grand Pittsburgh Downtown in Pittsburgh, Pennsylvania. The conference is open to all baseball, history and sports fans of all ages. (Click here to download the September 2015 edition of "The Courier" newsletter for a complete recap of the Malloy Conference.)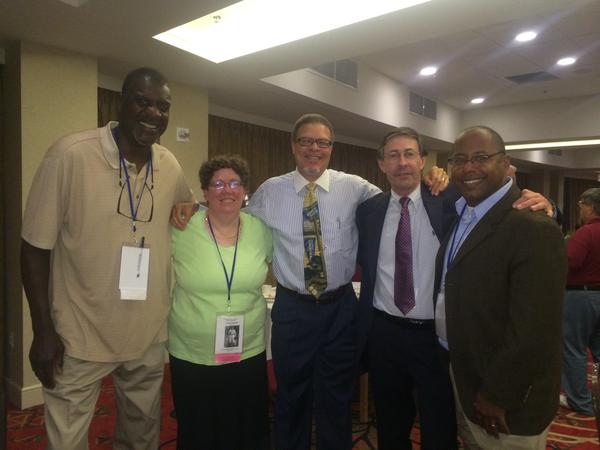 This year's conference celebrated the history of black baseball in the Steel City, including a one-hour session with Robert "Bob" Paige, son of Hall of Famer Satchel Paige; a talk by Kevin Kirkland, co-author of Lucky Bats with former Homestead Grays batboy Elijah "Lucky" Miller; and a diverse group of research presentations:
Richard Puerzer, "The Pittsburgh Crawfords vs. the New York Giants"
James Brunson III, "Black Ball in Pittsburgh and Allegheny, 1870-99"
Todd Peterson, "Kings of the Hill: The Pittsburgh Keystones, 1887-97"
David Krell, "Wendell Smith, the Pittsburgh Courier, and Black Sportswriters in the Age of Jim Crow"
Sherman Jenkins, "Ted Strong Jr.: A Negro Baseball League Enigma No More"
Tim Rives, "Segregated Baseball at Leavenworth Penitentiary"
Bernard McKenna, "Genesis of the Baltimore Black Sox"
Rick Kenney, "Dark Dragons: Doby and Newk in Nagoya, Japan, 1962"
Josh Howard: "The Wendell Smith Papers: Creating a Digital Exhibit at the Baseball Hall of Fame"
James Overmyer, "The Search for Sol White: A SABR Detective Story"
In addition, conference attendees took a special tour of PNC Park and saw a Pirates-Dodgers game; took part in a lively Negro Leagues trivia contest; watched a special video presentation, "Kings on the Hill: Baseball's Forgotten Men," from University of Pittsburgh history professor Rob Ruck; and listened to a panel on how to do Negro Leagues research from historians James Overmyer, Donald Spivey, James Brunson III, and Leslie Heaphy (moderator).
See below for photos from the 2015 Malloy Conference by James Brunson III. Scroll down for more photos, plus information on the 2015 Essay Contest winners.
Here are more conference photos — special thanks to Leslie Heaphy, Michelle Freeman, Sherman Jenkins, and Josh Howard:
SABR's Negro Leagues Committee awarded two $2,500 scholarships to high school seniors in its seventh annual essay contest in 2014-15: Jeff Boelter, a graduate of St. John Vianney High School in St. Louis, and Kari Whiteside, a senior at Granada Hills Charter High School in California. Click here to learn more about the winners. Students were asked to write a 1,200-word essay answering one of the following questions: "Choose one figure from the Negro Leagues and explain why you believe they are significant" or "Explain who Effa Manley was and her significance to the Negro Leagues." Click here to download the PDF application to learn more about eligibility requirements, submission criteria and style guidelines. Questions can be directed to Leslie Heaphy (lheaphy@kent.edu), Stephanie Liscio (stephanieliscio@yahoo.com) Mel May (mel.may@tri-c.edu), or Joshua Salvner (jsalvner@emich.edu).
---
Past coverage:
Who was Jerry Malloy?