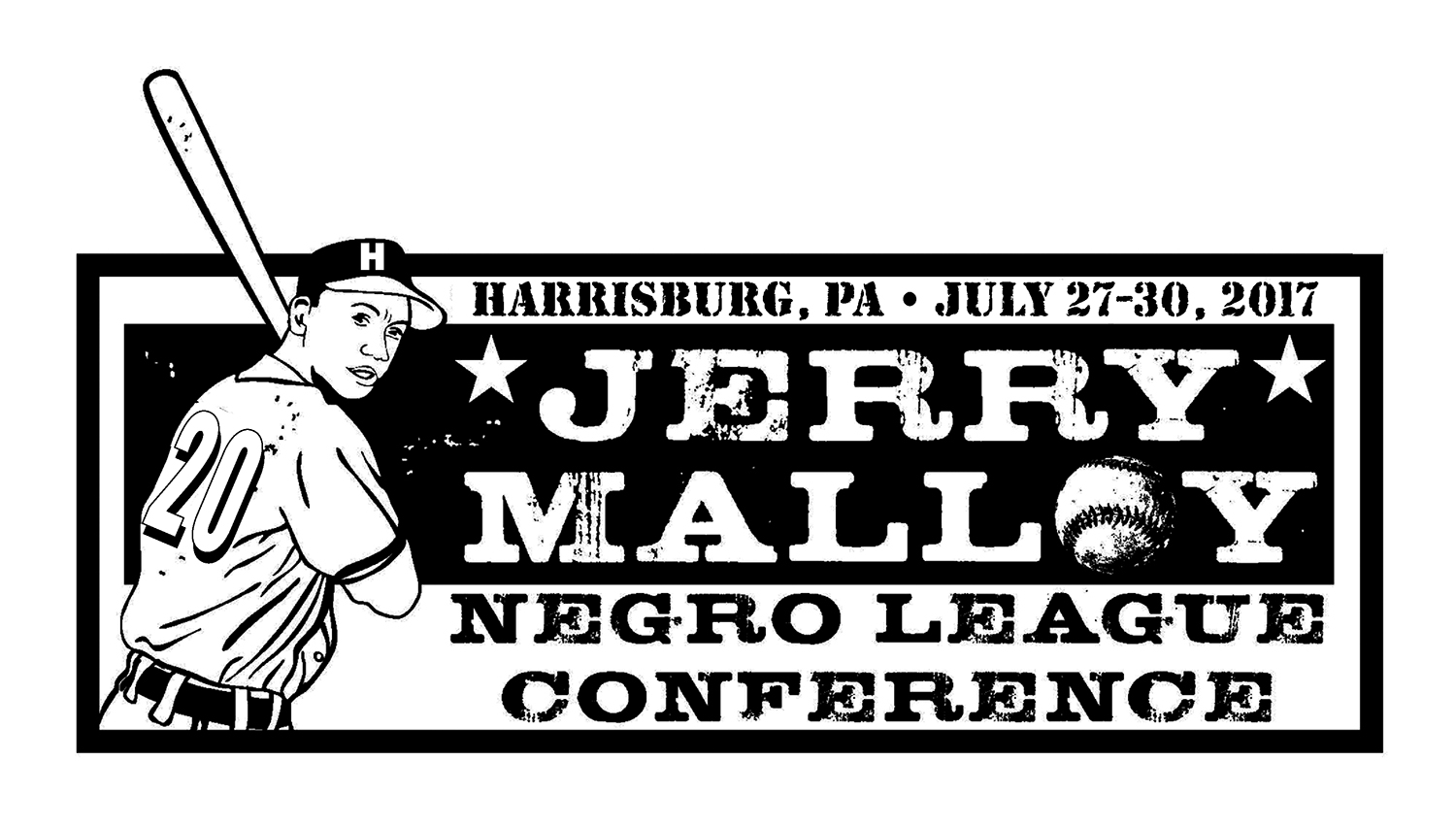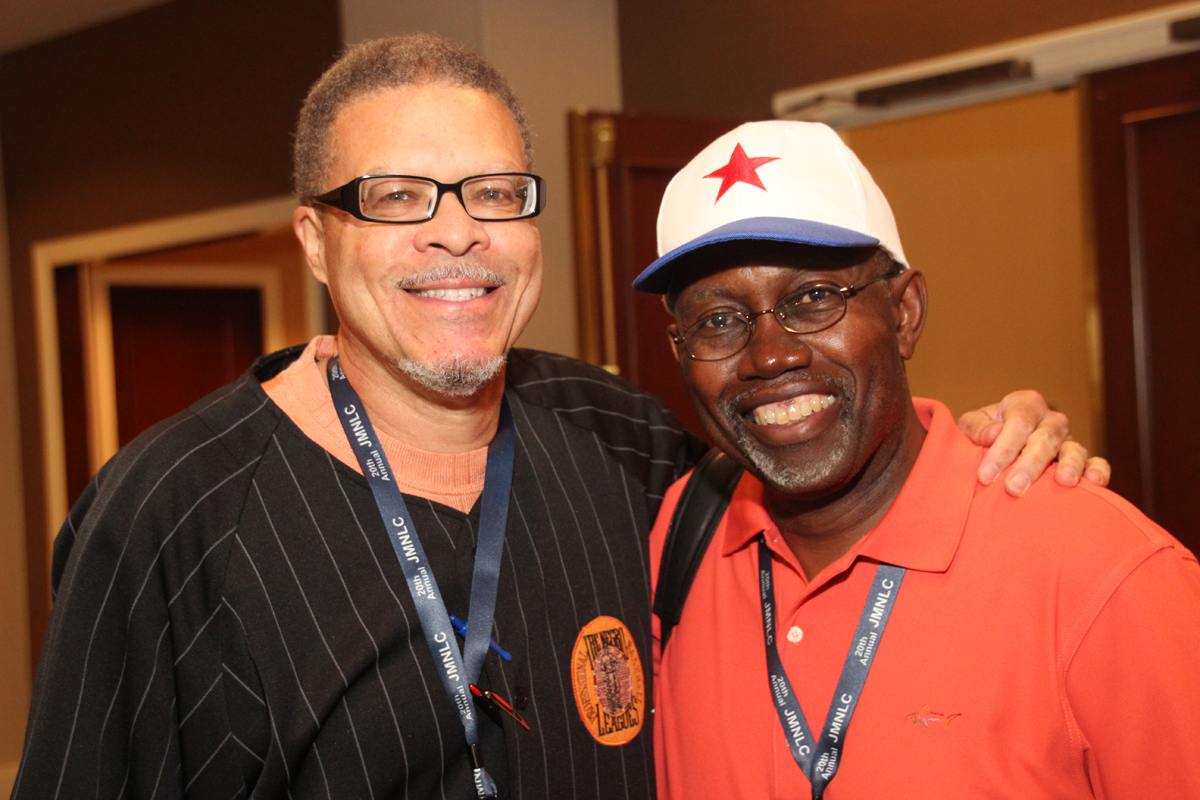 The 20th annual Jerry Malloy Negro League Conference, hosted by SABR's Negro Leagues Research Committee, returned to its roots on July 27-30, 2017, in Harrisburg, Pennsylvania, site of the first Negro League conference in 1998.
The Malloy Conference promotes activities to enhance scholarly, educational, and literary objectives. For the past 19 years, the event has been the only symposium dedicated exclusively to the examination and promotion of black baseball history. The conference is open to baseball and history fans of all ages. Each year, monies are targeted to donate books to schools or libraries; raise funds for the Negro Leagues Baseball Grave Marker Project; and award scholarships to high school seniors in a nationwide essay contest and a nationwide art contest.
Check out a photo gallery from the 2017 Malloy Conference below (or click here to view the gallery on mobile devices.) Thanks to Louis McKinney Sr., D. Bruce Brown, Leslie Heaphy, John Wakelin, and Ryan Whirty for photos.
Click a link below to learn more about the 2017 Malloy Conference essay contest and scholarships, art competition, and school library grants.
SABR's Negro Leagues Committee awarded $1,000 scholarships to four high school seniors in its ninth annual Thomas R. Garrett Scholarship essay contest in 2017: Jakez Smith, Nijer Reaves, Sophia Dossin, and Isabella Baynard; click here to learn more about the winners. Students had to write a 1,200-word essay answering a question related to one of the Negro League figures who are the namesakes of the scholarships. The students will be recognized at the Jerry Malloy Negro League Conference on July 27-30, 2017, in Harrisburg, Pennsylvania. The selection committee included Leslie Heaphy, AJ Taylor, Michelle Freeman, and Philip Ross.
---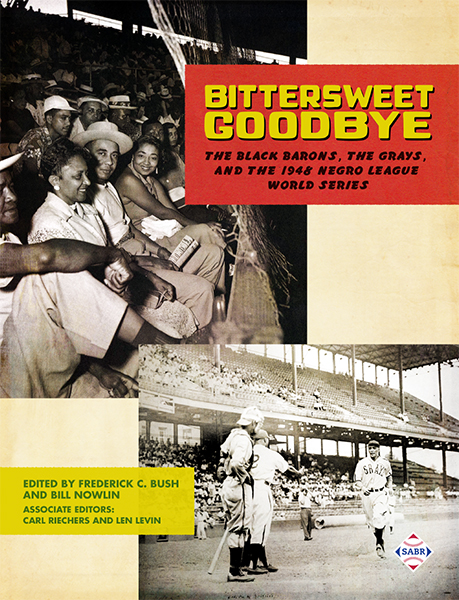 The newest publication from the SABR Digital Library focuses on the end of an era in black baseball. Bittersweet Goodbye: The Black Barons, the Grays, and the 1948 Negro League World Series, edited by Frederick C. Bush and Bill Nowlin, was inspired by the last Negro League World Series ever played and presents biographies of the players on the two contending teams in 1948 — the Birmingham Black Barons and the Homestead Grays — as well as the managers, the owners, and articles on the ballparks the teams called home. Also included are articles that recap the season's two East-West All-Star Games, the Negro National League and Negro American League playoff series, and the World Series itself. Additional context is provided in essays about the effects of Organized Baseball's integration on the Negro Leagues, the exodus of Negro League players to Canada, and the signing away of top Negro League players, specifically Willie Mays.
Click here to learn more or download the e-book. SABR members can download the e-book edition for free or get 50% off the paperback edition.
---
Who was Jerry Malloy?
Click a link below for highlights from past Jerry Malloy Conferences:
2016: Kansas City, MO
2015: Pittsburgh, PA
2014: Detroit, MI
2013: Newark, NJ
2012: Cleveland, OH
2011: Indianapolis, IN
2010: Birmingham, AL
2009: Pittsburgh, PA
2008: Chicago, IL
2007: Portsmouth, VA
2006: Kansas City, MO
2005: Chicago, IL
2004: Cleveland, OH
2003: Harrisburg, PA
2002: Memphis, TN
2001: Kansas City, MO
2000: Harrisburg, PA
1999: Atlantic City, NJ
1998: Harrisburg, PA