2016 Diamond Dollars Case Competition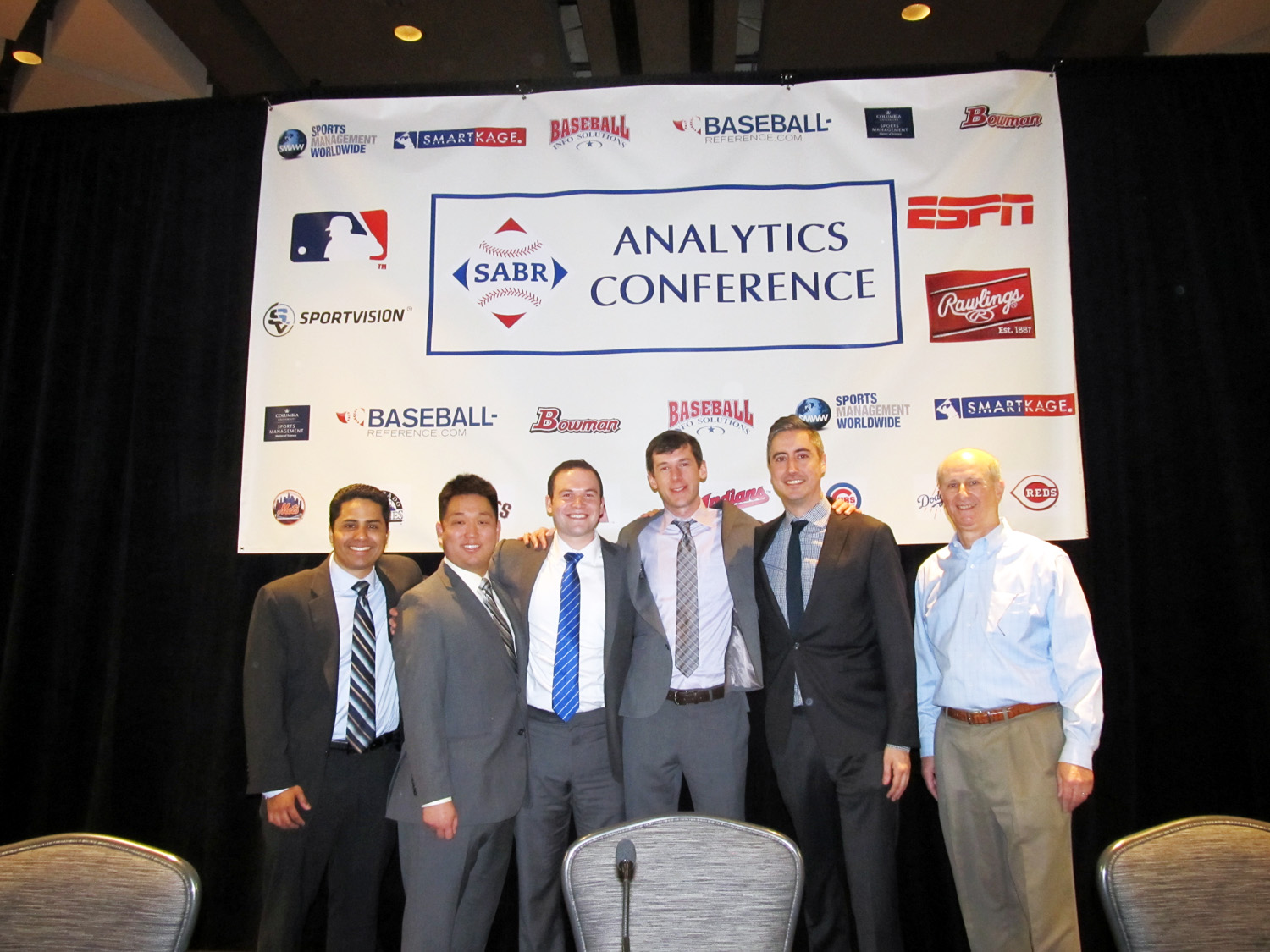 The 2016 Diamond Dollars Case Competition winners were announced Thursday, March 10 during the SABR Analytics Conference at the Hyatt Regency Phoenix in Phoenix, Arizona.
A team from Carnegie Mellon University's Tepper School of Business won the Graduate and Professional School Division. The team consisted of Nick Burton, Oscar Garcia, Richard Stavert, Bryan Lee, and captain Rob Rubenstein.
In the Undergraduate Divisions, the winning teams were from Ohio University and New York University's Tisch Institute for Sports Management, Media, and Business. Ohio's team consisted of Brian Baker, Nick Crawford, Harris Kaserman, and captain Sam Smith. NYU's team consisted of Tyler Ackerson, Cheng-Young An, Nadav Lev Friedmann-Grunstein, and captain Eli Nachmany.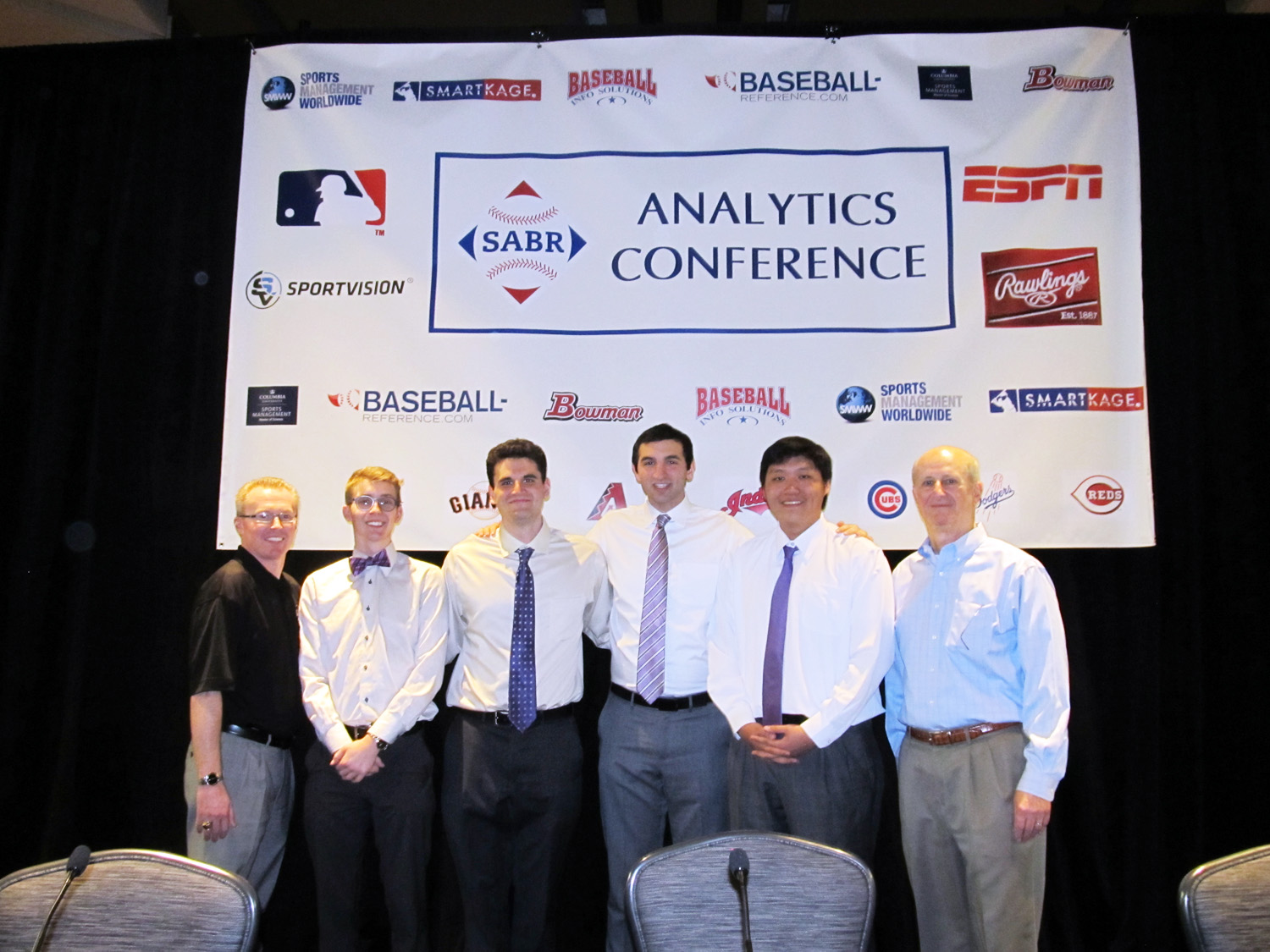 In this year's case, students were asked to construct a 2016 bullpen from scratch for any given National League team, focusing on that team's quality of starting pitching, defense, home ballpark, division opponents, and other factors.
In the Diamond Dollars Case Competition, undergraduate, graduate and professional school students from colleges and universities across the country compete against each other by preparing an analysis and presentation of a baseball operations decision — the type of decision a team's GM and his staff is faced with over the course of a season. The cases are developed by Gennaro, author of Diamond Dollars: The Economics of Winning in Baseball, and consultant to MLB teams. The Diamond Dollars Case Competition is the first national competition to be based solely on baseball operations issues.
Four- to five-person student teams are asked to evaluate a baseball operations case problem. The student team presents their analysis and recommendations to a panel of judges that includes MLB front office executives.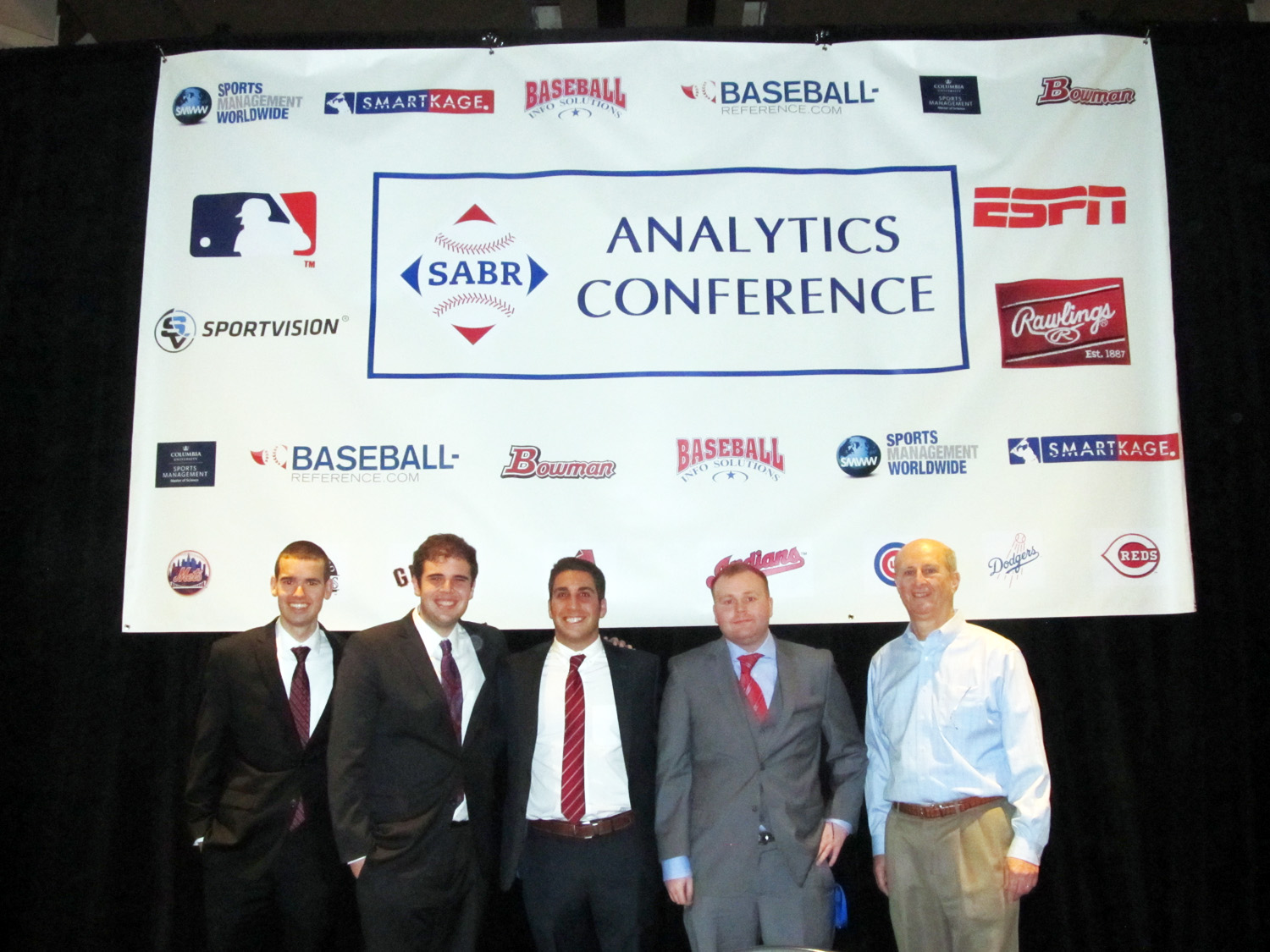 This year's judges were Samuel Mondry-Cohen, Washington Nationals; Mike Debartolo, Washington Nationals; Scott Freedman, Philadelphia Phillies; Sarah Gelles, Baltimore Orioles; Ed Lewis, Arizona Diamondbacks; Matt Obernauer, Colorado Rockies; Dane Sorensen, St. Louis Cardinals; and Victor Wang, Cleveland Indians.
Other participating schools in the Graduate and Professional School Division were: University of Alabama's Manderson School of Business; Columbia University's Masters in Sports Management Program; and Ryerson University's MBA Program.
Participating schools in the Undergraduate Divisions were: Elon University; Loras College; Middlebury College; St. John Fisher College; Syracuse University; VCU-Maggie L. Walker Governor's School; and Virginia Polytechnic Institute and State University.
For more coverage of the 2016 SABR Analytics Conference, visit SABR.org/analytics/2016.
Nearly a dozen alumni from the 2012, 2013, 2014, and 2015 Diamond Dollars Case Competitions have secured internships or permanent positions within Major League Baseball.
For more information on entering the Diamond Dollars Case Competition, contact SABR President Vince Gennaro or click here for rules and entry requirements.