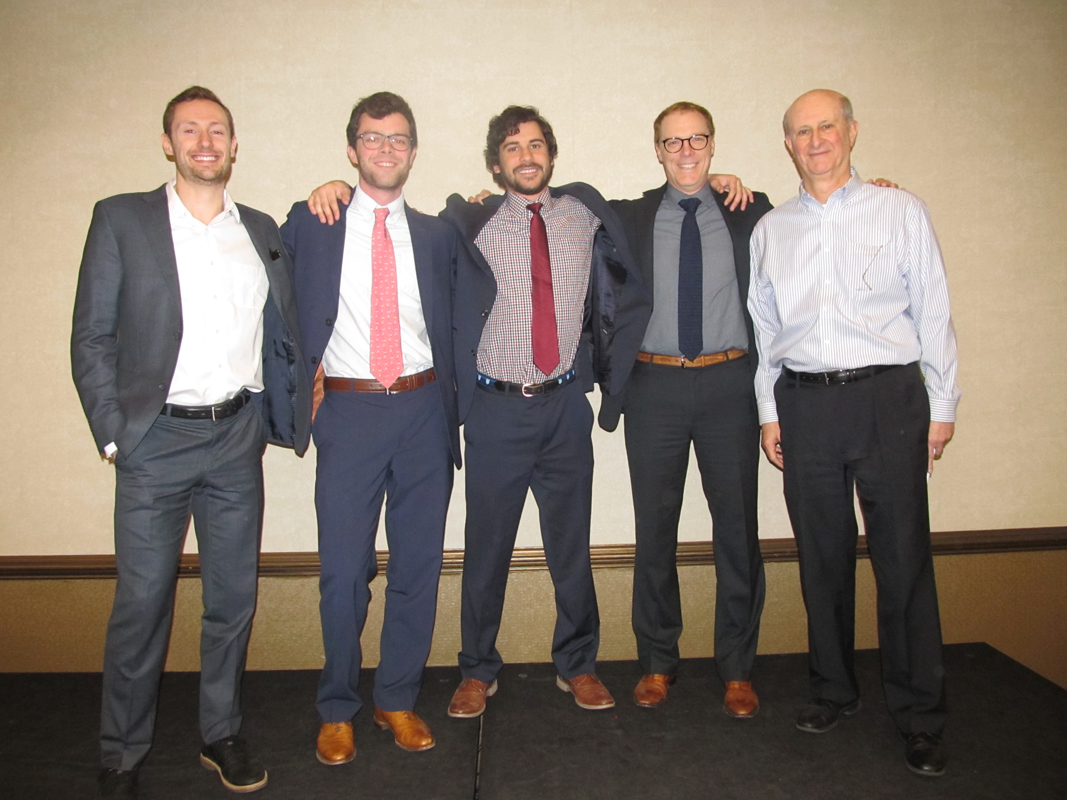 The SABR Analytics Conference is pleased to host the unique Diamond Dollars Case Competition on Friday evening, March 9, 2018 at the Hyatt Regency Phoenix in Arizona.
In the Diamond Dollars Case Competition, undergraduate, graduate and professional school students from colleges and universities across the country compete against each other by preparing an analysis and presentation of a baseball operations decision — the type of decision a team's GM and his staff is faced with over the course of a season. The cases are developed by SABR President Vince Gennaro, author of Diamond Dollars: The Economics of Winning in Baseball, and consultant to MLB teams. The Diamond Dollars Case Competition is the first national competition to be based solely on baseball operations issues.
Four- to five-person student teams are asked to evaluate a baseball operations case problem. The student team presents their analysis and recommendations to a panel of judges that includes MLB front office executives.
More than 70 alumni from the 2012, 2013, 2014, 2015, 2016, and 2017 Diamond Dollars Case Competitions have secured internships or permanent positions within Major League Baseball.
Click here to download a 2018 Diamond Dollars Case Competition application
For more information on entering the 2018 Diamond Dollars Case Competition, please contact SABR President Vince Gennaro or click here for rules and entry requirements.
For more information on the 2018 SABR Analytics Conference, or to register, visit SABR.org/analytics.